Choose the Best Way to Take Money Overseas With These Travel Tips
In all likelihood, you'll need access to the local currency while overseas. But whether you choose to pay with a credit, debit, or travel card, or whether it's better to use cash, depends entirely on where you're going and what you plan to do while you're there.
Some countries like Sweden operate nearly exclusively in plastic payments while others, like Vietnam, have an almost entirely cash-based economy.
So what's the best money option while travelling overseas? It could be using travel money, a prepaid travel card, or a debit or credit card, depending on your destination and itinerary. We recommend combining at least two of these payment methods so you have the most flexibility and security.
Want more money tips for your travel overseas? Read on to learn more about…

Avoid Nasty ATM Fees
Get some cash in a flash.
With S Money, you know you'll always get the best rate.
Carrying Foreign Currency in Cash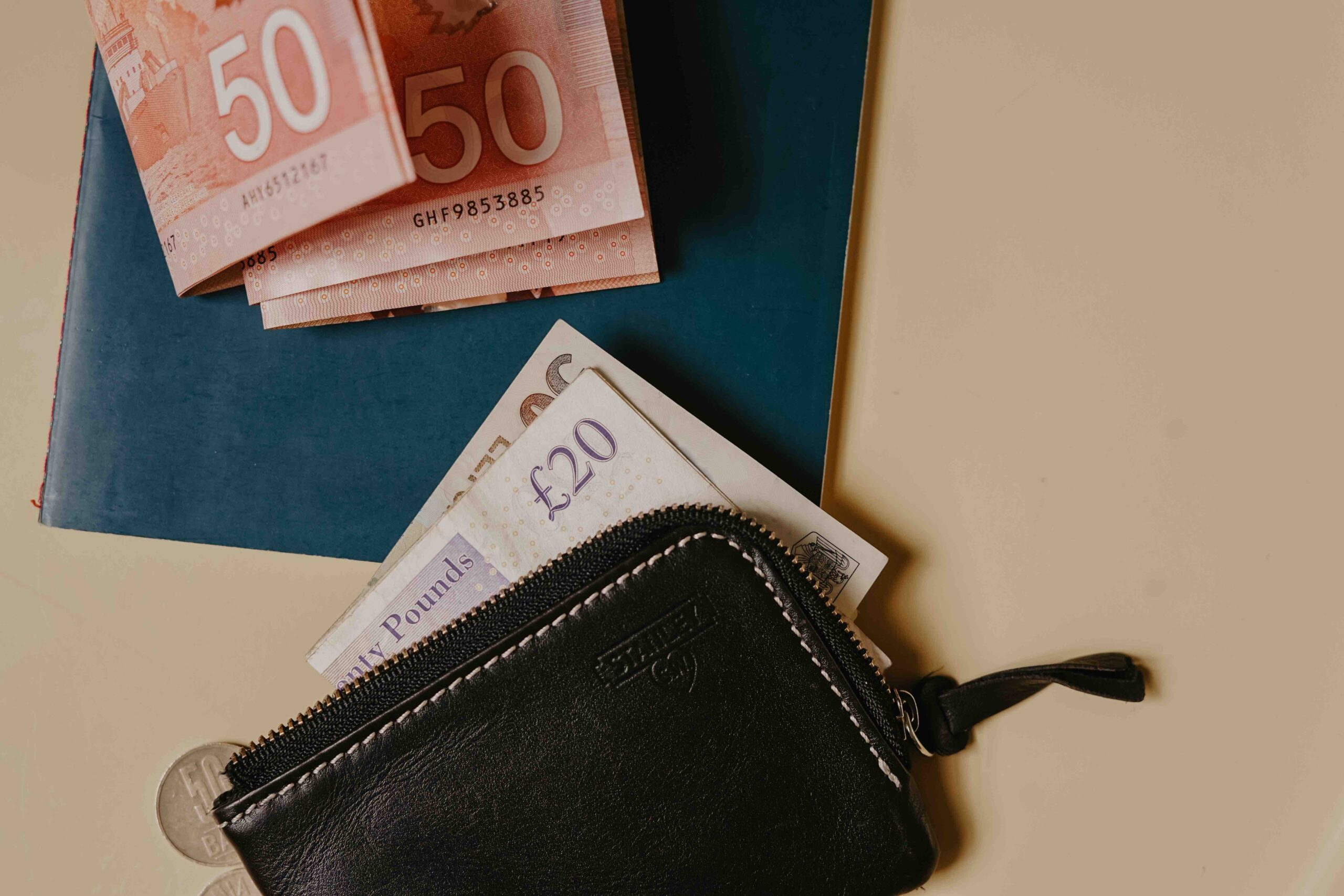 It doesn't matter what country you go to, cash has value. Few businesses will turn away cash and in more remote areas, those banknotes and coins become essential. So it's a savvy move to carry enough cash on you to cover expenses for a few days.
Best for…
Those daily expenses such as food, transport, and tipping. You may need cash for souvenirs and refreshments from street stalls.
Pros:
Cash is great to have in emergencies, especially if you struggle to find an ATM.
You can often get the best exchange rate – especially if you order the currency online at the mid-market rate to be delivered to your home before you go.
In many countries and among many small businesses, cash is king.
Cons:
It can pose a safety risk, especially if you don't divvy up your cash to store in various bags.
There's almost no way to recover your cash if it's stolen.
It can be easily lost.
If it runs out, it's gone – no line of credit for emergencies.
What's the Best Way to Exchange Currency when Travelling?
You have a few options to exchange your Australian dollars into any currency, both at home and abroad.
Depending on which country you go to, you might be able to exchange currencies on the spot at a bureau de change, a local bank, or even a post office.
Overseas, you can also withdraw cash from a local ATM but fees usually come attached to this service (from both the ATM provider and your bank or card company).
In Australia, there are money changers both in the community (check your nearest shopping centre or main street shops) and at the airport.
Some money changers will charge a commission or factor it into the exchange rate so you could end up with a worse rate. At the airports, this can translate into paying about 8% more than the day's mid-market rate.
You can also exchange your currency at your local bank. While they usually give competitive exchange rates, you pay roughly 2.5% more than the mid-market exchange rates on the day in fees and commissions.
Some banks may need to order your currency so it's better to place your order about a week ahead (sometimes even longer if you're heading to a remote destination). The exchange rate could change in the meantime.
By far the easiest way to get foreign currency in Australia – and with the best value too – is to order your currency online through an online money provider.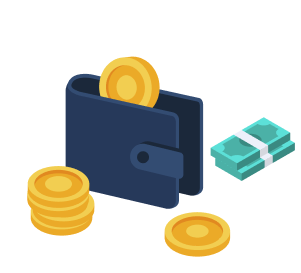 Best Options
Go with an online currency provider. Travelex and S Money both offer home delivery or pick-up and don't charge commissions. S Money also charges the same mid-market rate you see on Google or XE.com.
Make sure you order your currency when there's a favourable exchange rate! Sign up to our Rate Tracker to receive regular email updates on the exchange rate between AUD and the currency you need.
How Much Cash Can You Take Overseas?
It depends entirely on where you're headed. Usually, there's no legal limit on how much you carry into a country but many countries require you to declare any amount over $10,000 on arrival.
A quick google online will tell you whether your destination country has limits to the amount of money you can bring into the country undeclared.
Learn more: Taking Cash Out of Australia: How Much Is Too Much?
Tips for Travelling with Cash
If you can, it's a good idea to have at least a small amount of currency on arrival in the country to avoid paying hefty amounts in international ATM withdrawal fees or poor exchange rates.
In Australia, try exchanging currency at an inner-city money changer where you'll find more competition and better rates.
Avoid exchanging currencies at the airport. They often take advantage of tourists by charging excessive fees or poor rates.
While travelling, avoid carrying large amounts of cash on you. Separate your cash into smaller amounts to store in separate pockets or compartments of your bag.
Using a prepaid travel card is the plastic equivalent of a currency exchange. Load up a travel card with the currency (or multiple currencies) of your choice, lock in a favourable exchange rate from the get-go, and then use it as you would a debit card.
Best for…
Travel through multiple countries with currencies supported by the card. They're ideal if you want to stick to your budget, avoid transaction fees, lock in exchange rates, and withdraw cash.
Pros:
They're more secure than cash – they come with a PIN and a backup card. Plus they can be frozen and replaced if lost or stolen.
They can support multiple currencies.
You might lock in a favourable exchange rate.
You know just how much money you have to spend (and you can stick to it!).
You can top up as you go, usually via a handy mobile app.
Cons:
Not all currencies are supported.
You might miss out if the exchange rate improves further.
The exchange rate isn't always better than that applied to your bank.
You may be charged inactivity fees – especially after you return home.
Currencies can take a few days to load, potentially leaving you strapped for cash.
It can be tricky to recover leftover money after your trip.
You may be charged a high amount on transactions made in an unsupported currency.
Fees
It's not always obvious straight-up what fees are applied to prepaid cards but here are some additional charges you might incur:
Margins built into exchange rates when you load and cancel your card
Load and reload fees (either a flat fee or a percentage of the total)
ATM withdrawal fees
An exchange rate conversion fee if you don't have the currency loaded onto the card
Account closure fees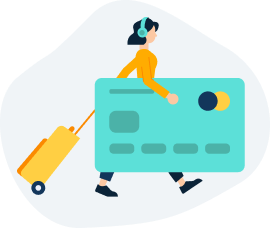 Best Options
Major banks, money exchange companies, and even major airlines provide prepaid travel money cards. But rather than getting a dedicated prepaid money card, we recommend looking at Revolut and Wise, both of which waive many of the fees that come with standard prepaid travel cards.
Learn more: The Best Travel Prepaid Cards to Use Overseas
Tips for Using a Prepaid Travel Card
Shop around! Don't just look at the exchange rates but also the list of fees.
Try to get a card that offers free overseas ATM withdrawals.
Make sure you're familiar with all the terms and conditions.
Make sure you've loaded the right currency to avoid hefty charges for currency conversions.
Using Your Own Debit Card Overseas
In general, debit cards are widely accepted overseas but that doesn't mean you should assume you'll be able to use it at your destination. The adoption of plastic payments varies dramatically from country to country, with some destinations far more card-friendly than others.
Best for…
Debit cards are a secure way to travel without a lot of cash and are best used to withdraw cash from ATMs on the go.
Pros:
There's no planning required if you already have a bank card (and chances are, you do).
You'll get the up-to-date exchange rate on transactions.
It's a secure way to travel without carrying a lot of cash.
Cons:
Bank charges for international transactions can be hefty.
Not all stores accept debit cards – the percentage varies depending on the country you're in (it'll be easier to pay by card in Sweden than in, say, India).
Fees
Depending on your bank, you could be hit with painful bank fees for international transactions. These might include:
Currency conversion fees
Foreign transaction fees
International ATM withdrawal fees
Don't forget: You could also be charged a transaction fee by the ATM company.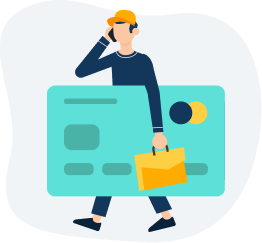 The Best Ways to Access Cash: Withdrawing Cash Overseas
Withdrawing the currency from a local ATM comes with a host of advantages, not least of which is the security you get from not carrying around thousands of dollars to last your entire trip.
ATMs are the best way to access more cash once you're already overseas. But there are a few things you need to be mindful of.
The first is that your bank may charge a hefty amount per transaction, including a currency conversion fee and international ATM withdrawal fee. You may also have to pay the ATM provider a fee for the transaction.
This means you should calculate the amount you need to withdraw so that you have enough cash to make as few transactions as possible.
Secondly, it's important to be savvy about DCC. This stands for Dynamic Currency Conversion and is a service typically offered by the ATM provider (and in some stores as well) in which the provider charges you with Australian dollars rather than the local currency.
The exchange rate is usually much poorer than that offered by your bank so when given the option, request the payment be made in the foreign currency and let your bank take care of the conversion.
Tips for Using a Debit Card Overseas
Withdraw large amounts less frequently to avoid paying excessive fees.
Find out if your bank is partnered with a bank in your destination country – you may not have to pay the withdrawal fee. For example, Westpac Group Banks are part of the Global ATM Alliance.
Alert your bank to your overseas holiday plans so they don't freeze your card when they detect an overseas purchase.
Choose to pay in the local currency if you're given the choice between paying in AUD or the local currency.
Using Your Credit Card Overseas
Once again, the value in carrying a credit card correlates with where you're going and how you're travelling. You might have more success using some credit cards (Visa and Mastercard) over others (such as American Express) and in some destinations (such as Northern America) over others (such as Southeast Asia).
Alongside everyday credit cards, there are also travel credit cards, usually associated with airlines like Qantas or Virgin. These cards are designed for frequent travellers, with rewards points and no international transaction fees.
Best for…
Your big expenses, such as hotel bills, airfares, car rental, big-ticket purchases, and online bookings.
Pros:
Credit cards often come with handy features, including free international travel insurance.
They're great for emergencies if you need to access large amounts quickly.
You could save money through a rewards or frequent flyer scheme.
Dedicated travel credit cards often provide airport lounge access, flight credits, and zero foreign transaction fees.
They're secure; banks usually cover unauthorised payments.
Cons:
There can be high fees on international transactions, including conversion fees and ATM withdrawal fees.
It's hard to keep track of expenses – you could go over budget.
Some travel credit cards have expensive annual fees and high interest rates.
Your card could be more susceptible to scams like skimming.
Fees
Credit cards come with their fair share of fees for international transactions. Depending on the company, you may have to pay:
Currency conversion fees (often a percentage of your purchase)
International transaction fees
Cash advance fees for ATM withdrawals
Interest rates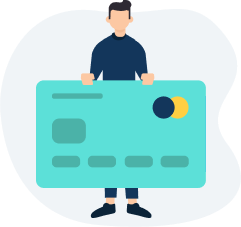 Best Options
We prefer the travel-friendly credit cards, that come with:
No annual fee
No overseas purchases fee
No currency conversion fee
No foreign transaction fee
An interest-free period
Worldwide emergency card replacement
Learn more: The Best Travel Credit Cards to Use Overseas
Tips for Using a Credit Card Overseas
Check your account careful in case there were any unusual transactions while you were away.
Pay in the local currency if you're given a choice between that and paying in AUD. You'll likely get a better exchange rate this way.
Let your credit company know you're heading overseas so they don't interpret foreign purchases as fraud and put a hold on your card.
See if you can preload money onto your card. This will help you avoid cash advance fees and interest charges.
International Money Transfers
If you are heading away, one of the best ways to take money overseas is using a local bank account.
For instance, if you can use a British bank account when travelling around the UK, you can use a local account and card as you would in Australia at ATM's or tap-and-go.
Of course, you need to have an account set up before you leave. One option is the Wise borderless account which lets you have a local bank account in many popular destinations.
Once you have a local bank account, you can transfer money overseas using an international money transfer and spend your money like a local.
This is a particularly useful way to take money overseas for expats or those travelling overseas for a long period of time.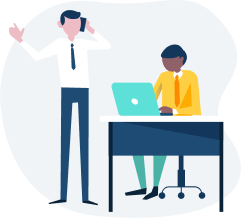 The Best Money Option for Your Overseas Trip
These four methods to access and spend money abroad are your best options, giving you the least amount of hassle and the best bang for your buck. But don't put all your eggs in one basket! We recommend splitting your payment options in several ways to give you the most amount of flexibility and security while travelling.