Vanuatu boasts luxury beach resorts, beautiful waterfalls, volcanos, and intoxicating underwater reefs perfect for snorkelling or diving. We love it so much that Australians account for almost all cruise ship visitors to Vanuatu and some two-thirds of their long-stay visitors.
But how do you get the most out of your stay without squandering your savings on unnecessary fees and charges during currency exchanges?
Here are the 5 best ways to take money to Vanuatu from Australia and will ensure you get the most out of your trip (and your budget!).
1. Buying Vanuatu Vatu (VUV) in Australia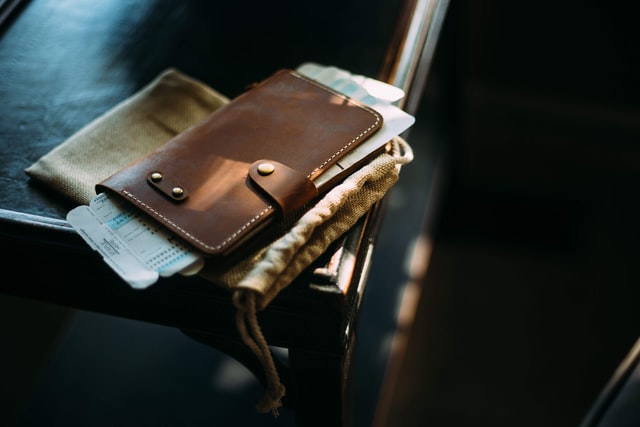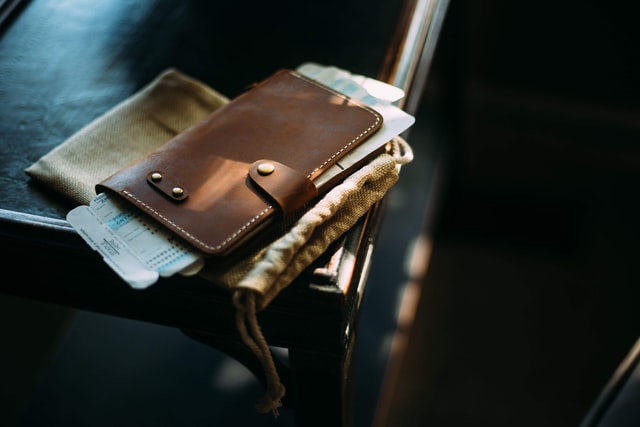 It can be comforting to have a little cash on hand to help you out on arrival in the country – especially if you need to pay for a taxi to get you into town.
Fortunately, it's easy to pick up vatu in Australia. Some of your options include:
Heading to a bank
Picking up from a dedicated money changer
Buying vatu at the airport
Ordering your currency online
You could start with the bureau de change outlets at Australian international airports but we recommend saving that option as a last resort. Australia's airport exchange offices have notoriously poor exchange rates and high fees.
Australian banks do provide money changing services but will provide a market exchange rate of about 2.5% above the day's mid-market rate.
Your final in-store option is to pick up vatu from a currency exchange outlet. You'll find them everywhere from suburban shopping centres to the main shopping strips of every CBD. But if you want better value, go where there's competition; inner-city offices usually have to be more competitive in their rates.
Did you know you don't even need to leave home to secure the vatu you need? You can order it online and have it delivered straight to your door (or made available for pickup).
S Money is an online currency provider that offers the mid-market rate so you'll be paying the same amount for your vatu as that quoted on Google or XE.com.
Sign up to our Rate Tracker to get free updates on the AUD to VUV exchange rate sent directly to your email inbox.
Should I Exchange Money Before I Travel to Vanuatu?
Australian travellers report much better exchange rates in Vanuatu than in Australia, so it may be a good idea to carry Australian dollars with you to exchange on arrival in Vanuatu.
Learn more: The Travel Money Guide to Currency in Vanuatu
2. Taking Australian Dollars to Exchange in Vanuatu
With just 3.5 hours flying time from Sydney to Port Vila, it's no surprise Australians make up a large portion of Vanuatu's annual visitors. Thankfully, that means the locals make sure it's easy for you to exchange Aussie dollars into vatu on arrival.
Vanuatu has a number of money changers, both at the international airport and in the major towns of Port Vila and Luganville.
The National Bank counter at the airport will offer an easy exchange but it's better to wait until you get into town. The Goodies Forex office in town is renowned for having one of the best exchange rates in Vanuatu. The 7/11 nearby is also a good option.
While you can also exchange currencies in some hotels, we recommend keeping your transactions to the Goodies store – hotels can charge exorbitant fees.
Major banks, including ANZ, Westpac, and the National Bank of Vanuatu (NBV), also provide exchange services and have bank branches in both Port Vila and Luganville.
NBV does have branches on other islands, including Lakatoro (Malekula), Lenakel (Tanna), and Pango (Pentecost), but we don't recommend relying on them for exchanges. Travellers have reported rocking up only to find the banks closed or out of cash.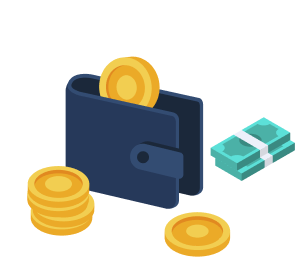 3. The Best Debit Card to Use in Vanuatu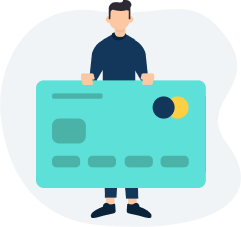 You probably already own a debit card and have it on you naturally every day, so why not use it?
Debit cards can be useful for necessary ATM cash withdrawals and are accepted in some major businesses in Port Vila and Luganville, and in resorts (though you might have to pay a surcharge).
Just remember that EFTPOS facilities and ATMs are few and far between among smaller businesses and on more remote islands so don't rely on your debit card alone for payments.
Debit cards are no doubt convenient – but depending on the card you have, you may want to keep transactions to a minimum or you'll pay hefty amounts in currency conversion fees and international transaction fees.
Some debit cards are worse than others. Better options include Citibank, ING, Revolut, and TransferWise, which all offer cards designed for international jet setters. These banks waive many travel-related fees.
Check your bank charges for overseas transactions.
IMPORTANT TIP: Don't forget to alert your bank to your travel plans! If you don't, they might mistake a transaction in Vanuatu as fraud and freeze your card.
Learn more: The Best Travel Debit Cards to Use Overseas
A Note on Prepaid Travel Cards
There's no point in getting a prepaid travel card unless you can enjoy the full benefits. And unfortunately, there are currently no Australian prepaid cards that will allow you to load up vatu. Instead of buying a travel card, consider investing in one of the travel-friendly debit cards we listed above.
Learn more: The Best Travel Prepaid Cards to Use Overseas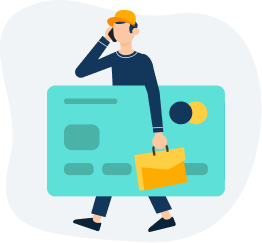 4. The Best Credit Card for Travelling in Vanuatu
There are a lot of reasons to be tempted to pick up a credit card. You might get added security, frequent flyer points, and even complimentary travel insurance.
But is it really worth it? Sure, you should be able to pay by card at hotels, travel agencies, and some souvenir shops and restaurants in Port Vila. But Luganville businesses are a little more resistant to these plastic payments and beyond these two towns, your card will be useless.
MasterCard and Visa are most widely accepted, American Express less so. And even where you can pay by card, you could be slapped with a business surcharge of between 3% and 5% for card payments.
On top of all this, you could end up paying more per transaction through the card company fees and charges, including:
International transaction fees
High exchange rate margins
ATM fees
Potential 'cash advance fees' if you use an ATM
If you can't do without this bit of plastic, consider Bankwest Platinum and 28 Degrees cards, both of which waive the currency conversion fee for foreign purchases and ATM withdrawals.
Learn more: The Best Travel Credit Cards to Use Overseas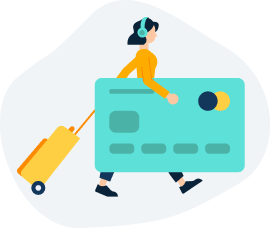 5. Withdrawing Vatu from a Local ATM
ATMs are a convenient way to get vatu but it's better not to rely on them. Port Vila and Luganville both have ATMs attached to most major banks and inside many supermarkets. There's usually a daily withdrawal limit of about 44,000VT (roughly $600). Beyond these two major towns, you'll struggle to find one so it's better to load up while you can.
Of course, there's a cost for the convenience of ATM withdrawals. Many local ATM providers charge a transaction fee. Plus your own bank could hit you with fees for overseas withdrawals and currency conversions.
Good news for ANZ and Westpac Bank cardholders (that includes Bank of St George, Bank of Melbourne, and BankSA)! You can withdraw money from your respective bank ATM in Vanuatu and you won't pay the ATM transaction fee.
A Note on Travellers Cheques
Travellers cheques have been made redundant thanks to the growth of plastic payments. While some hotels and banks in Vanuatu still cash travellers cheques, you'll avoid headaches and fees by sticking to one of the top 5 money methods we've already listed.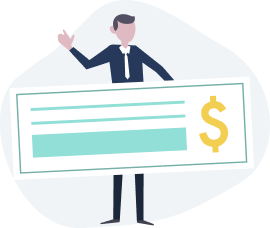 How Much Money Do You Need Per Day in Vanuatu?
Vanuatu is not a budget destination – and why would you want to cut down the costs? If you really want to get the most out of your trip to this Pacific nation, set aside a roomy budget.
While we can't tell you how much you'll need – that depends entirely on your travel itinerary and preferred travel style – the figure will likely be between 20,000VT and 100,000VT a day. The average tourist to Vanuatu spends around 45,000VT a day.
Need help budgeting? Here are some approximate costs for expenses in Vanuatu:

12,000-40,000VT
One night in a mid-range hotel



1,200VT
A taxi (from Bauerfield International Airport to Port Vila)

3,000VT per week
Snorkel hire
So What's the Best Way to Take Spending Money to Vanuatu?
We've listed what we consider to be the 5 easiest ways to take money to Vanuatu and secure vatu. Our recommendation is to mix up your options for greater security and flexibility. Make sure you have some cash on you at all times but combine it with a travel-friendly debit card for further cash withdrawals in case of emergencies.
Ultimately, it comes down to you which methods you prefer. But having multiple payment methods keeps the stress low on a trip designed to deliver all the R&R you need!