Wise Travel Card Review [2023]
A market leader for exchange rates and transparency, the Wise card is one of the best prepaid cards for travel and great for making purchases overseas or online in a foreign currency. Fees apply if you go over the ATM limits. Includes a convenient app and virtual card.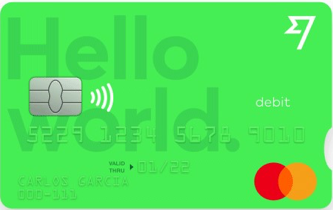 Wise Card
Best Excellent exchange rates
Worst High ATM fees
The best exchange rates for a travel card
No annual fees
Top up on the go in seconds
Low conversion fees that are clearly labelled
Ability to freeze your card via the app should it get lost or stolen
Track your spending via the app (great if you've got a travel budget)
Can use digitally with Apple Pay and Google Pay
One of the most popular travel cards with over 4 million global users
Customer support can be slow
No interest on your balance
Card delivery may be slow (but you can use the digital card straight away)
If you withdraw over $350 AUD anytime from an ATM, you will be charged an additional 1.75% of the amount
After the first two free under $350 AUD ATM withdrawals for the month, a $1.50 fee applies per additional withdrawal
The Wise card (formally TransferWise) removes the money headaches we associate with frequent travelling by making it easy to load and spend a huge range of currencies overseas.
Hands down, it is one of the best cards for overseas travel. No other travel card or debit card offers the same low fees and mid-market exchange rates as Wise. However, charges can add up if you need to withdraw large sums of cash from ATMs.
The average Trustpilot review for Wise is 4.3 stars (from 191,128 users on 14 June 2023).
The most common complaints by users are occasional delays to receive the card, along with poor customer support — although these customers are a minority. 84% of reviewers rate Wise 5 stars.
What is the Wise Travel Card?
The Wise card is a prepaid debit card attached to your Wise multi-currency account. Available as a Mastercard or Visa travel card, it allows you to:
Makes purchases from 175 different countries
Transfer money to international bank accounts
Receive money from overseas in your currency using local bank account details with no fees
Load up multiple currencies and pay like a local while you're abroad
Note: Wise is the same company as TransferWise, just with a new name (as of 2021). The Wise multi-currency account used to be called the Borderless account. Nothing else has changed — the debit card remains the same.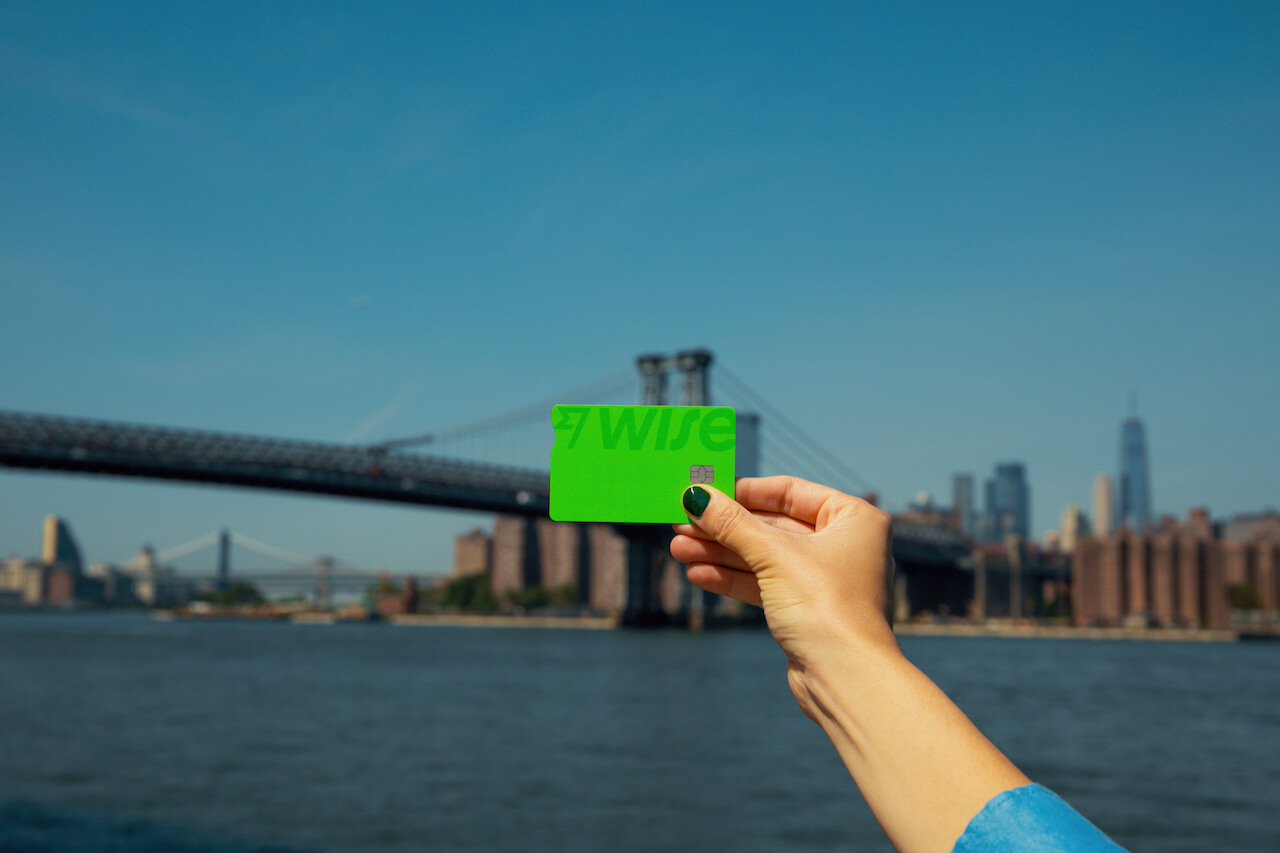 The Wise travel card works just like a normal debit card.
You can use it almost anywhere around the world to withdraw money, make contactless purchases in shops and cafes, pay for accommodation, and shop online.
You can load and hold up to 53 currencies in your Wise account.
If you have the local currency for a payment, the card will use it. If you don't have the right currency, Wise will convert one of your other currencies for you at the best rate.
Example
Natalie lives in New Zealand and travels to Europe. In her Wise account, she adds euros, British pounds, and New Zealand dollars. She uses her Wise debit card throughout the trip.
In the UK, purchases are automatically deducted from her balance of pounds. In Europe, Wise directly debits purchases from her euros balance.
Towards the end of the trip, Natalie wants to buy a handbag for 500€ but she only has 200€ left in her euros balance, alongside £400, and NZ$1,000.
She can still make the purchase. In this case, Wise deducts the final 200€, then finds the best conversion rate into euros from British pounds or New Zealand dollars. It then converts that currency into euros to complete the purchase.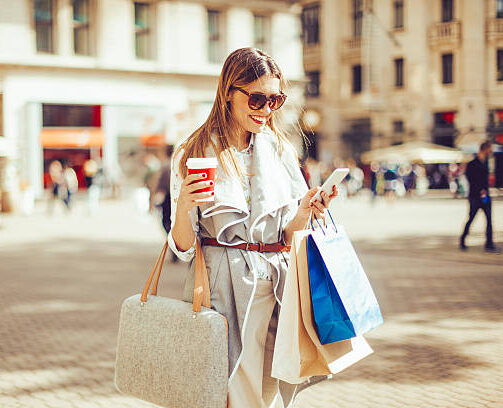 Adding money to your Wise debit card
The Wise app makes it easy to add money to your debit travel card. Just open the app, choose the currency and amount you want to add, and select your payment method (such as a bank transfer or by card).
You can hold and convert money in 53 currencies: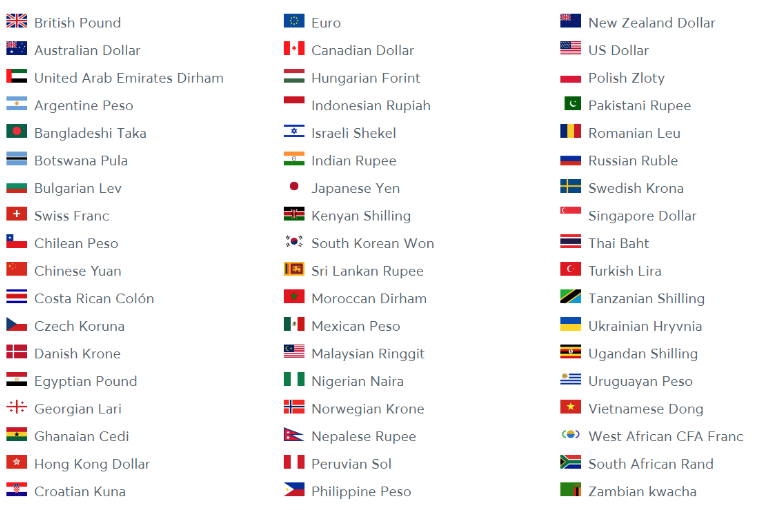 For fraud prevention and extra security, spending limits apply to the Wise debit card. These limits depend on where you got your card.
The card has default limits but you can adjust them to your own spending habits in the app or online. a
The table below lists the maximum limits allowed for Australian, New Zealand, and Singapore cardholders (in AUD, NZD, and SGD respectively).
| | | | |
| --- | --- | --- | --- |
| Transaction type | Single payment | Daily payment | Monthly payment |
| Chip and PIN | $17,500 | $17,500 | $52,500 |
| ATM withdrawals | $1,750 (depending on the ATM company's limits) | $2,700 | $7,000 |
| Contactless | $900 | $1,750 | $7,000 |
| Magnetic stripe | $2,100 | $2,100 | $10,500 |
| Online purchase | $17,500 | $17,500 | $52,500 |
The Wise website declares that their travel card can help you save up to 85% when you spend internationally thanks to a better exchange rate and lower fees compared to banks.
Of course, fees are unavoidable but Wise makes sure to keep them competitively low.
While it's free to create a multi-currency account with Wise (formerly TransferWise), other charges will be associated with the card, including:
Card issue and replacement fees
Currency conversion fees
ATM withdrawals fees (beyond 2 withdrawals per month)
Opening an account
Free
Getting your Wise virtual card
Free
Ordering your Wise card
A$10
Replacing a lost or stolen Wise card
A$6
Adding money
Free for bank transfers (except for transfers from US bank accounts).

A card fee based on a percentage of the total will apply if you pay via debit or credit card.

Spending money
Free if you hold the currency in your account.

If you don't hold the currency in your account, you'll pay a conversion fee.

Currency conversion
Varies by currency, starting from 0.41%
Withdrawing from an ATM
2 free withdrawals up to A$350 per month. A$1.50 for each withdrawal after that.

1.75% of amounts withdrawn over A$350.
Currency allowances
Australian customers can hold a large amount of money per currency for free in their Wise balances. The allowance varies depending on the currency but is roughly equivalent to A$23,000 per currency.
If you exceed the maximum allowance per currency for more than 3 days, you'll be charged an annual fee of 0.4% for Euros and 1.6% for all other currencies. This is charged as a daily fee for every day in the month you hold over the allowance.
For example, if you hold A$24,000 in your account for a month, you will be charged approximately A$1.30 at the end of the month for the excess A$1,000.
The beauty of the Wise travel card is that it can hold more than 50 currencies so you don't have to worry about high conversion fees for every purchase.
If you don't hold the local currency for a purchase, Wise will use whichever currency you have that has the lowest conversion fee.
Here's where it gets good.
Wise gives you the mid-market exchange rate for any currency conversions — a rate that is typically better than the exchange rates provided by banks or other travel card companies.
If you have the right currency for a payment, you avoid the conversion fee altogether.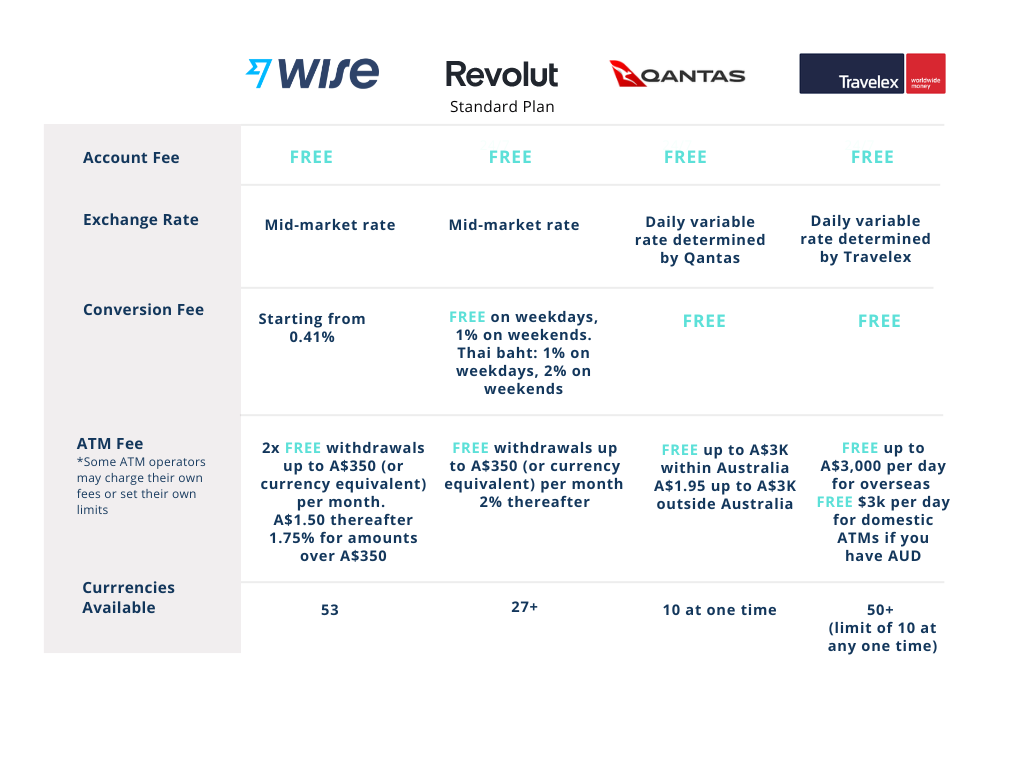 You can apply for a Wise card if you live in one of the eligible countries (including Australia and New Zealand). View eligible countries here.
To get your Wise card, it takes just a few simple steps:
Sign up
Get a Wise multi-currency account for free online or via the Wise (formerly Transferwise) app. You'll need ID.
Add money to your account
To be eligible for the card, you'll need to add a minimum of US$20 to the account. This will cover card issuing fees.
Order your card
Apply for your card on the website's Card tab or the Wise app's Account tab.
Activate your Wise card
There are different ways to activate your Wise card depending on whether it's a Visa or Mastercard.
If it's a Visa card, you can activate it by entering your PIN in the first transaction you make in a physical store or ATM. If it's a Mastercard, you will need to go online and enter the 6-digit code provided to activate it.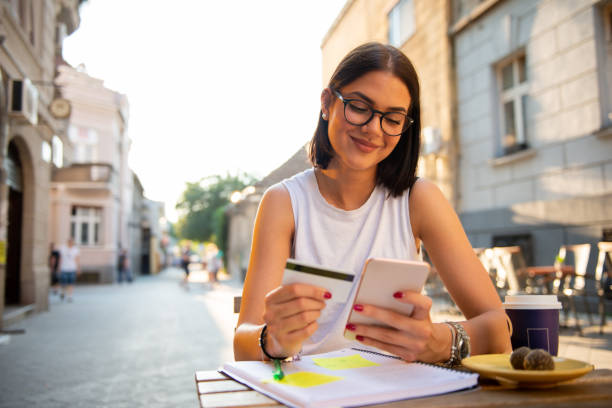 Wise has fully embraced the digital age with an easy-to-use smartphone app and access to virtual cards — all designed to banish money and currency confusion in an increasingly connected world.
The app (available on Apple and Android) has everything you need to create an account, get your Wise card, and manage it while you're globe-trotting.
Once you sign up for a Wise multi-currency account and place an order for the physical card, you can have up to 3 Wise virtual cards connected to your account at the same time.
These free digital cards only exist on your phone and are easy to get through the Wise app or website. They'll have different details to your physical card and are a great backup option.
Wise virtual cards work with Apple Pay, Google Pay, and Samsung Pay and can be used to make payments online, in-store, and overseas.
The best bit? You can start using your virtual cards immediately — no need to wait for your physical card to arrive.
Importantly, the Wise card is not a travel credit card. You must have money in your account to make a purchase. If you don't have enough funds, the transaction will be declined.
Your Wise card could take anywhere from 3 working days to 3 weeks to arrive, depending on where you live. However, you can set up your digital card on your phone to use immediately.
| | |
| --- | --- |
| Destination | Delivery Time |
| Singapore | 3 working days |
| UK | 2-6 working days |
| Europe, Japan, Malaysia | Within 2 weeks |
| US, Australia, New Zealand | Up to 3 weeks |
The Wise card offers 2 withdrawals of up to A$350 each month for free and A$1.50 per withdrawal after that.
If you need to withdraw more than A$350, you will incur a 1.75% fee on the amount withdrawn — plus the A$1.50 withdrawal charge if you've already made 2 ATM transactions that month.
The maximum amount you can withdraw in a single transaction is A$1,750. The maximum daily withdrawal is A$2,700 while the monthly maximum is A$7,000 (the default monthly maximum is set at A$5,250 but you can change this in-app).
Contactless is a common form of payment across Australia, Europe, the UK, New Zealand, Japan, Singapore, and Canada.
Wise enables contactless payments with both your physical Wise card and your Wise virtual card (accessible on Google Pay, Apple Pay, Samsung Pay, and more).
There are different payment limits for cardholders in different countries. In Australia, the limit for single contactless payments is A$900. The daily limit is A$1,750 (set at a default of A$900) and the monthly limit is A$7,000.
As an extra security measure, you may be asked to enter your PIN if you've made a lot of contactless payments in one day or you're making a purchase over a certain amount.
You can also pay with a chip and PIN or with the magnetic stripe where possible — different payment limits apply to these payment methods. View payment limits here.
When it comes to your money, safety is paramount. Wise knows this, which is why it has several safety guarantees.
To start, Wise encrypts any information you give them to protect sensitive data and follows strict guidelines for international money transfers.
Safety measures include the ability to freeze and unfreeze your card any time — helpful if you misplace it — and the option to receive instant transaction notifications to track purchases.
The Wise debit card also allows for 3D Secure (3DS) payments, where some transactions require verification through the Wise app, SMS, or a phone call.
As a company, Wise has an Australian Financial Services Licence and is regulated by the Australian Securities and Investment Commission (ASIC). It is also registered overseas with the UK Financial Conduct Authority and the Financial Crimes Enforcement Network (US), among other financial institutions.
It's worth remembering that the Wise multi-currency account isn't like a bank account and safeguards your money differently — the company is completely transparent in how it does this.
The Wise card is designed to be used just like a debit card, which means you can use it to withdraw money from any ATM that accepts Visa or Mastercard — with some exceptions.
You can make 2 free monthly withdrawals (up to A$350) each month. After that, there is a withdrawal fee of A$1.50, plus a 1.75% fee on withdrawals over A$350.
Wise cards issued in Singapore or Canada cannot be used for ATM withdrawals in the country of issue. But you can still use them for ATM withdrawals overseas.
For Wise debit cards issued in Japan, you can only withdraw from certain Japanese ATMs (including AEON, Family Mart, Viewcard, and Daily Yamazaki).
If your Wise card is lost or stolen, the first step is to freeze your card temporarily via the Wise website or app.
Freezing the card means it can't be used for purchases or withdrawals so you can protect your balance. If you find your card, you can unfreeze it online.
If you can't retrieve your old card, you can order a replacement card through the Wise app or website. There's a small fee of A$6 for card replacements.
Wise will block and cancel your old card and ship the new one to you. It will take anywhere from 3 working days to 3 weeks for your card to arrive, depending on your location.
While you're waiting for your replacement card to arrive, you can use a virtual card. Wise allows you to have up to 3 virtual cards at any given time.
Learn more about the best travel money, debit and prepaid cards for travel