Buy Canadian Dollars
Always

at the Best Rate
Get your currency fast 💸 Buy CAD with AUD in-store or online.
Compare us with other providers
See why S Money provides the best value
Track the best time to buy Canadian Dollars
Find the best time to buy Canadian dollars with our rate tracker. If you need to know when is the best time to buy  but don't have the time to keep an eye on CAD movements, let us do the work for you.
We match our exchange rate with the rate show on Google or Xe. In real time.
This means you never pay over-inflated rates and can be 100% positive you are getting the most competitive rate for currency exchange.
How to buy Canadian dollars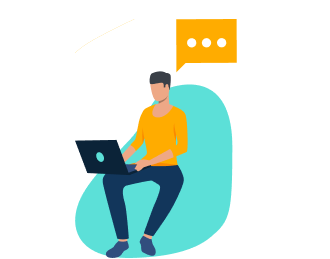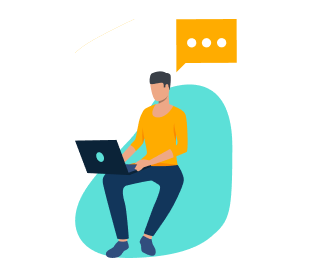 1. Place your order
Choose between store pick up or secure home delivery.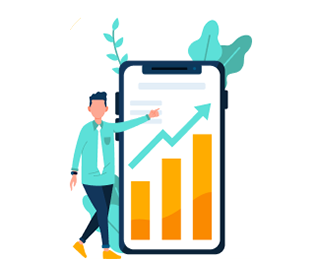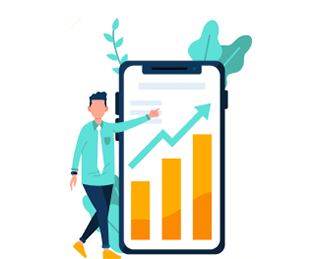 2. Receive notifications
SMS messages & emails with instructions on how to pay and when it's ready.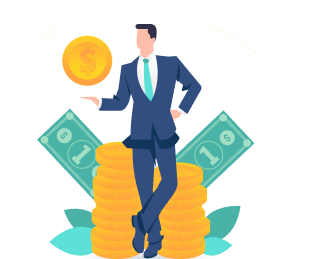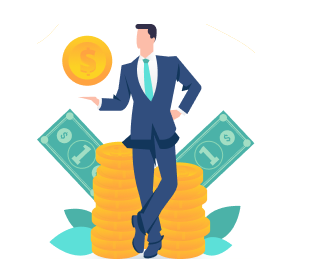 3. Get your currency
You must show your photo I.D when you collect your order.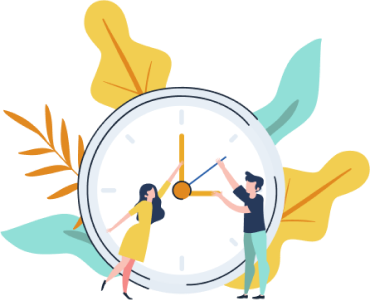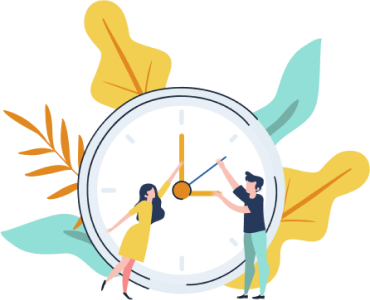 Confirm

You'll receive a text and email confirming we've received your payment
Delivery

Once your payment is confirmed, delivery takes 2-3 business days depending on where you are in Australia
Updates

You'll receive updates on when your order is coming. We'll also let you know if there is any unexpected delays
More Frequently Asked Questions
When you place an order with S Money, you can choose either Store Pickup, Home Delivery or Post Office Collection.
Is home delivery safe?
Absolutely. We use StarTrack by Australia Post. The driver will require you to provide I.D before handing the order over. It will not be left unattended or given to anyone else.
What if I'm not home?
If you are not going to be home, choose Post Office Collection.
Your order will go to your local post office. You will be notified and can head down and collect your order when it's convenient. Just remember to bring your I.D.
We process your order as soon as we've received payment and we try our best to get this to you.
Home delivery and Post Office collections orders usually arrive the within 2-3 business days once we have received your payment.
Store Pickup orders are available on same day or the next business day at the latest – once we have received your payment.
You will be notified by email and text as soon as your currency is ready for collection or delivery.
We have stores in Sydney and Melbourne plus a number of collection locations including Brisbane.
If you don't live in these areas, we offer safe, fast home delivery to every address in Australia.
The S Money Melbourne CBD store is located at 44 Spencer Street, Melbourne VIC 3000.
The store is right next to the Great Southern Hotel and less than 100 metres from Southern Cross Train Station.
It is open 9am to 5pm – Monday to Friday and 10am to 3:30pm on Saturday.
The S Money Sydney CBD store is located at Wharf 6, Circular Quay.
The store is on the wharf nearest to The Museum of Contemporary Art at The Rocks.
It is open 9am to 5pm – Monday to Friday and 10am to 3:30pm on Saturday.
We also have partnered with other leading currency exchange brands to offer you pickup store locations in Brisbane.
With these stores in Brisbane and Sydney, you must order online and pay before you head into store.
You can sell us your foreign currency at our Melbourne store.
It's located at 44 Spencer Street, Melbourne right next to the Great Southern Hotel.
Once you have placed your order, you will receive an email with instructions on how to pay. Most customers pay us by an internet banking transfer. We do not accept cash, cheque or Paypal.
We don't have a minimum order amount.
For Home delivery or Post Office Collection orders, you can order up to $6,000 AUD in one order, and up to $9,500 AUD per day.
For Store Pick orders, you can order up to $20,000 AUD in one order.
Yes! You can call or email us if you have specific denomination requirements and we will do our very best to meet them.
Our fees depend on the currency and amount you order.
We aim to be upfront and transparent about what we charge and what it's for.
Unlike other businesses we don't try to hide this charge in the exchange rate. All orders will incur a service fee. This covers the cost of buying the currency and GST, along with a small profit.
Service and delivery fees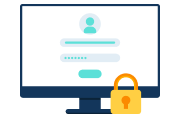 The Service Fee depends on the currency and amount you order.

It's a flat fee for secure delivery to your door with StarTrack by Australia Post.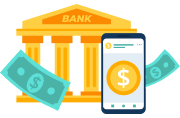 In-store card transactions are subject to a merchant fee.
Buying Canadian Dollars in Australia
Where is the best place to buy Canadian dollars in Australia?
If you like the reassurance of having the local currency readily available from the moment you step off the plane, you have three options to pick up the cash before you go:
Buy the currency online and either collect it in-store or have it delivered to you.
Collect from a currency exchange store.
Most expensively, buy the currency at the airport.
Online money changers like S Money are often an easy and cheap way to buy foreign exchange online but it may not necessary be as quick as walking into a store. Companies like Travelex also offer a currency exchange service online but it takes between two and five business days before the currency is ready for pick-up or delivery so you need to be organised!
Alternatively, buying your currency in-store can be a good option but it all depends on where you go. The money changers in the centre of the main cities like Sydney or Melbourne tend to be more competitive than smaller stores in the suburbs.
Only change money at the airport as a last resort. The exchange rates and fees at Australian airports are among the worst in the world so avoid it at all costs if you want to get the best bang for your buck.
Learn more: The Best Places to Buy Canadian dollars in Australia
What is the cheapest way to buy Canadian dollars?
In Australia, for amounts up to $5,000 it is often cheaper to buy Canadian dollars online. If you need a larger amount, it's better to go into a store in the city because there is more competition and you can negotiate in person.
The key to finding the best deal is to compare your options to buy foreign currency in cash. Make sure that you compare not just the exchange rate, but the total cost of your currency including any service or delivery fees.
Here are 5 top ways currently available in Australia
Online - If you are looking to buy some Canadian dollars in cash, you can now do it online. It's similar to buying anything else online but you will need some ID on hand. Online money changers, like S Money, have the best exchange rates. Most will either deliver it to your home or allow click and collect.
In-store -  this is one of the best ways to get your currency fast. Just locate a store near you and bring your ID. It's a good idea to call ahead to check their rates and to make sure they have enough Canadian dollars in stock.
Overseas - Sometimes it can actually be cheaper to buy your Canadian dollars abroad. In countries like Singapore, they have very competitive money changers if you are willing to go out of your way to find them.
International money transfers - If you are sending money from Australia to Canada, using a money transfer service like Wise or OFX is a great way to convert your currency. These online services are a much cheaper option than using an Australian bank.
Travel money cards - These cards used to have terrible exchange rates and a heaps of hidden fees. While this is still the case with most bank travel cards, there are much better options available. These include Revolut, Wise and the 28 Degrees card.
Learn more: Compare AUD to CAD exchange rate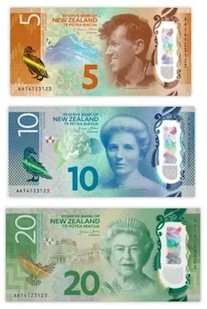 | | |
| --- | --- |
| Country | Canada |
| Official Currency | Canadian dollar |
| Currency Code | CAD |
| Currency Symbol | $ |
| Banknote Denominations | $5, $10, $20, $50 and $100 |
| Coin Denominations | 5¢, 10¢, 25¢, 50¢, $1, and $2 |
| In Stock | Yes |
| Current Rate | 0.8934 |
Pennies are being phased out, purchases are rounded to the nearest nickel. The $1 coin is known as a 'loonie' and $2 a 'toonie'.
What currency is used in Canada?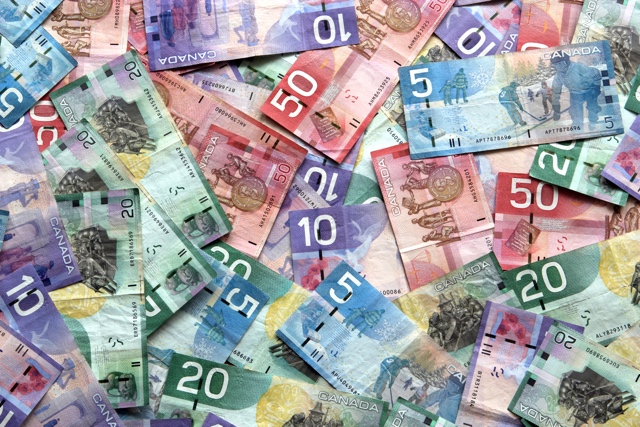 The Canadian dollar is the currency used in Canada. It can be represented by the $ sign and the 3 letter code is CAD. Similar to the Aussie dollar, the Canadian dollar can be subdivided into 100 cents, which locals sometimes call pennies.
There are five brightly-coloured banknotes, including $5, $10, $20, $50, and $100.
There are six denominations of Canadian coins, including 5 cents (called a nickel), 10 cents (a dime), 25 cents (a quarter), 50 cents, one dollar (a looney), and two dollars (a toonie).
Canadian dollars are often called loonies in the same way we call dollars bucks. The nickname refers to the aquatic bird, the loon, on one side of the $1 coin. The nickname for the $2 coin, tooney, comes from the combination of 'two loonies'. Buck, Huard, and piastre are other common nicknames.
Can I Use US Dollars in Canada?
Are you planning a trip to the United States as well? While you'll almost certainly need some Canadian currency for the northern part of the trip, businesses in certain border towns, such as at Niagara Falls, do sometimes accept US currency.
Where is the Canadian Dollar accepted
The Canadian dollar is one of the highest-value currencies in the world and only used in Canada.
Currency in cash is used less and less in Canada, with credit cards and debit cards widely accepted across the country.
Wireless payments are very common and ATMs are easy to find in urban areas so paying on card is very easy.
Find out more about using Canadian Dollars in our Canadian Travel Money Guide.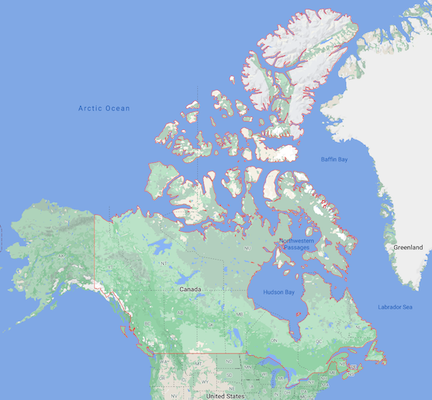 Canada Travel Money Guides