A Travel Money Guide to Canada
What's not to love about Canada? Our northern hemisphere cousins boast incredible ski fields, vibrant cities, and stunning coastlines waiting to be explored.
Your Canadian holiday will be a little easier if you're familiar with the country's money matters: what the local currency is, whether you can use US cash in Canada, and the best ways to pay (cash vs card).
The local currency is the Canadian dollar, with the currency code CAD and the symbol $ (or CA$ internationally). With local prices bearing a striking resemblance to AUD, it's easy to understand and pay for things.
But if you want to know more, read on to learn about:
What Currency is Used in Canada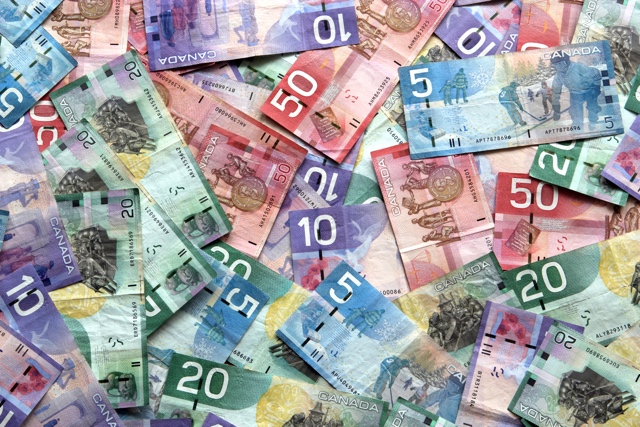 The Canadian dollar is the currency used in Canada. It can be represented by the $ sign and the 3 letter code is CAD. Similar to the Aussie dollar, the Canadian dollar can be subdivided into 100 cents, which locals sometimes call pennies.
There are five brightly-coloured banknotes, including $5, $10, $20, $50, and $100.
There are six denominations of Canadian coins, including 5 cents (called a nickel), 10 cents (a dime), 25 cents (a quarter), 50 cents, one dollar (a looney), and two dollars (a toonie).
Canadian dollars are often called loonies in the same way we call dollars bucks. The nickname refers to the aquatic bird, the loon, on one side of the $1 coin. The nickname for the $2 coin, tooney, comes from the combination of 'two loonies'. Buck, Huard, and piastre are other common nicknames.
Can I Use US Dollars in Canada?
Are you planning a trip to the United States as well? While you'll almost certainly need some Canadian currency for the northern part of the trip, businesses in certain border towns, such as at Niagara Falls, do sometimes accept US currency.
Using Your Bank Card in Canada
Most Canadian businesses are well set up to receive card payments. Some of the best travel money cards include debit, credit and prepaid cards. But before you use your bank card willy-nilly, it's worth reading up on the fees and charges you might incur.
Canadian businesses readily accept most international debit cards, especially if they have a recognisable logo (like Visa, Mastercard, Cirrus, Maestro, etc).
Despite their convenience, there is a catch. Depending on your bank, you could end up paying hefty fees for international transactions. These fees might include:
Foreign transaction fees
Foreign ATM withdrawal fees
Currency conversion fees
It's best to research your charges before you go. Certain bank cards perform better than others overseas. We recommend checking out Wise, ING, Citibank and Revolut.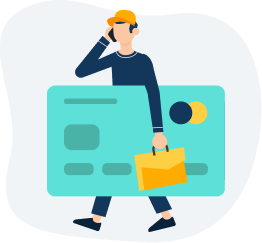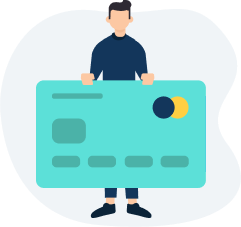 You'll have no trouble using your credit card – Visa, Mastercard, and American Express are all widely accepted.
While there's plenty to love about credit cards (did anybody say rewards points programs, complimentary travel insurance, and added security?), there are some drawbacks.
You could incur fees for international transactions as well as ATM withdrawals. Many credit card companies also impose additional cash advance fees for ATM withdrawals. The exchange rates aren't always favourable either.
But if you're still keen on having a credit card, some companies are better than others. We recommend checking out Bankwest Platinum and 28 Degrees.
Prepaid travel cards are no doubt handy but they're really only helpful if you want to lock in an advantageous exchange rate and avoid currency conversion fees. Having a backup card is a nice touch too.
What you could save in currency conversion fees you may end up paying elsewhere. Travel cards come with their own charges, including reloading fees and inactivity fees. You might not be able to avoid those pesky ATM withdrawal fees either.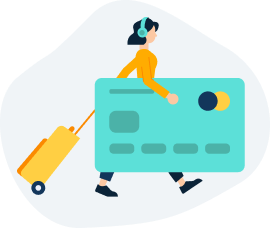 Currency Converter for the Canadian Dollar
The Canadian dollar is actually one of the purest examples of a floating currency, with very little interference from the country's central bank.
Our currency conversion tool delivers the most up-to-date AUD to CAD exchange rates, as seen on Google or XE.com. It's also the rate at which you can buy Canadian dollars with us.
How to Exchange Currency in Canada
Much like Australia, Canada has an increasingly heavy reliance on plastic and digital payments, making cash payments less popular these days. Even so, it's handy to have cash on you for smaller purchases and tipping.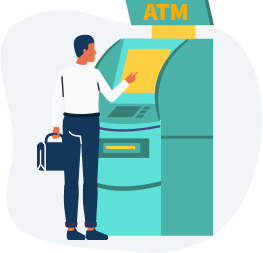 ATMs are so widespread that you'll likely find them in even the smallest of towns. Just beware that most Canadian ATMs will charge you a service fee of between $2 and $5.
Alongside the ATM fee, you may have to pay further charges to your bank, including a foreign ATM withdrawal charge and a currency conversion fee. Check with your bank before you travel and try to keep those ATM transactions to a minimum.
Westpac cardholders (including St George, Bank of Melbourne, and BankSA) are lucky enough to benefit from the Global ATM Alliance. This means they can use Scotiabank ATMs throughout Canada without paying a fee.
Important note: Make sure your bank knows about your travels! If it doesn't and it registers a transaction from overseas, it might assume fraudulent activity and could freeze your card – not desirable when you're travelling!
Currency Exchange in Canada
Just as we have exchange outlets dotted throughout Australia, Canada has plenty of opportunities for you to exchange your currency on arrival.
We recommend skipping the bureau de change at the airport or border crossing and instead, heading to a bank or bureau de change in the centre of the city.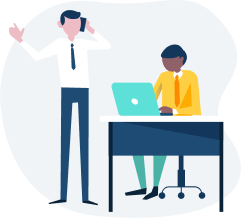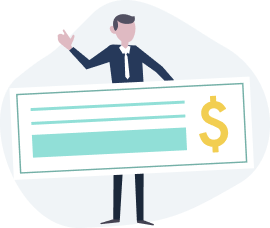 Traveller's cheques are simply not worth your time. Now replaced by much easier plastic payments and ATMs, traveller's cheques are more hassle than they're worth.
You might struggle to find a business that accepts them as payments and you could end up paying high fees to swap them for cash. Better just to stick to straight cash exchanges.
Buying Canadian Dollars (CAD) Before You Go
There's something reassuring about having the right cash on hand as soon as you step out of the airport.
There are a few ways you can secure cash before you leave, including:
Exchanging AUD for CAD at an outlet.
Buying CAD online to have delivered or ready for pick-up.
Buying loonies at the airport.
Online money changers like S Money are likely to be your best shot. You'll probably get the best exchange rate by ordering online (at S Money, we use the real mid-market exchange rate shown on Google or XE.com).
And of course, there's the convenience of not even stepping foot outside your door. The cash can be delivered to your home!
If you like the assurance of an immediate exchange, we recommend skipping the suburban currency exchange outlets and heading instead to the CBD, where rates are more competitive.
And the airport? That's best saved for flying out only! Australian airport bureau de change outlets are renowned for their atrocious rates.
How Much Cash Should I Bring to Canada?
Thanks to the surplus of ATMs and the ease of plastic payments, there's not too much pressure on you to bring the exact amount of cash you need from the get-go.
Still, it's a good idea to have a general daily budget to help you cost out the trip and make sure you don't have leftover loonies at the end of your stay.
The average daily travel budget in Canada is about CA$200. Some of the expenses you might be looking at include:

CA$197 per night
A double room in a hotel

CA$20
A meal at a restaurant


CA$3
A one-way public transport ticket

CA$28
Entrance ticket to a show or exhibit
Not ready to buy yet?
You can get a free rate tracker!