A Travel Money Guide to Vanuatu
Vanuatu is one of our favourite South Pacific holiday destinations, thanks to its luxurious boutique hotels, enticing regional cuisine, wreck diving, blue hole explorations, and extravagant spa life.
With more than 80 islands, Vanuatu has plenty to offer but this also complicates money matters when travelling around. The official currency of Vanuatu is the vatu and in many parts of Vanuatu, you'll be relying on vatu cash for everything. Modern payment options, from ATMs and banks to card payments, are a rarity beyond the main cities.
So in this guide, we'll help you understand the currency and figure out how to get the best value in currency exchanges.
Read on to find out:
What Is the Best Currency to Use in Vanuatu?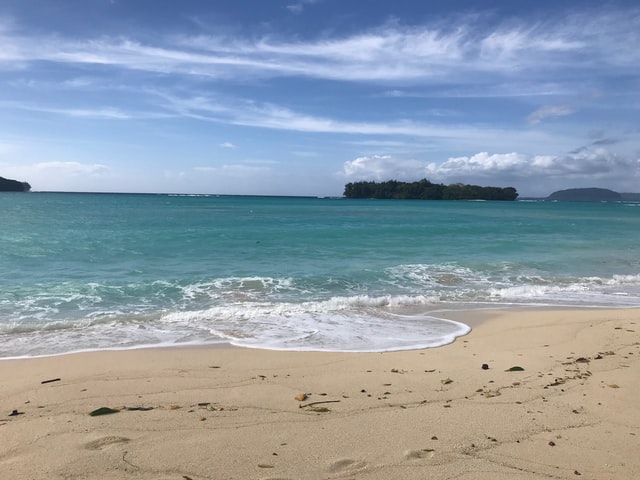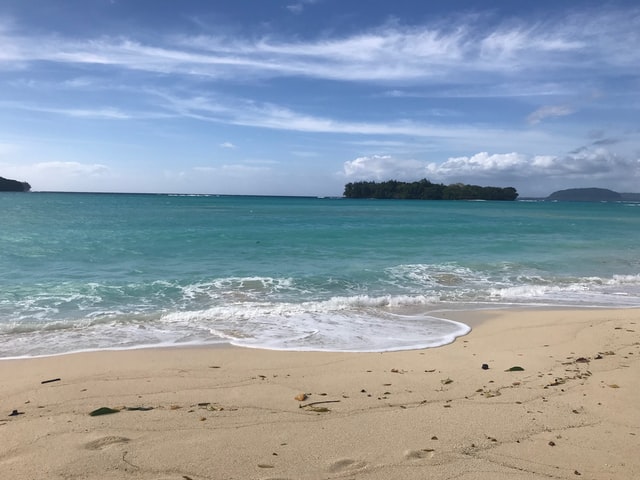 The national currency of Vanuatu is called the Ni-Vanuatu vatu and was introduced in 1982, a year after Vanuatu's independence.
It replaced the New Hebrides franc.
The vatu is represented by the international code VUV and the symbol VT. In writing, the symbol comes after the value figure, as in 1VT.
The Ni-Vanuatu Vatu: How It Works
The vatu is something of a rarity in currencies in that one vatu cannot be subdivided into smaller denominations.
The vatu uses both coins and denominations. Vatu coins are available in values of 1VT, 2VT, 5VT, 10VT, 20VT, 50VT, and 100VT.
In 2011, the Reserve Bank of Vanuatu discontinued the one and two vatu coins since inflation had rendered them useless. If you come across them, they're worthy only as collection items. As in Australia, stores now round prices up to the nearest 5 vatu.
Vatu banknotes come in denominations of 200VT, 500VT, 1,000VT, 2,000VT, 5000VT, and 10,000VT.

Can You Spend Australian Dollars in Vanuatu?
Before the vatu was introduced, the Australian dollar was in official circulation in Vanuatu. Now, it's a lot harder to use in the country and it's far better to have vatu on hand.
Since Vanuatu is a common destination for cruise ships, many shops and restaurants (particularly in Port Vila) will take Australian dollars. But the rate of exchange is likely to be poor.
The vatu is far more widely accepted so it will make your life easier if you just exchange AUD into local cash on arrival.
Do I Need Cash in Vanuatu?
Not all cafes, shops, and tour companies have plastic payment facilities and market stalls only take cash.
Beyond the main towns of Port Vila and Luganville, you'll have even more difficulty paying by card and there are very few ATMs and money changers around. It's actually quite common for travellers to run out of cash, especially in more remote areas.
To make your journey stress-free (and more convenient for everyone involved!) it's always a good idea to have a bit of local cash on you. Fortunately, it's easy to get hold of vatu using one of the methods below.
Using Your Bank Card in Vanuatu
Outside of large resorts and major cities (Port Vila and Luganville), bank cards aren't usually accepted. Even where they are accepted, you may have to pay additional charges associated with using them.
Some of the best travel money cards include debit, credit and prepaid cards. Credit cards and debit cards come with different pros and cons so whichever card you use depends on your own needs.
You may want to take a debit card with you if only to withdraw cash from local ATMs. But many resorts and major businesses in Port Vila and Luganville will also accept payments by debit card – albeit potentially with a surcharge.
You could also face hefty fees for each transaction abroad – it all depends on the card you use. Many – but not all – banks charge fees for foreign ATM withdrawals and currency conversions. Wise, ING, Citibank and Revolut have travel-friendly debit cards that waive these charges.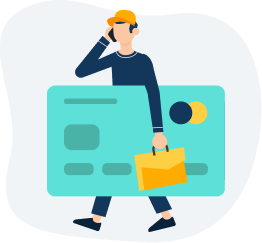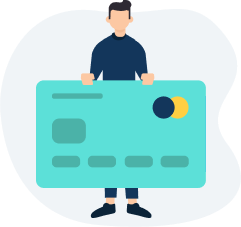 Hotels, car rental agencies, airline offices, souvenir shops, and restaurants in Port Vila (and to a lesser extent, Luganville) should accept major credit cards.
Beyond these businesses and those two cities (and Tanna's main resorts), credit cards will probably be as useful as a child's collection of souvenir seashells.
MasterCard and Visa are most widely accepted, with American Express and Diners Club proving a little more difficult to use.
It's common to pay a surcharge of between 3% and 5% per transaction. This is on top of your standard credit card charges for overseas transactions, which could include:
International transaction fees
High exchange rate margins
ATM fees
Potential 'cash advance fees' if you use an ATM
Travel-friendly credit cards include Bankwest Platinum and 28 Degrees cards, which are designed for travellers and waive the currency conversion fees.
At the moment, no Australian travel card lets you load up and lock in exchange rates for vatu. This makes them virtually pointless to buy for a trip to Vanuatu alone.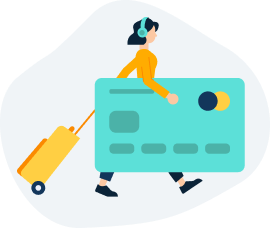 Currency Converter for the Vatu
The vatu is floated against a basket of currencies, including the US Dollar. This makes it a relatively stable currency, with AUD to Vanuatu VUV rates fluctuating consistently between 80-85VT per AU$1.
Converting VUV to AUD is simple with our currency conversion tool. Enter the values of the currencies you're exchanging below to find out how much it would cost you to buy vatu with S Money today. We use the same mid-market rates you'd find on Google or XE.com.
How to Exchange Currency in Vanuatu
If you're in Port Vila on the island of Efate or in Luganville on the island of Espiritu Santo, take out cash while you can. It's especially important to withdraw enough cash to cover your journey if you're heading to more remote islands.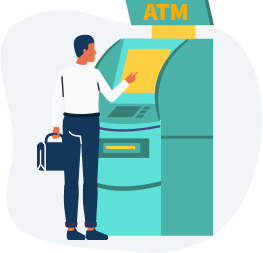 One of the most popular ways to get vatu is to withdraw cash from a local ATM. There are plenty of ATMs in Port Vila and Luganville, both at the international airports and in town. Beyond these two towns, you'll struggle to find one.
But just because ATMs are convenient doesn't mean you should necessarily use them. You may be hit with a transaction fee from the local ATM provider, along with any regular fees your bank charges for foreign withdrawals and currency conversions.
Try to budget ahead and withdraw just the right amount to avoid being hit with these fees any more than is necessary. Just remember you can only withdraw up to 44,000VT a day (about $600).
Westpac cardholders (including Bank of St George, Bank of Melbourne, and BankSA) can withdraw cash from Westpac ATMs in Vanuatu without paying the ATM fee. The same applies to ANZ cardholders using ANZ banks in Vanuatu.
Important note: Be sure you've notified your bank of any travel plans. If they detect a payment or withdrawal in Vanuatu, they might interpret the action as fraud and freeze your card!
Currency Exchange in Vanuatu
If you're heading to Vanuatu with Aussie dollars to change into vatu, you'll have plenty of opportunities. If you're eager, you can exchange money at the National Bank counter at the airport immediately on arrival.
But we recommend holding off and waiting until you get into Port Vila town. Once you're there, head to the Goodies Forex office, which is renowned for having one of the best exchange rates on the island. The 7/11 nearby is also a good option.
In Vanuatu, major banks like ANZ, Westpac, and the National Bank of Vanuatu (NBV) offer money changing services. You'll easily find offices in Port Vila and Luganville.
NBV also has branches on other main islands, including Lakatoro (Malekula), Lenakel (Tanna) and Pango (Pentecost). But it's best not to rely on them as travellers often report them as being closed or out of stock.
Your resort might offer a currency exchange service, and we won't deny that it's convenient. But if you want value for money, try to resist! The rate won't be nearly as good as exchanging at a money changer in town.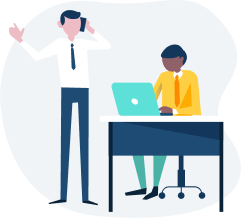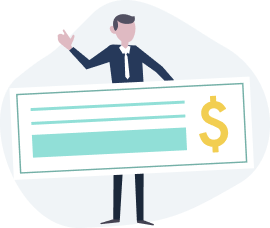 Don't even bother with traveller's cheques. Their glory days are over, thanks to the rise of plastic payments. These days, it's more convenient to carry cash and a backup card with you.
Should I Get Vatu in Australia or Vanuatu?
It's almost always better to carry Australian dollars to Vanuatu and exchange on arrival in the country. Exchange rates are typically better in the island nation than in Australia.
Buying Vatu Before You Go
For those who like to be prepared and have cash on hand on arrival in a new country, buying vatu before you go is an excellent idea - and will often save you money too.
You can choose from 3 main options when it comes to ordering your vatu in Australia:
Buy VUV online and have it delivered or collect it in-store
Swap Australian dollars for Vanuatu vatu from a bureau de change
Buy Vanuatu vatu at your home airport.
Try S Money or a similar online currency exchange store to get rates that reflect the comparisons you see on XE or Google.
If you choose online delivery or in-store pickup, check the processing time. Some exchange companies with online options suggest you allow between two and five days to process currency.
Prefer in-store currency exchange? Head to the CBD of your nearest city for the most competitive exchange rates; suburban bureau de change outlets tend to have poorer rates and fees.
Currency exchange counters in Australia's airports are infamous for their atrocious exchange rates. Avoid them if you can.
Learn more: The 5 Best Ways to Take Money to Vanuatu from Australia
How Much Money Should I Take to Vanuatu?
One of the most costly mistakes travellers can make is to miscalculate their budget and have to make additional ATM withdrawals or convert leftover VUV back into AUD at the end of their trip.
It's important to calculate just how much money you'll spend in Vanuatu. But this figure will depend entirely on your own travel itinerary and preferred style of travel.
The average daily cost of travel in Vanuatu is about 44,000VUV. But to help you get closer to your overall budget, here are some of the average expenses you'll encounter in Vanuatu:

80,000VT
A standard hotel room

800-1200VT
A standard dinner

350VT
A bottle of soft drink


3,000VT per week
Snorkel hire
Not ready to buy yet?
You can get a free rate tracker!