If you've booked a trip to Vanuatu, you want it to be everything you dreamed of. You'll want to do it all, not have to choose between diving in the blue holes or heading to the Cascades because of budget constraints.
A holiday to Vanuatu is about rest and relaxation. Give yourself a little more opportunity to rest by budgeting the adventure right from the outset. On average, tourists spend roughly 45,000 vatu a day on their getaway (the Vanuatu currency). But to figure out the right budget for your needs, you need to factor in:
Where you want to go
The type of accomodation
What activities you want to try
How long you'll be away
Is Vanuatu Expensive for Tourists? The Average Cost Per Day
While Vanuatu has its fair share of cheaper accommodation and dining options, it's not generally considered a cheap destination. It's renowned for its luxury island resorts and adventurous day tours.
And if you want to get the most out of the experience, it's best to put aside a decent budget. On average, tourists to Vanuatu spend around 45,000VT a day.
Budget travellers might be able to get away with spending just 20,000VT a day while those seeking luxury can expect to put aside almost 90,000VT a day.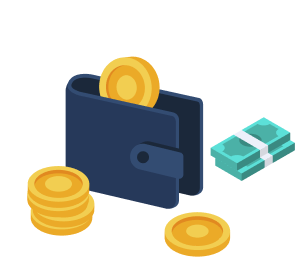 How Much Should I Budget for Vanuatu?
How Much Money Do I Need for 7 Days in Vanuatu?
A week in Vanuatu is perfect if you want to explore the island of Efate or while away the hours at a private island resort. For a week in Vanuatu, consider putting aside (for one person):
Budget trip: 140,000VT
Mid-range budget: 300,000VT
Luxury trip: 600,000VT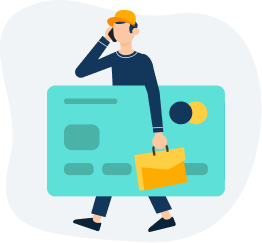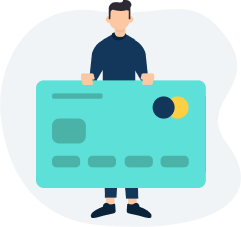 How Much to Budget for 2 Weeks in Vanuatu?
Two luxurious weeks in Vanuatu sounds like the dream. It gives you enough time for several day trips as well as all the R&R you need. A fortnight in Vanuatu might cost you (per person):
Budget trip: 300,000VT
Mid-range budget: 620,000VT
Luxury trip: 1.2 million VT
How Much Spending Money for 4 Weeks in Vanuatu?
A month in Vanuatu. Now we're talking! You'll have the opportunity to see everything, from the famous Cascades to some of the island nation's best blue holes. You'll be able to explore Efate and Espiritu Santo as well as head off to remote islands rarely frequented by travellers.
For 4 weeks, you might consider budgeting, per person:
Budget trip: 570,000VT
Mid-range budget: 1.3 million VT
Luxury trip: 2.6 million VT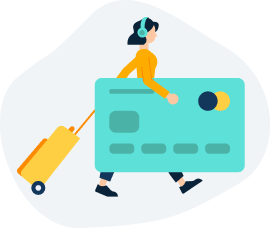 How Much Do Things Cost in Vanuatu?
The Costs of Accommodation in Vanuatu

When you're dreaming of your holiday to Vanuatu, you're probably picturing a classic private-island resort, complete with daybeds by the pool and all-expenses-paid dining.
In reality, there are accommodation options in Vanuatu to suit all budgets, from casual, laid-back hostels to extravagant eco-resorts.
Your accommodation will be the biggest expense to think about, with costs roughly as follows:
A budget hotel room: 3,500-10,000VT per night
A double ensuite room in a mid-range hotel: 12,000-40,000VT per night
A luxury resort room or villa: 50,000-160,000VT per night
The Costs of Food in Vanuatu

Vanuatu isn't exactly renowned for its cuisine, but there's still plenty to entice you beyond your resort restaurant! From luxury eateries to fun street snacks, discovering Vanuatu's local feeding holes is half the fun.
Food and drink costs are on par with Australian prices but your daily meal expenses can be a lot cheaper when you shop from markets and supermarkets.
Unless you're staying at an all-inclusive resort, expect to spend on average 2,000VT a day on food. Here's an example of the average costs for meals and drinks:
A casual local meal: 700-1000VT
A main course at a mid-range restaurant: 1000-4,500VT
Beer at a bar: 500VT
The Costs of Transport in Vanuatu

Most visitors to Vanuatu pick an island and then don't venture any further unless they join a day tour or cruise. But if you do like to venture further afield (and independently), you might want to put a bit of money aside for transport costs.
Taxis from the airport to Port Vila town may cost around 1,200VT. Trips around Port Vila will cost about 500VT. Taxi drivers also rent out their services for the day and can take you to the main sights on Efate for about 8,000-12,000VT.
If you prefer to take a bus around Port Vila, expect to pay about 150VT per person. For longer distances, the fare may vary between 300VT and 500VT. Taking the bus to the famous Cascades from Port Vila will cost you about 500VT.
The national airline, Air Vanuatu, services major destinations across Vanuatu's 83 islands. Airfares are relatively proportional to the distance travelled. Charter airlines can often be cheaper than Air Vanuatu.
An alternative to air travel for inter-island journeys is the ferry. The Big Sista ferry travelling between Port Vila and Luganville costs about 9000VT per adult (but be prepared; it takes 25 hours!). An extra 500VT upgrades you to business class. Vanuatu Ferry runs between Port Vila and Santo and costs about 8000VT.
The Costs of Activities in Vanuatu

If you're staying at a resort or cruising through Vanuatu, you'll find many activities included in the cost. But Vanuatu is all about fun and adventure and there are some activities you'll want to do, even if they're not included in your resort's daily activities.
Here are just a few expenses you might expect:
Entry to the Cascades waterfalls: 2,000VT per person
Snorkel hire: 3,000VT per week
Parasailing: 9,000VT
Kayak rentals: 2,500 for a few hours
Entry to Hideaway Island for a day visit: 1,250VT per adult
How Much Cash Can I Take to Vanuatu?
While there's no limit to the amount of cash you can bring into Vanuatu, you'll have to declare amounts over 1 million vatu (or equivalent).
What Is the Best Way to Take Money to Vanuatu?
It's best to always have local cash on hand wherever you go since plastic payments are still relatively uncommon beyond the major tourist establishments.
We recommend buying Vanuatu currency before you leave home, packing a debit card for ATM cash withdrawals, and using your credit card only for large payments, like your final resort bill.
Learn more: The 5 Best Ways to Take Money to Vanuatu