Japan is renowned for being technologically advanced yet cash is still the most predominant payment method across the country. In fact, four out of five purchases are still made with cash.
Which raises the question: what's the best way to take money overseas, specifically to Japan from Australia?
With foreign-friendly ATMs still somewhat elusive and over-the-counter card payments patchy, the best way to take money to Japan involves combining a number of options:

Avoid Nasty ATM Fees
Get some cash in a flash.
With S Money, you know you'll always get the best rate.
Paying with Your Australian Debit Card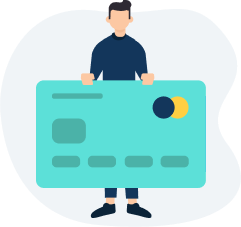 It's not a good idea to assume your Australian debit card will be accepted in all stores, restaurants, and other businesses.
In fact, there are mixed reports on just how easily debit cards can be used over the counter in Japan.
In any case, even if they are accepted, you may still incur currency conversion and foreign transaction fees. You might also get a bad conversion rate.
But it's always handy to have your debit card on you as an emergency backup if you need to withdraw more money from an ATM.
In that case, look for Citibank or ING debit cards, which waive currency conversion fees, international ATM fees, and account keeping fees (with some provisions).
One of the best travel money cards for Japan is the Wise Travel Card, which doesn't have purchase, load, or reload fees and offers the same exchange rates as those you see on Google or XE.com.
Buying Prepaid Travel Money Cards
With a travel money card, you can preload Japanese yen onto a card that acts like a debit card. This has the advantage of locking in the exchange rate and providing an extra security buffer, since most travel cards come with replacement or backup options.
But there are a few caveats. Firstly, it can take up to three business days for the money to be loaded onto your card so it's not good in an emergency.
And while you don't have to pay currency conversion fees, you still face fees for initial loading, reloading, and using ATMs.
You can get a prepaid travel card from most major banks, many airlines (if you're a member of their loyalty club), or some currency exchange providers like Travelex.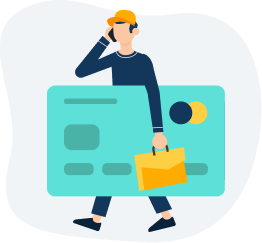 Paying with a Credit Card
Using a credit card in Japan comes with some great advantages but also some big pitfalls.
To begin, credit cards offer better fraud protection than other bank cards and serve as a good backup for emergencies. Many credit cards also come with frequent flyer or rewards programs and (a big one) travel insurance.
In Japan, credit cards are best kept for the big-ticket purchases: hotels, rental cars, and flights and transport.
It's best to assume your card won't be accepted by most small businesses but major hotels, department stores, and other big businesses accept them. American Express will be harder to use than Mastercard or Visa.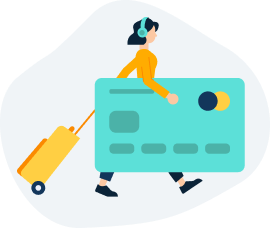 Credit cards do come with some disadvantages. You could face hefty fees when using your card; foreign transaction fees often add up to 3% of the amount charged.
And, as we've mentioned, you should avoid using your credit card for ATM withdrawals altogether.
If you're looking for a travel-friendly credit card, try the 28 Degrees credit card.
Learn more: The Best Travel Prepaid Cards to Use Overseas
A Note on Dynamic Currency Conversion (DCC)
In the UK, a vendor might ask if you'd prefer to be charged in Australian dollars or British pounds when you're paying with a card.
This system – called dynamic currency conversion (DCC) is a bit of a scam and best avoided. The foreign currency conversion rate is set by the retailer and is typically far worse than what your home bank would charge.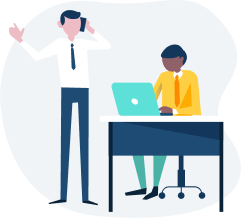 Buying Japanese Yen in Australia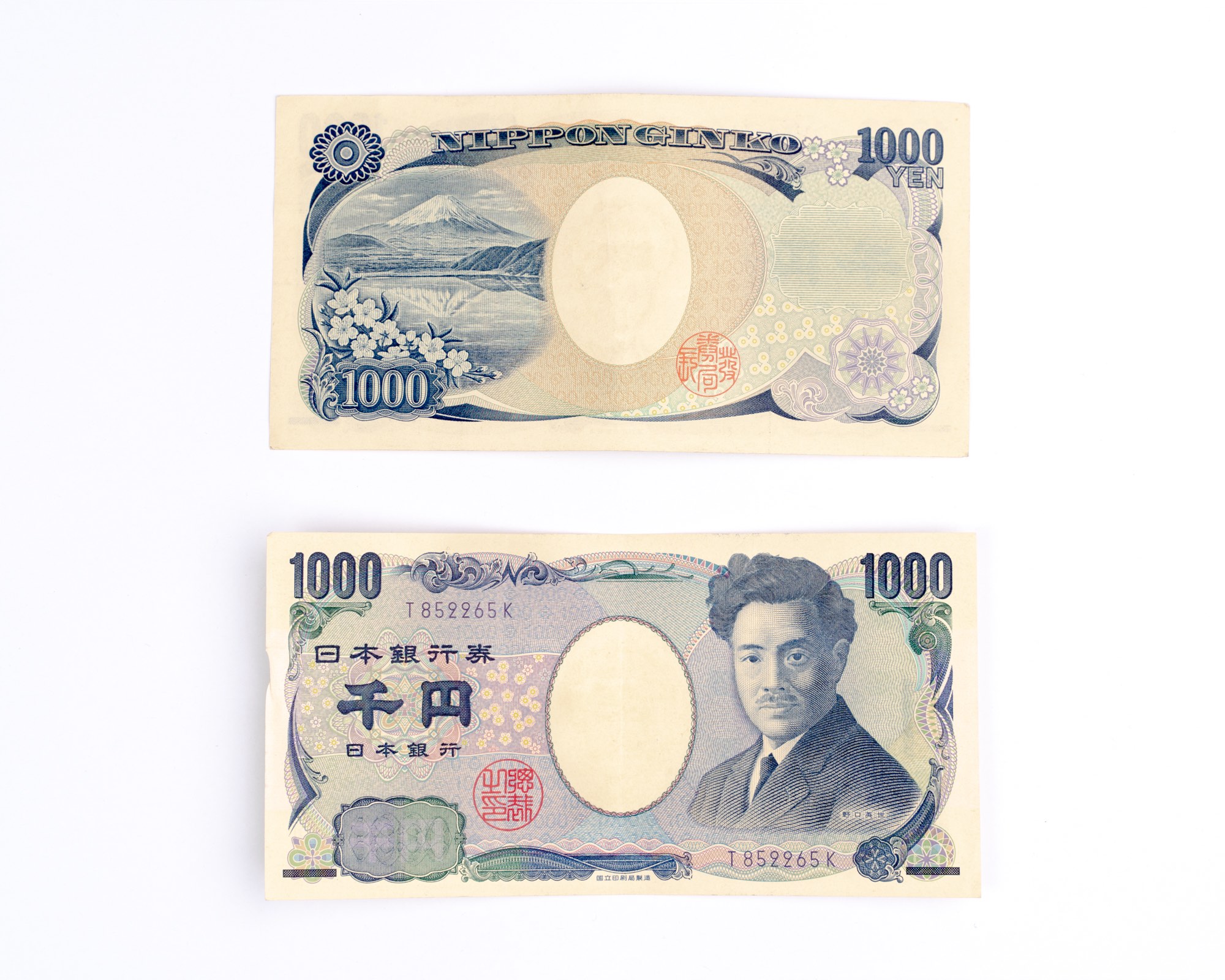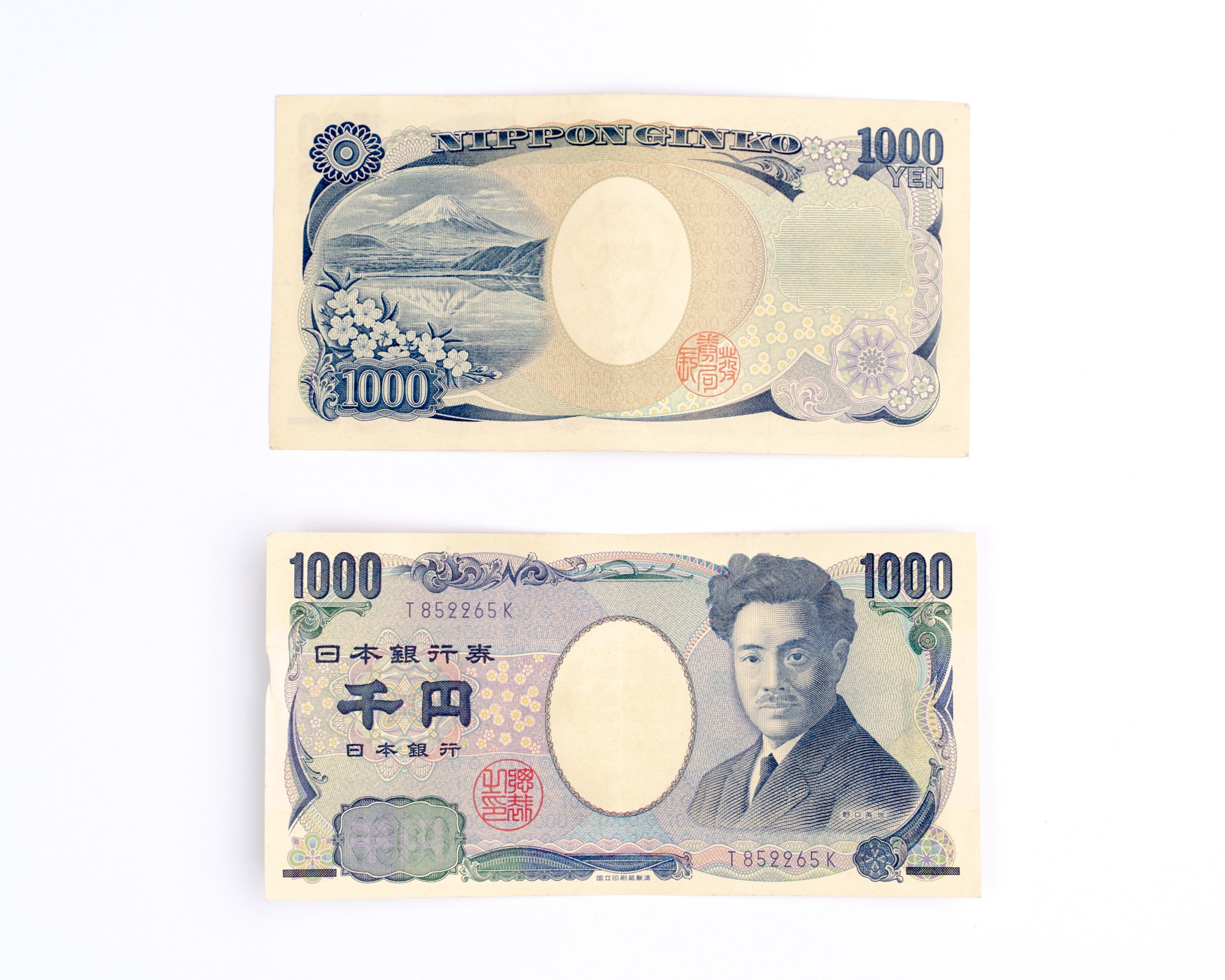 You're likely to get a far better exchange rate if you pick up your Japanese yen in Australia – especially if you get the mid-market rate with an online currency exchange provider like S Money.
Having the cash on you when you arrive in the country means you're ready to go as soon as you pass through Customs.
Not only is it convenient, but it's also relatively safe in Japan to carry larger wads of cash; theft isn't much of an issue in the country.
You can buy Japanese yen any number of ways in Australia. Bureau de Change outlets in the city typically offer better rates than their counterparts in the suburbs and are your best brick-and-mortar option.
Avoid Australian airport currency exchange counters at all costs. They're known to offer some of the most outrageously poor rates in the world.
Australian banks provide currency exchange services too, but expect to get a poor exchange rate for the convenience (roughly 2.5% above the day's market rates).
Another convenient method is to order your currency online to be delivered or made available for pickup. S Money provides the real mid-market exchange rate represented on Google or xe.com and can also provide next-day delivery.
Sign up to our Rate Tracker to get free updates on the AUD to JPY exchange rate sent directly to your email inbox.
Taking Australian Dollars to Exchange in Japan
Since Japan is still predominantly a cash-based society, it's important to always have some notes and coins on hand.
You can take Aussie dollars from home to Japan, but you'll be limited to where you can exchange the currency on arrival.
It's best to exchange your money at one of the currency exchange booths in the airport. Currency exchange offices are harder to find in town – even in touristy areas.
You can also exchange money at major hotels, banks, and post offices but you'll always face a relatively poor exchange rate and – in the case of banks and post offices – the process can take ages. So ultimately, the airport is your best choice.
You're more likely to get a good deal if you withdraw money from an ATM or – even better – order your currency before leaving Australia.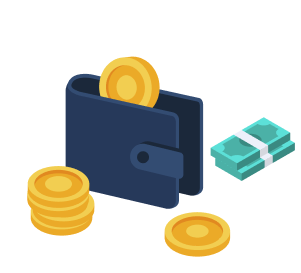 Is It Better to Exchange Money in Australia or Japan?
It's almost always best to exchange AUD into yen in Australia before you start your travels. A good approach is to take a combination of cash from home and have a travel-friendly debit card to withdraw any further funds from ATMs.
Withdrawing Japanese Yen from an ATM in Japan
Let's get the tricky bit over with first: Most Japanese bank ATMs will not accept foreign cards (with the exception of SMBC Bank).
But ATMs located inside post offices and 7/11 stores (called 7 Bank ATMs) accept foreign cards. And as soon as you arrive in Japan, you'll see this won't present a problem; there are 7/11s on every street corner.
Just beware, Maestro cards with IC chips aren't accepted at Japan Post ATMs and people have reported trouble using them elsewhere as well.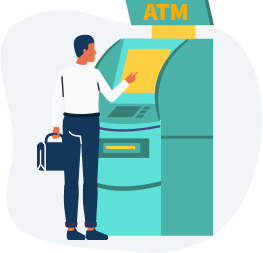 Also, most ATMs accept debit cards, but you'll have far more trouble with a credit card. So it's always a good idea to travel with more than one type of card to cover your bases.
And don't worry, ATMs almost always provide clear instructions in English.
Depending on the bank debit card you use, you may be charged international ATM withdrawal fees alongside currency conversion fees.
Citibank and ING are two banks known to offer travel-friendly debit cards without foreign charges.
You'll almost certainly be charged an additional fee (up to 216 yen) by the local ATM provider, but the amount often depends on the time and day of the week.
As for credit cards, you're looking at international ATM fees (although some Bankwest cards waive this) as well as hefty cash advance fees which, coupled with interest charges, make credit card ATM withdrawals one of the most expensive ways to get money.
Some credit card issuers waive the cash advance fee and rate of interest if you preload the card with your own money; check with your credit card company before you leave.
To avoid paying an excessive amount in fees, try reducing your ATM transactions by withdrawing as much as possible in one transaction. Just keep in mind that withdrawal limits per transaction for Japan Post Bank ATMs are 50,000 yen.
For Seven Bank ATMs, the withdrawal limit per transaction is 100,000 yen for internationally issued cards and 30,000 yen for Amex and cards with magnetic stripes.
A Note on Travellers Cheques
Once the best way of taking money outside Australia to countries like Japan, travellers cheques have become almost completely redundant.
Though they tend to offer good exchange rates, they're hard to buy and exchange and incur fees in the process.
Now that Japan is increasingly accepting international debit and credit cards, travellers cheques have lost almost all relevance.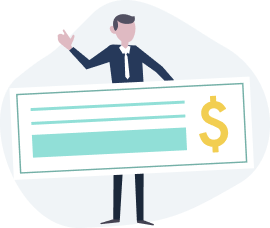 IC cards used to be simple prepaid public transport passes in Japan but you can now use them widely to pay for items in shops, cafes, and vending machines beyond the transport hubs.
In fact, some sightseeing and tourist businesses offer discounts for payments made with an IC card.
There are ten major IC cards in Japan, which are valid on pretty much all trains and buses in most of Japan's major cities. You can buy and recharge IC cards in train stations across the country.
How Much Cash to Take to Japan?
Japan is typically known to be a fairly expensive travel destination, so it's hard to know just how much cash you'd need to carry with you.
Plus the amount of spending money you'll need depends entirely on your mode of travel – whether you're travelling for business or backpacking, for example.
Here are some costs you can expect for a mid-range budget in Japan:

¥25,000 per night
A hotel room




¥300-1500
A temple or museum entry
How Much Cash Can I Actually Bring to Japan?
So What's the Best Way to Take Spending Money to Japan?
Having read our top seven ways to take money to Japan, you might be wondering why we haven't just narrowed it down to one option.
That's because the safest bet is to carry your currency in multiple forms. Each payment method has its pros and cons but having multiple payment options helps cover the gaps.
We recommend converting some AUD to JPY in Australia to carry with you to Japan. As a backup, have a debit or credit card on you to allow you to withdraw from ATMs if needed or to cover larger purchases.
Sign up to our Rate Tracker to get free email updates on the current exchange rate between AUD and JPY.
The Latest Japanese yen news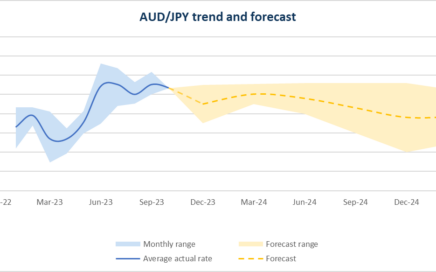 The Australian dollar (AUD) could be set to weaken against Japan's Yen (JP¥) in 2024 if its central bank starts to unwind the country's ultra-loose monetary policy settings. The Australian dollar (AUD) has traded around decade highs against Japan's Yen (JP¥) in 2023 although the situation may be set to change as its economy begins to stir, according to analysts. The potential turnaround follows a strong year for the AUD against the JP¥, peaking at almost JP¥97.5 in June 2023 before falling to JP¥92.76 in August. Japan's strong currency also helped underpin surging inbound tourism after it re-opened in October […]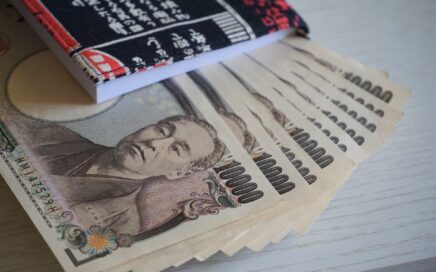 This article shows what banks are predicting for the AUD to JPY exchange rate over the long term in 2023. The 2024 AUD JPY Forecasts are out now With most of 2023 out of the way, attention turns to 2024. Now that most economists have released their predictions for the AUD JPY exchange rate, head here to find out the most up to date forecasts: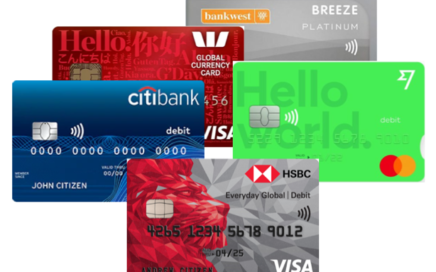 Editorial note: We may not cover every product in this category. For more information, see our Editorial guidelines.