So you've booked a trip to New Caledonia - either as part of an epic South Pacific cruise or as your own relaxing island getaway. And now the daydreaming is over, it's time to sort out the nitty-gritty details - like how to carry money to New Caledonia.
We understand you don't want to miss out on any of the treasures New Caledonia has to offer (from the world's largest lagoon to impeccable French cuisine), so we've created this guide to help you make the most of your savings.
Avoid losing excessive amounts of your savings in the currency exchange by figuring out the best ways to carry money to New Caledonia from Australia. Our recommendation? Combine at least two of the currency and payment options we go into in more detail below:
1. Ordering Pacific Francs Online for Home Delivery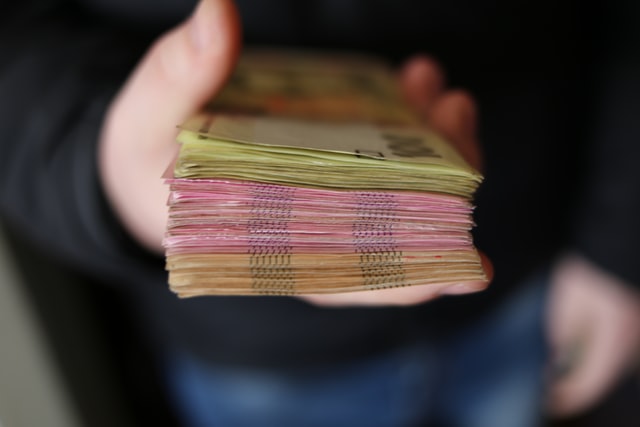 Ordering currency online before you head overseas comes with a range of benefits. For a start, it helps you sort out your currency in a hassle-free way before you leave; your currency will be delivered to your door or can be arranged for pickup nearby.
When there's already so much to organise in the leadup to a trip, it's nice to know one thing can be sorted out from the comfort of your couch.
It also removes one thing you have to do on arrival in your final destination, lending you more time to actually enjoy your vacation.
And finally, you can often get the best rates online. Using S Money, for example, you'll get the same mid-market exchange rate provided by Google and XE.com.
Sign up to our Rate Tracker to receive updates of the AUD to XPF exchange rate in your inbox and order your currency at the best value before you go.
2. Buying Pacific Francs from a Money Changer in Australia
There are many exchange offices in Australia, from suburban shopping centre offices to airport exchange counters. You can even buy Pacific francs from some banks.
You might want to reconsider the airport or bank exchange counters. Australian airports offer notoriously poor rates while banks provide an exchange rate on average about 2.5% above the day's mid-market rate.
Instead, head to a bureau de change, preferably in the city centre where there's more competition. This means you're more likely to get competitive exchange rates than at a suburban exchange outlet.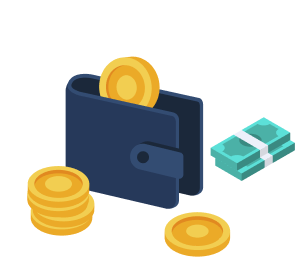 3. Currency Exchange in New Caledonia
Exchanging AUD for XPF is made easy with exchange counters available at many banks both at the airport and in Nouméa.
Further afield, you may find banks with exchange counters in places like the Loyalty Islands but we recommend changing your currency in Nouméa if you have the opportunity.
Money changers readily accept US dollars, Australian dollars, New Zealand dollars, euros, and even Vanuatu vatu. But you'll need proof of identity for any exchange.
Banks are open between the hours of 7.30 am and 3.45 pm Monday to Friday, excluding bank holidays. Some banks also have 24-hour currency exchange ATMs. You'll be able to find these outside the following banks in Nouméa:
BNP at 111 Promenade Roger Laroque in Anse Vata
BCI at 55 Promenade Roger Laroque in Baie des Citrons
BCI at 20 Rue Anatole France
BNC in front of the Casino Johnston supermarket near Quai Jules Ferry
Admittedly, there are more standard ATMs than money changers in New Caledonia, so ATM withdrawals might be a better option if you have a travel-friendly bank card.
4. Withdrawing Pacific Francs from a Local ATM
ATMs are available at banks and even in some post offices in major destinations in New Caledonia. That includes Nouméa, Lifou, and Île des Pins. You'll find BNC and BNI brand ATMs conveniently located at the Nouméa Airport as well.
ATMs attached to banks are often only accessible during the bank's opening hours (usually 7.30 am to 3.45 pm Monday to Friday).
If you choose to carry just a small amount of cash with you to New Caledonia, with the intention of withdrawing more cash as you need it, be aware of any potential ]fees charged by your bank.
Overseas ATM withdrawal charges and currency conversion fees from your bank can really add up if you make too many transactions. Some ATMs may also have a weekly withdrawal limit.
If you have a bank card from ING, Citibank, Revolut, or TransferWise, you may be able to avoid these charges – more on this below.
Important note: Your bank needs to be notified of any travel plans – that is unless you want to be caught out overseas! If your bank detects a transaction in New Caledonia without being aware of your South Pacific getaway, they could freeze your card.
A Note on Prepaid Travel Cards
While prepaid travel money cards can be convenient for certain destinations, they don't hold much value if you're travelling to New Caledonia. Currently, no Australian travel money card supports Pacific Francs. Instead, we recommend investing in a travel-friendly debit or credit card.
Learn more: The Best Travel Prepaid Cards to Use Overseas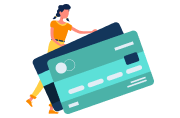 5. Paying with Your Australian Debit Card
A debit card is a convenient bit of plastic to carry with you on holiday. Not only is it lightweight and discreet, but it can be used for ATM withdrawals and payments.
… At least in theory.
Don't expect to be able to use your debit card everywhere in New Caledonia. Outside Greater Nouméa, very few businesses will accept debit cards.
Even where you can pay by card, you could end up paying a lot in fees and charges. There are the foreign ATM withdrawal fees we've talked about, as well as currency conversions for every over-the-counter purchase.
It all depends on which bank card you use. ING, Citibank, Revolut, and TransferWise all have travel-friendly bank cards that waive some of these charges.
Learn more: The Best Travel Debit Cards to Use Overseas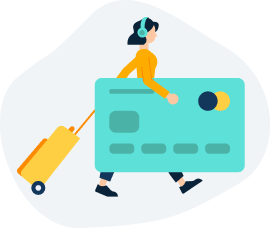 6. Paying with a Credit Card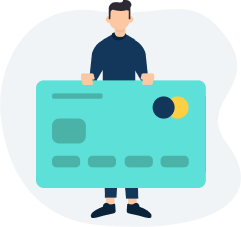 Credit cards come with a range of features designed to entice travellers to sign up. You'll likely enjoy fraud prevention, frequent flyer programs, and even free travel insurance.
So what's not to love?
In reality, credit cards don't automatically have great value for overseas payments. Not only do you often have to pay a surcharge for card payments, but you'll also struggle to pay by card beyond Nouméa – especially if you're carrying an AMEX card (importantly, ATMs in New Caledonia do not accept American Express).
Credit cards might be useful for hotel payments. But if you're staying in a gîte (holiday home), guest house, or tribal accommodation, the business owner probably won't accept them.
Learn more: The Best Travel Credit Cards to Use Overseas
It's also important to know just how your credit card company might impose further fees, including:
International transaction fees
High exchange rate margins
ATM fees
Potential 'cash advance fees' if you use an ATM
Not all credit cards are created equal. In fact, some credit card companies have designed cards specifically for frequent travellers. Bankwest Platinum and 28 Degrees cards both waive some travel fees.
A Note on Travellers Cheques
You'd be hard-pressed to find a bank in New Caledonia that will accept travellers cheques. Given the hassle of buying and changing cheques, we recommend skipping right over them and opting for one of the top 6 money options we've already listed.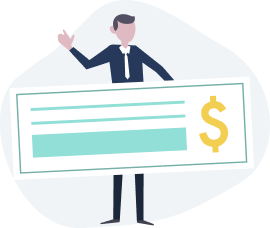 How Much Do I Need for New Caledonia?
We recommend saving up to have enough for 5000-9000 CFP per person per day just for spending money (food, drinks, transport, and activities).
Of course, how much you need for New Caledonia all depends on how you like to travel. Factors such as your holiday duration, time of travel, and travel style will all impact your daily budget.
To help you budget, here are some of the average expenses you might encounter in your day:

14,000 CFP per night
A standard hotel room

1000-3500 CFP
A meal at a restaurant



350-500 CFP
A cup of coffee
So What's the Best Way to Take Spending Money to New Caledonia?
We've listed six of the best ways to get spending money for New Caledonia, each with their own pros and cons.
Looking for the best value? Our recommendation is to carry a combination of local cash and at least one card for backup. This will give you added security and the flexibility you need for a stress-free trip.