Thanks to the proliferation of a single currency (the euro is the official currency of 19 European nations) and the global rise in plastic payments and ATMs, it's easier than ever to carry cash across Europe.
You no longer have to worry (for the most part) about exchanging money as you cross every border. Nor do you need to load yourself up with travellers cheques before you go.
But with many more money options out there - credit cards, debit cards, travel money cards, or cold, hard cash - it can also be harder than ever to figure out what exactly is the best way to take money overseas.
The best way to take money to Europe is to combine some of the 6 options we've listed below:

Avoid Nasty ATM Fees
Get some cash in a flash.
With S Money, you know you'll always get the best rate.
The Best Debit Card to Use in Europe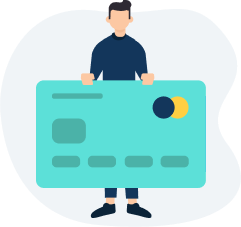 In Australia, we tend to use debit cards to pay for all our day-to-day expenses. In Europe, while debit cards are still common, cash is still more popular for smaller items.
Debit cards are most handy when you use them for withdrawing cash on the go. Thankfully, there are plenty of ATMs across Europe.
One of the best travel money cards for Europe is the Wise Travel Card, which doesn't have purchase, load, or reload fees and offers the same exchange rates as those you see on Google or XE.com.
For most other debit cards, these fees can be quite hefty and will add up quickly on a sojourn through Europe.
Buying Prepaid Travel Money Cards
The biggest advantage of using a prepaid travel money card in Europe is the ability to load up several currencies onto the one piece of plastic.
This enables you to lock in favourable exchange rates and avoid currency conversion fees on foreign transactions wherever you go. Some cards, such as the Qantas Travel Money and the Velocity Global Wallet, even help you accrue points for every reload or purchase to redeem on travel at a future date.
But what you save in foreign transaction fees you make up for with other charges. In many cases, you have to pay for the card itself, then pay a little extra for the initial load. Many cards charge a reload fee and extra fees for inactivity.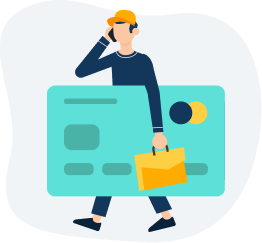 The Best Credit Card for Travelling in Europe
Credit cards are great for security, as it's far easier to dispute foreign charges since the money doesn't leave your account automatically.
Not only that, credit cards make the perfect emergency option to pay for last-minute or unexpected big-ticket items.
And finally, with the right card you can get complimentary travel insurance and even earn points on every purchase to put towards future travel.
Mastercard and Visa are more commonly accepted across the European continent than American Express or Diners Club.
Just be sure to have a credit card equipped with a chip and four-digit PIN. And notify your bank of any travel plans before you head to Europe so they don't automatically assume your card's been stolen.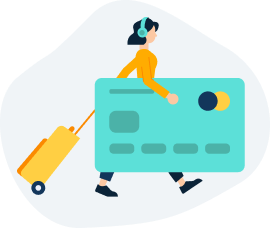 But there are some fairly big pitfalls to using credit cards – and it's important to be aware of them if you'd rather avoid the shock when you review your bill on your return home.
Let's start with the fact that you could face high foreign transaction or currency conversion fees of about 2-3%. Not only that, you're looking at pretty big charges if you withdraw cash from an international ATM – big enough, at least, that we've devoted an entire section to it below.
So what's the best credit card from Australia to take to Europe? If you still like the security of a credit card, take a look at the Latitude 28 Degrees Global Platinum credit card, which waives the annual fee and foreign transaction fees.
Learn more: The Best Travel Credit Cards to Use Overseas
A Note on Dynamic Currency Conversion (DCC)
Dynamic currency conversion (DCC) is growing in popularity. You'll know you've come across DCC when a vendor asks you whether you'd prefer to be charged in Australian dollars or the foreign currency.
While it sounds like a sweet deal, don't be caught out! DCC allows vendors to pick their own exchange rates and we can pretty much guarantee that they will be far worse than your bank rates. Choose the local currency every time.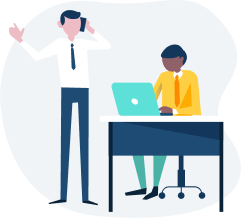 Buying European Currencies in Australia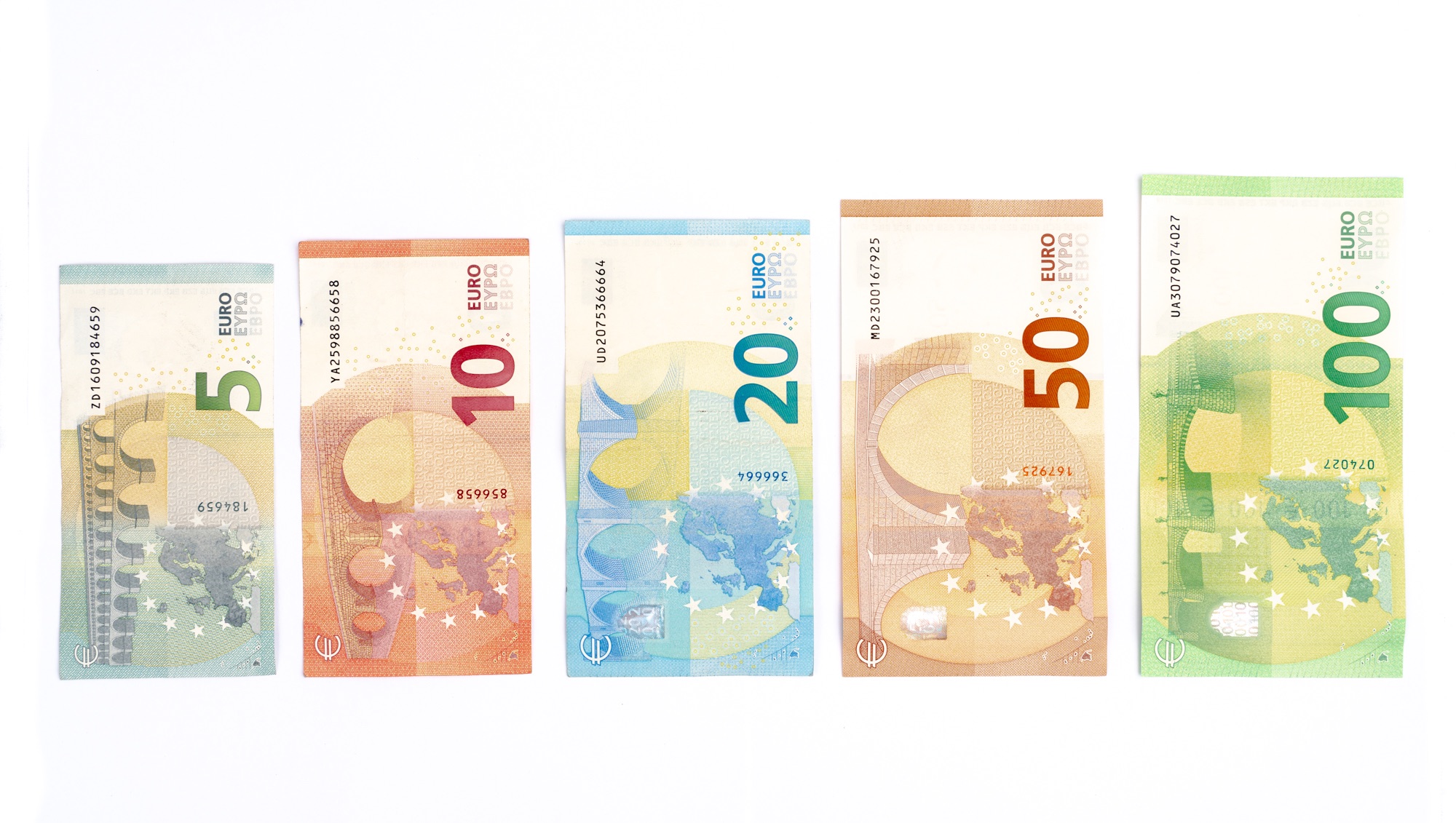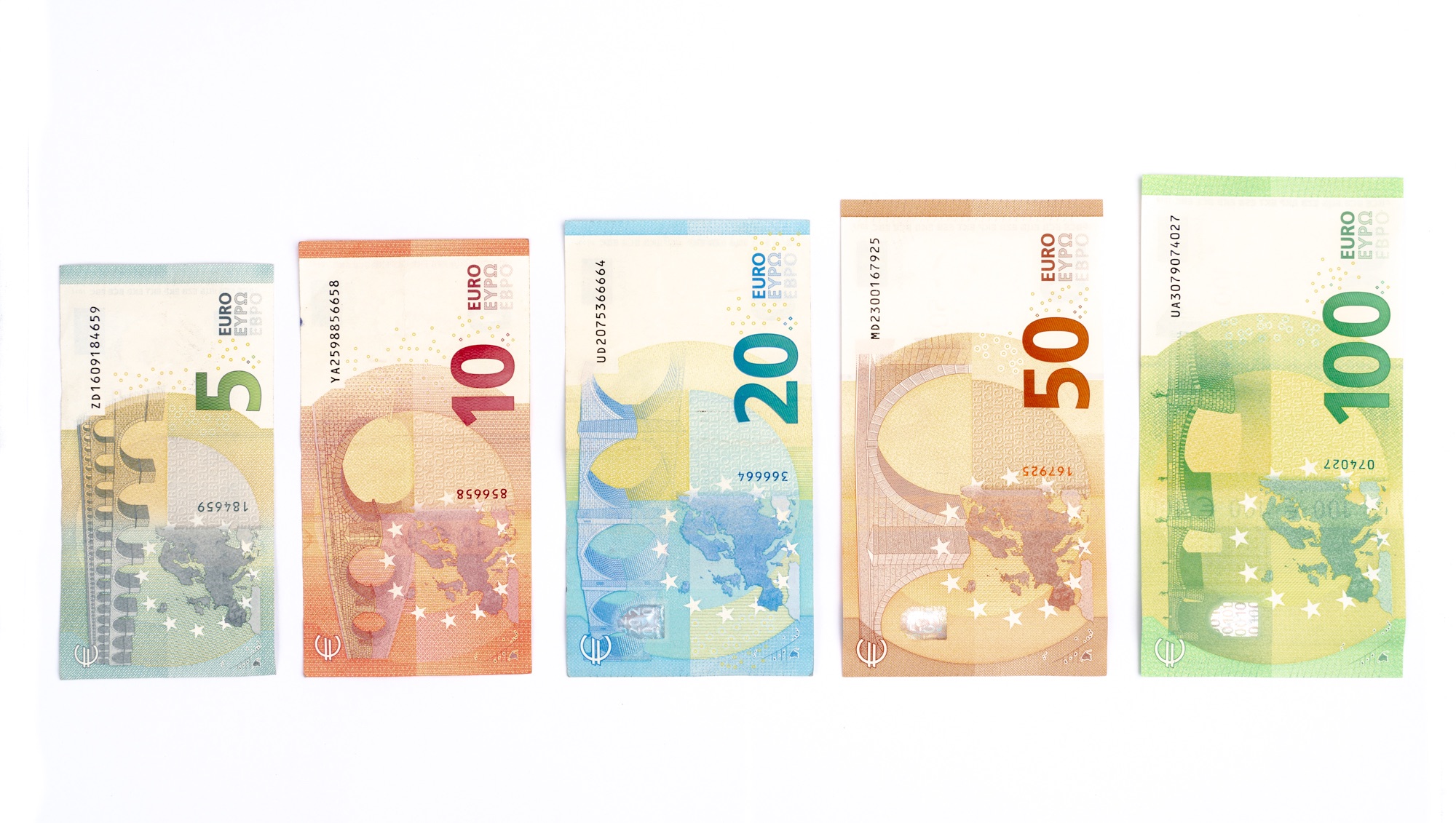 Many European countries from Germany to Turkey have stronger cash-based societies than we do in Australia. You might even struggle to pay with card in some restaurants, cafes, transportation services, and other small businesses.
The truth is, you can't go wrong with cash.
And you'll get some extra comfort and security heading to a country with the local currency already in your wallet.
But what's the best way to get Euros and other European currencies while still in Australia?
You could visit a currency exchange store to order foreign cash. Try to visit before you head to the airport; Australian airport money changers offer notoriously poor rates and high charges.
Instead, visit a money changer in an inner-city location, preferably in the CBD itself. Suburban outlets don't have as much competition so they tend to provide worse rates.
A more convenient method for busy people is to simply order your currency online and have it delivered to your door or made available for pickup nearby.
Another convenient method is to order your currency online to be delivered or made available for pickup. S Money provides the real mid-market exchange rate represented on Google or xe.com and can also provide next-day delivery.
Sign up to our Rate Tracker to get free updates on the AUD to EUR exchange rate sent directly to your email inbox.
Taking Australian Dollars to Exchange in Europe
Depending on where you go in Europe, you might find it hard (or nearly impossible) to get all the currencies lined up for every country you visit before you go.
In this case, you might feel more comfortable carrying cash with you to exchange on arrival in each country.
Pretty much every major airport and international train station has a currency exchange booth where you can exchange a redundant currency (either AUD or currency from the last country you visited) into the local currency.
Just be warned, you'll pay for the convenience with high commissions and poor exchange rates.
If you can, it's better to wait until you can exchange your currency at a bureau de change or local bank in the main city centre itself.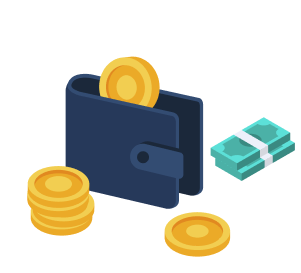 Withdrawing Euros and Other Currencies from Local ATMs
By far one of the easiest ways to secure cash in Europe is to simply withdraw the right currency from ATMs during your travels.
ATM withdrawals are often a hassle-free way to get cash. ATMs are everywhere across Europe, especially in the busiest hubs and almost all machines have English language options.
But you will be looking at a currency conversion fee (often between 1% and 3%) as well as an international ATM withdrawal charge (and sometimes also an added fee from the local independent ATM providers).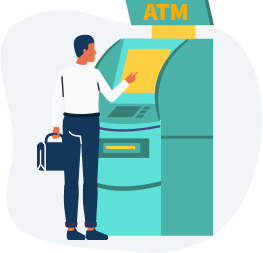 On top of these, your credit card often interprets withdrawals as a cash advance and will charge you a hefty fee for that, while also adding interest as soon as the transaction is made.
Keep your credit card for emergencies and big purchases; your debit card is best reserved for ATM withdrawals.
Those who hold debit bank cards from Westpac (including St George, Bank of Melbourne, and BankSA) can use Deutsche Bank (in Germany), BNP Paribas (in France), and Barclays (UK) ATMs without being charged transaction fees, as part of the Global ATM Alliance.
A Note on Travellers Cheques
Travellers cheques used to be a fantastic idea for travellers to Europe, especially in the days before the Euro. Today, with the Euro and the rise of plastic payments, travellers cheques have lost their shine. They're costly to buy and it's nearly impossible to find places to cash them so it's better to avoid them altogether.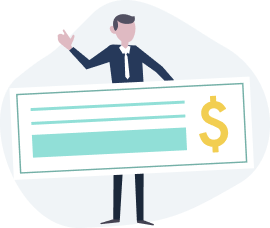 How Much Cash Can I Actually Bring into Europe?
If you're entering the European Union, you need to declare any cash amount of €10,000 or more. This cash can be in the form of banknotes and coins, travellers cheques, promissory notes, cheques, and money orders.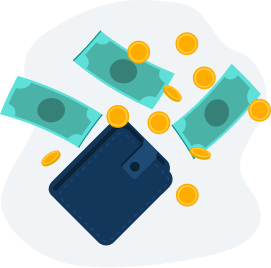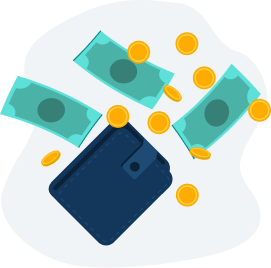 So What's the Best Way to Take Spending Money to Europe?
This is a little more complicated, considering your journey through Europe might require more than one currency.
The best way to carry spending money throughout the continent depends entirely on your own needs and preferences.
We always recommend combining several of the options we've listed above. If you're security-conscious, you might prefer to carry multiple cards (such as a debit card for withdrawals as well as a credit card for larger purchases), along with some cash for incidentals.
Learn more: How Much Spending Money to Take to Europe for 1, 2 or 4 Weeks
Popping across the Channel to the UK or heading over to Ireland while you're so near?
Learn more about the UK currency and Irish currency today.
The Latest Euro dollar news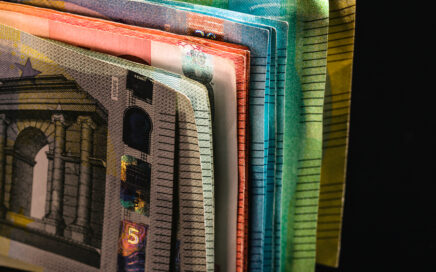 The Australian dollar is facing a mixed outlook against the Euro in 2024. The Australian dollar (AUD) has struggled against the Euro (EUR) in recent months. The EUR, which is the official currency of 19 of the 27 European Union (EU) member countries, peaked above €65.6¢ in January 2023. But it then saw a consistent decline, falling below the €60¢ barrier in the second half of the year. There are mixed forces at play which affect the value of the Euro, which covers a diverse area including the major economies of Germany, France and Italy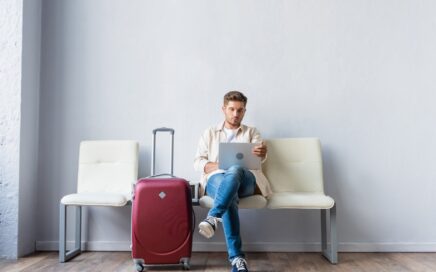 An adventure around Europe is a rite of passage among Australians. While there's plenty to look forward to, it's also important to prepare for unplanned events. That's where getting travel insurance for Europe can help. A comprehensive policy makes sure you receive the medical treatment you need in an emergency and reimburses you for lost, stolen, or damaged personal belongings. These days, comparing international travel insurance policies can also protect you from unexpected costs or emergencies arising from COVID-19.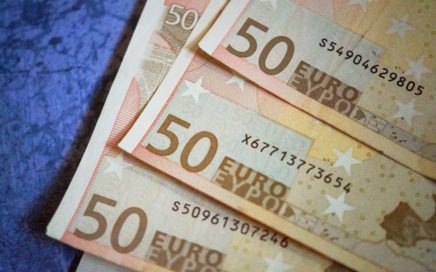 This article looks at what the banks are predicting for the AUD to EUR exchange rate over the long term in 2023. The 2024 AUD EUR Forecasts are out now With most of 2023 out of the way, attention turns to 2024. Now that most economists have released their predictions for the AUD EUR exchange rate, head here to find out the most up to date forecasts: