With a trip to the United Kingdom looming, you'll be stuck into the planning mode as the excitement (and stress!) builds.
There's so much to think about that figuring out how to take your money to the UK from Australia is just another task to add to the list. So we're here to break it down for you.
From cold hard cash to travel cards or the bank cards you already own, what's the best option? We've created a list of the best ways to carry money to the UK from Australia, including:
1. Buying Pound Sterling in Australia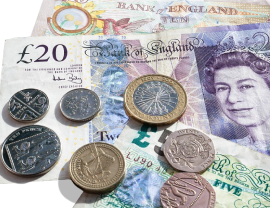 It's always handy having cash available to pay for smaller items like taxi rides and market purchases. Even better to have a few quid on you as soon as you step off the plane.
You have several options when it comes to buying British pounds in Australia. The first is to buy cash from a currency exchange office. Not currency exchange offices in the airport – they're known for their atrocious rates and charges.
Money changers in inner-city locations tend to provide more competitive rates than their counterparts at the airport or even in the suburbs. You can also exchange currency at Australian banks but you'll pay roughly 2.5% above the day's market exchange rates.
Another convenient method is to order your currency online to be delivered or made available for pickup. S Money provides the real mid-market exchange rate represented on Google or xe.com and can also provide next-day delivery.
Sign up to our Rate Tracker to get free updates on the AUD to GBP exchange rate sent directly to your email inbox.
It's also worth noting that a small but growing number of establishments in the UK only accept card payments and refuse cash.
2. Taking Australian Dollars to Exchange in the UK
Taking Aussie dollars with you to exchange on arrival in the UK is a handy idea if you're short on time before you leave.
Just try to avoid changing your currency at the airport. Exchange offices in British airports have notoriously poor rates. With plenty of options in London, you should be able to find competitive rates, especially if you shop around.
There are several well-respected currency exchange offices in and around Leicester Square and Buckingham Palace Road.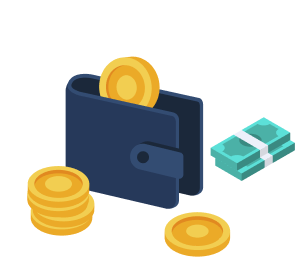 Using a Currency Converter
The British pound fluctuates according to a range of global political and economic factors, including recent political events, the British economy, and supply and demand of the currency globally.
To get the best exchange rate for the Australian dollar to British pound, use the foreign currency converter below. This will also tell you how much it would cost you if you bought your pounds with S Money today.
3. Buying Prepaid Travel Money Cards
There are a few benefits to having a prepaid travel card. Not only do you lock in the exchange rate when converting GBP to AUD but you also avoid currency conversion fees on foreign payments using the card. And you usually get a backup card.
With some cards, such as the Qantas Travel Money and the Velocity Global Wallet, you can receive travel points every time you load or make a purchase on the card.
These advantages aside, it's important to note that using a travel money card may involve initial load and reload fees, along with purchase and inactivity charges.
One of the best travel cards for the UK for Australians is Revolut, which waives purchase, load, and reload fees. It doesn't have a minimum balance requirement and the exchange rates are the same as those you see on xe.com or Google.
Learn more: The Best Travel Prepaid Cards to Use Overseas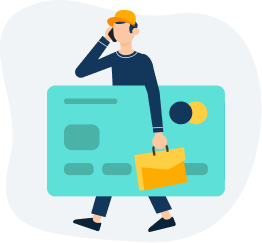 4. Paying with Your Australian Debit Card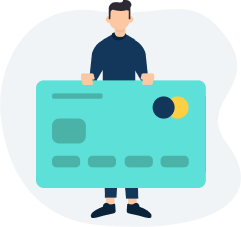 Just about every Australian has a debit card, making it a viable travel money solution, although they come with their pros and cons.
Debit cards make it easy to withdraw cash wherever you go at local ATMs, meaning you don't have to carry large wads of pounds with you and risk theft.
But you do face excessive foreign transaction fees; most banks charge for currency conversions and international ATM withdrawals. You may also be subjected to surcharges from the vendor or ATM provider.
Check your bank charges for overseas transactions.
A debit card from Citibank or ING will help you save on bank fees since you avoid foreign ATM withdrawal and currency conversion fees.
Learn more: The Best Travel Debit Cards to Use Overseas
5. Using an Australian Credit Card in the UK
What's not to love about a credit card? You can pay for all your large and unexpected purchases in the UK without having any funds loaded on the card (let's be honest, try as we might, unexpected purchases often crop up).
Credit card acceptance is fairly wide in the UK, especially with brands like Visa and Mastercard. American Express and Diners Club are accepted in larger destinations but you may have trouble using them with smaller businesses – just as you would in Australia.
Credit cards are great for emergencies and have some of the best anti-fraud measures. Plus they often come with complimentary travel insurance (some even have free airport lounge access!).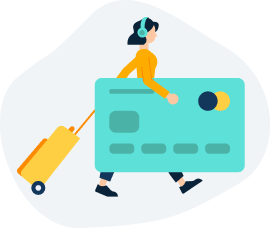 Finally, if you get the right card, you can also earn travel points to help fund future adventures.
So what's the catch? There are some hefty fees you should be aware of if you plan to use your credit card overseas.
To start, most credit cards feature a conversion fee of about 2-3% when you buy in British pounds. Expect to pay exorbitant international ATM cash withdrawal fees too – but we'll get into more detail on that below.
If you still like the security a credit card provides, try the 28 Degrees credit card, which has several travel-friendly features.
Learn more: The Best Travel Credit Cards to Use Overseas
A Note on Dynamic Currency Conversion (DCC)
In the UK, a vendor might ask if you'd prefer to be charged in Australian dollars or British pounds when you're paying with a card.
This system – called dynamic currency conversion (DCC) is a bit of a scam and best avoided. The foreign currency conversion rate is set by the retailer and is typically far worse than what your home bank would charge.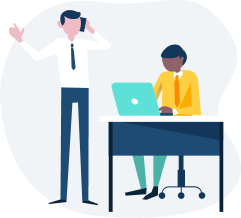 6. Withdrawing Pounds from a British ATM
One of the easiest ways to access cash in the UK is to withdraw money from an ATM using one of the cards we've listed above. You can pick up local currency as soon as you arrive or once you get into town – ATMs are almost ubiquitous across the British Isles.
But as with the other options, there are still some things to keep in mind. Some bank debit cards charge fees for international ATM withdrawals as well as currency conversion fees. Credit cards may charge for these two fees as well as a further cash advance fee AND interest payments.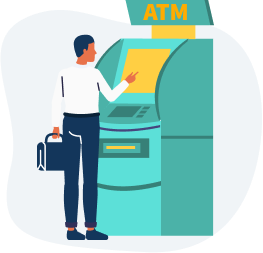 Owners of debit cards from Westpac, St George, Bank of Melbourne, and BankSA can avoid the $5 international ATM fees by using Barclays Bank ATMs as part of the Global ATM Alliance.
You'll also have to be careful to avoid machine charges from the ATM provider. You're looking at about £1.50 or a percentage of your transaction to withdraw from independent ATMs in places like small convenience stores or motorway rest stops.
To avoid these fees, make sure you use ATMs owned by big banks, building societies, or leading shops, such as Harrods or Marks & Spencers.
Learn more: The Best Travel Cards to Use in the UK
A Note on Travellers Cheques
Once a golden ticket in terms of travel money, the travellers cheque has become more hassle than it's worth. They're usually costly to buy and exchange, and it's not easy nowadays to find a place to cash them.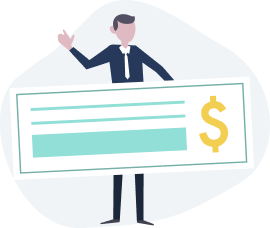 How Much Cash Should I Bring to London?
If you choose to exchange AUD for pounds before heading to the UK, you might want to get a good estimate of just how much to exchange.
It's not easy to figure out your travel expenses, especially for more expensive cities like London.
But you can at least use the average costs below to get an estimate of how much spending money you'll need for the UK:

£60+
A double room in a typical hotel



£2.40
A single Tube journey with an Oyster card

£10
Entry to castles and similar attractions
Prices are quoted in GBP as of March 2019 and are a guide only.
Find out the latest mid-market foreign exchange rate you see on Google or XE.com (and what you'll get with us) with our S Money Currency Converter.
How Much Cash Can I Actually Bring to the UK?
While there's no actual limit to how much cash you bring into the UK, you will have to declare if you're arriving from a non-European Union country and you're carrying over €10,000 or the equivalent in another currency (yes, euros not pounds).
The €10,000 can be in the form of notes and coins, bankers' drafts, or any kind of cheque. You should make a declaration up to 72 hours before arriving in the UK.
If you're coming from an EU country, you won't need to declare any sums.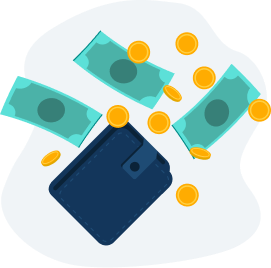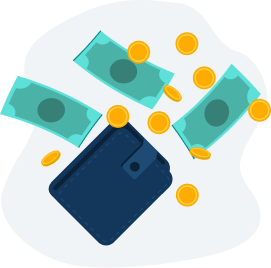 So What's the Best Way to Take Spending Money to the UK?
The best way to take money into the UK depends on the amount you intend to spend while there.
Take into account your own needs, but then find and combine several of the options we've listed above. For example, you might want to arrange online delivery of British pounds to your door in Australia so you have some cash on hand on arrival in the UK and then carry a debit card as a backup to withdraw currency while travelling.
Combining a few of the best travel money methods means you have greater security and flexibility while on the road, so you can relax and just enjoy the journey.
Popping across the Channel to France or heading over to Ireland while you're so near?
Learn more about the French currency and Irish currency today.
The Latest British Pound news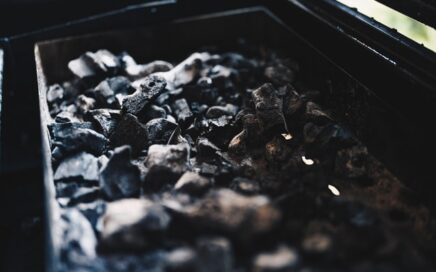 There are many different influences over the local currency, increasing commodity prices appear to be the key driver of the recent rise of the Australian dollar. Prices of commodities like oil, wheat and nickel have soared recently on the back of the war in Europe. This has increased the demand for 'commodity' currencies like the Aussie dollar, helping it move higher against most major currencies including the US dollar, Euro and British pound. According to the Reserve Bank Australia There has been a close relationship between the terms of trade and the value of the Australian dollar over […]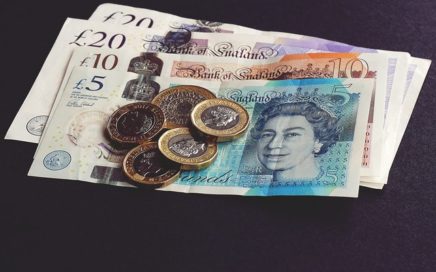 This article looks at what the banks are predicting for the AUD to GBP exchange rate over the long term in 2022.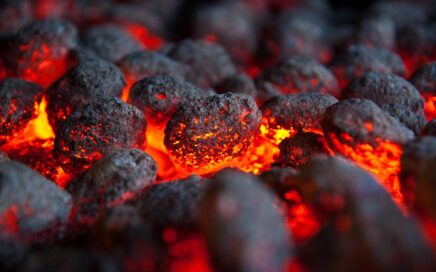 In the past 12 months, the Australian dollar has been sent lower against US dollar, New Zealand dollar and the British pound. The exchange rate is also slightly down against the Japanese yen and Euro. It's largely because of two large influences over the Australia dollar – interest rates and commodity prices. The strength or weakness of the Australian dollar exchange rate is also impacted by the value of the other currency. For example, if the US dollar gets stronger in its own right, then all other things being equal, the Australian dollar will weaken and the AUD to […]