AUD GBP Forecasts for 2024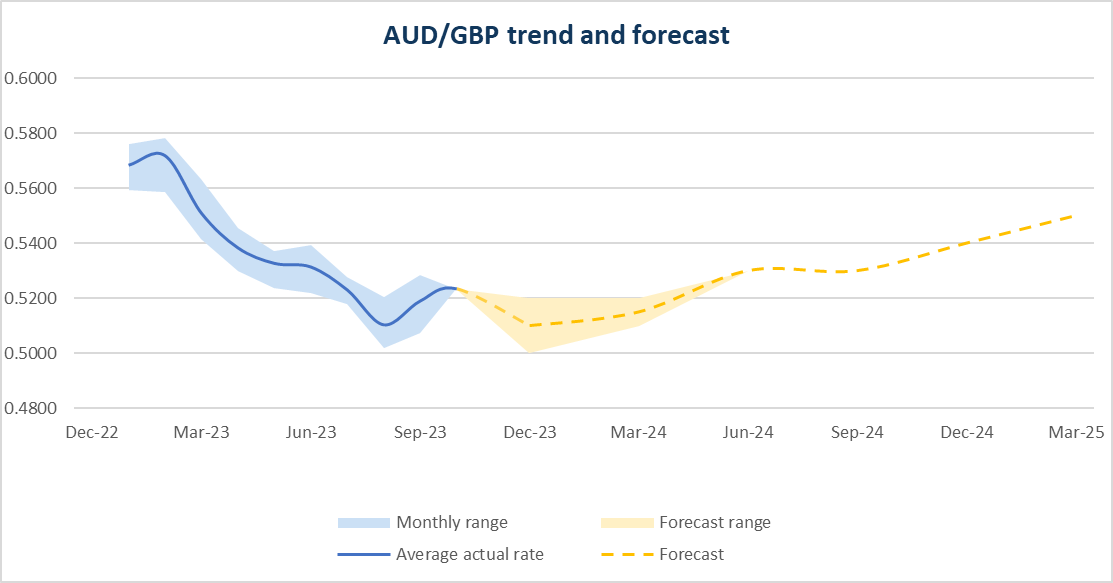 The Australian dollar (AUD) has been on a wild ride against the British Pound (GBP) in 2023 but 2024 may spell a different story.
The Australian dollar (AUD) weakened considerably against the British Pound (GBP) in 2023 but it could strengthen slightly in 2024.
The AUD peaked at almost 58p in February 2023, before sinking to almost 50p in August as multiple economic factors weighed down sentiment.
The relative weakness in the Australian dollar has made the cost of travel more expensive for many Australians, with the United Kingdom our fourth most popular international destination, according to ABS data.
Why has the AUD been weak against the GBP?
Interest rates are a key driver of exchange rates and explain much of the AUD's weakness against the GBP in 2023.
The Bank of England (BoE) began raising rates well before the Reserve Bank of Australia (RBA) and at a faster rate as the UK struggled more than many other developed nations to control rising inflation.
But after 14 consecutive rate rises, the BoE held interest rates at 5.25 per cent in September 2023, although the decision was split.
The BoE's official interest rate remains well above the RBA's 4.1 per cent level at October 2023. This interest rate differential makes GBP a more attractive currency to hold for investors, which has weakened the AUD.
The US economy has also been struggling, with GDP growth of just 0.2 per cent in the second quarter. Year-on-year growth was just 0.6 per cent, according to the Office for National Statistics.
Australia also has its own economic challenges but the economy is expected to grow faster than the UK, which is a positive driver of the AUD.
These mixed forces have generally weakened the AUD against the GBP in 2023.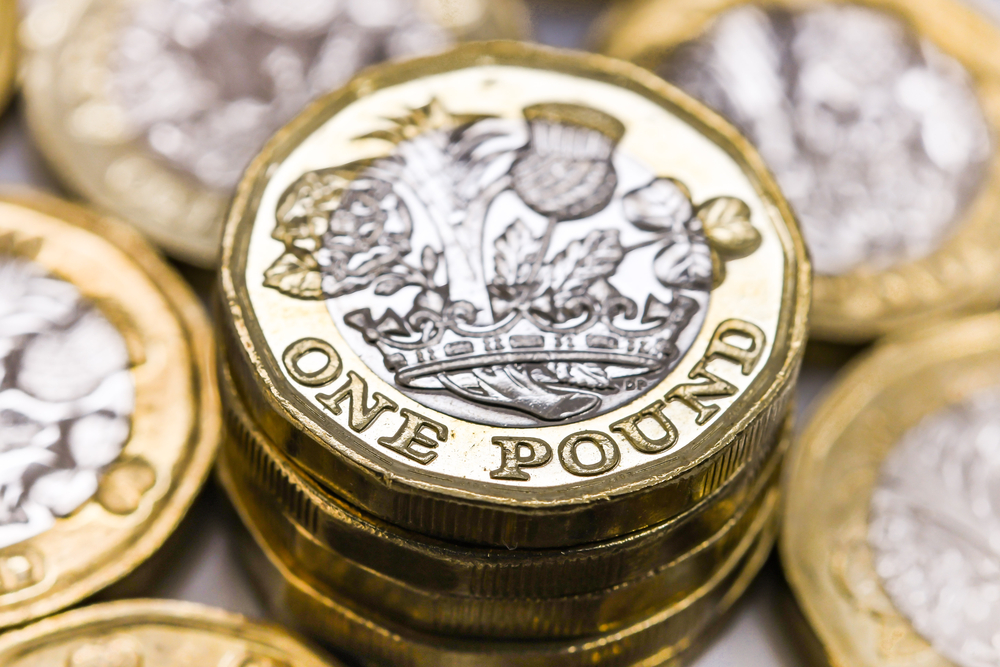 Will the GBP get stronger against the AUD?
Analysts expect the AUD to appreciate slightly against the GBP in 2024.
Investment bank Goldman Sachs expects a stronger AUD relative to the GBP, trading at around the 53p level in 2024 and in 2025.
However, NAB and Westpac expect the AUD appreciate to appreciate even more.
NAB has forecast the AUD against the GBP to gradually strengthen through 2024, ending the year at 54p and continue climbing into 2025.
Westpac predicts the AUD to open 2024 at around 52p and end the year slightly stronger at 54p. It will then reach 55p in 2025.
Currencies don't rise or fall in such a straight line. They can be particularly volatile over the short-term. For example, an unexpected shift in interest rates can quickly move currencies by a few percentage points.
While there are positive signs that inflation is falling in most developed countries, central banks can quickly change direction and increase rates in response to inflation or other economic data.