AUD JPY Forecasts for 2024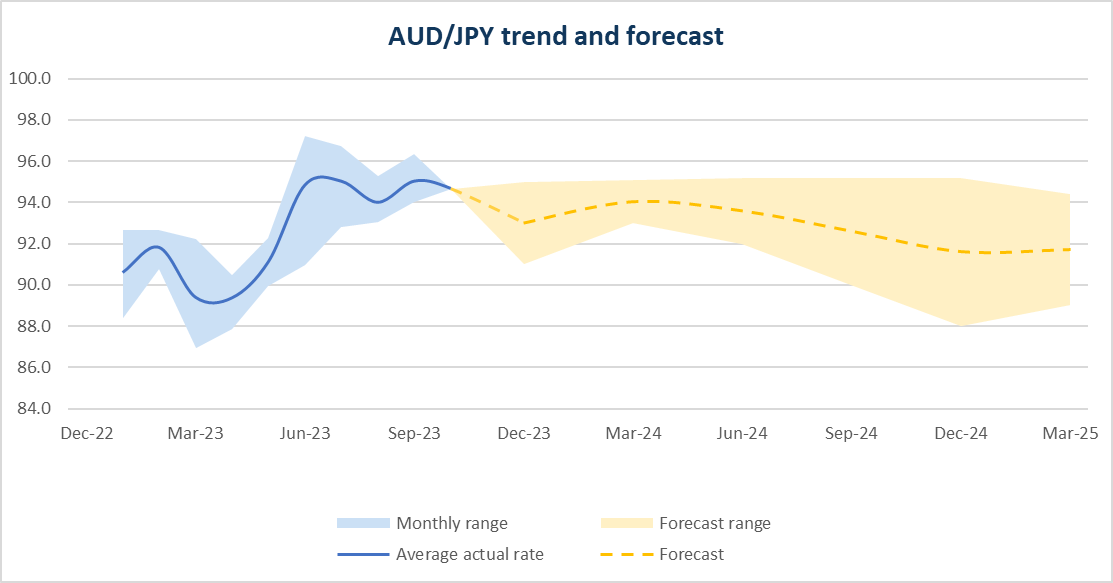 The Australian dollar (AUD) could be set to weaken against Japan's Yen (JP¥) in 2024 if its central bank starts to unwind the country's ultra-loose monetary policy settings.
The Australian dollar (AUD) has traded around decade highs against Japan's Yen (JP¥) in 2023 although the situation may be set to change as its economy begins to stir, according to analysts.
The potential turnaround follows a strong year for the AUD against the JP¥, peaking at almost JP¥97.5 in June 2023 before falling to JP¥92.76 in August.
Japan's strong currency also helped underpin surging inbound tourism after it re-opened in October 2022 following a two-and-a-half year closure thanks to COVID-19.
But the future direction of its currency largely depends on the actions of its central bank – the Bank of Japan (BOJ) – which is under increasing pressure to change its approach.
Why the AUD has performed strongly against the Yen
The Ukraine war has pushed up energy prices and hurt the economy of Japan, which imports all its fossil fuel energy. Japan's terms of trade have also collapsed, which has weakened its currency in recent times, according to ING.
However, there are also longer-term structural issues at play.
Japan's economy has stagnated for decades, which prompted the Bank of Japan (BOJ) to roll out extreme monetary policy settings, including forcing the country's official interest rate into negative territory in January 2016.
This has prompted investors to shift their capital to other developed countries offering higher interest rates, weakening the JP¥. The situation has been made worse recently as countries around the world have hiked rates to counter rising inflation.
For example, the US Federal Reserve raised its rates 11 times to 5.25-5.50 per cent, while the Reserve Bank of Australia raised rates 12 times to 4.1 per cent by October 2023.
However, the BOJ maintained its rates in negative territory at -0.1 per cent as part of a 25-year battle against deflation underpinned by its rapidly ageing population, a sluggish economy, and high levels of public debt.
There are finally signs that inflation may be returning.
Japan's core inflation averaged 3.1 per cent in 2023, well above the BOJ's 2 per cent target, according to the OECD. Wages are increasing and firms are raising their prices. Taxi fares in Tokyo were increased in late-2022 for the first time in about 15 years.
The BOJ is still maintaining its approach, but there are growing expectations that it may begin phasing out its massive stimulus program in 2024. This would likely strengthen the JP¥ against other currencies, such as the AUD.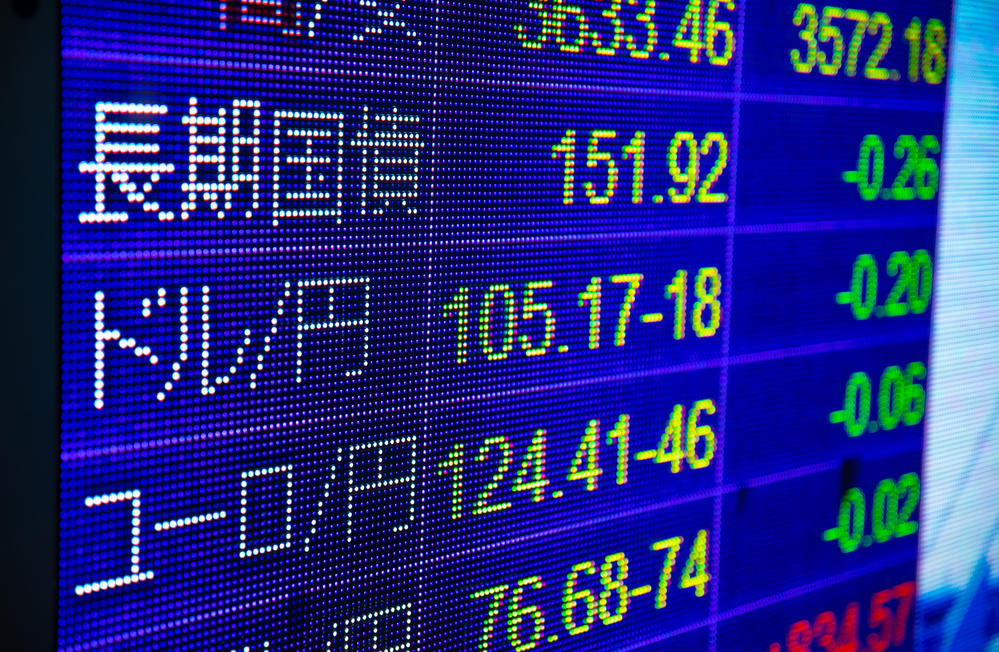 Will the Yen go up or down in 2024?
Analysts have expected the BOJ to start unwinding its stimulative economic policies for years – expectations that have not been met. The situation could change if Japan's economy continues to grow and inflation remains above the BOJ's target.
Barclays has forecast Japan's interest rates to finally shift back into the positive in 2024, averaging 0.3 per cent over the year. This could strengthen the JP¥ against currencies such as the AUD.
NAB has forecast the AUD to weaken to JP¥91 by the end of 2023 and to reach JP¥88 by the end of 2024. It will then weaken further into 2025.
However, Westpac expects the AUD to hold around JP¥95 over 2024.
Travellers and investors should be wary given BOJ Governor Kazuo Ueda has emphasised a patient approach to unwinding its accommodative monetary policy. It could take some time before the structural issues that have weakened the JP¥ against other currencies start to shift.