AUD USD Forecasts for 2024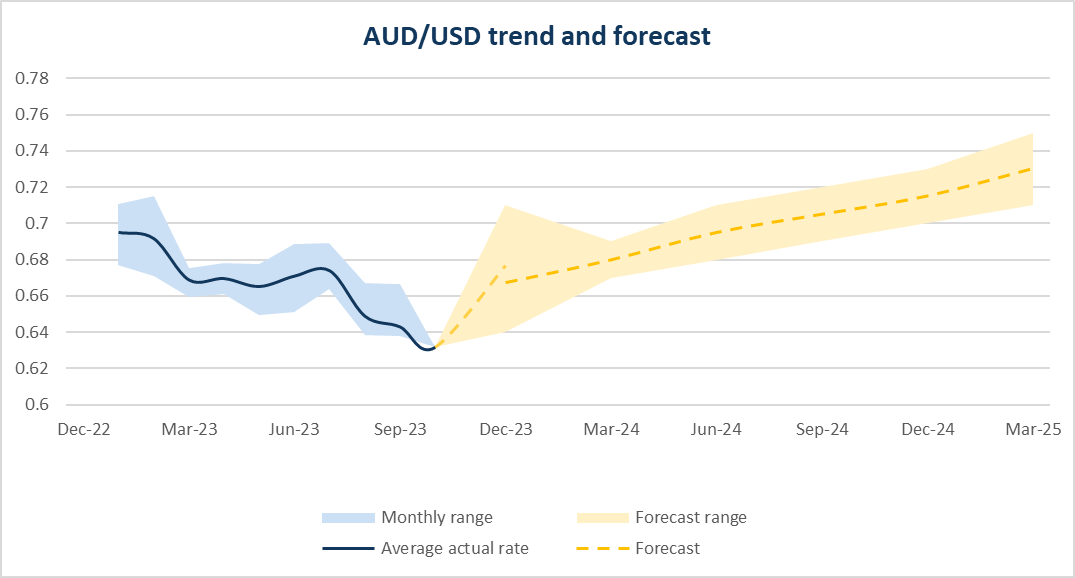 The value of the Australian dollar (AUD) against the US Dollar (USD) could be about to lift in 2024 after a prolonged bout of weakness.
The Australian dollar (AUD) lost almost 6 per cent against the US dollar (USD) over the first nine months of 2023 thanks to rising US interest rates and China's economic slowdown. But analysts are predicting a slow rebound in 2024, albeit with some short-term weakness along the way.
It has been a difficult period for the AUD, which momentarily peaked above US71¢ in early-February 2023 before falling to around US62¢ in October – its lowest point in a year.
Its weakness has been an added burden for Australian travellers. The US remained the third most popular destination for Australians taking short holidays with 609,000 trips in 2022-23, according to ABS data.
However, the US is the only country in the top five most popular destinations where travel volumes are now lower than a decade ago when the AUD reached record highs thanks to Australia's commodities boom.
Will the AUD get stronger against USD?
Despite the AUD's challenges in 2023, major banks and analysts are expecting a modest uplift in 2024.
ING is expecting some potential short-term weakness in the AUD before it strengthens steadily over the next 12 months. It says China's economic weakness is already priced into the AUD, which will receive a boost in 2024 when the US Fed is expected to begin easing interest rates.
"AUD/USD is undervalued both in the short- and medium-term, and while USD could stay resilient for a bit longer, the end of Fed tightening should see AUD outperform in the coming quarters,"
according to ING, which is predicting the AUD to recover to US72¢ by September 2024.
Westpac predicts a stronger China economy and US rate cuts as the US Fed achieves its inflation target by mid-2024, which will lead to a stronger AUD.
However, it recently lowered its forecasts slightly, predicting US66¢ by the end of 2023 (down from US68¢ previously) and US70¢ by the end of 2024 (down from US74¢ previously).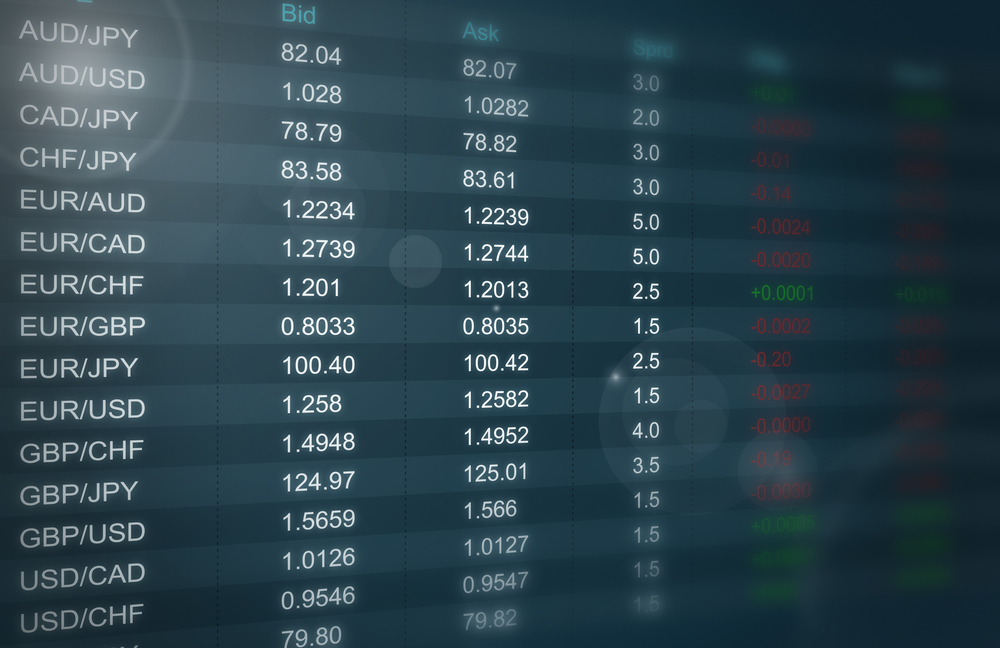 NAB has similar predictions, expecting the AUD to end 2023 at US66¢, before continuing to climb to US73¢ by the end of 2024. That represents a small cut from NAB's May forecast when it was expecting US74¢ by the end of this 2023.
CBA is also expecting the AUD to end 2023 at about its current level of US64¢ before slowly strengthening over 2024. CBA expects it to reach about US72¢ by September 2024.
Research house BMI expects the AUD to be driven higher next year by Australia's resilient economy, a current account that remains in surplus, and a narrowing interest rate differential with the US. It expects the AUD to end 2023 at US72¢ - well above the Bloomberg consensus forecast of US65¢ – and by the end of 2024 reach US72¢.
"A stronger growth picture in Australia will bode well for investor sentiment, which should prove supportive for the currency,"
BMI said in a recent report.
However, exchange rates are particularly volatile in the short term. Forecasts for a stronger AUD against the USD could be hurt if the US Fed continues lifting rates or holds them for an extended period. An increase in financial market volatility amid a global growth slowdown could also prompt investors to safe-haven assets, such as the USD, which would weigh down the AUD.