AUD NZD Forecasts for 2024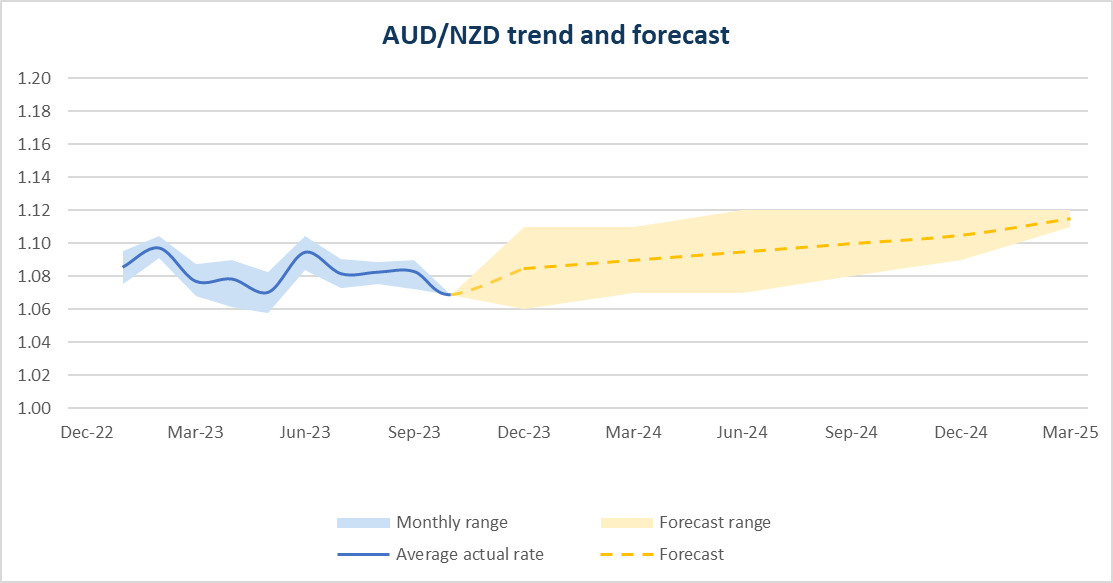 The outlook for the Australian dollar (AUD) against the New Zealand Dollar (NZD) is relatively flat in 2024.
New Zealand is a relatively small country but its currency punches above its weight. The New Zealand dollar (NZD) is traded on global exchange markets far more than the country's relative share of global GDP.
Its value is also of crucial interest to Australians, given New Zealand remains our most popular travel destination. In 2022-23, Australians made more than 1.19 million trips to the country, according to ABS data.
While the two countries have close cultural and economic links, the exchange rate can still be volatile. The AUD has mainly traded between $NZD1.06 and $NZD1.09 for most of 2023.
Will the AUD to NZD increase in 2024?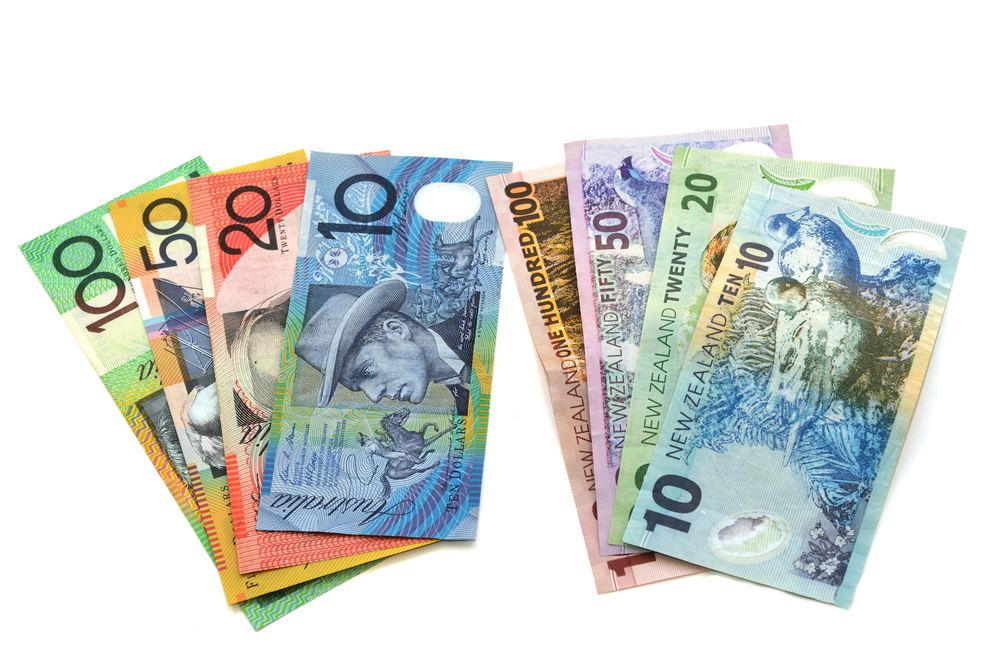 What has driven the AUD/NZD exchange rate in 2023?
Australia and New Zealand reside in similar geographic locations and have relatively similar economic drivers, with commodities a major export.
It means the AUD to NZD exchange rate isn't driven by global factors as much as the relative state of each country's economy.
Interest rates have played a strong factor with the Reserve Bank of New Zealand (RBNZ) beginning its rate hiking cycle earlier and hiking faster than the Reserve Bank of Australia (RBA).
This strengthened the value of the NZD against the AUD as global capital flowed towards New Zealand's higher interest rate environment.
However, the situation has changed recently with the RBNZ in late-2023 indicating it had likely reached the end of its rate rises at 5.5 per cent.
The RBNZ's actions have helped dampen inflation but the economy is now shrinking with a recession still possible, which would suggest rate cuts ahead.
"Markets are pricing no more hikes, and if anything, the risks are skewed to the upside for NZD,"
ING analysts recently said. "Like for AUD, NZD is embedding some China risk, and there is room for a recovery by year-end."
Meanwhile, the RBA had held rates at 4.1 per cent by October 2023, although there remains a possibility that one or two rate rises are still to come.
This means the interest rate differential between Australia and New Zealand is likely to shrink, which could increase the value of the AUD against the NZD.