AUD EUR Forecasts for 2024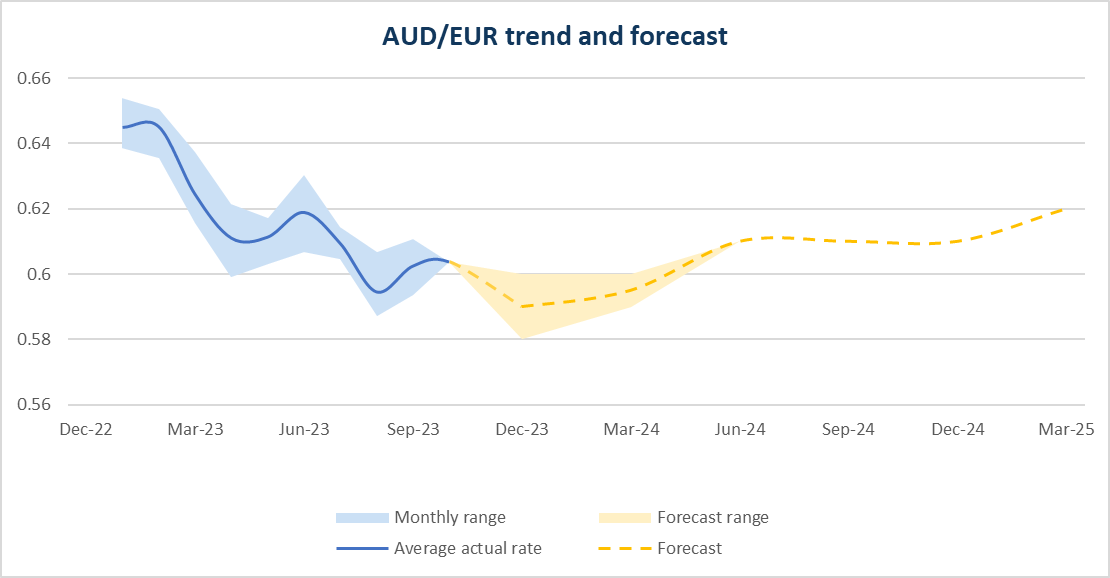 The Australian dollar is facing a mixed outlook against the Euro in 2024.
The Australian dollar (AUD) has struggled against the Euro (EUR) in recent months.
The EUR, which is the official currency of 19 of the 27 European Union (EU) member countries, peaked above €65.6¢ in January 2023.
But it then saw a consistent decline, falling below the €60¢ barrier in the second half of the year.
There are mixed forces at play which affect the value of the Euro, which covers a diverse area including the major economies of Germany, France and Italy
Is the Euro going up or down against the Australian dollar?
Many EU economies have been hurt by Russia's invasion of Ukraine, which caused a rapid spike in energy prices. Growth has slowed, placing downward pressure on the EUR, although the EU has avoided a recession.
At the same time, inflation across the EU has been running hot in the wake of the pandemic, forcing the European Central Bank (ECB) to quickly raise interest rates.
The ECB raised interest rates in September 2023 for the tenth consecutive time, bringing the deposit rate to 4.0 per cent. It suggested it may pause any future increases but maintain rates at that level for a "sufficiently long" time.
Higher interest rates tend to drive the EUR upwards, although rates have reached moderately higher levels in the US and Australia.
The Reserve Bank of Australia held interest rates at 4.1 per cent in October but may still raise rates again. If expectations grow that the ECB will cut rates before the RBA in 2024 it may place downward pressure on the EUR.
However, Australia is also facing its own economic headwinds with major trading partner China grappling with structural and property market issues while commodity prices are declining.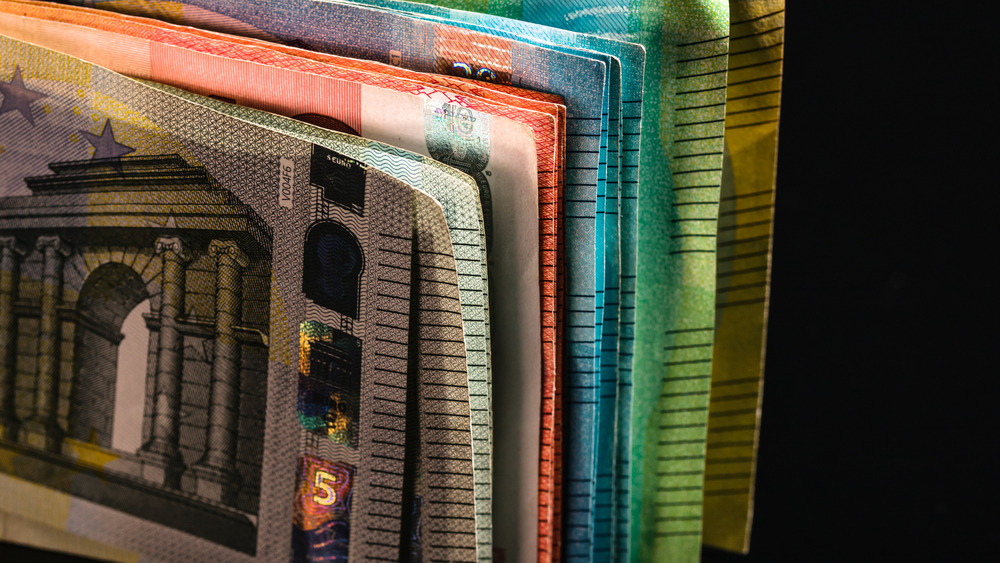 Will the Australian dollar get stronger against the Euro in 2024?
The outlook for the AUD against the euro is mixed.
NAB has forecast the value of the AUD against the EUR to decline slightly to €58¢ by the end of 2023. However, it will then strengthen slightly to €61¢ by mid-2024 and hold that level for the rest of the year.
Westpac has similar expectations, predicting the EUR to decline start 2024 at about €60¢ and then end the year at €61¢. It will then rise slightly higher again to €62c in 2025.
However, research house BMI expects the AUD against the EUR to average a stronger €67¢ in 2024.