If you're off to the United States, you're probably not just filled with excitement, but also overwhelmed by a long to-do list that entails everything from filling out your visa waiver form to booking accommodation.
One of the hardest things to figure out is the best way to convert your Aussie dollars to US dollars, and how to take that spending money to the US.
Is a prepaid travel money card a good option or would cold, hard cash be better? In this article, we list our favourite ways to carry money to the US and outline the pros and cons of each.
Wanna cut to the chase? Combine a few of the options from our top six ways to take money from Australia to the USA:

1. Buying US dollars in Australia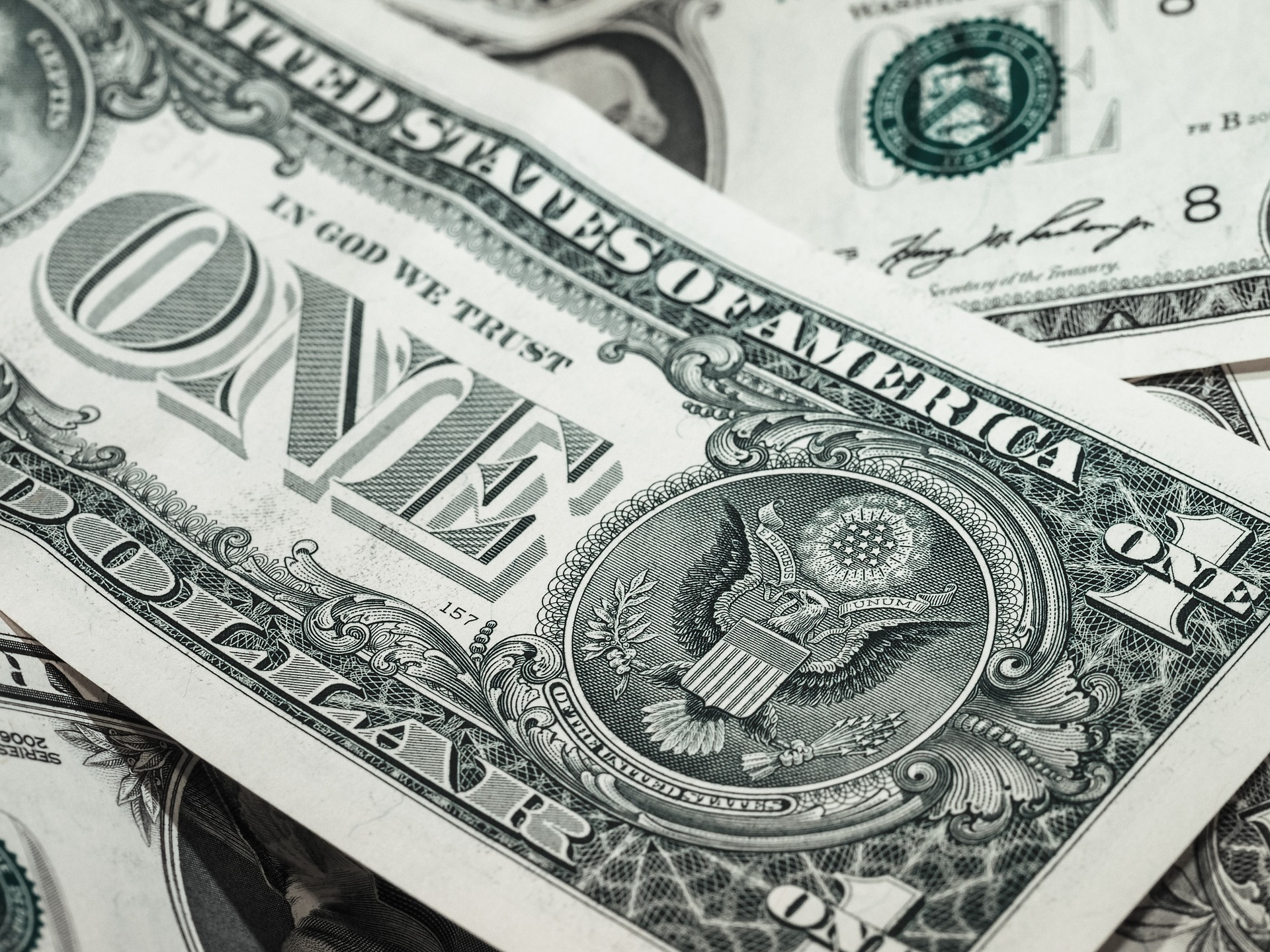 Some people like the added convenience of having the American currency with them before they even leave Aussie shores so they're ready to go upon arrival in the US.
Having cash on you helps you pay for smaller items as soon as you step off the plane and then gives you more payment options and greater flexibility when buying anything state-side.
Foreign exchange providers with brick-and-mortar establishments might be a good option depending on where you go; Australian suburban outlets tend to have poorer rates than CBD money changers.
On the other hand, Australian airport money changers are among the worst in the world for rates and fees so they're best avoided.
You can also buy American dollars at Australian banks but you're likely to pay roughly 2.5% above the day's market exchange rates.
Travelex and Travel Money Oz provide exchange services online but require several days for processing so you must be organised!
On the other hand, S Money offers the real mid-market exchange rates you see on Google or XE.com and can deliver the currency or organise a pick up for the next day.
Sign up to our Rate Tracker to get free updates on the AUD to USD exchange rate sent directly to your email inbox.
2. Taking Australian Dollars to Exchange in the US
While card payments are almost everywhere across the States, they're still not accepted at smaller establishments. Not to mention the tipping culture is greatly facilitated if you actually have cash on hand.
You can take Australian dollars with you to exchange for US dollars on arrival in the States.
You shouldn't have trouble exchanging Aussie dollars for the greenback in any tourist hub or at the airport – though it's best to avoid the airport if you're after a good exchange rate.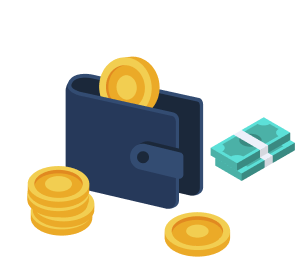 Is It Better to Exchange Money in Australia or the USA?
When it comes to the US, there isn't a straight answer to this question. While countries commonly frequented by Australians (like the US) tend to offer cheaper currency exchange deals, the reality in the US is that it differs in each city.
You might find more reasonable exchange rates in places like New York, Las Vegas, or Hawaii. But cities less visited by Australians, such as Boston or Chicago, tend to offer worse rates.
3. Buying Prepaid Travel Money Cards
A great option that helps you lock in exchange rates when you convert Australian dollars to US dollars, a prepaid travel money card also helps you avoid currency conversion fees and (in some instances) international ATM withdrawal fees.
A particularly big advantage is the additional security measure; many prepaid travel cards come with backups or replacement options.
But while you're saving on some fees, you're paying extra on others, such as the initial load fee, reload fees, and inactivity fees. You also need to plan your spending habits effectively or you may find yourself with excess currency on the card at the end of your trip.
Major Australian banks and money exchange providers like Travelex offer prepaid travel money cards.
Learn more: The Best Travel Prepaid Cards to Use Overseas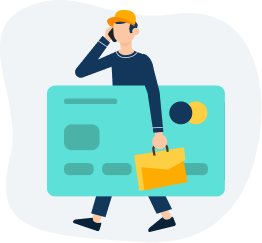 4. Paying with Your Home Debit Card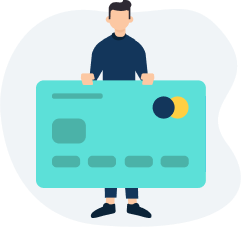 Chances are you already have a debit card and use it every day so wouldn't this be the easiest option?
Some debit cards, such as Citibank and ING, even waive currency conversion fees, international ATM fees, and account keeping fees (with some caveats), making them a no-brainer.
But these cards are still an exception. Most other bank cards apply often hefty overseas ATM withdrawal fees and currency conversion fees.
Check your bank charges for overseas transactions.
Learn more: The Best Travel Debit Cards to Use Overseas
5. Paying with a Credit Card
Credit cards are popular in the US and are accepted by most retailers. You shouldn't have any problems with Visa, Mastercard, American Express, or Diners Club.
You can even use contactless payments at larger establishments like Kmart, Target, and Walmart.
As with debit cards, most credit cards will incur a currency conversion fee of 2-3% when payments are made in US dollars. There are also high fees for withdrawing money from international ATMs, a pitfall we'll look at in more detail below.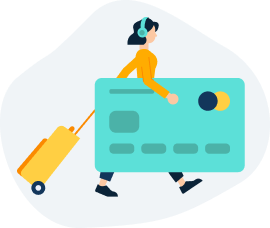 As with debit cards, most credit cards will incur a currency conversion fee of 2-3% when payments are made in US dollars. There are also high fees for withdrawing money from international ATMs, a pitfall we'll look at in more detail below.
Still, there are several reasons why it might be handy to have a credit card with you, including:
The additional security you get from rigorous anti-fraud measures.
The card serves as a good backup in emergencies.
Many credit cards provide travel insurance, sometimes eliminating the need to purchase your own.
Many credit cards have reward systems tied to travel points, helping you save money for future travels.
Learn more: The Best Travel Credit Cards to Use Overseas
A Note on Dynamic Currency Conversion (DCC)
When paying with your debit or credit card in the US, you may be asked whether you'd prefer to be charged in Aussie dollars or the local currency.
This is a process called dynamic currency conversion (DCC) and is best avoided.
Foreign exchange rates offered by the retailer are likely to be worse than what your home bank provides.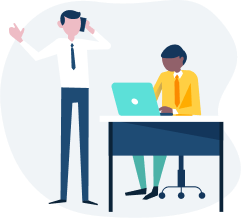 6. Withdrawing US Dollars from an American ATM
A popular option is to wait until you arrive in the country and then withdraw currency from an ATM either at the airport or in town.
This is one of the most convenient methods to get US dollars in cash (there are plenty of ATMs throughout most American cities and towns and everybody has a bank card!). But there are still a few things to keep in mind.
Learn more: The Best Travel Cards to Use in the USA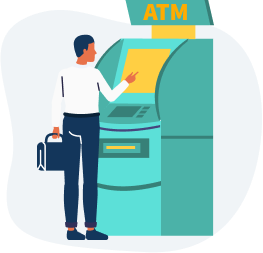 It's important to remember that every time you use your bank card in an ATM, you're incurring not just any local ATM fees but bank fees for international ATM withdrawals as well as currency conversion fees.
With credit card withdrawals, it's even worse; you'll likely be hit with exorbitant cash advance fees, plus interest, when withdrawing from international ATMs.
You can avoid these fees by checking to see whether your bank debit card is part of the Global ATM Alliance or by pre-loading money onto your credit card (if that's an option).
In Australia, Westpac cardholders (including those from St George, Bank of Melbourne, and BankSA), can use Bank of America ATMs in the US fee-free.
A Note on Travellers Cheques
Well past their heyday, travellers cheques are typically costly and hard to exchange. Sure, they're a secure way to take money from Australia to the US (with replacement and refund options available).
But you often end up facing initial purchase charges, added insurance costs, and fees to cash the cheques in the US. It's also becoming increasingly difficult to exchange them.
Ultimately, travellers cheques are more likely to prove a burden than a convenience.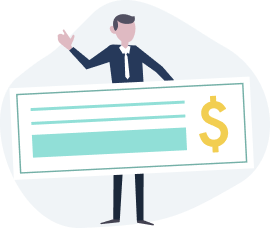 How Much Cash to Take to the USA?
The amount of money you want to bring with you to the US from Australia varies depending on the type of trip you're seeking. After all, a backpacker is hardly going to pack the same amount of greenbacks as a luxury business person.
The costs of accommodation and other expenses can even vary dramatically from town to town across the US.

$150-350 per night.
Accommodation

$20-40 per person.
Meal Out

$2.75 per subway ride.
Transport

$200-300 per person.
Broadway show

$150-300 per night.
Accommodation

$15-25 per person at a buffet.
Meal Out

$13 for a 24-hour monorail pass
Transport

$30-90 for a discounted show ticket.
Broadway show

$180-200 per night.
Accommodation

$15-40 per person.
Meal Out

$7 for a metro day pass.
Transport

$109-$129 for one day at Universal Studios.
Broadway show
Prices are quoted in USD as of March 2019 and are a guide only.
Don't forget, these costs exclude tipping, which will be another big expense during your trip – and makes having bills on you essential.
Tipping is essential in bars, restaurants, hotels, and even in taxis. And while there aren't any particular rules about how much to tip, we can at least provide some guidance:
Restaurant waiters – 15-20% of the bill
Bartenders – $1 per drink
Hotel porters – $2-3 for one big bag and $1 extra per every other bag
Hotel housekeepers – $5-10 per day
Valets – $2-5 per car
Taxi drivers – 15-20% of the taxi fare
How Much Cash Can I Actually Bring to the USA?
So What's the Best Way to Take Spending Money to the USA?
After reading our top 6 ways to take money with you to the US, you might still be conflicted about which option works best for you. After all, each has its advantages and its pitfalls.
Ultimately, the best way to convert AUD to USD and take it with you to the US is by combining several of these methods.
You might want to buy US currency online and have it delivered to your door to last at least the first week of your trip but keep your debit or credit card on hand for larger expenses.
This not only ensures you have a backup in case anything goes wrong, but it also makes travel easier since you have multiple ways to pay.
Popping across the Atlantic to Europe and the UK while you're so near?
Learn more about the French currency and UK currency today.
The Latest US dollar news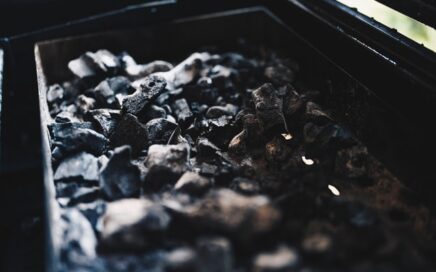 There are many different influences over the local currency, increasing commodity prices appear to be the key driver of the recent rise of the Australian dollar. Prices of commodities like oil, wheat and nickel have soared recently on the back of the war in Europe. This has increased the demand for 'commodity' currencies like the Aussie dollar, helping it move higher against most major currencies including the US dollar, Euro and British pound. According to the Reserve Bank Australia There has been a close relationship between the terms of trade and the value of the Australian dollar over […]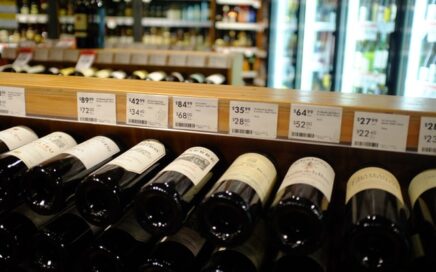 The AUD to USD exchange rate rose above 75 cents for only the second time since the end of July. At 12:50pm, the CPI or inflation data was released. It showed that prices in Australia are rising faster than previously forecasted. Here are some of the key points: Consumer prices rose 0.8 per cent during the September quarter (July, August and September). Prices are 3% higher than a year earlier. The increase was largely because of fuel which increased 7.1% and rising house prices which increased 3.3%. Interest rates are one of the big drivers of Australian dollar. Right […]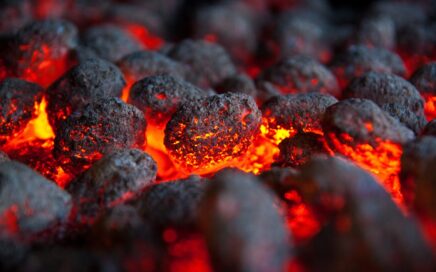 In the past 12 months, the Australian dollar has been sent lower against US dollar, New Zealand dollar and the British pound. The exchange rate is also slightly down against the Japanese yen and Euro. It's largely because of two large influences over the Australia dollar – interest rates and commodity prices. The strength or weakness of the Australian dollar exchange rate is also impacted by the value of the other currency. For example, if the US dollar gets stronger in its own right, then all other things being equal, the Australian dollar will weaken and the AUD to […]