It's a fact. Australians love Fiji. We love Fiji so much that we account for 42% of the island nation's annual visitors. After all, what's not to love? Fiji tempts us with its stunning beaches, laid back culture, and crystalline waters.
So how do you get the most out of this Soft Coral Capital of the World and its 300+ islands? Finding the right travel money options will help you make the most of your time away AND will save you money in the long run.
The best ways to take money to Australia from Fiji? We recommend choosing at least two of the payment methods listed below, ideally combining at least one form of plastic payment (such as a debit or credit card) with some cash for smaller purchases.
1. Buying Fiji Dollars (FJD) in Australia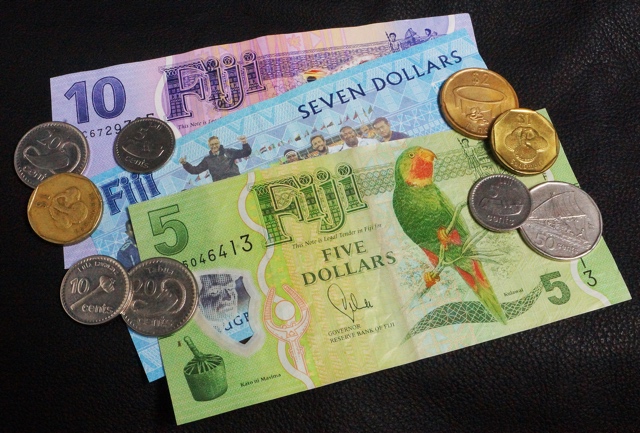 If you prefer the reassurance of having Fijian dollars available as soon as you step off the plane, it's possible to pick up the currency before you leave.
There are plenty of bureau de change outlets at Australian international airports, but these are best avoided as they charge hefty fees and offer pitiful exchange rates.
Instead, consider heading to an Australian bank, where you can typically pick up a range of foreign currencies – although you'll likely pay about 2.5% above the day's market exchange rate.
Your best bet might be currency exchange outlets across all major cities and even in suburban outlets. Inner-city offices typically offer better rates, thanks to increased competition.
If you're short on time and want to save on fees, consider ordering Fijian dollars online to be delivered to your door (or made readily available for pickup).
With S Money, you'll pay the real mid-market rate displayed on Google or XE.com.
Should I Exchange Money Before I Travel to Fiji?
Fiji is made for Australian travellers, which means they make it as easy as possible for us to get the local currency on arrival.
Money changers in Fiji's major cities, like Suva and Nadi, will happily trade AUD to FJD with smaller margins than banks and traders in Australia.
Sign up to our Rate Tracker to get free updates on the AUD to FJD exchange rate sent directly to your email inbox.
2. Taking Australian Dollars to Exchange in Fiji
Fijians welcome Australians to their country, so they make it relatively easy to exchange the Aussie dollar into the local currency.
Fiji is rife with exchange offices, not just at the international airports but at transport terminals, in banks, and in hotels. This makes it easy to exchange your currency in Fiji.
Whether you get a good deal on the exchange is another matter. Your hotel might add exorbitant fees for the ease of changing currency without your needing to leave the lobby.
Airports, such as Nadi International Airport, and transport hubs can likewise be tourist traps with poor exchange rates and additional costs to cover commissions.
Money changers in tourist areas typically offer the best deals. Look out for No.1 Currency, which has shops in Suva, Lautoka, and Nausori, or Unimoni, with offices in Suva and Nadi.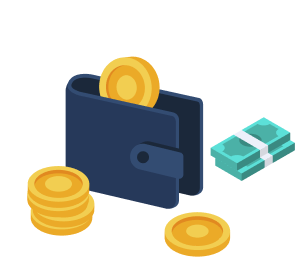 3. The Best Debit Card to Use in Fiji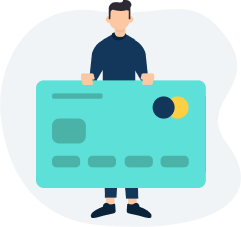 Chances are you already own one of the 38 million debit card accounts in Australia. So why not just use your card on your holiday?
You'll find card facilities in most major Fijian cities and tourist establishments – particularly in big resorts. But you'll still need cash to buy small necessities and souvenirs from the locals.
Debit cards are great to use overseas – but only if you have the right card. Depending on the bank, you may end up paying a lot in currency conversion fees and international transaction fees.
Check your bank charges for overseas transactions.
Not all bank debit cards are created equal. Our recommendations include travel-friendly cards from banks such as Citibank and ING, which waive many travel-related fees and help you save money.
Learn more: The Best Travel Debit Cards to Use Overseas
IMPORTANT TIP: Make sure you notify your bank of your travel plans so it doesn't mistake those foreign transactions for fraud and freeze your card.
A Note on Prepaid Travel Cards
Prepaid travel cards are only advantageous to travellers if you're heading to the right country.
Unfortunately, no Australian prepaid travel card currently supports the Fijian currency, making them virtually useless for travel to Fiji.
The only way it would be worthwhile to pick up a travel card for Fiji would be to ensure it waives foreign currency conversion fees on unsupported currencies.
Even if it does, it's worth weighing up the value in buying a prepaid travel card rather than getting a travel-friendly debit card such as from Citibank and ING.
Learn more: The Best Travel Prepaid Cards to Use Overseas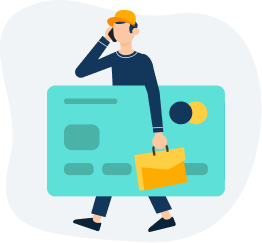 4. The Best Credit Card for Travelling in Fiji
Most Fijian hotels, restaurants, shops, tour companies, and rental car companies will accept Visa, Mastercard, and American Express credit cards.
Just watch out for businesses which add a 3-5% surcharge to your bill for credit card payments.
Credit cards come with plenty of benefits, including:
Added security – you can check your bill for suspicious activity.
Frequent flyer and other rewards programs – you may be able to earn points for future trips.
Travel insurance – many cards offer complimentary travel insurance, saving you money.
But you'll need to weigh these advantages against some big drawbacks. You may incur foreign transaction fees (including a currency conversion fee of 2-3%) as well as large ATM withdrawal fees (more on this below).
As always, some travel cards are better than others. Bankwest Platinum and 28 Degrees credit cards waive the currency conversion fee for foreign purchases and ATM withdrawals.
Learn more: The Best Travel Credit Cards to Use Overseas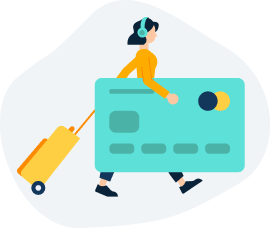 5. Withdrawing Fiji Dollars from a Local ATM
ATMs aren't always reliable in Fiji and are usually only available in big cities, so it's best to always have a little cash on hand for emergencies.
Smaller islands and more remote communities often lack ATMs, so try to pick up your cash in advance from a big city.
While ATM withdrawals may be a convenient way to get the local currency, they're not always the cheapest. Local ATM operators may charge a fee – the standard amount is about $5 Fijian dollars per transaction.
On top of that, your bank could hit you with additional fees for foreign ATM withdrawals and currency conversion fees.
Credit cards are even worse. You're looking at the same fees you'd incur using a debit card, but also further charges for cash advances (plus interest) unless you've preloaded your card.
If you hold a card from the Westpac Group of banks (Westpac, St George Bank, Bank of SA, or Bank of Melbourne), you're in luck! You can use Westpac ATMS throughout Fiji and avoid paying international ATM withdrawal charges thanks to the Global ATM Alliance.
Learn more: The Best Travel Cards to Use in Fiji
A Note on Travellers Cheques
Thanks to the growing popularity of plastic payments and the ease of exchanging AUD to FJD, there's little use for travellers cheques on a short journey to Fiji.
Sure, they're a secure way of travelling with money. And sure, some Fijian hotels and banks still cash traveller cheques.
But the benefits end there. They can be quite costly to buy and cash in. Plus they're growing obsolete; you're unlikely to be able to use them in more rural parts of Fiji.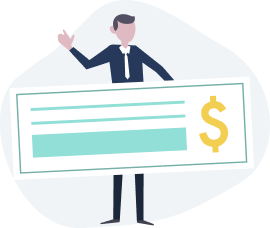 How Much Money Do You Need Per Day in Fiji?
With luxury resorts, cocktails on the beach, and an underwater world to explore, you might be asking yourself just how much spending money to take to Fiji.
Naturally, it's impossible to give an accurate estimate since your trip will be based entirely on your own style of travel. But on average, tourists to Fiji spend between FJ$300 and FJ$600 a day.
To help you budget, are some approximate costs for expenses in Fiji:

AU$50-150
One night in a mid-range hotel



AU$10
A taxi (from Nadi airport to the city)

Prices are quoted in Australian dollars as of July 2020 and are a guide only.
Keep track of the AUD to FJD mid-market exchange rate heading into your trip by signing up to our S Money Rate Tracker. You'll receive real-time updates in your inbox.
So What's the Best Way to Take Spending Money to Fiji?
We've outlined five of the best ways to carry money into Fiji but what you ultimately choose will depend on your own needs and circumstances.
It's possible you already hold one of the travel-friendly debit or credit cards we've listed or you feel most comfortable carrying cash.
Our advice is to mix up your methods, carrying some cash on you while having a card spare for plastic payments or further cash withdrawals.
This doesn't just give you multiple opportunities to pay. It'll cut down the stress, save you money, and allow you to fully enjoy your trip.
Learn more: How Much Spending Money to Take to Fiji