A Travel Money Guide to Vietnam
Vietnam tops many traveller's 'must visit' lists and for good reason. With so many interesting things to see and do like soak up the atmosphere in Ho Chi Minh, trek through the mountains of Sapa, soak up the sun in Hoi An or marvel at Halong Bay. And to get the most out of your trip, it's a good idea to learn everything you can about the local currency and payment options before you go.
Want to learn more about the Vietnamese currency and how to get your hands on it for the best value?
What Currency is Used in Vietnam?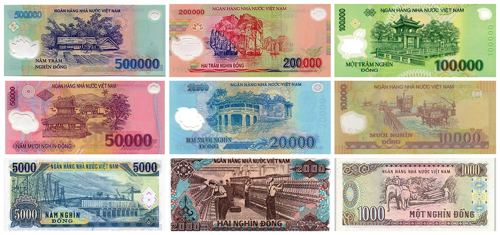 The official currency in Vietnam is the Vietnamese Dong, which is represented by the symbol ₫ and has the international code VND. The Vietnamese currency has 9 banknotes: ₫100, ₫200, ₫500, ₫1,000, ₫2,000, ₫5,000, ₫10,000, ₫20,000 and ₫500,000. The Vietnamese currency has 4 coin denominations: ₫200, ₫500, ₫1,000 and ₫2,000.
In Ho Chi Min City airport and some hotels, restaurants and tourist shops accept US dollars but it is not recommended as the conversion rate is very poor.
Using Your Bank Card in Vietnam
Most Vietnamese businesses are well set up to receive card payments. Some of the best travel money cards include debit, credit and prepaid cards. International credit and debit cards are widely accepted, as long as they have a four-digit PIN.
It's important to know about dynamic currency conversion (DCC) when using a bank card abroad. DCC is where the credit card processor, such as a shop or hotel, converts the currency and charges you in your home currency rather than dongs.
You'll typically be asked how you'd like to be charged – in every case, choose Vietnamese dongs. Otherwise, you may end up paying additional fees for the service, alongside the other bank fees.
You'll probably want a debit card if you plan to withdraw money from an ATM. While you may also be able to pay with a debit card in some businesses in the major destinations, you might discover some hefty fees on your account summary.
Depending on your bank, you could be hit with fees for foreign ATM withdrawals or currency conversions. But some banks are better than others; we recommend checking out Wise, ING and Revolut, all of which have travel-friendly debit cards that waive these charges.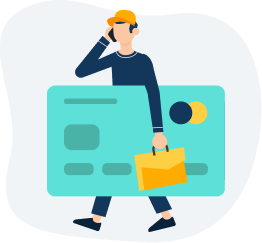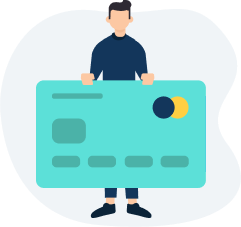 Credit cards can come with some enticing perks, including added security, loyalty programs, and even free travel insurance.
But are they worth it?
Major local businesses, including hotels, restaurants, airline offices, and department stores, accept credit cards. But you might have to pay a surcharge.
Mastercard and Visa are widely accepted. You may also be able to use your American Express card, though local ATMs won't accept them.
Just be aware of additional charges you may incur for foreign transactions. These could include:
International transaction fees
High exchange rate margins
ATM fees
Potential 'cash advance fees' if you use an ATM
If you still prefer credit cards over any other payment, consider going with a company that offers cards that waive certain travel fees. Bankwest Platinum and 28 Degrees both have travel-friendly cards.
The biggest advantages of prepaid travel cards are that you can lock in a favourable exchange rate. You also get a handy back-up card.
Just remember that while they are convenient, you could end up paying a long list of hidden fees. Many travel cards still impose:
Currency conversion fees
Uncompetitive exchange rates
International ATM withdrawal fees
Initial load fees
Reload fees
Inactivity fees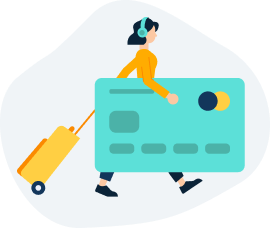 How to Buy Vietnamese Dong Before You Go
There's a certain reassurance that comes with stepping off the plane (or cruise ship) already cashed up with Vietnamese Dong.
Buying Vietnamese Dong before you leave Australian shores isn't just convenient. It can also save you money. But it all depends on where you get your Vietnamese Dong in Australia. There are 3 main options:
Buy VND online and have it delivered or collect it in-store
Swap Vietnamese currency for Australian dollars from a money changer
Buy Vietnamese Dong at your home airport
Try S Money or a similar online currency exchange store to get rates that reflect the comparisons you see on XE or Google.
If you choose online delivery or in-store pickup, check the processing time. Some exchange companies with online options suggest you allow between two and five days to process currency.
Prefer in-store currency exchange? Head to the CBD of your nearest city for the most competitive exchange rates; suburban bureau de change outlets tend to have poorer rates and fees.
Currency exchange counters in Australia's airports are infamous for their atrocious exchange rates. Avoid them if you can.
The Average Cost to Travel Around Vietnam
To get the most out of your time in Vietnam, you'll want to create a budget and make sure your savings stretch as far as possible.
To give you an idea of a reasonable budget, we've listed the average prices of some common items and experiences you'll have while in Vietnam.
The average daily travel budget in Vietnam is about $90. Some of the expenses you might be looking at include:

$65
A room in a guesthouse

$7
Two-course meal at a nice restaurant


$1
One way public transport

How to Exchange Currency in Vietnam
Places like Ho Chi Minh City, and Hanoi receive great numbers of tourists, so there are facilities to cater to money exchanges. Beyond these major destinations, it's best to get cash before you venture into remote territory.
The 3 most popular ways to exchange currency in Vietnam including using ATMs, currency exchange offices, or travellers cheques.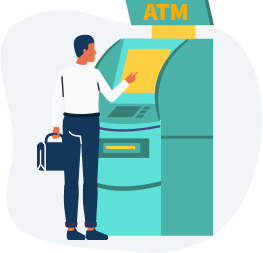 Vietcombank ANZ, Citibank and HSBC all provide lots of ATMs in Vietnam. They are located in city streets, convenience stores  and airports. Even though they are easy to find, they have low daily withdrawal limits of between $100 – $200.  In addition check your card will be accepted by the ATM to avoid it getting stuck and for safety reasons don't withdraw Vietnamese Dong from an ATM at night.
Depending on your bank, you may have to pay for overseas ATM withdrawals and currency conversions. To reduce the amount you'll pay in fees, try to withdraw just the right amount of money you'll need for the duration of your trip.
Don't forget: Let your bank know you're travelling! If they detect a foreign transaction but aren't aware you're overseas, they could end up freezing your card.
Currency Exchange in Vietnam
You won't have any problem changing money in the city. There are plenty of bureaus de change at Ho Chi Min City Airport, in Hanoi and Hoi An. Many business that exchange money are small stalls. They have red letter neon signs that show the exchange rates.
Money exchange stalls tend to offer marginally better rates than banks as many banks charge flat fees per transaction. Also, banks only exchange currencies on weekdays.
Interestingly another place that offers currency exchange throughout Vietnam are jewellery and gold shops. While their rates are similar to banks, they are handy if you are stuck.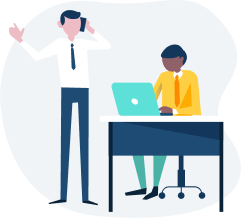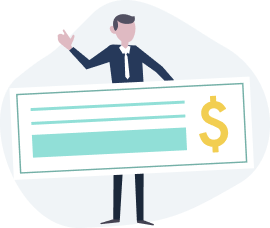 Not worth the bother! Travellers cheques are so outdated, very few banks even accept them any more.
They can't be used as direct payment, so the only way to use them once you're in the country is to swap them for currency at a bank or bureau de change office. Even then, very few banks will accept travellers cheques if you don't have an account with them. And exchange services apply exorbitant fees and rates to them.
Not ready to buy yet?
You can get a free rate tracker!