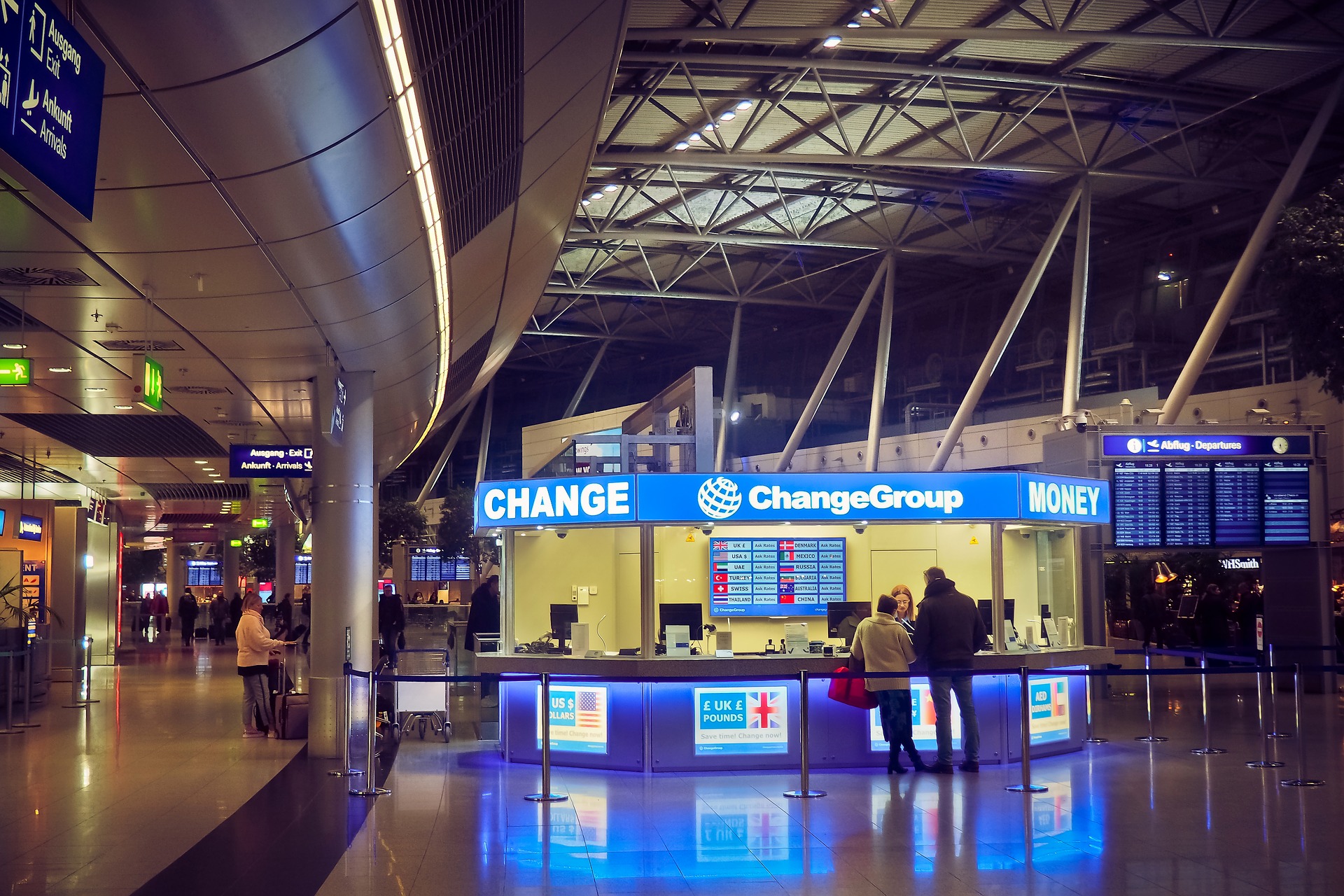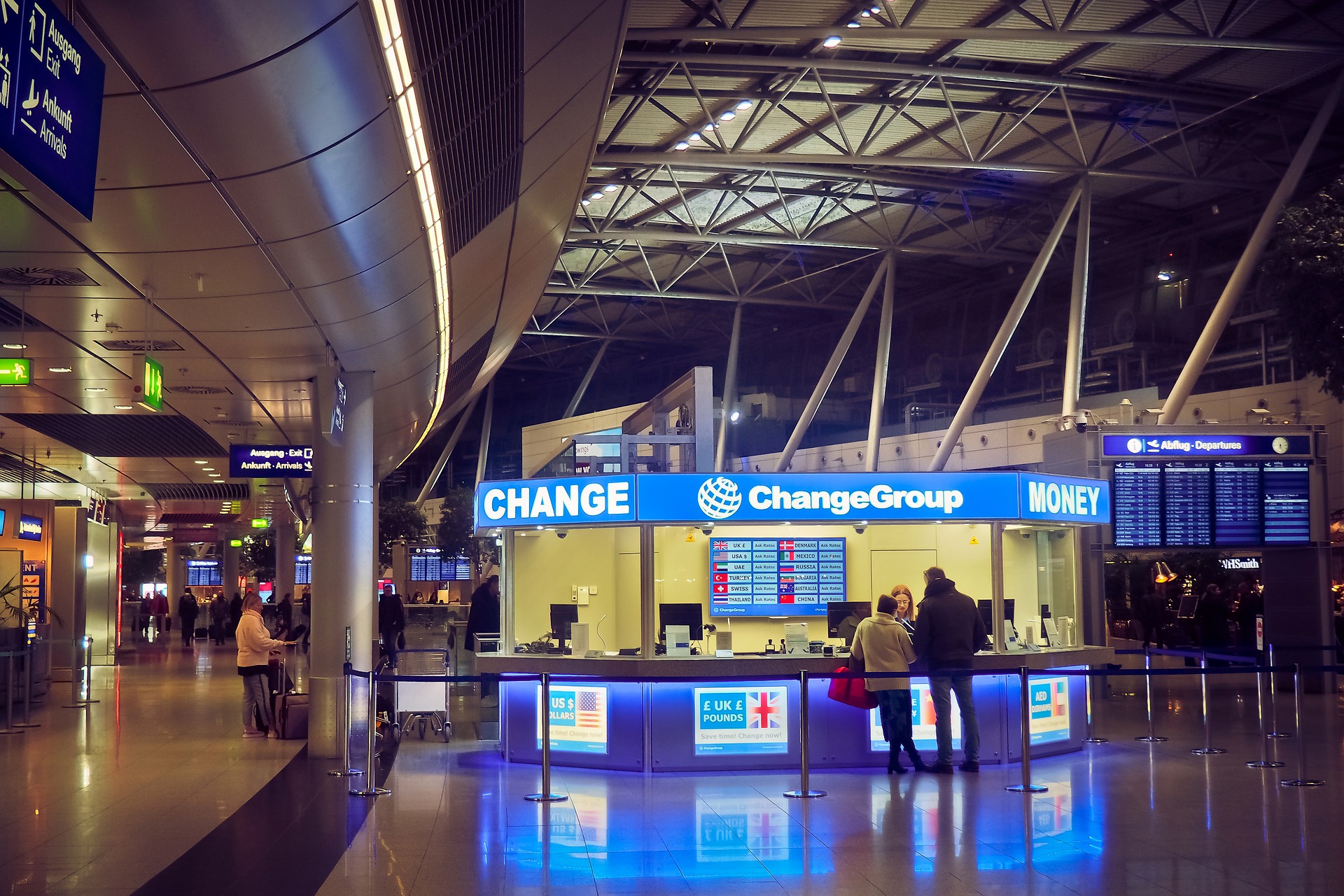 Currency exchange at Sydney Airport can be a real rip-off. If you are exchanging a small amount under $200, you could lose up to 30% of your money in loaded exchange rates and money changer fees.
There are only 2 money exchange options at Sydney International Airport - ANZ or Travelex. If you are already at Sydney Airport, then these are your only 2 options.
If you have time to sort out your travel money before you go to the airport, here are 3 better alternatives:
1. Buying foreign currency online before your trip
Ordering your currency online can be one of the cheapest and easiest way to get travel money before a trip.
You can use Travelex to order your currency online and collect it at Sydney Airport. This is significantly cheaper than heading straight to the counter at the airport. Make sure you allow enough time though. You may have to order and pay for your currency a few days before your trip.
If you are leaving in the next day or two, ordering your currency with S Money can be quick way to get travel money at a great exchange rate. Most orders are ready for collection or home delivery, the day after it's paid for.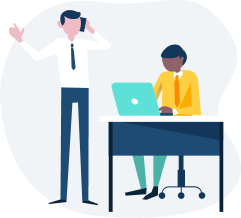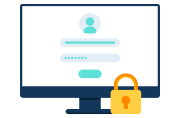 It's definitely worth shopping around when you buy travel money online, as exchange rates and fees can vary widely between providers.
Despite these fees, ordering travel money online from the right provider can be fast and convenient. If you shop around you won't pay too much in exchange rate fees either.
2. Head into a store or bank
Many Australian banks, currency exchange brands and local financial institutions allow you to buy and sell foreign currency at their branches.
Banks are trusted, safe ways to exchange money for travel. The service is not particularly or convenient so it's not the easiest way to change money. Some bank exchange rates mean you'll get less foreign currency for your Australian dollars (AUD).
Money changers like Travelex and Travel Money Oz have a large network of stores throughout Sydney and can be an easy way to walk in and get some holiday money.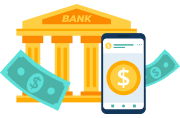 Ordering currency online through a bank
Westpac, the Commonwealth Bank of Australia and National Australia Bank all use Travelex to sell foreign currency online. This means that you can order it online even if you are not a customer of that bank. You'll need your ID handy before you place your order and can either use a card or Bpay for your currency. They can't take it directly from your bank account.
ANZ foreign exchange is slightly different. You have to be an ANZ customer, but it means that you don't need to provide any ID or pay for your order afterwards. They simply take it out of your bank account.
Every bank charges a different fee to buy or sell foreign currency in cash depending on how much you are buying, how you are paying for it and what services you need.
Currency Exchange at or near Sydney Airport
Inside Sydney Airport, you options are
Global Exchange who operate 18 branches at Sydney Airport
Travelex which have a kiosk in the domestic terminal just after security next to Movida (turn left after you head down the escalator).
ANZ at the International Terminal which is open 7 days a week.
If you are looking for a store nearby, there are a number of money exchange stores in the Sydney CBD that often have more competitive exchange rates and lower fees than the convenient options at the airport.
3. Exchange money overseas when you arrive
You're not just limited to getting your travel money before your trip, you can also exchange currency once you arrive overseas. Many Australians ask the question, is it cheaper to buy currency overseas or before you leave?
Unfortunately, it's not a simple answer. In most cases, it is cheap to buy currency in Australia but there are some important exceptions.
It can be cheaper to exchange your Australian dollars overseas in locations and countries that Australians head to more frequently. These include Bali, Singapore and parts of Thailand like Ko Samui and Bangkok.
You can withdraw money from a foreign ATM or cash machine when you're in another country. Unfortunately, if you do use an ATM while overseas, you're likely to pay a number of fees that can quickly add up. Because of this, we recommend making as few withdrawals as possible.
We'll break down those fees for when you take travel money out of an ATM below.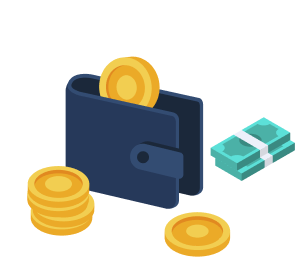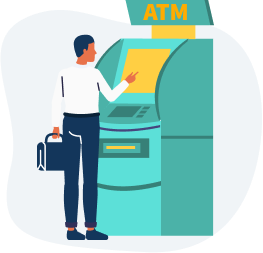 Foreign transaction fees at an ATM
If you withdraw money at an ATM, your debit or credit card provider may charge you a three percent foreign transaction fee. That can quickly add up, as withdrawing $200 or the equivalent in a local currency will cost you $6 just from this fee.
Out-of-network ATM fee
If the ATM is not in the network of your home bank or one of their partners, you will probably be charged an out-of-network fee. These fees can be up to around $5 per transaction.
Foreign operator ATM fee
Many ATM operators and banks will charge an additional fee for you to use an ATM if you are not a customer of that bank.
Hidden exchange rate fees
Another factor that affects how much you'll pay when you use a card at an ATM is the exchange rate you get. These rates are typically less competitive than you will find elsewhere.
Credit card cash advance fee
If you take money out of an ATM using a credit card, it's very likely your credit card provider will treat it as a cash advance. That means you will be charged interest from the moment you make the withdrawal, and you may also be subject to a higher interest rate.
This combination of fees can mean you spend a lot more if you use an ATM, so we recommend other ways of getting travel money.