A Travel Money Guide to New Zealand
Heading across the Tasman to the Land of the Long White Cloud, many Australians are mistaken for thinking they can use their own currency.
Be prepared for your next trip to New Zealand by getting your monetary needs sorted. Read on to learn about the New Zealand currency, including how you can get the best value for your kiwi.
In this guide, you'll find information on:
What Currency is Used in New Zealand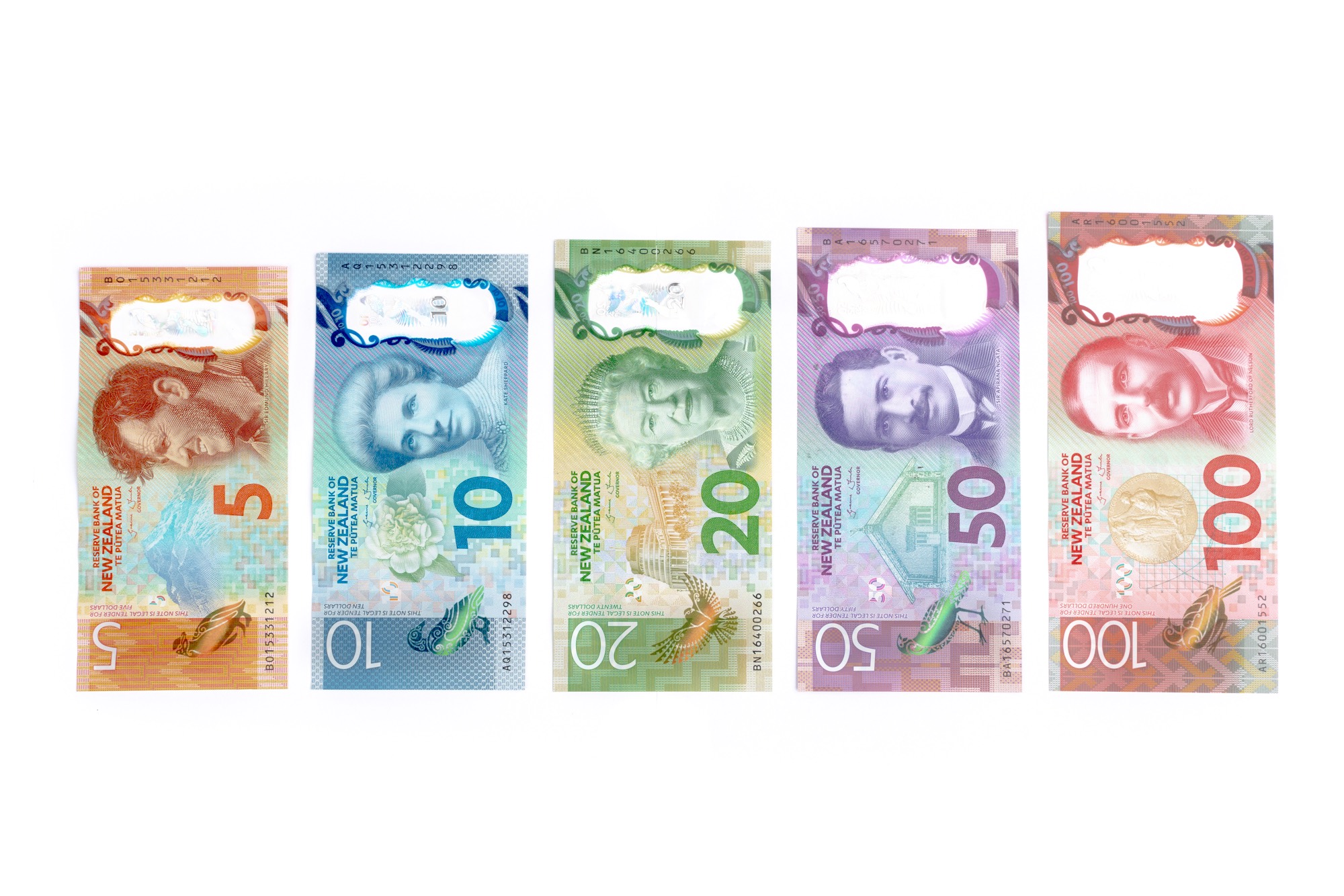 The currency used in New Zealand is called the New Zealand dollar its represented by the symbol is $ and its 3 letter code is NZD.
It has 10 denominations made up of five coins and five banknotes. The five coins have values of 10 cents, 20 cents, 50 cents, $1, and $2. New Zealand's banknotes have values of $5, $10, $20, $50, and $100.
New Zealand coins are almost identical to Australian, which probably explains why so many of us have mistakenly used it or been given it as change back home.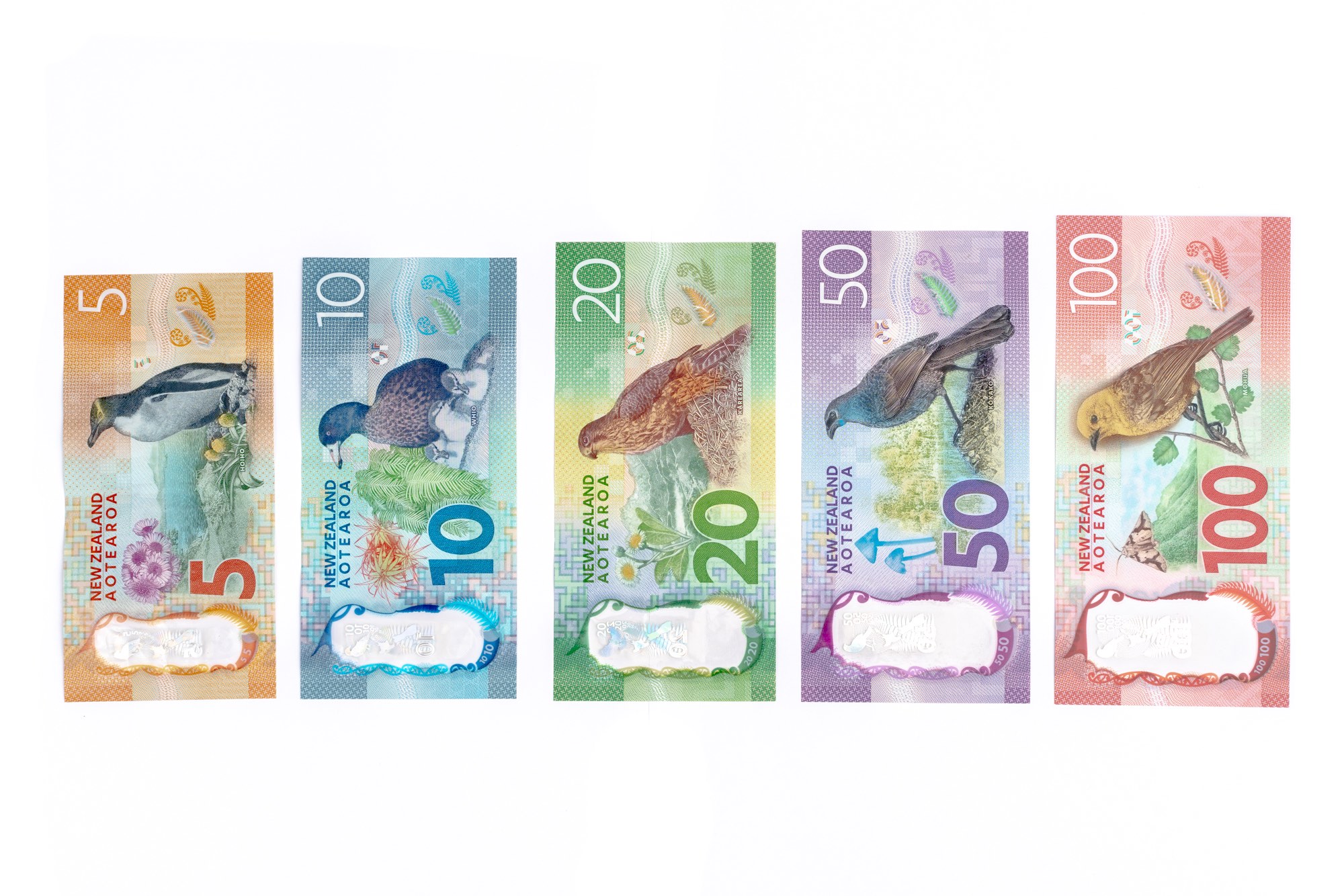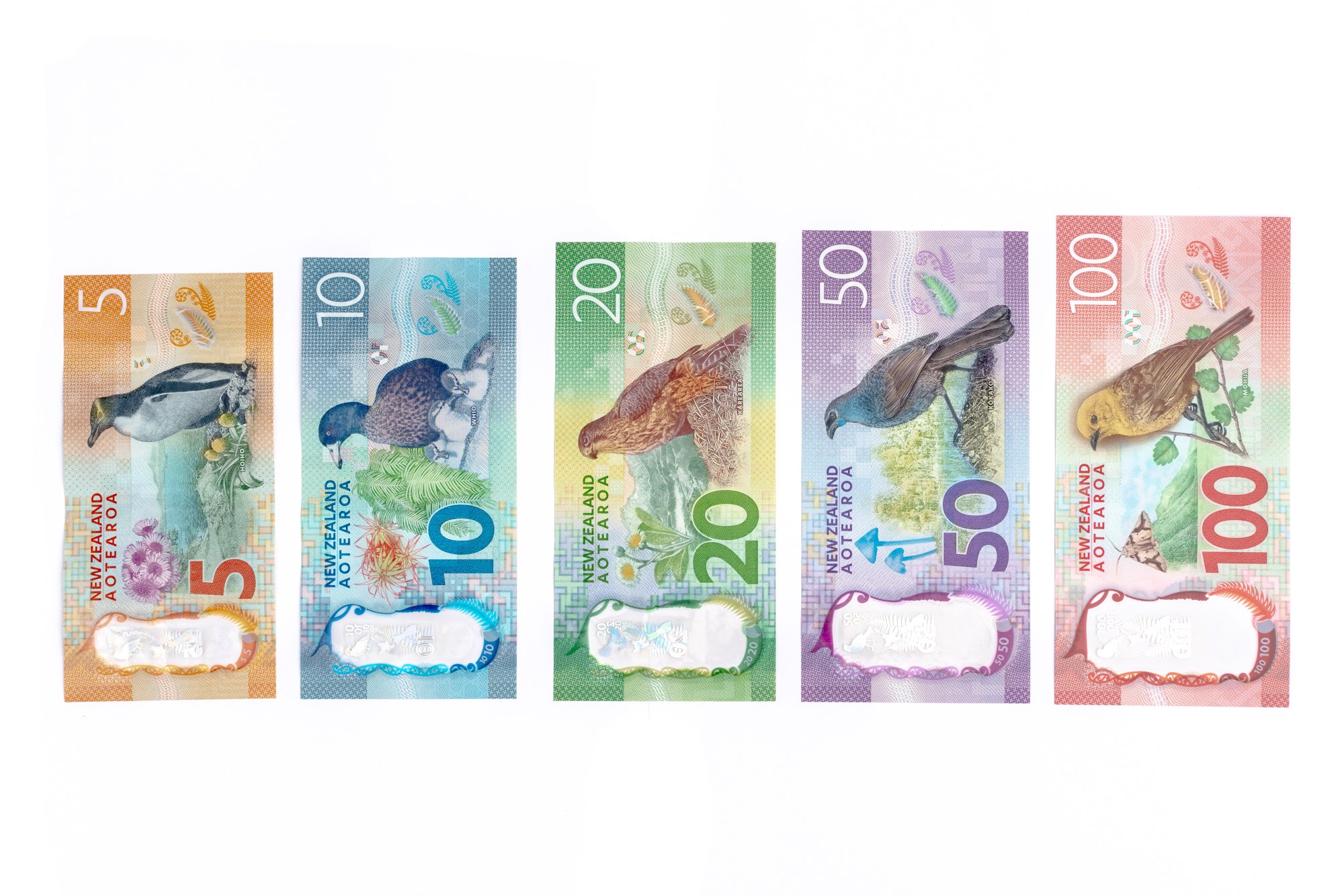 New Zealand has banished the one, two, and five cent coins. Instead, most items ending with costs between one and four cents are rounded down while those ending in six to nine cents are rounded up. For prices ending with five cents, the retailer can choose how to handle the costs.
New Zealand banknotes are made with the same polymer you find on Australian notes, with the plastic quality making the notes water and tear-resistant.
Each note features the image of a native New Zealand bird on one side and a notable New Zealander on the other (with the exception of Queen Elizabeth II on the $20 note).
Using Your Bank Card in New Zealand
Travel money cards in New Zealand are extremely popular and most New Zealanders use their bank cards for almost all purchases, except in small instances such as paying for public transport or buying from small businesses and market stalls.
Some of the best travel money cards include debit, credit and prepaid cards. Visa and Mastercard are the most widely accepted credit cards in New Zealand, though all major credit cards, including American Express and Diners Club, can be used.
Just beware that using bank cards may incur bank fees for withdrawals and currency conversions. Below, we've listed the three major cards and the pros and cons of using them.
Debit cards are the most common way to get cash in New Zealand. As long as your debit card has a Visa, Mastercard, Maestro, or Plus logo on it, you will be able to use it at ATMs. They must have a four-digit PIN.
One of the best travel money cards for New Zealand is the Wise Travel Card, which doesn't have purchase, load, or reload fees and offers the same exchange rates as those you see on Google or XE.com.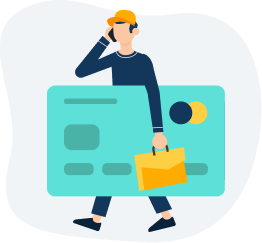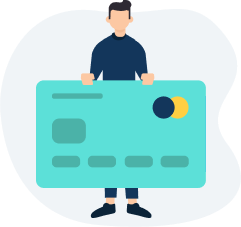 Credit cards are similar to debit cards in that they may have big service fees for international transactions that might include:
An international transaction fee
An exchange rate margin
An ATM fee
A potential 'cash advance fee' if you use an ATM
They're designed for international travellers so they're the best option, surely.
Sadly that's not true. Most prepaid travel cards, particularly those offered by banks, come with a list of fees and poor exchange rates. And what will you do with the money you haven't spent? It's often hard and costly to convert the balance back to AUD.
Revolut and TransferWise debit cards actually are good options, allowing you to prepay or buy your currency ahead of time if you like to lock in your exchange rate. Just be prepared ahead of your trip as it can take 1-2 weeks for the cards to arrive.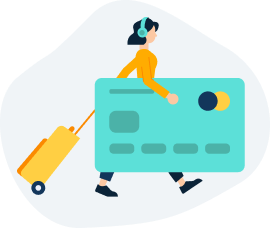 Using a Currency Converter
The New Zealand dollar used to be pegged to the US dollar. But since 1985, it's had a floating exchange rate, with the value fluctuating based on supply and demand, among other factors.
Use the foreign currency converter below to find out how many New Zealand dollars you can get against the Australian dollar. This converter will also show you how much it would cost to buy NZ dollars with S Money.
How to Exchange Currency in New Zealand
It's easy to exchange currency in cities across New Zealand in banks and currency exchange kiosks. There are also exchange bureaus at the airport.
Even so, you'll likely get the best deals by exchanging cash before you arrive in New Zealand as you may face exorbitant bank fees or poor exchange rates if you wait until you're in the country.
Although there are no restrictions on the amount of cash you can bring into New Zealand, you'll need to complete a Border Cash Report if you bring in NZ$10,000 or more.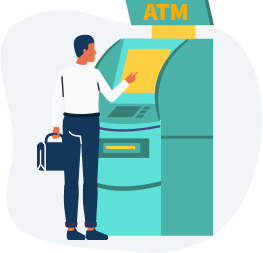 ATMs are widely available in New Zealand at both banks as well as along major shopping streets and centres.
As long as you have a card encoded with a four-digit PIN, you should have no troubles withdrawing cash. Check with your bank before you leave if you have any concerns.
It's important to keep in mind the layers of fees you may face, both from the bank of the ATM as well as your own bank. You may have to pay fees for currency conversion and overseas withdrawals, which can add up quickly.
NZ Currency Exchange Outlets
Major cities in New Zealand, including Auckland, Wellington, Christchurch, and Queenstown, all have currency exchange outlets.
As a general rule, if you're in a more touristy area, you'll likely experience higher exchange rate or high commissions for your currency exchange.
While many New Zealand hotels also offer currency conversion, you'll often get a poor deal for the exchange so they're best avoided.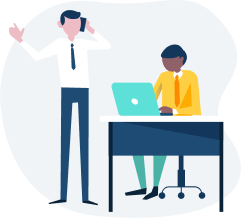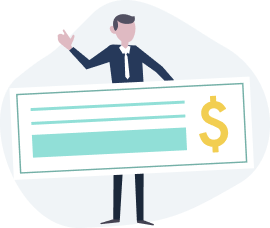 Travel what now? Forget about the traveller's cheques. These days, they're more hassle than they're worth in New Zealand and are frankly unnecessary.
Buying New Zealand Dollars Before You Go
If you really want to get the best deal on your NZDs, it's best to buy before you head to New Zealand.
There's also something comforting about having the local currency already on you as soon as you step off the plane. Here are your three options for how to buy New Zealand dollars before you fly:
Buy currency online and organise to have it delivered or pick it up in-store.
Visit a currency exchange store to buy your currency.
Purchase it at the airport.
If you're looking for the best exchange rate and lowest fees, online money changers like S Money may be your best bet.
Other changers such as Travel Money Oz and Travelex likewise provide a foreign exchange service online. But if you're in a rush, they're not the greatest option as it takes between two and five business days before your currency will be available.
If you prefer to exchange your currency in-store, be vigilant about where you go. Money changers in the city centres are often more competitive than smaller suburban outlets.
Currency exchange at the airport should only be your last resort as the bureaus often jack up the exchange rates and fees. In fact, Australian airport currency exchangers provide some of the worst rates and fees in the world.
Average Costs in New Zealand
One of our hottest trips while travelling is to ensure you get only the cash that you'll need on the journey since exchanging it back into your own currency can be costly.But how do you know just how much money to exchange?
Working out how much spending money for New Zealand can be difficult and on average visitors spend $175 per day in New Zealand. Here's how far the New Zealand dollar will go on your travels:

NZ$100-NZ$500 per night
One night in a hotel



NZ$100-300
A flight from Auckland to Wellington

NZ$29 per adult
A visit to the top of Auckland's Sky Tower
Leftover NZ Dollars at the End of Your Trip? What to Do with Your Unused Currency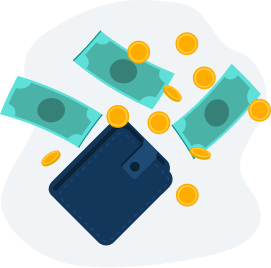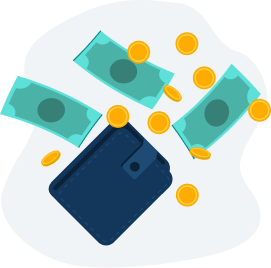 It's annoying returning from a trip with a wad of foreign cash but there are plenty of ways to dispose of these unwanted coins and notes:
Your airline might distribute envelopes for currency collection to donate to charities (check out Qantas's Change for Good program with UNICEF).
Australian international airports often have collection boxes for unwanted currency, which is donated to charity.
Drop off your currency at any branch of the Commonwealth Bank of Australia, which then gives every cent to UNICEF.
Change your Kiwi currency either at the airport or, better yet, with a money changer in the city.
Why not hold onto those NZDs for a friend crossing the Tasman? It'll be a lovely surprise and going away gift for them!
Keep your money for later trips to New Zealand or elsewhere. Although not widely found outside New Zealand, the NZ dollar is accepted as legal tender in the Cook Islands, Niue, the Pitcairn Islands, and Tokelau.
7 Travel Money Tips in NZ
While NZ is a veritable tourist hotspot (who doesn't want to visit Hobbiton?), many tourists waste money through not finding the best ways to exchange their currency.
To help you avoid this quandary, here are a few practical tips to help you get the most bang for your buck:
Avoid the airports! Currency exchange bureaus at the airport charge epic fees. If you like a good deal – or even just a reasonable one – avoid these at all costs.
Only carry what you need – It can be expensive to change NZDs back into AUDs so only take what you think you'll spend. Not only this – nobody likes to tuck wads of notes into their socks and toiletries for safekeeping on longer journeys.
Ask for a mix of denominations – Make it easy on yourself and the vendors by getting a mix of $20 and $10 notes.
Check your exchange rate – Google and XE.com are the standard market exchange rate but you'll notice how wildly bank and currency exchanges can vary their rates. Try to get as close to the market rate as possible.
Look out for hidden fees – The bane of our (financial) existence, hidden fees will often make a huge difference to the cost of your holiday. Be particularly wary of hidden bank fees for overseas card usage.
The right card makes all the difference – Having a card is convenient but it can take a hit to the bank account if you have the wrong card. Research and arm yourself with the best card for travel for big savings.
Mix it up! Many travellers only use their credit card while some only think about cash. But the best option depends on your situation. Save the card for huge purchases such as hotels and car hire and reserve your cash for smaller wins – transport, attractions, or meals out.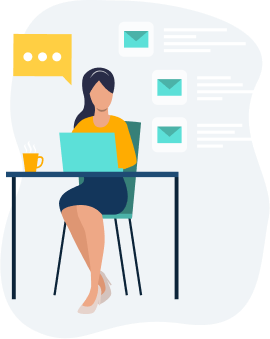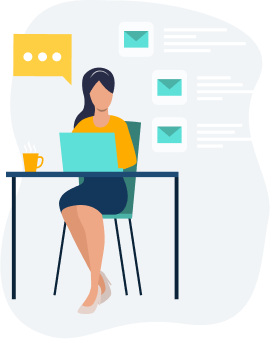 Learn more about the NZ currency exchange
Ready to buy some New Zealand currency at a great value for your trip? Use our AUD to NZD currency converter to find out how much you'll get for your Aussie dollars today.
The Latest New Zealand Dollar news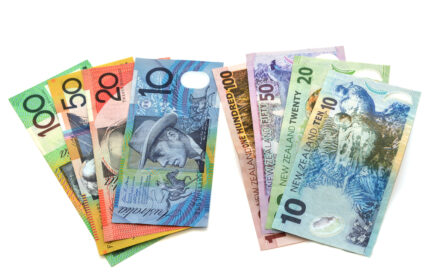 The outlook for the Australian dollar (AUD) against the New Zealand Dollar (NZD) is relatively flat in 2024. New Zealand is a relatively small country but its currency punches above its weight. The New Zealand dollar (NZD) is traded on global exchange markets far more than the country's relative share of global GDP. Its value is also of crucial interest to Australians, given New Zealand remains our most popular travel destination. In 2022-23, Australians made more than 1.19 million trips to the country, according to ABS data. While the two countries have close cultural and economic links, the exchange rate […]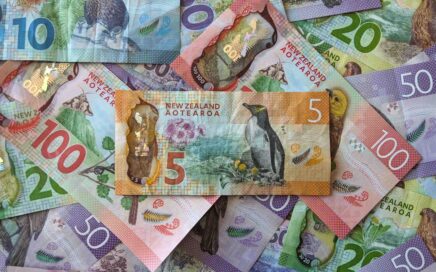 This article looks at what the banks are predicting for the AUD to NZD exchange rate over the long term in 2023. The 2024 AUD NZD Forecasts are out now With most of 2023 out of the way, attention turns to 2024. Now that most economists have released their predictions for the AUD NZD exchange rate, head here to find out the most up to date forecasts: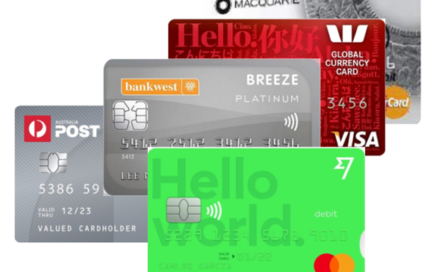 Editorial note: We may not cover every product in this category. For more information, see our Editorial guidelines.