New Zealand is renowned for its adventurous holidays, from ski packages in Queenstown to cruises through Milford Sound.
With options like bungee jumping, glacier hiking, snowboarding, and skydiving available, it's hard to know exactly how much money you'll need to appreciate the full Kiwi experience.
Calculating your budget for an epic New Zealand holiday involves thinking about:
The kind of activities you intend to do.
How much cross-country travelling you'll do.
Your preferred style of travelling (are you after the luxury experience or the classic New Zealand backpacking experience)
How long your journey will take.
The currency for New Zealand is the New Zealand dollar, which is similar in appearance and currency to the Australian dollar. On average, we recommend putting aside roughly NZ$200 and NZ$325 a day for your holiday.
| | | | |
| --- | --- | --- | --- |
| Spending Money | 1 week | 2 week | 1 month |
| Budget | NZ$600 | NZ$1200 | NZ$2400 |
| Mid-Range | NZ$2100 | NZ$4200 | NZ$8400 |
| Luxury | NZ$4000 | NZ$8000 | NZ$16000 |

Avoid Nasty ATM Fees
Get some cash in a flash.
With S Money, you know you'll always get the best rate.
How Much Does the Average Person Spend a Day in New Zealand?
It's easy to spend a little or a lot of money in New Zealand, depending on how you budget and plan out your trip.
You can stick to public transport options and cheap hostel dorms to cull the expenses. Or you can make the most of the country's luxury offerings by staying in lavish 5-star eco-resorts and treating yourself to heli-tours to the islands' most remote locations.
The average tourist is likely to spend between NZ$200 and NZ$325 a day. A budget trip could come in at NZ$70 – NZ$75 a day while it's best to put aside roughly NZ$400 to NZ$500 per day for a luxury getaway.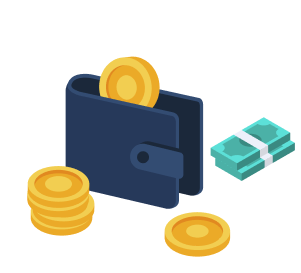 How Much Should I Budget for a Trip to New Zealand?
How Much Spending Money for One Week in New Zealand?
A week in New Zealand could see you exploring just one island or jet setting between the major cities. The perfect budget per person for a 7-day trip might look like this:
Budget trip: NZ$600
Mid-range trip: NZ$2,100
Luxury trip: NZ$4,000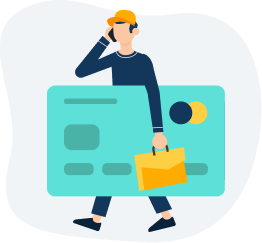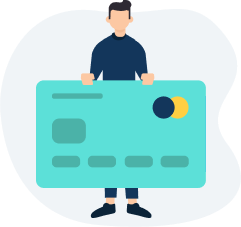 How Much Spending Money for 2 Weeks in New Zealand?
Two weeks in New Zealand will give you enough time to get to know one island thoroughly. Take a road trip on the North Island from Auckland to Wellington or loop the South Island from Christchurch to Dunedin to Queenstown and back.
Whatever your itinerary, the following per person budget should nicely cover expenses:
Budget trip: NZ$1,200
Mid-range trip: NZ$4,200
Luxury trip: NZ$8,000
How Much to Take for a Month in New Zealand?
A whole month-long trip to New Zealand is the dream! You'll have plenty of time to explore every delight on both major islands. A per person budget for such an epic journey might involve:
Budget trip: NZ$2,400
Mid-range trip: NZ$8,400
Luxury trip: NZ$16,000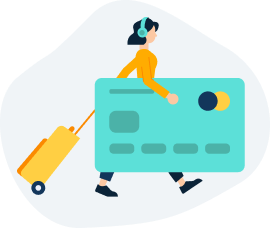 How Much It Costs to Travel in New Zealand
The Costs of Accommodation in New Zealand

New Zealand has everything from remote, exclusive eco-resorts to an endless supply of campgrounds, meaning there are plenty of places to stay that will suit your accommodation budget.
Whatever accommodation you choose, it's likely to leave quite the hole in your holiday savings. We suggest the following budget for accommodation:
For a dorm bed or campsite: NZ$25−40 per night
A double room in a mid-range hotel or motel: NZ$100–200
A double room in a luxury hotel: from NZ$200-400
The Costs of Food in New Zealand

There's a huge difference between cooking up a simple campfire or hostel dinner and dining in at one of New Zealand's premier restaurants.
Supermarkets are easily your most affordable destination for food but you can't miss out on sampling the local crayfish, hokey pokey ice cream, and pavlova.
On average, you can put aside roughly NZ$100 per day for meals. Expect to pay the following price per meal:
A budget meal at a cafe or fast food joint: NZ$14 - 20
A main course at a mid-range restaurant: NZ$20 - 30
A three-course meal at a high-end restaurant: NZ$95
Thankfully, it's easy to save money on food in NZ by following some of these tips:
Split a meal. Portions are typically huge so you should still be satiated even when sharing one dish.
Get takeaway. If you have a fridge in your motel or a kitchen at your Airbnb, request a box for your leftovers and save them for another meal.
Cook your own food. Accommodation options from Airbnbs to hostels often have kitchens you can use to prepare your meals.
The typical traveller spends between NZ$20 - NZ$30 per day on food. If you want to save some pennies, it's best to avoid tourist traps by venturing away from the most well-known tourist attractions.
The Costs of Transport in New Zealand

With a wealth of destinations spread across New Zealand's two main islands, it's natural to assume your trip will take you beyond Auckland, Wellington, or Christchurch.
On average, travellers spend about NZ$40 daily on local transport and NZ$129 on public transport between cities.
New Zealand has a single bus network and a limited railway network, making car and campervan hire the most common option.
The only fully national coach service is InterCity, which has affordable single-journey tickets as well as bus passes. A Flexipass costs NZ$169 for 15 hours or NZ$518 for 60 hours of travel.
New Zealand has 25 domestic airports, making flying between islands and even between cities very feasible. Just note that journeys that could be travelled by car in less than 4 hours are usually quite pricey. A flight between Auckland and Christchurch starts at about NZ$100.
Taking a road trip through New Zealand is THE thing to do, so it makes sense you might want to hire a car or, even better, a campervan.
The costs for car rental and campervan hire vary dramatically depending on
The season you're travelling
The type of vehicle you want to hire
The hire company
Any additional inclusions
For car hire, expect to spend anywhere from NZ$20 a day for the cheapest models to NZ$150 a day for larger vans during the high season.
For campervan rental, it'll be anything between NZ$60 for the more affordable vehicles and NZ$260 for the best RVs during high season.
The Costs of Activities in NZ

New Zealand is considered one of the biggest adventure destinations in the world so you may find yourself having to choose between the multitude of activities.
From DIY hikes to skiing holidays, New Zealand has plenty on offer to cater to every budget. If you want an action-packed holiday, you can use the following costs as a budget guide:
Fortunately, New Zealand has plenty of natural beauty, which can be appreciated for free if you're a keen hiker.
What is the best way to take money to New Zealand
Much like Australia, New Zealand uses a mixture of cash and plastic payments, making it important you have both options available to you on your travels. This could include:
Carrying New Zealand money.
Using a credit card for big ticket purchases.
We recommend buying New Zealand dollars from home before you leave, then using your debit card for small purchases and ATM cash withdrawals while in the country. A credit card may be useful for larger expenses, such as your car rental.
Learn more: The Six Best Ways to Take Money to New Zealand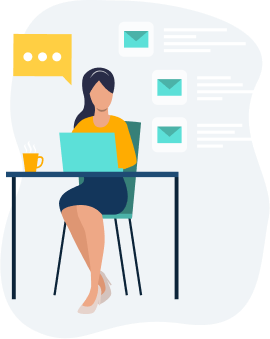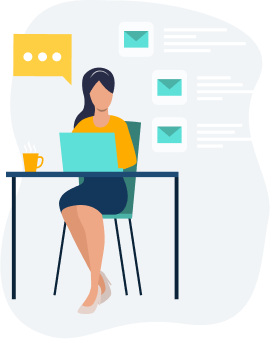 Learn more about currency exchange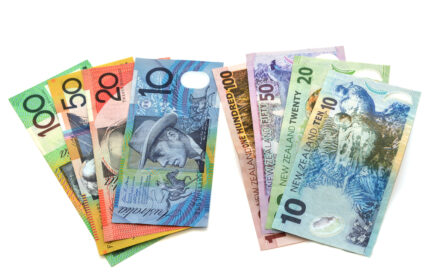 The outlook for the Australian dollar (AUD) against the New Zealand Dollar (NZD) is relatively flat in 2024. New Zealand is a relatively small country but its currency punches above its weight. The New Zealand dollar (NZD) is traded on global exchange markets far more than the country's relative share of global GDP. Its value is also of crucial interest to Australians, given New Zealand remains our most popular travel destination. In 2022-23, Australians made more than 1.19 million trips to the country, according to ABS data. While the two countries have close cultural and economic links, the exchange rate […]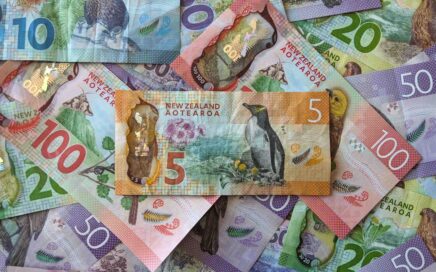 This article looks at what the banks are predicting for the AUD to NZD exchange rate over the long term in 2023. The 2024 AUD NZD Forecasts are out now With most of 2023 out of the way, attention turns to 2024. Now that most economists have released their predictions for the AUD NZD exchange rate, head here to find out the most up to date forecasts: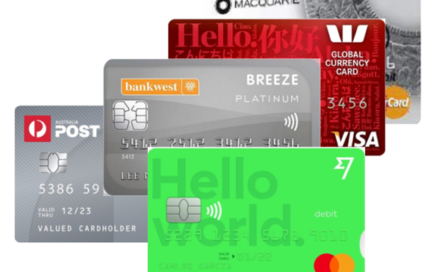 Editorial note: We may not cover every product in this category. For more information, see our Editorial guidelines.