A Travel Money Guide to Holland
You're finally heading to the Netherlands (also called Holland). You'll have a chance to explore the canals of Amsterdam, photograph windmills, browse cheese markets, stroll through tulip fields, and visit the artworks of the Old Dutch Masters.
But you'll get even more out of your budget by knowing the best way to pay in the Netherlands. In this guide, you'll learn:
What Currency is Used in Holland?
The Netherlands adopted the euro as the official currency in 2002. The Netherlands was actually one of the fastest countries to completely transition from its old currency – the Dutch guilder or gulden – to euros. Guilder banknotes can still be exchanged at De Nederlandsche Bank (Dutch bank) until 2032. Guilder coins can no longer be exchanged.
Eighteen other European Union members have adopted the euro as legal tender, making up what is commonly called the eurozone.
The euro is commonly written as the symbol € and is represented on the foreign exchange market with the currency code EUR.
As with most European countries, the symbol typically follows the numerals in the Netherlands, so €10 will often be written as 10€. Full stops also denote decimal points (€1,50) while commas represent thousands (€10.000).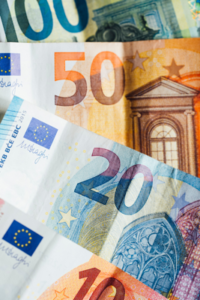 Using Your Bank Card in the Netherlands
These days, everybody travels with a bank card of some sort. Some of the best travel money cards include debit, credit and prepaid cards – but the types of bank cards and the different banks take often drastically different approaches to their fees and charges.
In general, Visa and Mastercard are the most commonly accepted. Some businesses may charge fees of between 2% and 6% for bank card payments.
Debit cards are commonly used across the Netherlands by locals so you should have few problems using yours.
Just beware, your home bank may impose high rates and fees if you use your card overseas. These fees might cover ATM withdrawals, overseas transactions, and currency conversions.
Some cards that offer more competitive rates and lower (or even no) fees include: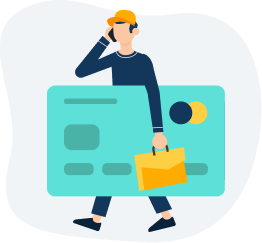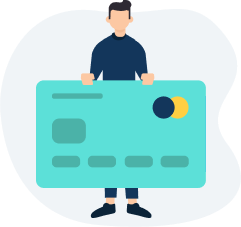 The credit card culture in the Netherlands isn't as popular as in other Western countries, so you may find far fewer businesses accepting credit cards than you're used to. Even Dutch supermarkets refuse credit cards.
While Visa and Mastercard are the most widely accepted, you might have more trouble using an American Express or Diners Club card.
Also beware the fees you could incur by using your credit card overseas. These include cash advance fees for ATM withdrawals, international transaction fees, and overseas ATM withdrawal charges.
Our recommendation is the 28 Degrees credit card option, which offers lower fees and charges than most.
Prepaid travel cards work by letting you load up in the currency of your choice and lock in the exchange rate.
Though you avoid some fees for spending in a foreign currency, you might end up squandering those savings on other charges, such as reload fees and inactivity fees. Travel cards also usually apply ATM withdrawal fees.
Not only this, it can often take days for your currency to actually load onto your card, leaving you potentially cash-strapped.
If you still like the idea of locking in the exchange rate, both the Revolut and TransferWise debit cards come with currency loading options.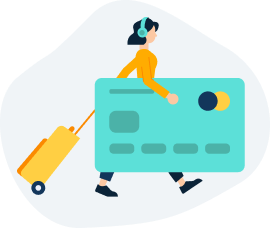 Using a Currency Converter
The euro's value is impacted by a host of different factors, from supply and demand of the currency to economic and political events both regionally and globally.
Our foreign currency converter below will show you the mid-market exchange rate, which is the 'truest' rate you'll find (the one shown on Google and XE) - the midway point between the buy and sell rate.
Use this tool to get a real-time rate of AUD to EUR and find out how much it will cost you to buy euros with S Money.
How to Exchange Currency in the Netherlands
If you've decided to exchange your currency upon arrival in Holland, you have three main options.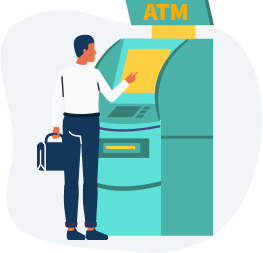 ATMs are perhaps the best place to get the local currency once you arrive in the Netherlands. Called geldautomaat in Dutch, ATMs are available virtually everywhere in the country.
But if they provide an option to charge in your home or local currency, choose the local currency. The rates are usually unfavourable compared to those made by your home bank during the transaction.
Unlike independent ATMs, Dutch bank ATMs don't charge a fee for foreign cards. Even so, be sure to check your home bank's charges and fees for foreign ATM withdrawals.
Currency Exchange Outlets
Whereas in most countries, banks are a good place to exchange currency, in the Netherlands, you can only exchange currency if you have an account with the bank.
Since this is unlikely for most travellers, the next best option is to use an exchange bureaus called grenswisselkantor (GWK).
Outside Amsterdam, you'll most likely find the GWK counters at the train stations in larger cities. In Amsterdam and Rotterdam, there are also independent exchange offices. But in all occasions, expect poor exchange rates. Pott Change in Amsterdam is the one exception.
Easily the worst places to exchange your money would be at Dutch airports, hotels, and businesses such as bars and coffee shops. These places are infamous for their high fees.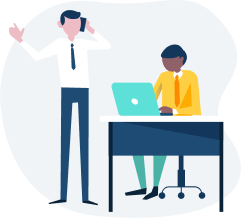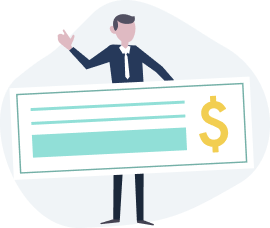 Once one of the safest ways to carry money abroad, travellers cheques today are more hassle than they're worth. They can be difficult to cash; post offices refuse them and it's hard to find banks that will accept them.
Airport exchanges do accept them but, as expected, the exchange rates can be exorbitant.
Buying Dutch Currency Before You Go
If you're looking for value, add 'buy currency' to your travel planning list and secure your euros before you leave home. This also frees up your time in the Netherlands to do what you're going there for: to explore.
There are three ways to buy euros from home:
Buying euros online to be delivered or for you to pick up in-store.
Swapping AUD for EUR at a currency exchange store.
Buying euros at the airport.
Since Australian airport exchange bureaus are among the most expensive in the world, it's not a good idea to leave your currency exchange until the last minute.
Instead, get the most value by jumping online. Online currency exchange retailers like S Money can offer the real mid-market exchange rates you see on Google or XE.
If you still prefer to exchange currency at a bricks-and-mortar bureau, head to one in the CBD as suburban outlets don't usually offer the best deals.
Familiarise Yourself with the Dutch Euro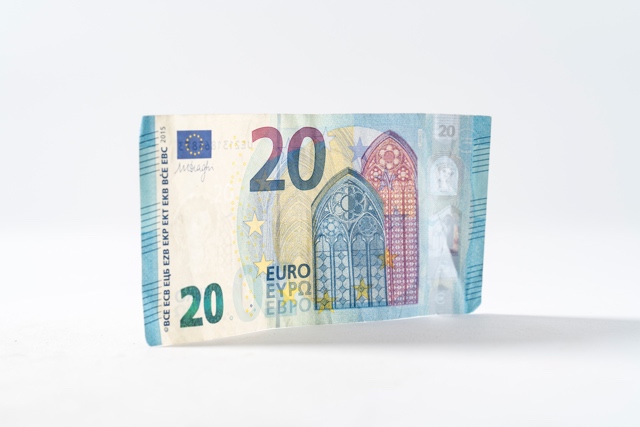 Across the eurozone, the individual countries are responsible for designing their own coins and printing their banknotes. While banknotes are homogenous across the eurozone, every country has its own national design on one side of the coins.
The euro has eight coin denominations of one cent, two cents, five cents, ten cents, 20 cents, 50 cents, €1, and €2.
The common side – shared by all countries in the eurozone – features the numerical value of the coin and a map of the European Union.
In the Netherlands, euro coins minted from 1999 to 2013 feature the Dutch Queen Beatrix on the national side. Since 2013, when the queen abdicated the throne, designs have featured King Willem Alexander.
Despite the individual designs, Dutch coins can be accepted throughout the eurozone, and vice versa.
The two smallest coins – the one and two cent coins – are often avoided in Dutch shops. Instead, cash transactions are rounded up to the nearest five cents. In the Netherlands and in Ireland, this is voluntary, whereas it's the law in Finland.
This generally means one cent, two cents, six cents, and seven cents are rounded down to the nearest five cents while three cents, four cents, eight cents, and nine cents are rounded up. But if you have one and two cent coins, they're still accepted as payment.
There are seven euro banknotes available in these denominations: €5, €10, €20, €50, €100, €200, and €500.
Many Dutch businesses will refuse larger banknotes – some even hesitate to accept €50. In general, most establishments favour coins over notes so it's best to have smaller sums on you whenever possible.
The Average Cost to Travel in the Netherlands
Make your savings stretch even further by figuring out your budget before you go. To help you out in this endeavour, here are some of the average costs you'll encounter in the Netherlands:

€90-€200 per night
A double room in a mid-range hotel

€10-20
A one hour canal cruise


€2.80
A single ticket on Amsterdam public transport

€10-20
Entry to a main museum
Leftover Euros at the End of Your Trip? What to Do with That Unused Cash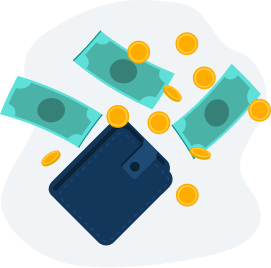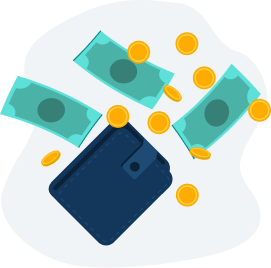 It's annoying returning from a trip with a wad of foreign cash but there are plenty of ways to dispose of these unwanted coins and notes:
Your airline might distribute envelopes for currency collection to donate to charities (check out Qantas's Change for Good program with UNICEF).
Australian international airports often have collection boxes for unwanted currency, which is donated to charity.
Drop off your currency at any branch of the Commonwealth Bank of Australia, which then gives every cent to UNICEF.
Change your Dutch currency either at the airport or, better yet, with a money changer in the city.
Why not hold onto those euros for a friend just heading off? It'll be a lovely surprise and going away gift for them!
Keep your money for later trips to Europe. The euro is the official legal currency of 19 eurozone countries and accepted by many more.
7 Travel Money Tips for Trips to Holland
Many tourists waste money through not finding the best ways to exchange their currency.
To help you avoid this quandary, here are a few practical tips to help you get the most bang for your … euro:
Avoid the airports! Currency exchange bureaus at the airport charge epic fees. If you like a good deal – or even just a reasonable one – avoid these at all costs.
Only carry what you need – It can be expensive to change euros back into AUDs so only take what you think you'll spend. Not only this – nobody likes to tuck wads of notes into their socks and toiletries for safekeeping on longer journeys.
Ask for a mix of denominations – Make it easy on yourself and the vendors by getting a mix of smaller notes.
Check your exchange rate – Google and XE.com are the standard market exchange rate but you'll notice how wildly bank and currency exchanges can vary their rates. Try to get as close to the market rate as possible.
Look out for hidden fees – The bane of our (financial) existence, hidden fees will often make a huge difference to the cost of your holiday. Be particularly wary of hidden bank fees for overseas card usage.
The right card makes all the difference – Having a card is convenient but it can take a hit to the bank account if you have the wrong card. Research and arm yourself with the best card for travel for big savings.
Mix it up! Many travellers only use their credit card while some only think about cash. But the best option depends on your situation. Save the card for huge purchases such as hotels and car hire and reserve your cash for smaller wins – transport, attractions, or meals out.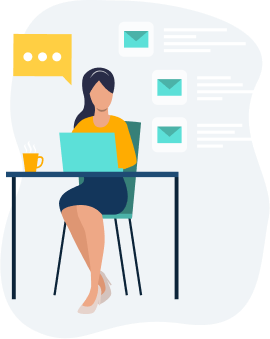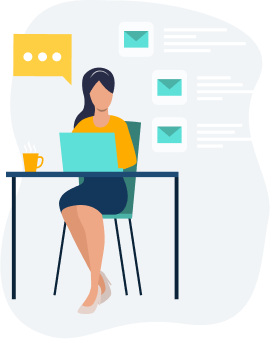 Learn more about the Euro Currency Exchange
Ready to buy some euros at a great value for your trip? Use our AUD to EUR currency converter to find out how much you'll get for your Aussie dollars today.
The Latest Euro Dollar news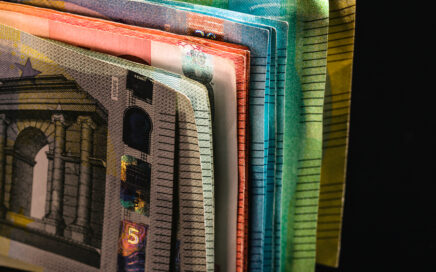 The Australian dollar is facing a mixed outlook against the Euro in 2024. The Australian dollar (AUD) has struggled against the Euro (EUR) in recent months. The EUR, which is the official currency of 19 of the 27 European Union (EU) member countries, peaked above €65.6¢ in January 2023. But it then saw a consistent decline, falling below the €60¢ barrier in the second half of the year. There are mixed forces at play which affect the value of the Euro, which covers a diverse area including the major economies of Germany, France and Italy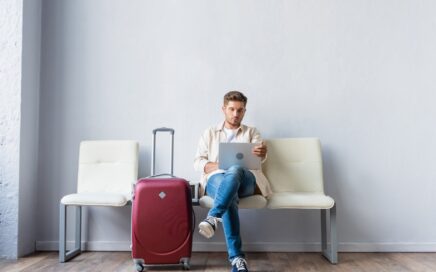 An adventure around Europe is a rite of passage among Australians. While there's plenty to look forward to, it's also important to prepare for unplanned events. That's where getting travel insurance for Europe can help. A comprehensive policy makes sure you receive the medical treatment you need in an emergency and reimburses you for lost, stolen, or damaged personal belongings. These days, comparing international travel insurance policies can also protect you from unexpected costs or emergencies arising from COVID-19.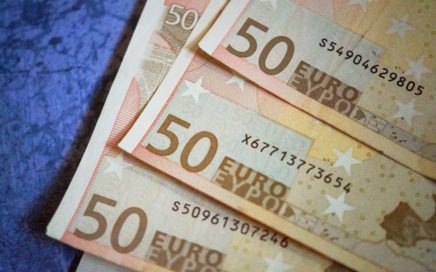 This article looks at what the banks are predicting for the AUD to EUR exchange rate over the long term in 2023. The 2024 AUD EUR Forecasts are out now With most of 2023 out of the way, attention turns to 2024. Now that most economists have released their predictions for the AUD EUR exchange rate, head here to find out the most up to date forecasts: