A Travel Money Guide to Singapore
Whether Singapore is your holiday destination or just a fun stopover on the way to somewhere else, the city-state will quickly capture your heart.
Travelling can be a little stressful but with a little knowledge of the country's money situation, your trip will go a lot more smoothly.
Read on to learn more about the currency in Singapore and spending while you're there, including:
What Currency is Used in Singapore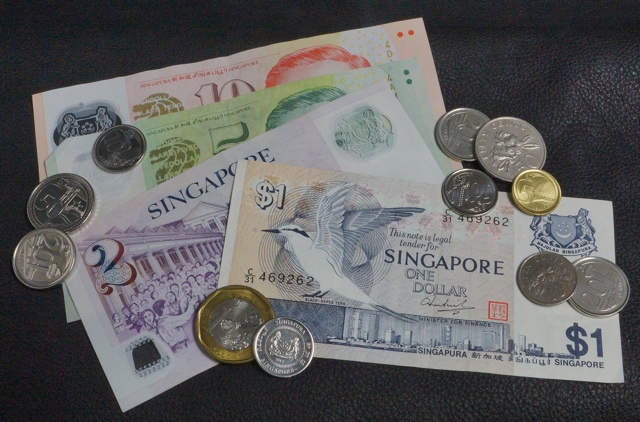 The official currency in Singapore is the Singapore Dollar, listed on the international markets as SGD, with the symbol $ or S$ (colloquially called the Sing dollar or simply the sing). The Singapore dollar is made up of 100 cents. It has five coin denominations of five cents, ten cents, twenty cents, fifty cents, and $1.
Banknotes are available in $2, $5, $10, and $50. Banknotes that are rarely used include $100, $500, $1000, and $10,000. Coins and notes are issued by the Monetary Authority of Singapore.
Can I Use Australian Dollars in Singapore?
While some shopping centres and hotels accept Australia Dollars, along with US Dollars, Japanese Yen, Pounds Sterling, and even traveller's cheques, you probably won't get the same value as you would exchanging currencies.
You'll need SGD for smaller venues, like hawker's centres, so it's best to exchange your foreign cash through a bureau de change and get a better rate of exchange.
Thanks to an agreement with Brunei, the Brunei currency is also legal tender in Singapore, although you might have trouble paying with Brunei coins. One Brunei dollar equals one SGD.
Do I Need Cash in Singapore?
The city-state is as tech-savvy as Australia when it comes to payment systems, so you should be able to get by without needing cash for many expenses. International debit and credit cards are broadly accepted.
But it's always handy to have a bit of spare change on hand, especially if you find yourself shopping at markets or eating at hawker's centres.
Using Your Bank Card in Singapore
Most businesses are well set up to receive payments by card in Singapore. Some of the best travel money cards include debit, credit and prepaid cards. International credit and debit cards are widely accepted, as long as they have a four-digit PIN.
It's important to know about dynamic currency conversion (DCC) when using a bank card abroad. DCC is where the credit card processor, such as a shop or hotel, converts the currency and charges you in your home currency rather than Singapore dollars.
You'll typically be asked how you'd like to be charged – in every case, choose the local currency. Otherwise, you may end up paying additional fees for the service, alongside the other bank fees.
Chances are you already have a debit card, so it's a no-brainer to take it on your holiday. Most Singaporean businesses will accept any international debit card that features a Visa, Mastercard, Cirrus, or Maestro Plus logo.
But that doesn't mean it's a great idea to use it everywhere. Depending on which bank you're with, you might wrack up costs for every international transaction through currency conversion fees. You might also have to pay foreign ATM withdrawal fees.
Several renowned banks offer travel-friendly cards that waive some charges. If you're a frequent traveller, it might be worth checking out Wise, ING, Citibank and Revolut.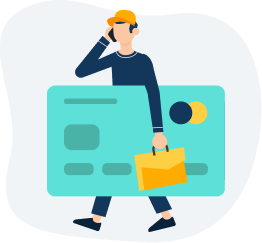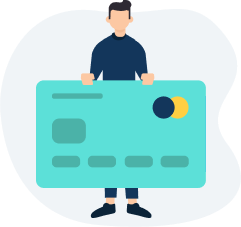 Credit cards from the major providers are accepted almost everywhere on the island. That includes Visa and Mastercard as well as American Express and Diners Club.
Even better, Singapore has outlawed surcharges on credit card purchases so you shouldn't have to pay extra to pay with your card.
Just be wary of the charges you might incur for using your credit card overseas. These can include:
International transaction fees
High exchange rate margins
ATM fees
Potential 'cash advance fees' if you use an ATM
Once again, there are a few noteworthy credit cards for frequent travellers, among them, cards from Bankwest Platinum and 28 Degrees. Both these bank card waive currency conversion fees.
The biggest advantages of prepaid travel cards are that you can lock in a favourable exchange rate and avoid paying currency conversion fees. You also get a handy back-up card.
Almost all travel cards support SGD, except for the Suncorp, Australia Post, and American Express prepaid travel cards.
Just remember that though you might save money in some areas, you could end up just spending it elsewhere. Many travel cards still impose:
International ATM withdrawal fees
Initial load fees
Reload fees
Inactivity fees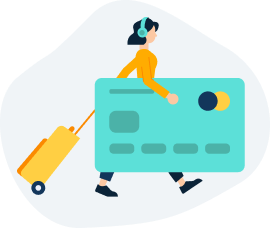 Singapore Dollars (SGD) to Australian Dollars (AUD)
The Singapore dollar is one of the most stable currencies in Southeast Asia. Want to compare exchange rates?
Enter the values and currencies into our conversion tool below to find out how much it would cost you to buy SGD with AUD and other currencies today. We use the same mid-market rate you find on Google and XE.com.
How Much Cash Should I Carry to Singapore?
To save yourself the hassle of having to convert leftover SGD back into AUD at the end of your trip, try taking only what you need.
Of course, to calculate your budget, you'll need to know some of the average costs to travel in Singapore. On average, you should put aside roughly S$100 per day spending money for the average holiday.
You could be looking at some of the following expenses:

Roughly S$120 per night
A double bed in a mid-range hotel

S$12
A meal at an affordable restaurant


S$1.30-2
A one-way public transport ticket

S$74 for one day
A ticket to Universal Studios
How to Exchange Currency in Singapore
Card is a popular payment method in Singapore but there are some places you will need cash and you'll always be thankful to have a Singapore dollars on you at any time.
While you'll have no trouble exchanging currency in Singapore, you may want to think twice about it if you're out for the best rates, as many exchange bureaus provide high commissions and poor rates.
Find out more about the 3 most popular ways to exchange currency in Singapore, using ATMs, currency exchange offices or travellers cheques.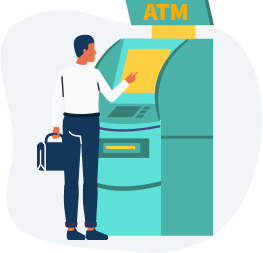 ATMs are widespread across the tiny island nation. You'll find them at every bank, MRT station, and shopping centre.
While ATMs are convenient and easy, it's good to be aware of the costs you may pay for the privilege.
Your home bank may charge fees for international transactions, including a foreign ATM withdrawal fee as well as a currency conversion fee. It's worth checking before you go.
Some local ATMs charge operator fees per transaction, which can be up to S$5. But your home bank might have an alliance with one of the island state's big banks. Westpac, for example, has an ATM partnership with Singaporean banks DBS and POSB, which means you won't have to pay ATM fees if you withdraw from those bank ATMs.
Important note: Don't forget to notify your bank about your travel plans before you head off. Otherwise, your bank might confuse your Singaporean purchases with fraudulent activity and freeze your card.
Currency Exchange in Singapore
You won't have any problem changing money in the city. There are plenty of bureaus de change at Changi Airport, on Orchard Road and in Little India and Chinatown. Authorised businesses will display a 'Licensed Money Changer' sign.
Licensed money changers tend to offer marginally better rates than banks as many banks charge flat fees of S$3 per transaction. Also, banks only exchange currencies on weekdays. To get the best exchange rates, head to these popular centres for foreign exchange
The Arcade in Raffles Place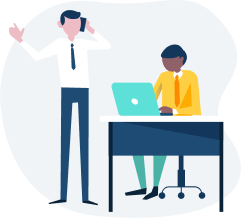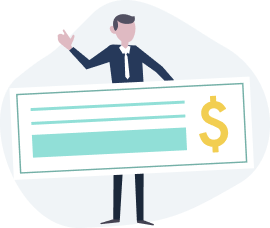 Whilst travellers cheques used to represent extra security when travelling overseas, dramatic increases in technology have improved security on cards. This means while they are still an option, they are more costly of your money and time.
Singaporean banks and hotels still cash cheques, but you're unlikely to get great value for them, we recommend sticking to ATM withdrawals and cash exchanges.
Buying Singapore Dollars (SGD) Before You Go
After a tiresome flight, the last thing you want to think about is finding somewhere to secure the right currency. Why not buy SGD before you leave home to ease your passage into the country?
You can buy SGD in Australia in 3 ways:
Buy dollars online to be delivered or made available for pickup.
Swap Australian dollars for Singapore dollars at a currency exchange office.
Buy Singapore dollars at the international airport.
Try S Money or a similar online currency exchange store to get rates that reflect the comparisons you see on XE or Google.
If you choose online delivery or in-store pickup, check the processing time. Some exchange companies with online options suggest you allow between two and five days to process currency.
Prefer in-store currency exchange? Head to the CBD of your nearest city for the most competitive exchange rates; suburban bureau de change outlets tend to have poorer rates and fees.
Currency exchange counters in Australia's airports are infamous for their atrocious exchange rates. Avoid them if you can.
Not ready to buy yet?
You can get a free rate tracker!