A Travel Money Guide to Scotland
Wild, windswept landscapes, long-forgotten castles, and (of course) the lake with the elusive monster. Scotland is a mystical, exciting destination. And now you're headed there!
Be better prepared for your trip by familiarising yourself with Scotland's currency and preferred methods of payment.
This traveller's guide will help you become a little more travel savvy and ready to make stretch your savings. You'll learn:
The Currency Scotland Uses
Scotland uses the pound sterling, which is the legal tender throughout the United Kingdom (England, Scotland, Wales, and Northern Ireland).
The British pound is represented by the symbol £ and the currency code GBP.
Although Scotland shares the same currency as the rest of the United Kingdom, Scottish banks print their own banknotes.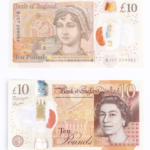 Using Your Bank Card in Scotland
Plastic money is popular across Scotland, with contactless payments becoming increasingly common up to £30 per transaction. Some of the best travel money cards include debit, credit and prepaid cards.
The value you'll get from using your bank card will vary depending on the bank you use and the type of card you have.
You'll have greater ease using a card with a Visa or Mastercard logo; you may have trouble paying for items with American Express or Diners Club, especially outside major cities like Glasgow and Edinburgh.
Below we've listed some of the pros and cons of the various types of plastic money to use in Scotland.
Still a favourite among travellers, debit cards make it easy to pay for things overseas but you may pay for the convenience in high fees.
Many banks charge a range of fees for debit card use overseas. These can include withdrawal fees, international ATM fees, and currency conversion fees – often throwing a poor exchange rate into the mix as well.
One of the best travel money cards for Scotland is the Wise Travel Card, which doesn't have purchase, load, or reload fees and offers the same exchange rates as those you see on Google or XE.com.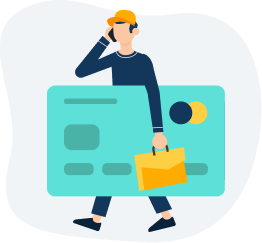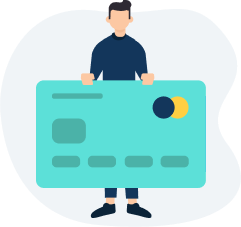 As with bank cards, credit cards are commonly accepted in most places in Scotland. Some B&Bs, bars, and restaurants will only accept cash so it's good to enquire before you book or order.
You'll have no trouble with Visa and Mastercard credit cards but only major chains typically accept American Express – and you'll have trouble using your Diners Club card at all.
Just remember, your credit card may come with a host of additional fees for overseas transactions, among them:
An international transaction fee
An exchange rate margin
An ATM fee
A potential 'cash advance fee' if you use an ATM
If you still enjoy the peace of mind of having a credit card, try the 28 Degrees credit card, which is made for frequent travellers.
They're not always the golden option you expect. Long lists of fees often accompany bank prepaid travel cards. You might also be looking at poor exchange rates and difficulty converting any Scottish currency back to Australian dollars.
If you like to lock in currency and load up a card, look to the Revolut and TransferWise debit cards, both of which provide this option at a good exchange rate.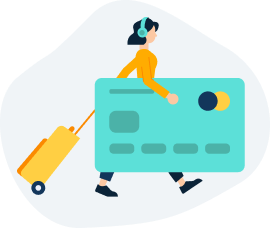 The Exchange Rate for Scottish Pounds
One of the most commonly traded currencies in the world, the British pound's value fluctuates based on a range of global (and local) economic and political factors.
Our online foreign currency converter below will tell you the current mid-market exchange rate - that is, the 'true' rate between the buy and sell rates - between the AUD and GBP.
You can also use this tool to figure out just how much Scottish pounds cost with S Money today.
How to Exchange Currency When You Arrive in Scotland
You can change your local currency into pounds once you arrive in the country. Just remember, you don't need to change Bank of England issued pounds – these will be accepted everywhere.
Keep in mind, currency exchange outlets at ports of entry into the country (such as train stations, ferry terminals, and airports) typically offer some of the worst exchange rates and fees in the country.
If you need to pick up currency, there are a few ways to do it beyond the border entry points.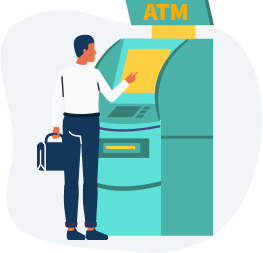 Larger Scottish towns and cities all have ATMs (often called cashpoints in Scotland). Even rural areas generally have at least one ATM.
Most Scottish bank ATMs take any international bank cards that have the Visa, Mastercard, American Express, Plus, and Maestro logos. The most important thing is that your bank card has a four-digit PIN.
Most ATMs provide free withdrawals although some might charge a small fee. Even so, you could still rack up charges from your home bank, from overseas ATM withdrawal fees, currency conversion fees, and more.
Some hotels and shops in more remote areas offer 'cash back' schemes, where you can pay for a transaction with a debit card, add an additional cash amount, and get that amount back in cash.
Currency Exchange Outlets in Scotland
In Scotland, you'll have the option of exchanging currencies in banks, foreign exchange counters, and hotels, especially in the big cities like Glasgow and Edinburgh.
While dedicated exchange bureaus might be open later than banks (and on weekends too), they tend to charge higher commission rates.
If you're headed to London first, exchange your currency there as you'll normally find better rates in England's capital.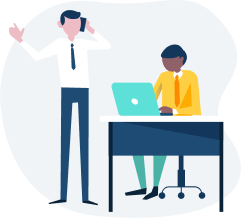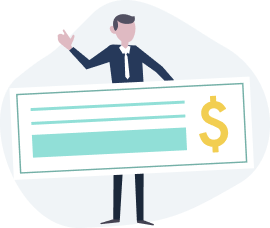 Travellers cheques are fairly uncommon in Scotland, so you may have trouble using them for direct payments or exchanges. Skip them in favour of currency exchanges or ATM withdrawals.
Buying Pound Sterling Before You Go
Ultimately, you'll get the best deals by buying your pounds before you head overseas.
Just remember that you'll receive standard Bank of England banknotes rather than the Scottish banknotes. Since Bank of England banknotes are legal tender in Scotland, this will pose no problems for you upon arrival at your destination.
There are three standard ways to exchange AUD for GBP before you leave:
Buy currency online and have it delivered or collect it in-store.
Buy from a currency exchange outlet.
Buy the currency at your home airport.
If we're frank, we'd advise you to scratch that last option. Australian international airports are renowned for having some of the worst exchange rates and fees in the world.
Instead, order your currency online through a money changer like S Money, which offers the exact same exchange rate you'd find on Google or XE.
Travelex and Travel Money Oz also enable currency orders online but expect to wait between two and five business days for the order to be delivered or ready for pick-up.
The Pound: Scottish Coins and Banknotes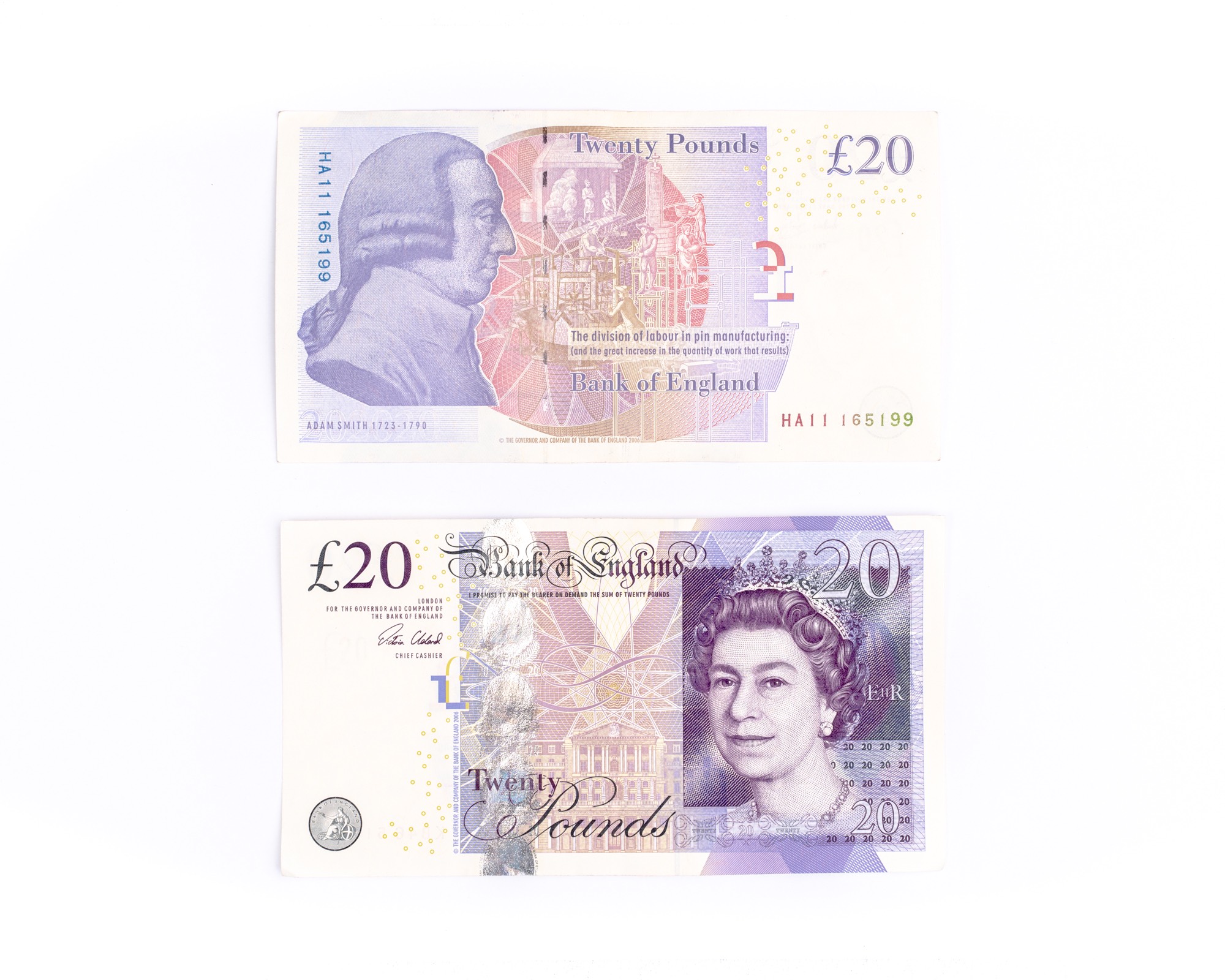 The British currency system used the pound as the base unit, which is made up of 100 pence (usually just referred to as 'pee').
British coins are circulated as 1p, 2p, 5p, 10p, 20p, 50p, £1, and £2. All coins in Scotland are issued by the Royal Mint, so their designs match coins found everywhere else in the UK.
Scottish banknotes come in denominations of £5, £10, £20, £50, and £100. A rare £1 note is also still used in circulation.
Three Scottish retail banks – the Bank of Scotland, the Royal Bank of Scotland, and Clydesdale Bank – issue their own notes with their own designs.
While these Scottish notes are usually accepted throughout the United Kingdom, they're not technically official legal tender in England or Wales. You shouldn't have trouble using them but shops outside Scotland aren't obligated to accept them.
Most British banks will exchange Scottish pounds for English ones free of charge. Meanwhile, you'll have no problem using English banknotes anywhere in Scotland, so it's always best to use your Scottish notes first!
The Average Costs to Travel in Scotland
Part of being money smart on your travels is calculating how much money you need before you travel so you can exchange just the right amount.
To help you come to this sum, you'll want to budget your trip. And for that, it's good to know some of the average prices you can expect to see in Scotland:

£50-100 per night
A double room in a mid-range hotel

£30-40
A restaurant dinner



Excess Pounds? What to Do with Unused Scottish Currency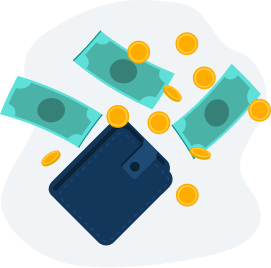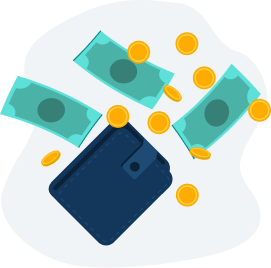 Returning from Scotland with stacks of banknotes is hardly an ideal situation but there's no need to consider it a loss.
Here are some ways to dispose of those last few pounds:
Many airlines distribute envelopes for you to deposit your remaining currency as a donation to various organisations (for example, Qantas has its Change for Good program with UNICEF).
Australian international airports also have collection points where you can deposit your remaining currency as a donation to charity.
The Commonwealth Bank of Australia also collects foreign currency and gives every cent to UNICEF.
You can change your currency at an exchange office at the airport but keep in mind, you will get terrible exchange rates and fees.
For larger amounts, use a money changer in the city to convert your pounds back to AUD.
Why not hold onto those GBPs for a friend just heading off? It'll be a lovely surprise and going away gift for them!
Keep it for the next trip! Aside from the United Kingdom, the pound sterling is also used in British Overseas Territories, the South Sandwich Islands, the British Antarctic Territory, and Tristan de Cunha.
7 Money Tips to Get You Through Scotland
Millions of travellers head to Scotland each year. Sadly, many waste their money on unnecessary foreign currency conversion.
So here are a few practical tips to help you get your money's worth:
Avoid the airports! Currency exchange bureaus at the airport charge epic fees. If you like a good deal – or even just a reasonable one – avoid these at all costs.
Only carry what you need – It can be expensive to change GBPs back into AUDs so only take what you think you will spend. Not only this – nobody likes to tuck wads of notes into their socks and toiletries for safekeeping on longer journeys.
Ask for a mix of denominations – Make it easy on the Scottish vendors and try to get a mix of £20 and £10 notes.
Check your exchange rate – Google and XE.com are the standard market exchange rate but you'll notice how wildly bank and currency exchanges can vary their rates. Try to get as close to the market rate as possible.
Look out for hidden fees – The bane of our (financial) existence, hidden fees will often make a huge difference to the cost of your holiday. Be particularly wary of hidden bank fees for overseas card usage.
The right card makes all the difference – Having a card is convenient but it can take a hit to the bank account if you have the wrong card. Research and arm yourself with the best card for travel for big savings.
Mix it up! Many travellers only use their credit card while some only think about cash. But the best option depends on your situation. Save the card for huge purchases such as hotels and car hire and reserve your cash for smaller wins – transport, attractions, or meals out.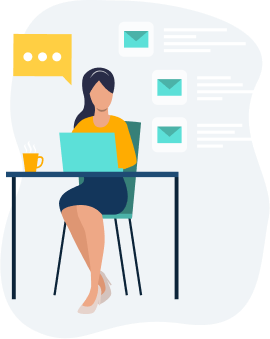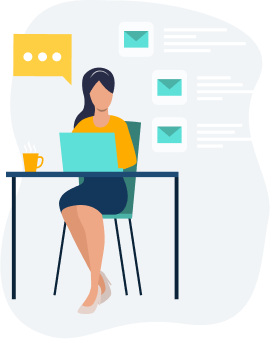 Popping across the Channel to France or heading over to Ireland while you're so near?
Learn more about the French currency and Irish currency today.
The Latest British Pound news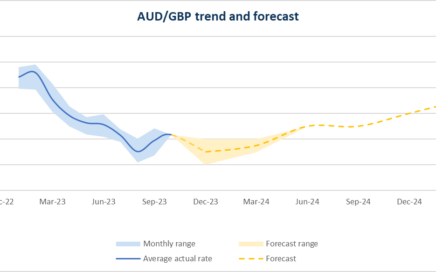 The Australian dollar (AUD) has been on a wild ride against the British Pound (GBP) in 2023 but 2024 may spell a different story. The Australian dollar (AUD) weakened considerably against the British Pound (GBP) in 2023 but it could strengthen slightly in 2024. The AUD peaked at almost 58p in February 2023, before sinking to almost 50p in August as multiple economic factors weighed down sentiment. The relative weakness in the Australian dollar has made the cost of travel more expensive for many Australians, with the United Kingdom our fourth most popular international destination, according to ABS data.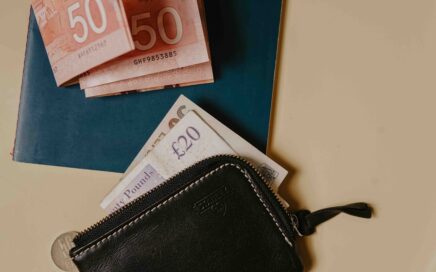 This article focuses on what banks predict for the AUD to GBP exchange rate over long term in 2023. The 2024 AUD GBP Forecasts are out now With most of 2023 out of the way, attention turns to 2024. Now that most economists have released their predictions for the AUD GBP exchange rate, head here to find out the most up to date forecasts: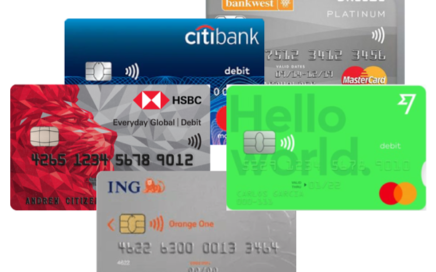 Editorial note: We may not cover every product in this category. For more information, see our Editorial guidelines.