A Travel Money Guide to Ireland
You're finally making it to the Emerald Isle, but part of planning your trip to Ireland involves sorting out the currency. And that's where things get tricky.
With two separate currencies across the Republic of Ireland and Northern Ireland, it's natural that you're confused. So we've covered all the info you need to get you up to speed just in time for your trip:
What Currencies Are Used in Ireland?
It's not as straightforward as you might think. Ireland is in fact split up into the Republic of Ireland and Northern Ireland. The Republic of Ireland uses the euro, represented by the symbol € and the currency code EUR. But Northern Ireland uses the pound sterling (symbol: £ and currency code: GBP) because it is part of the United Kingdom.
In border regions, you may be able to use the currencies interchangeably but this shouldn't be taken for granted.
In shops that do accept foreign Irish currency, they will use their own exchange rate (which can sometimes be quite favourable). They'll return change in the local currency.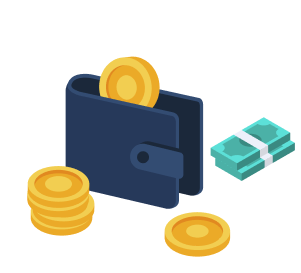 Using Your Bank Card in Ireland
Bank cards are commonly accepted across Ireland, although you'll have better luck using them in cities than in rural areas. Some of the best travel money cards include debit, credit and prepaid cards.
Plastic currency is undoubtedly the most convenient way to pay for things in Ireland, especially when you take into account the dual currency situation on the island. But using bank cards comes with its own pros and cons.
Get up to speed on the bank fees you may incur for using your card for foreign transactions.
Hot tip! If you're asked whether you want to pay in the local currency or your home currency while paying with card, opt for the local currency. The exchange rates are far better.
Bank cards with Visa and Mastercard logos are the most widely accepted both in shops and at ATMs. American Express and Diners Club are accepted in fewer places.
Debit cards are hands-down one of the easiest ways to both pay for things in Ireland and to get cash from ATMs.
As long as your card has a Cirrus, Maestro, or Plus logo, you shouldn't have trouble using it.
Just beware that some bank cards are far superior to others when it comes to international travel.
One of the best travel money cards for Ireland is the Wise Travel Card, which doesn't have purchase, load, or reload fees and offers the same exchange rates as those you see on Google or XE.com.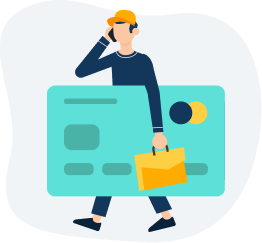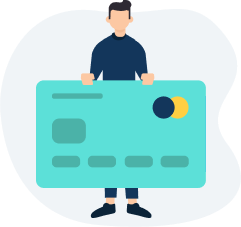 Credit cards are often an appealing choice for travellers, with no currency conversion fees and features such as complimentary travel insurance.
They're also widely accepted everywhere in both the Republic of Ireland and Northern Ireland. But make note, few places will accept cards without a chip and PIN.
There are a few charges that typically come with using credit cards. Many establishments charge a fee for credit cards. And that's on top of the fees the credit card company applies, such as international transaction fees, ATM withdrawal charges, and cash advance fees.
Considering they're pitched at the intrepid traveller, you'd expect prepaid travel cards to provide a competitive option against currency exchange and bank cards.
Sure, they allow you to lock in the GBP and euro exchange rates. And it can be handy having both currencies already loaded onto one card to use in both the Republic of Ireland and Northern Ireland.
But what you save in currency conversion fees you often end up paying in reload fees and ATM fees. Sometimes there are lengthy wait times for your card to process a reload. And the exchange rates are comparatively poor.
It's also worth thinking about the cost and ease of converting excess euros and pounds back into Australian dollars.
A better bet is to use a Revolut or TransferWise debit card, both of which allow you to buy your currency in advance to lock in the exchange rate.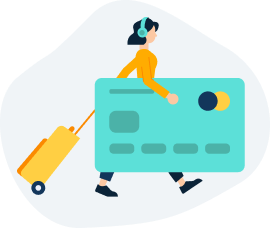 Using a Currency Converter
Both the euro and the pound sterling have foreign exchange rates which fluctuate depending on global and local politics, global and local economies, and supply and demand, among other factors.
The foreign currency converter below shows how many euros you can get against the Australian Dollar. You can also use it to find out how much it would cost you to buy either euros or pound sterling with S Money.
How to Exchange Currency in Ireland
Whether you're arriving in Belfast or Dublin, you'll quickly find that cash is the most common form of payment and is accepted everywhere.
If saving money is your priority, consider exchanging cash before you arrive in Ireland to avoid exorbitant bank fees or poor exchange rates. But if that option isn't available to you, here are some of your best alternatives: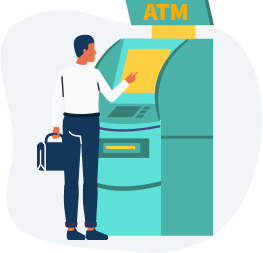 Ireland has plenty of bank ATMs (locally often called cashpoints) especially in the big cities like Dublin and Belfast. It can be harder to find ATMs in rural counties, such as Galway, Clare, and Limerick.
Many convenience stores have their own ATMs if you're struggling to locate a cashpoint but just beware that they often incur an extra charge to use.
Your bank card must have a four-digit PIN as many Irish ATMs don't allow for longer PINs.
Keep in mind, you may be hit with multiple fees from both your own bank and the bank of the ATM. These might include a local bank fee, a foreign transaction fee, a currency conversion fee, and more.
Some Australian banks have partnerships with foreign banks. Find out if your bank is partnered with any Irish banks and you may be able to cut down on bank fees by using their ATMs.
Irish Currency Exchange Outlets
In general, currency exchange bureaus and Western Union branches have some of the highest rates in Ireland.
Dublin, Belfast, and other touristic areas have banks and currency exchange kiosks where you can swap your AUD for EUR or GBP.
While airports might be your immediate choice, you might want to wait till you arrive in the city to get better exchange rates.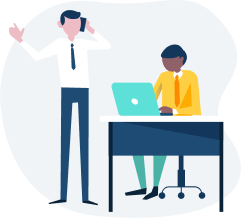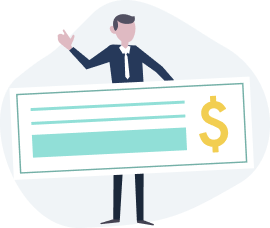 Thanks to advances in bank fraud protection and an increase in places accepting card payments, travellers cheques are virtually redundant in 21st-century travel.
Few Irish traders will accept them and you may even have trouble changing them in a bank so your best bet is to avoid them altogether as they're often more hassle than they're worth.
Buying Irish Currency Before You Go
There are 3 main options to buy currency before you head to Ireland. These include:
Buy currency online and have it delivered or collect it in-store.
Exchanging it at a local currency exchange store.
Buy it at the airport.
Try S Money or a similar online currency exchange store to get rates that reflect the comparisons you see on XE or Google.
If you choose online delivery or in-store pickup, check the processing time. Some exchange companies with online options suggest you allow between two and five days to process currency.
Prefer in-store currency exchange? Head to the CBD of your nearest city for the most competitive exchange rates; suburban bureau de change outlets tend to have poorer rates and fees.
Currency exchange counters in Australia's airports are infamous for their atrocious exchange rates. Avoid them if you can.
The Irish Euro: The Republic of Ireland's Currency
One euro is made up of 100 cents. There are eight coin denominations for the Irish euro, including one cent, 2 cents, 5 cents, ten cents, 20 cents, 50 cents, €1, and €2.
The one, two, and five-cent coins are copper. The ten, 20, and 50 cent coins are gold, while the €1 and €2 coins are silver and gold.
One side of each coin is standardised throughout the eurozone while the other side features a local design of a Celtic harp and the word 'ÉIRE', which is Irish for Ireland. While you can still use non-Irish euro coins in Ireland, some machines struggle to accept them.
Euro banknotes come in seven denominations of €5, €10, €20, €50, €100, €200, and €500, though the higher denominations are rare and sometimes difficult to use. The appearance of euro banknotes is standardised throughout the eurozone.
Since 2015, Ireland has enforced a rounding system that rounds up or down to the nearest five euro cents. Prices ending in one, two, six, and seven cents are rounded down while the remaining numbers are rounded up.
The Pound Sterling: Northern Ireland's Currency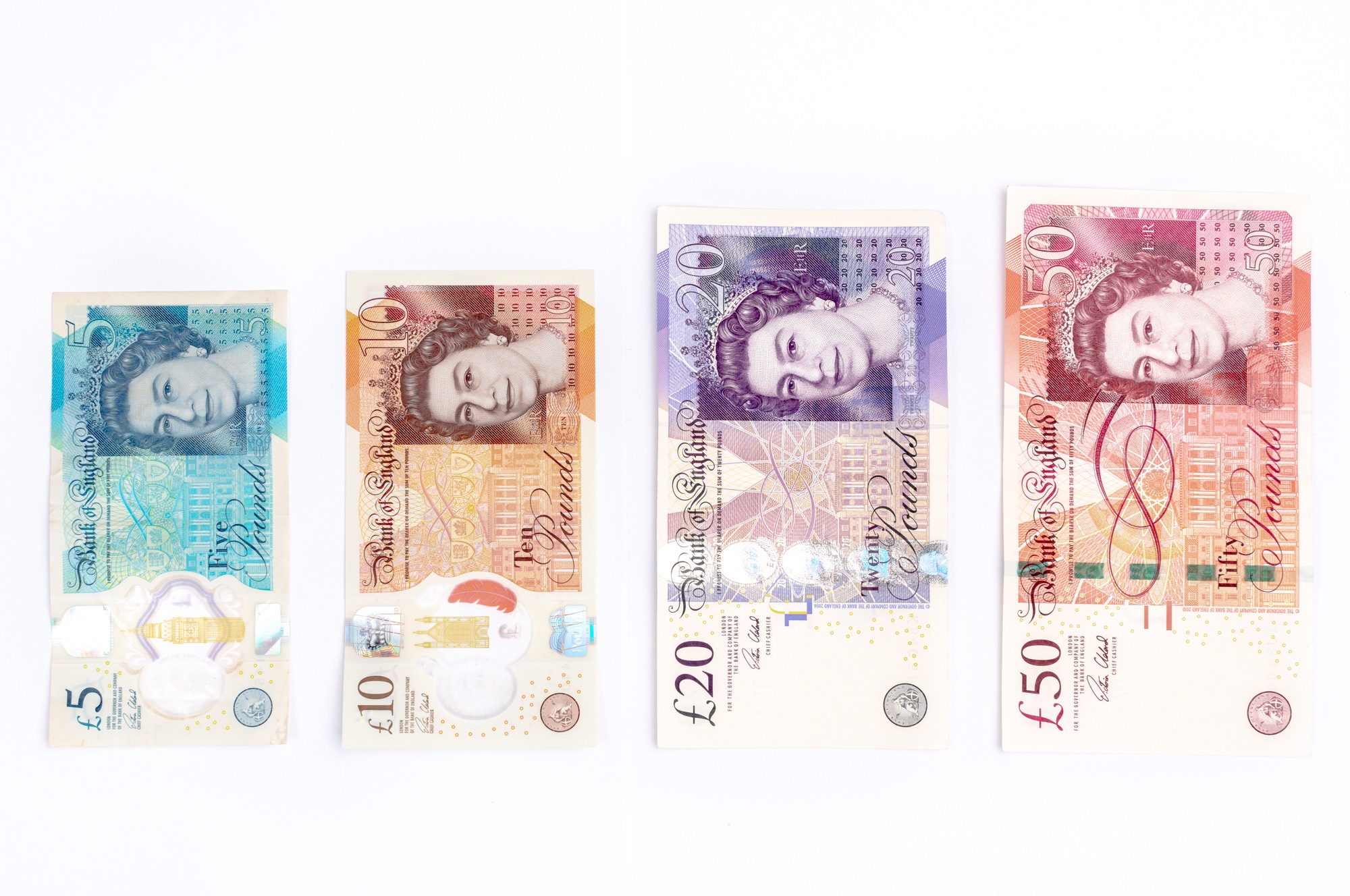 As part of the UK, Northern Ireland uses the pound sterling, with one pound comprising 100 pence.
The eight coin denominations are made up of copper (one and two pence coins), silver (five, ten, 20, and 50 pence coins), gold (£1), and silver with gold (£2).
Pound banknotes are available in denominations of five, ten, 20, and 50 pounds, though £50 notes are still rare and may be refused.
Unlike in the Republic of Ireland, currency in Northern Ireland isn't rounded to the nearest five cents.
British pound banknotes don't have a central authority: they are issued by individual banks across the kingdom.
In Ireland, you'll find the common Bank of England banknotes used alongside notes from Northern Irish banks and the Bank of Ireland. You may even come across Scottish banknotes.
Even though all banknotes are legal tender, you might have difficulty using non-Irish banknotes in smaller businesses and vice versa. Non-Bank of England banknotes may also be harder to exchange back home.
A visit to any large central bank will quickly sort you out; they'll exchange foreign pound notes into the local versions free of charge.
What Will the Irish Currency Buy Me?
Ireland is not a cheap destination. And Northern Ireland is a little more expensive than its southern neighbour. But just how far can you stretch your euros and pounds?

€120 – €200 per night
A mid-range hotel room



€25
Standard cross-country train

from €32 per day
Car rental
Leftover Irish Currency at the End of Your Trip? What to Do with That Unused Cash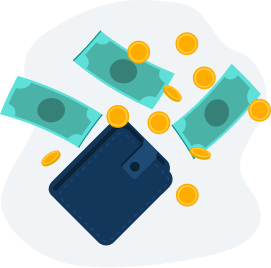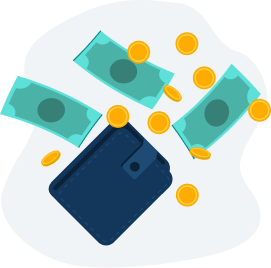 It's annoying returning from a trip with a wad of foreign cash but there are plenty of ways to dispose of these unwanted coins and notes:
Your airline might distribute envelopes for currency collection to donate to charities (check out Qantas's Change for Good program with UNICEF).
Australian international airports often have collection boxes for unwanted currency, which is donated to charity.
Drop off your currency at any branch of the Commonwealth Bank of Australia, which then gives every cent to UNICEF.
Change your Irish currency either at the airport or, better yet, with a money changer in the city.
Why not hold onto those GBPs and euros for a friend just heading off? It'll be a lovely surprise and going away gift for them!
Keep your money for later trips to Europe or the UK. The euro is the official legal currency of 19 European Union member countries and accepted by many more
7 Travel Money Tips in Ireland
While Ireland is a veritable tourist hotspot (who doesn't want to visit the cliffs of Moher?), many tourists waste money through not finding the best ways to exchange their currency.
To help you avoid this quandary, here are a few practical tips to help you get the most bang for your buck:
Avoid the airports! Currency exchange bureaus at the airport charge epic fees. If you like a good deal – or even just a reasonable one – avoid these at all costs.
Only carry what you need – It can be expensive to change euros and pounds back into AUDs so only take what you think you'll spend. Not only this – nobody likes to tuck wads of notes into their socks and toiletries for safekeeping on longer journeys.
Ask for a mix of denominations – Make it easy on yourself and the vendors by getting a mix of smaller notes.
Check your exchange rate – Google and XE.com are the standard market exchange rate but you'll notice how wildly bank and currency exchanges can vary their rates. Try to get as close to the market rate as possible.
Look out for hidden fees – The bane of our (financial) existence, hidden fees will often make a huge difference to the cost of your holiday. Be particularly wary of hidden bank fees for overseas card usage.
The right card makes all the difference – Having a card is convenient but it can take a hit to the bank account if you have the wrong card. Research and arm yourself with the best card for travel for big savings.
Mix it up! Many travellers only use their credit card while some only think about cash. But the best option depends on your situation. Save the card for huge purchases such as hotels and car hire and reserve your cash for smaller wins – transport, attractions, or meals out.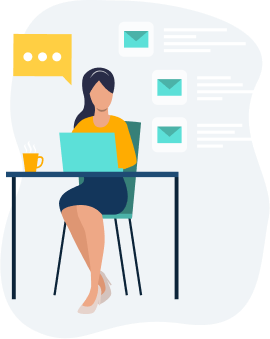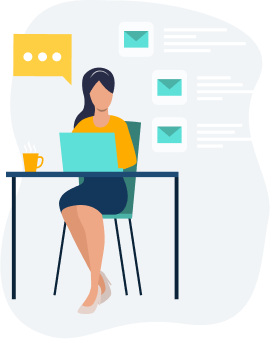 The Latest Euro Dollar news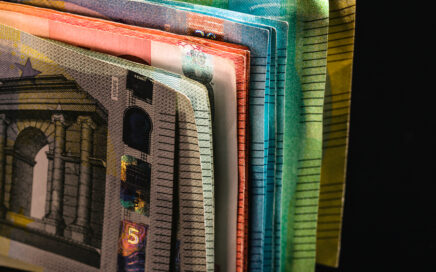 The Australian dollar is facing a mixed outlook against the Euro in 2024. The Australian dollar (AUD) has struggled against the Euro (EUR) in recent months. The EUR, which is the official currency of 19 of the 27 European Union (EU) member countries, peaked above €65.6¢ in January 2023. But it then saw a consistent decline, falling below the €60¢ barrier in the second half of the year. There are mixed forces at play which affect the value of the Euro, which covers a diverse area including the major economies of Germany, France and Italy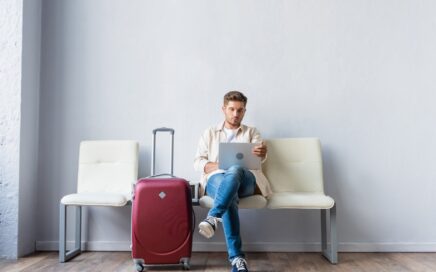 An adventure around Europe is a rite of passage among Australians. While there's plenty to look forward to, it's also important to prepare for unplanned events. That's where getting travel insurance for Europe can help. A comprehensive policy makes sure you receive the medical treatment you need in an emergency and reimburses you for lost, stolen, or damaged personal belongings. These days, comparing international travel insurance policies can also protect you from unexpected costs or emergencies arising from COVID-19.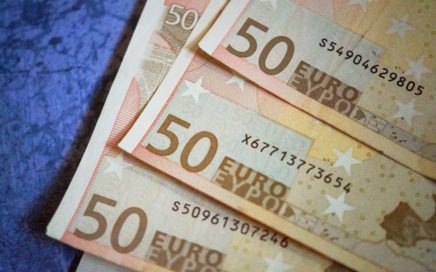 This article looks at what the banks are predicting for the AUD to EUR exchange rate over the long term in 2023. The 2024 AUD EUR Forecasts are out now With most of 2023 out of the way, attention turns to 2024. Now that most economists have released their predictions for the AUD EUR exchange rate, head here to find out the most up to date forecasts: