An Australian Travellers Money Guide to Currency Exchange in China
You'll have more than enough to wrap your head around with China's different culture, language, customs, and lifestyle. Why not save yourself one less stress?
It helps to get savvy about money matters in China before you go. This post covers everything from how and where to exchange currencies to the average costs of things in China.
Read on to learn more about spending in China, including:
What Currency is Used in China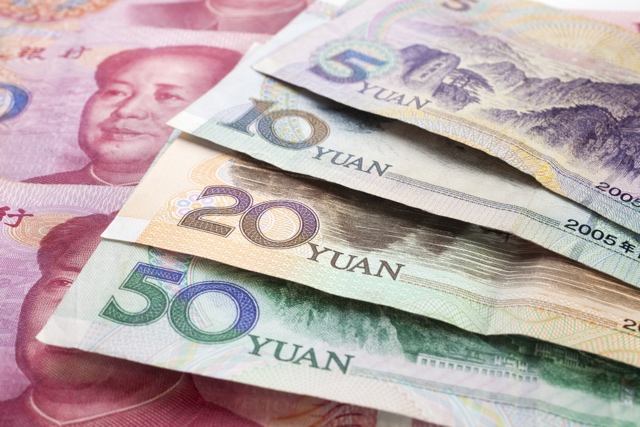 China's official currency is the renminbi, often known internationally by its abbreviation RMB or the international code CNY. The Chinese renminbi, which means 'the people's money', is made up of the basic monetary unit called the yuan (pronounced 'yoo-ahn').
In China, the renminbi is represented by the symbols 元 or ¥. In price quotes, the symbol ¥ precedes the figure while the symbol 元 follow it.
This means you could see one price – for example, 15 yuan – written as 15元, ¥15, or even RMB 15.
Internationally, you may even see prices written as CN¥15 to avoid confusion with the Japanese yen, which uses the same symbol.
The renminbi was introduced by the Communist Party of China in 1949 and has become one of the most stable currencies in the world. The central bank, the People's Bank of China, issues coins and banknotes.
Understanding China's Currency Better
The yuan is made up of ten jiao (角, nicknamed mao), which can be divided again into a further ten fen (分).
Chinese banknotes come in seven denominations, all of them yuan: ¥100, ¥50, ¥20, ¥10, ¥5, ¥2, and ¥1.
There are technically six coins, made up of 1 yuan, 5 jiao, 1 jiao, 5 fen, 2 fen, and 1 fen, although the fen is so devalued that you're unlikely to encounter any on your travels.
Does China Have Two Currencies? The Difference Between RMB and Yuan
There are enough terms to describe China's currency to confuse even the savviest of travellers.
Though renminbi and yuan are often considered different currencies, they refer to the same thing in different contexts.
Renminbi is the name of the official currency, while yuan is the base unit. Kuai is a common nickname for the yuan used among shopkeepers.
It might make more sense if you see these terms alongside their common Australian equivalents:
Renminbi = Australian dollar
Yuan = dollar
Kuai = buck
The Currencies for Hong Kong and Macau
Hong Kong and Macau are both special administrative regions of China with greater autonomy and their own currencies.
Hong Kong uses the Hong Kong Dollar (with the ISO code HKD and the symbol $). As with the Australian currency, the HKD is divided into 100 cents.
Macau's currency is the Macau Pataca (MOP; $), which can be divided into 100 avos.
Some businesses in Hong Kong and Macau may accept Chinese renminbi but you're likely to get better value by paying in the local currency. It's worth noting that you can spend Hong Kong Dollars in Macau but that Macau Patacas cannot be used anywhere outside Macau.
Currency Converter for the Chinese Yuan
Once pegged to the US Dollar, the Chinese renminbi is now a floating currency that is protected against large fluctuations through government intervention. It was the 6th most traded currency in 2019.
You can find out the most up-to-date exchange rates for the CNY to AUD and other currencies using our currency conversion tool.
We use the same mid-market rates you'd find on Google or XE.com. What you see below is the amount you pay to buy Chinese yuan with us.
How to Exchange Currency in China
While plastic and digital payments have grown exponentially (especially in the big coastal cities), China is still a cash economy in large parts of the country, particularly in small towns and rural areas.
Whether you withdraw money from an ATM or exchange it at a bank, be sure to hold onto at least some of the receipts; you will need them if you want to change your leftover kuai back into AUD in China at the end of your trip.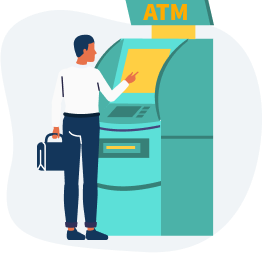 You'll find 24-hour ATMs at Bank of China and Industrial & Commerce Bank of China (ICBC) offices, which are everywhere in the larger cities. HSBC, Scotiabank, and Citibank also have ATMs in larger cities.
Most Chinese ATMs accept bank cards with Visa, Mastercard, Cirrus, and Maestro Plus logos.
There's no need to be worried about language barriers as all Chinese ATMs that accept international bank cards have an English option.
You may have to pay various charges for ATM withdrawals in China. These might include an ATM charge (typically around RMB 20-30 per transaction), as well as your home bank's foreign ATM withdrawal and currency conversion fees.
Chinese ATMs usually have a maximum withdrawal allowance of around RMB 2500 per transaction and RMB 20,000 per day.
Australians who hold a bank card from Westpac or its subsidiaries (Bank of Melbourne, BankSA, and St George Bank) can enjoy free ATM withdrawals from Scotiabank and Bank of Nanjing ATMs, which are part of the Global ATM Alliance.
Important note: Don't forget to inform your bank of your travel plans before you leave home! If you don't and the bank detects transactions from China, they could deem it suspicious activity and freeze your card.
Currency Exchange in China
It's possible to exchange major foreign currencies at airports, large hotels, some department stores, and branches of the Bank of China.
With standardised exchange charges and official rates used almost everywhere, there's little reason to shop around, although banks often provide marginally better deals than hotels.
At the banks, you will need to fill in a form – it's rare but there may be follow-up questions if the authorities are concerned about your answers. Bring along your passport as well.
Make sure you have undamaged foreign banknotes as Chinese banks are fussy. Notes with even the smallest blemishes could be rejected.
Banks are open from 8am to 5pm on weekdays and from 8am to 11.30am on Saturdays. They're closed on Sundays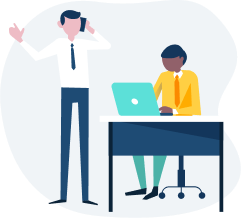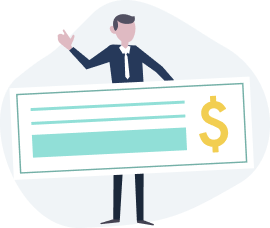 Traveller's cheques offer some security, especially for long-term travel, and can be changed in major hotels and banks. But with ATMs, digital mobile payments, and money changers making currency exchange easy, there's little need for traveller's cheques today.
Buying Chinese Money Before You Go
There's some reassurance that comes with having Chinese currency almost as soon as you leave the airport, whether it's to pay for public transport or a taxi.
Fortunately, you can get renminbi in advance from home by:
Ordering it online for delivery or pick-up.
Buying it from a local bureau de change.
Buying it at the airport before you fly.
Australian airport bureaus de change are notorious for having some of the worst rates in the world so they're best left alone.
Local exchange offices are a good idea if you need yuan immediately. But go to inner-city offices if you can. Their rates will be more competitive than those at their suburban counterparts.
If you're busy, ordering online is a good idea - and often means you'll get the best rates as well. For example, S Money offers the same rate listed on Google and XE.com.
You can also enjoy the added advantage of not having to leave your home as the currency can be delivered to your door!
Using Your Bank Card in China
Something of a money revolution has occurred in China with cash on a steady decline in favour of plastic and digital payments. Travel money cards in China are an acceptable from of payment and includes debit, prepaid and credit cards.
In major cities like Beijing or Shanghai, foreign bank cards are accepted more easily, although their use is normally limited to most major hotels, department stores, travel agencies, and upmarket restaurants and bars.
It's worth asking your bank or card company before you leave; they might have more information about using your card in mainland China.
Alternatives to cash are growing steadily in China, with bank cards increasingly accepted in tourist hotspots and big cities.
But China is still a predominantly cash-based society and even in places that cater to plastic payments, there may be restrictions on your foreign card. So it's still important to have enough cash on you as a backup.
Using your bank card in China may be convenient but some cards charge exorbitant fees for international transactions so you'll want to do your research before you go.
It's common for Australian banks to charge currency conversion fees on each foreign transaction as well as charges for ATM withdrawals.
But some banks, including ING, Citibank, Revolut, and TransferWise, have travel-friendly features that will save you money.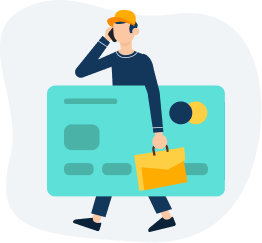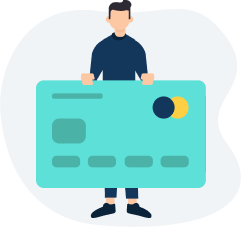 Major hotels and department stores in China's largest cities may accept major credit cards, especially Visa or Mastercard.
You're likely to face more limitations with your foreign card than if you had a card associated with China's own Union Pay system.
Hong Kong is a different scenario; international credit cards are almost universally accepted, though sometimes with a 2.5% to 7% surcharge.
If you do use you credit card, be aware of the additional charges you may have to pay, including:
International transaction fees
High exchange rate margins
ATM fees
Potential 'cash advance fees' if you use an ATM
Bankwest Platinum and 28 Degrees cards are designed for travellers and waive the currency conversion fees.
Travel money cards offer some enticing benefits, such as the ability to lock in a favourable exchange rate and make payments without currency conversion fees. You'll also receive a back-up card in case the main card is lost or stolen.
But there are disadvantages too. Not only is it impossible to guarantee whether your card will even be accepted by Chinese merchants, but it can also turn out a financially unwise choice thanks to reload and inactivity fees.
Quality alternatives are the Revolut and TransferWise debit cards, which allow you to prepay or buy your currency ahead of time. Both offer competitive exchange rates.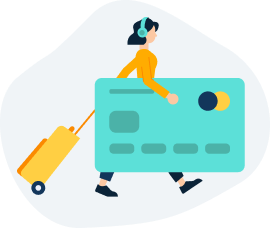 Can I Use Mobile Payments?
Mobile payments are used almost universally across China now and are the most common payment methods among locals.
The country's two most popular mobile payment services are Alipay and WeChat Pay. Until recently, it was impossible to use these apps as a foreign traveller unless you had a Chinese bank account.
Mercifully, since late 2019, both apps are now far more accessible to foreigners, although there are still teething problems.
These apps work by allowing your phone to scan a merchant's QR barcode on your mobile phone, automatically transferring money from your account to theirs.
How WeChat Works for Foreigners
Recent changes have made it possible to sign up to WeChat Pay with an international phone number and with a credit card with the Visa, Mastercard, Diner's Club, or American Express logos. It's not yet clear whether debit cards are accepted.
With the app linked to your credit card, WeChat automatically charges your card with each payment. The Travel Brief has written a great article on using the app.
There are mixed reports on the reliability of the WeChat Pay app for foreigners so it may be better to just use cash or to try the Alipay Wallet.
How Alipay Wallet Works for Foreigners
Working a little differently to WeChat Pay, Alipay Wallet lets tourists create a prepaid account under a program called TourPass. This account can be registered with an international phone number and funded with an international debit or credit card.
You pay for transactions using a digital prepaid card, which is valid for up to 90 days. You can load the card multiple times with any amount between ¥100 and ¥2,000 using an international Visa, Mastercard or Diners Club debit or credit card. You cannot load more than ¥5,000 within 90 days.
This helpful article shows you exactly how to use the Alipay Wallet.
How Much Cash Should I Bring to China?
One of the easiest ways to save with your travel money is to reduce the number of transactions or exchanges you need to make.
However much you need for a trip depends on your own travel needs and preferences but you can expect to spend ¥200 to ¥1000 per day.

¥200–600
Double room at a mid-range hotel

¥80–100
A meal at a local restaurant


¥12.5
A 5km taxi ride: roughly

Around ¥45 for an adult ticket.
Ticket to the Great Wall of China
Important note: You cannot bring more than RMB 20,000 into China without making a declaration using the relevant paperwork.
Not ready to buy yet?
You can get a free rate tracker!