The 2022 Travel Money Guide to Currency in Bali and Indonesia
Bali is one of our most loved travel destinations but if this is your first trip, it'll go a lot more smoothly if you're informed about the currency in Bali.
This guide is designed to get you up to speed with everything related to paying for things in Indonesia. You'll learn:
What Is the Best Currency to Take to Bali?
It's best to take Indonesian Rupiah to Bali. If you can't buy some before your trip, the next best options are Australian Dollars (AUD), US Dollars (USD) or Euros (EUR). You can easily change these 3 currencies almost anywhere on the island.
What Currency is Used in Bali?
The official currency of Bali is the same money used in all Indonesian islands: the Indonesian rupiah. This is the only currency officially used on the island. It's represented by the currency code IDR and the currency symbol Rp.
Prices are usually quoted with the abbreviation before the price while units of a thousand are represented with a full stop, rather than a comma. This means that you'll typically find ten thousand rupiahs written as Rp. 10.000 or often just Rp. 10K.
The thousands are also often implied. If you see a price tag of Rp. 40 or someone tells you an item costs "forty", it's reasonable to assume this would be Rp. 40,000.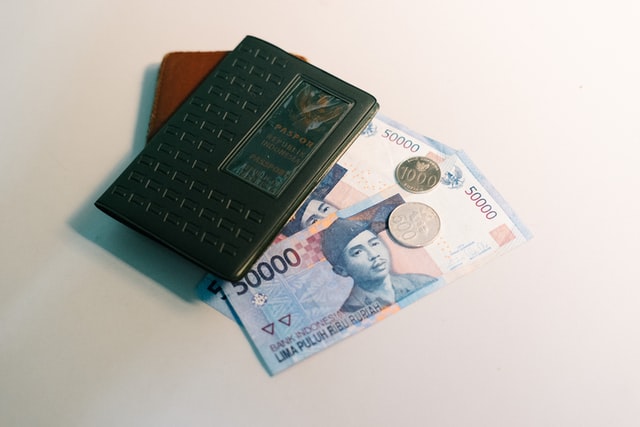 Can You Use Australian Dollars in Bali?
Australian visitors are so entrenched in the island's tourism that it's natural to wonder if you can use Aussie dollars in Kuta or Ubud.
In short, Australian dollars are not accepted across the island. Despite our frequent travels there, the Aussie dollar has no value to locals and will need to be converted into Indonesian money before you hit up the markets or bars.
The Indonesian Rupiah: The Face of Bali's Currency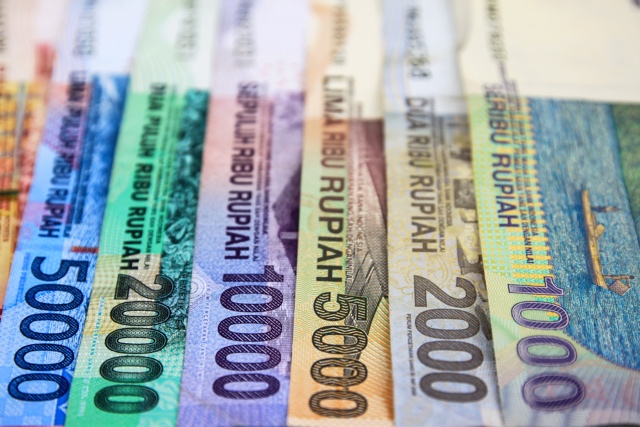 The Indonesian rupiah (IDR) is made up of six banknote denominations and five coin denominations.
Banknotes are available in the following values: Rp. 2,000, Rp. 5,000, Rp. 10,000, Rp. 20,000, Rp. 50,000, Rp. 100,000.
Coins are available as Rp. 50, Rp. 100, Rp. 200, Rp. 500, Rp. 1,000. But these values are so insignificant (Rp. 1,000 is roughly the equivalent of ten Australian cents) that few tourists hold onto any coins at all. Some establishments won't bother to return them in change.
Other useful information that might help you understand the Indonesian money include:
The rupiah is divided into 100 sen, the value of which is so low that sen coins are no longer in circulation.
The Rp. 500 coins are made of aluminium that's so lightweight it feels like plastic.
The most common notes you'll probably be dealing with are the blue Rp. 50,000 banknotes or the reddish-pink Rp. 100,000.
It can be hard to get change for Rp. 100,000 banknotes at markets or small local cafes (warungs) so it's best to use these notes in bigger restaurants or local grocery stores.
Using a Currency Converter
The AUD to IDR exchange rate depends on a multitude of factors, including recent events, politics, and the state of the Indonesian economy.
The S Money Currency Converter below will give you the most up-to-date conversion of IDR to AUD or any other currency, helping you calculate the costs of buying rupiah with S Money today.
How to Exchange Currency in Bali
While bank cards are accepted in some Balinese businesses (more on that below), cash is still the predominant payment method on the island and will be essential in more rural areas.
Many smaller establishments, along with market stall owners and taxi drivers, will only accept cash so it's important you have a wallet stocked with banknotes before you head out for a day's exploration.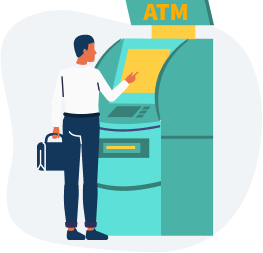 ATMs are everywhere in Bali, especially in the larger towns, where you're likely to find one on every corner.
Most ATMs accept cards with Visa, Mastercard, Maestro, Plus, JCB, and Cirrus logos. American Express is accepted in some ATMs, while you'll have more trouble using Diners Club.
While ATMs are convenient, it's good to get up to speed on the charges you'll incur using them. Withdrawing cash from ATMs may incur fees not just from your own bank but from the bank of the ATM. You might be looking at a local bank fee, a foreign withdrawal fee, a currency conversion fee, and more.
Currency Exchange in Bali
Changing money on arrival is a feasible option – and one that many tourists take. But it does come with several caveats.
Most tourists are tempted to exchange their money at the Ngurah Rai International Airport. And since taxi drivers only accept cash, this is often your only option if you haven't already procured cash.
Fortunately, there are several money changers available once you pass through Immigration.
Many official banks outside the airport offer money exchanges at better deals. Balinese banks, including BNI, Bank Mandiri, and Bank BCA, are typically open from 8am to 3pm on weekdays.
While many hotels also have a bureau de change desk, they typically offer poor deals. You could be looking at a transaction fee, commission, AND an uncompetitive rate.
There are reputable money changers in the bigger tourist destinations, though you have to be careful who you deal with. How do you know you've found a reliable one? Look out for money changers authorised by Bank Indonesia; they have a green PVA Berizin logo in the shop window.
The Central Kuta Money Exchange has a good reputation and offices in South Bali and Ubud.
Avoid changing money in back alleys, attached to other businesses, in unofficial kiosks, or with lone individuals. They're especially predominant in Kuta, Legian, and Seminyak.
A few tips to help you get the best deal:
Find out the mid-market rate online before you head to the money changers.
Compare the online rate to the rates advertised outside the money changers.
Use your own calculator to figure out the right rate (some shady money changers rig their calculators).
Count your Indonesian money carefully when you receive it. Don't hand it back to the money changer to count again afterwards.
Count your own foreign cash and don't hand it over until you have the local cash in your hand.
Use an ATM instead.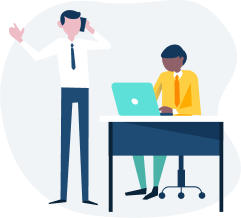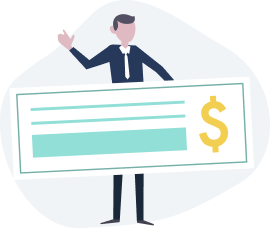 Traveller's cheques are a thing of the past and in Bali especially, you'll have great trouble using them.
Very few businesses will accept them as payments, which means you'll need to swap them for the local currency. Money changers offer this service but you'll receive a far worse deal than exchanging cash.
Buying Indonesian Rupiah Before You Go
You'll likely need local money as soon as you step outside Ngurah Rai International Airport to pay for the taxi to your accommodation.
This makes it a great idea to buy your Indonesian money before you leave home. You have three options to do this:
Buy IDR online and have it delivered or collect it in-store.
Buy from a bureau de change.
Buy at your home airport.
As with exchanging currency at Bali's international airport, you're likely to get worse rates if you change money at an Australian airport so we don't recommend this option.
Instead, arguably the most convenient and reliable way to get Indonesian cash from home is by using an online money changer like S Money.
Online money exchange services provide competitive rates (with S Money, you get the same mid-market rate you see on Google or XE.com). They also make the money available for pick up or deliver it right to your door.
You'll need to arrange this at least a few days before your departure to receive the currency in time.
If you're short on time, you can exchange your currency in-store at a local bureau de change. In general, money changers in the CBDs of Australia's major cities provide the most competitive rates. Banks also exchange currencies but they often apply high fees and poor rates.
Using Your Bank Card in Bali
Travel money cards in Bali are commonly accepted at high-end establishments and you're likely to have trouble paying by card in small local cafes (warungs), at markets, or with taxis.
That said, most restaurants, cafes, and shops in Bali's major tourist centres cater to card payments with debit cards, credit cards, or prepaid travel money cards.
The value you get from each of those options varies depending on the type of bank card you're using.
In venues targeting tourists, you should have no trouble paying with a debit card with the Visa or Mastercard symbol.
But that doesn't mean you should use your debit card everywhere. You could be facing hefty bank fees for each transaction, including high currency conversion fees and poor exchange rates.
Debit cards that are considered more travel friendly, with great rates and low fees, include: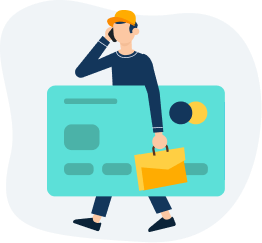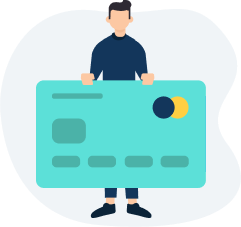 Hotels, larger shops, and travel agencies usually accept credit card payments, with Visa and Mastercard widely accepted and American Express accepted in some places.
Just be aware that you're likely to be charged a 3% surcharge, though this isn't regulated in Indonesia so it varies greatly.
It's also important to understand the additional service fees your credit card company might impose on foreign transactions, including:
An international transaction fee
An exchange rate margin
An ATM fee
A potential 'cash advance fee' if you use an ATM
Learn more: The Best Travel Credit Cards to Use Overseas
Prepaid travel money cards work much the same as debit cards in Bali, with their use normally limited to larger establishments and ATM withdrawals.
With a prepaid travel money card, you can load up the card with IDR to lock in the exchange rate and spend without international transaction fees.
While they sound great for travellers, they often come with a long list of fees (such as initial purchase, load, and reload fees). They can also offer pretty poor exchange rates – and if you don't spend all the foreign currency, it's tricky to convert it back into Aussie dollars on your return home.
Some travellers still prefer travel cards for the added security they provide (with many providing backup cards).
If you're still tempted, take a look at the Revolut or TransferWise travel money cards, which offer close to the mid-market exchange rates.
Learn more: The Best Travel Prepaid Cards to Use Overseas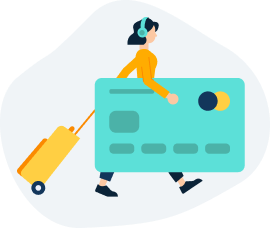 The Average Costs to Travel in Bali
Given the implications of exchanging currency back and forth, it's best to calculate the right amount of money you need from the get-go so you don't have to convert IDR back into AUD at the end of your trip.
How much should you budget for your trip? That depends entirely on where you're going, what you're doing, and how you like to travel (e.g. luxury vs backpacking).
Here are some of the average costs to help you calculate your budget:
A meal at a local warung: Rp. 30K
A room at a hotel: Rp. 500K per night
A coffee: Rp. 20K
Motorbike rental: Rp. 50K per day
Snorkelling trip: Rp. 200K
Lunch at a mid-range restaurant: Rp. 150K per person
Spa treatment: Rp. 50.000 to 150.000
Car and driver: Rp. 600K per day
Sign up to the S Money Rate Tracker to receive updates on the AUD to IDR exchange rate direct to your inbox in the lead-up to your trip.
Leftover Money at the End of Your Trip? What to Do with Unused Balinese Currency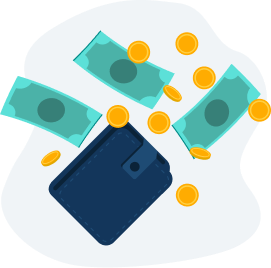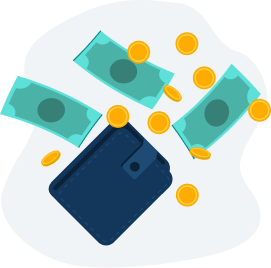 If you have over-budgeted and you're returned with a wad of Indonesian banknotes, you don't have to consider it a write-off. Here are some ways to dispose of those colourful rupiahs:
Some airlines collect currencies for charity. (See Qantas's Change for Good program with UNICEF). Deposit your remaining Balinese rupiah into the envelope the flight attendant will hand out for collection.
Drop your remaining cash into a charity box placed near Arrivals at the airport.
Hand over your rupiah to the Commonwealth Bank of Australia, which collects foreign currency as donations to UNICEF.
Exchange your IDR back to AUD at a currency exchange bureau in the CBD.
Hold onto it for next time – after all, Indonesia is so close, you'll likely be planning your return trip again soon!
Make a friend's day by giving them your leftover money before they head off to the Island of the Gods themselves.
8 Money Tips to Get You Through Bali
Though so close to Australia, Bali is a world away when it comes to culture, lifestyle, and the economy.
It can be overwhelming when you're wandering through the Ubud Market or shopping in Seminyak to know how you're getting a good deal. Here are some practical tips to help you with the process:
Be prepared to bargain. Indonesia has a bargaining culture, especially in its markets. Don't be afraid to haggle a price down, starting at one-third to two-thirds of the price quoted by the vendor. Bargaining is less acceptable in brick-and-mortar stores.
Store your cash in different places. For security reasons, it's best to store portions of your cash in different components of your bag and around your room. If you have a safe in your room, use it.
Break up the big notes whenever you can. Rp. 100K notes can be hard to break so use them whenever you're in a big chain supermarket or high-end restaurant.
Request smaller denominations. Make it easier to use your currency from the get-go by requesting smaller denominations when exchanging money.
Only carry what you need. Avoid having to exchange leftover IDR back into AUD by calculating what you think you'll spend. If you need to withdraw more money as you go, use bank ATMs.
Check your exchange rate. Be aware of the mid-market rate seen on Google and XE.com before you exchange currency and try to get as close to that rate as possible.
Check for hidden fees. Understand the charges your bank could impose on overseas card usage. There's no fun returning home to an unexpectedly high bill.
Mix it up! While cash is king in Indonesia, that doesn't mean you won't need a bank card. It's not just there for added security; having a card helps with big purchases like booking tours and hotels. Keep your cash for everyday expenses.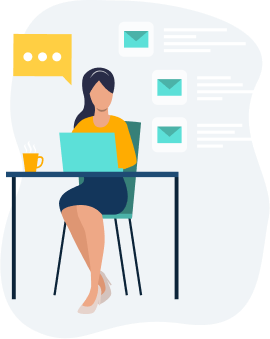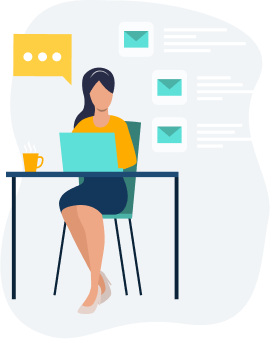 Not ready to buy yet?
You can get a free rate tracker!