A Travel Money Guide to Thailand
If you're one of the roughly 800,000 Australians heading to Thailand this year, you'll undoubtedly want to get the most out of your holiday.
Whether you're heading to Phuket, enjoying a stopover in Bangkok, or ready to explore the mountains near Chiang Mai, your trip will go a lot more smoothly if you're up to speed on Thailand's currency and payment systems.
But these are only superficial details. With this guide, you'll learn plenty more about money matters in Thailand, including:
What Currency is Used in Thailand
The official currency in Thailand is the Thai baht, which is represented by the international code THB and the symbol ฿. It's common to see the symbol ฿ written after the price value, as in 40฿.
As with many other currencies, the baht has a mixture of coins and banknotes in circulation. One baht consists of 100 satang, though the value of satang is so low that you're unlikely to come across a satang coin during your stay.
There are six coin denominations in circulation, made up of the rare 25 satang and 50 satang, as well as the more common 1 baht, 2 baht, 5 baht, and 10 baht.
Thai banknotes come in five denominations of 20 baht, 50 baht, 100 baht, 500 baht, and 1000 baht. Thai bills feature portraits of the royal family and are colour coded.
Familiarise yourself with the 10 baht coin and the red 100 baht banknote; they're the most common denominations in use.
Can I Use Australian Dollars in Thailand?
When travelling across Thailand, there aren't too many places that will openly accept Australian dollars. The good news is that it's incredibly easy to convert your Aussie dollars into baht. There are local currency exchange stores peppered all around Thailand and are easy to find in popular tourist destinations.
You will often get a better exchange rate in Thailand than in Australia which is why many Aussies take Australian dollars and change it over there.
Using Your Bank Card in Thailand
Though Thailand still prefers cash payments, paying by card in Thailand is on the rise, with many venues allowing payment by card. You'll have more luck using your card in tourist hubs than in remote areas. Some of the best travel money cards include debit, credit and prepaid cards.
Just remember, whether you're using your debit or credit card overseas, it's important to notify the institution about your travels so they don't freeze the card under suspicion of fraudulent activity.
Important note: If you're given the option of being charged in Thai baht or Australian dollars, choose the baht. The retailer's exchange rate is likely to be far poorer than your bank's rates.
It's common for major shops, hotels, and restaurants to allow card payments, especially if your card is Visa or Mastercard.
Just because you can use your debit card doesn't mean you should. Many banks impose high fees on foreign transactions, including fees for currency conversions and foreign ATM withdrawals. They might also offer poor exchange rates.
One of the best travel money cards for Thailand is the Wise Travel Card, which doesn't have purchase, load, or reload fees and offers the same exchange rates as those you see on Google or XE.com.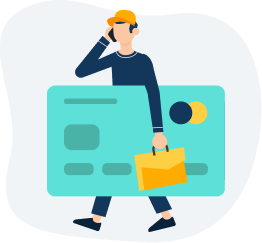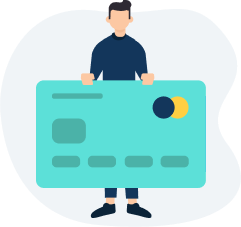 Though best left for big-ticket expenses, credit cards will generally be accepted at modern restaurants, hotels, shops in shopping centres, and 7/11 convenience stores.
Visa and Mastercards are commonly accepted but American Express credit cards are usually only accepted in high-end venues.
Watch out for various service fees and charges credit card companies may impose on transactions, including:
An international transaction fee
An exchange rate margin
An ATM fee
A potential 'cash advance fee' if you use an ATM
It's worth noting that many credit cards offer enticing features for travellers. To start, they may come with travel insurance. Some also allow you to collect frequent flyer points, helping you save on later travels.
Credit cards also provide greater security assurances, since the payments don't leave your account immediately, allowing you to contest dubious charges once the holiday is over.
The Bankwest Platinum card and the 28 Degrees Platinum card are two great credit card choices for travellers.
If you prefer to lock in the exchange rate when your home currency is experiencing a high, a prepaid travel card might be a good option to take to Thailand.
Many banks provide prepaid travel cards, which offer the opportunity for you to load up your card in Thai baht. Since they work the same as debit cards, you should have no trouble using them in larger establishments.
Prepaid travel cards help you avoid foreign transaction fees but you may still have to pay ATM withdrawal fees. They also come with a list of other fees (such as initial purchase fees, and load and reload fees), making it questionable how much you'll really save in the long run.
Many people enjoy the security that comes with a prepaid travel card, since you can store just small amounts on the card at any given time and can carry a backup card in case of theft or loss.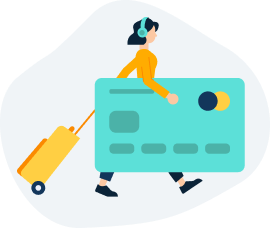 How Much Is Thai Baht to Australian Dollars?
The baht has fluctuated greatly over the years, so the best way to stay up to date is with an online converter.
Use the S Money Currency Converter below to see the current AUD to baht exchange rate and how much it will cost you to buy baht with S Money.
How to Exchange Currency in Thailand
While bank cards are becoming increasingly more common to use, Thailand is still a predominantly cash-based society. You'll need baht currency on you to pay at market and food stalls, in taxis, and among other small businesses.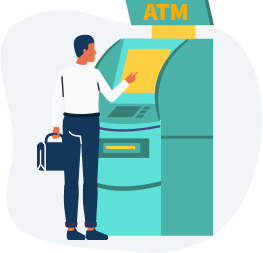 Given its heavy reliance on tourism, Thailand has a proliferation of ATMs compatible with foreign cards, making it easy for you to withdraw cash throughout your travels.
ATMs are more common in larger hubs so if you plan to get off the beaten path or to one of the more remote islands, be sure to top up with cash in a larger city first.
Despite the convenience, it's important to note that Thai ATMs impose huge charges on ATM withdrawals of usually 200 baht per transaction.
To avoid whittling away your savings on these fees, try to reduce the number of ATM transactions by withdrawing exactly what you need – or the maximum amount allowed, which is typically around 20,000฿ per day.
You could also face high charges from your home bank, including fees for foreign ATM withdrawals and currency conversions. Some banks in Australia, such as Citibank and ING, waive ATM charges – but more on that below.
Currency Exchange in Thailand
You'll typically get a better rate of exchange if you wait until you're in Thailand to get your baht. Fortunately, there are plenty of ways to swap currency on arrival in the country.
Try to stick to official money changers, where you're less likely to be scammed. Reputable bureau de change companies include Superrich and Vasu Exchange.
Here are a few ways you can avoid being ripped off by a local money changer:
Learn what the mid-market rate is (the one seen on Google or XE.com) before you decide on a dealer.
Compare the online rate to what's advertised outside the bureau de change.
Be sure to carefully count the cash you're exchanging before leaving the store.
It's possible to use banks to receive baht but you won't always get better rates than those offered by official money changers. Bangkok Bank is the largest bank in Thailand. Other big banks include Siam Commercial Bank, Krungthai Bank, and KASIKORN Bank.
International hotels and airports are bound to offer the worst rates and are best avoided.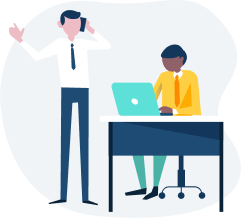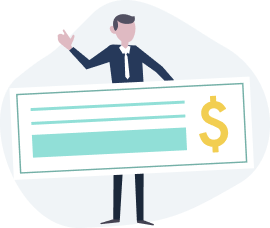 Traveller's cheques have become more of a nuisance than anything now. You can cash them at some banks but will probably be charged a commission and duty for each cheque. The rates are also pretty poor, making it better value to stick to currency exchanges.
Buying Thai Baht Before You Go
Buying baht from home saves you having to find an ATM or money changer first thing on arrival in the country.
To buy your baht before you leave home, there are three main options:
Buy baht online and have it delivered or collect it in-store.
Buy from a bureau de change.
Buy the currency at your home airport.
The most convenient and often cost-effective AUD to THB exchange is to order baht online using a currency exchange provider like S Money.
If you're organised, you can buy your currency online and have it delivered to your door. Or you can arrange to pick it up from a designated outlet near you.
Both these options are often more convenient than changing currency at a brick-and-mortar currency exchange outlet, a bank, or at the airport.
You're unlikely to get as competitive a rate as ordering online through S Money but if you do prefer to exchange in person, you can find the best deals at a money changer in the city CBD.
Banks often charge high fees and poor rates for exchanges. And Australia's international airports are renowned for their atrocious commissions and rates. So these options are best left as your last resort.
How Much Cash Should I Carry to Thailand?
You've booked the trip and paid for your flights. Now you need to figure out how much spending money to take with you and how much you'll need to exchange into baht.
Naturally, we can't tell you exactly how much cash to take to Thailand. That all depends on what you plan to do, where you want to go, how long your trip is, and how you like to travel. But exchanging the right amount will save you the hassle of having to convert your THB back into AUD at the end of the trip.
So here are some of Thailand's average expenses to help you cost out a budget:

1000–4000฿
A double room at a hotel

150–350฿
A standard restaurant meal


From 900฿ per day
Car hire

1000–1500฿
An organised tour
Leftover Baht at the End of Your Trip? What to Do with Unused Thai Currency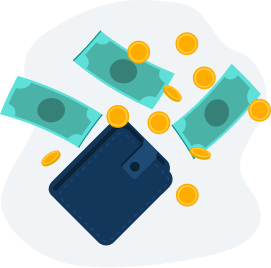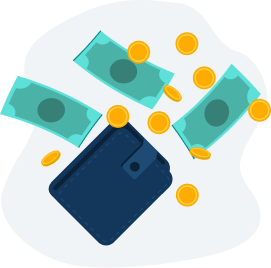 Though you can try your best to budget correctly, it's almost inevitable that you'll return home with a few stray baht banknotes. Here are some generous and easy ways to ditch those last few bahts:
Some airlines collect currencies for charity. (See Qantas's Change for Good program with UNICEF). Deposit your remaining baht into the envelope the flight attendant will hand out for collection.
Drop your remaining cash into a charity box placed near Arrivals at the airport.
Hand over your rupiah to the Commonwealth Bank of Australia, which collects foreign currency as donations to UNICEF.
Exchange your baht back to AUD at a currency exchange bureau in the CBD.
Hold onto it for next time – after all, Thailand is so close, you'll likely be planning your return trip again soon!
Make a friend's day by giving them your leftover baht before they head off to the Land of a Thousand Smiles themselves.
8 Money Tips to Get You Through Thailand
Thailand is a favourite travel destination for many Australians. Part of its allure is how different it is to Australia. But that can be overwhelming for some travellers, especially when it comes to money matters.
Whether you're trying to barter with a tuk-tuk driver or attempting to haggle down the price of a market treasure, these tips will help you make the most of your savings:
Be prepared to bargain. Thailand's haggling culture is a given in any marketplace, though less acceptable in shopping centres and brick-and-mortar stores. Start the negotiations by asking the vendor if they can lower the price, then make a counter-offer if you're serious about buying. Bargaining can be a fun cultural experience if you stay friendly.
Store your cash in different places. You'll undoubtedly have wads of banknotes throughout your trip so it's best to portion out the savings to store in different places in your luggage or around your room. Use a safe if the hotel provides one.
Break up the big notes .500 baht notes may be harder for small businesses to break so be sure to use them first when you're in a larger establishment, like a supermarket.
Request smaller denominations. Ask your bureau de change for a mix of denominations if possible so you're not stuck with a stack of 500s.
Only carry what you need. Try to calculate your budget and only exchange what you need to avoid the fees and charges converting THB back into AUD at the end of your trip.
Check your exchange rate. Be a savvy traveller by familiarising yourself with the mid-market exchange rate seen on Google and XE.com before dealing with a money changer. Then you can compare and choose a bureau de change with reasonable rates.
Check for hidden fees. Make sure you're aware of all bank charges before you use your bank card overseas. There's nothing like being hit with a hefty bill to dampen the post-holiday spirits!
Mix it up! Thailand loves its cash but it's not a good idea to carry around wads of banknotes for the duration of a holiday, especially if you're gone a substantial amount of time. We recommend carrying some cash as well as a bank card or two for cash withdrawals and emergencies.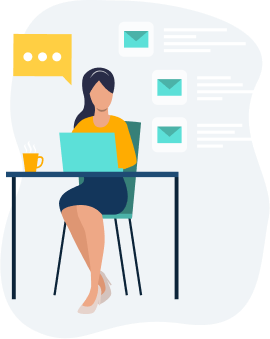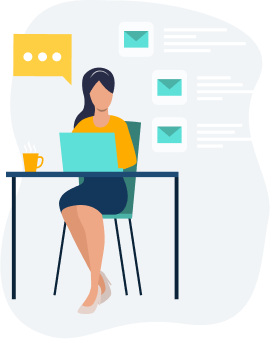 Not ready to buy yet?
You can get a free rate tracker!