The Australian dollar against the US dollar exchange rate (AUDUSD) changes every second. This article shares bank forecasts to help you predict changes in the AUDUSD rate.
2022 AUD to USD: Get ready for a bumpy ride
The 'Big 4" major Australian banks have lowered their AUD to USD forecasts by 5% in 2022, but they still expect exchange rates to range between 75 and 80 US cents. Early in 2021, the AUDUSD exchange rate hit nearly 3 year highs of 80 cents, only to decline again towards 70 cents in September.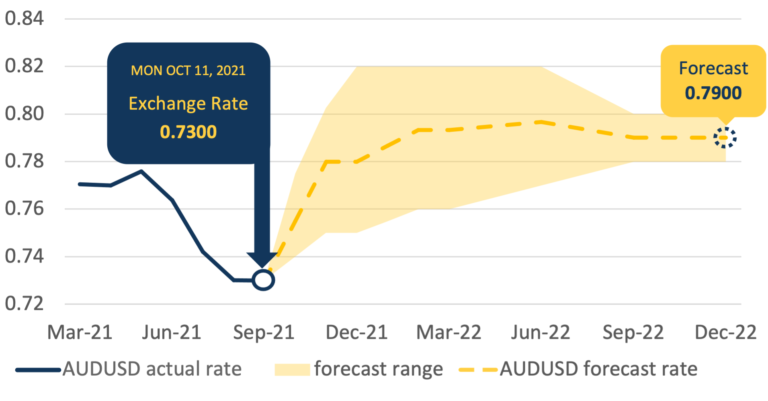 Source: Australian Big 4 banks aggregate data
How will the AUDUSD perform in 2022?
Why is the AUDUSD rising in 2022?
There are many reasons why the Aussie dollar has been getting weaker.
These are the most likely:
Vaccine rollout reduces coronavirus globally despite new strains
Australian economy bounces back
A weaker US dollar as the US economy struggles
China's demand for Australian commodities grow
Economic growth on a global scale recovers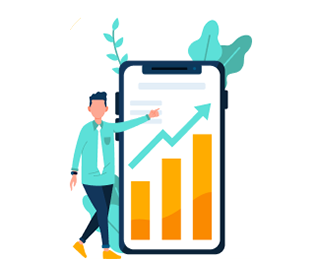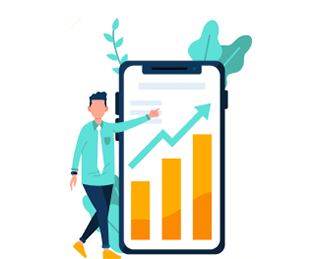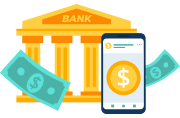 What do bank analysts think about the AUDUSD?
3 Things to know about the AUDUSD
AUD/USD tells you how many US dollars are needed to purchase one Australian dollar. This currency pair is also known as the "Aussie"
The AUD/USD can fluctuate quickly. That's why money exchange services offer rate alerts to help you get the best exchange rate
Australia's economy relies heavily on raw materials exports, so the AUD/USD is heavily influenced by commodity prices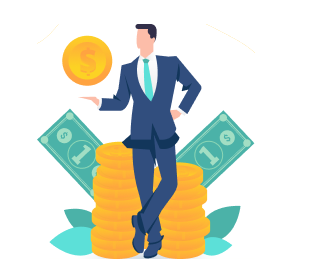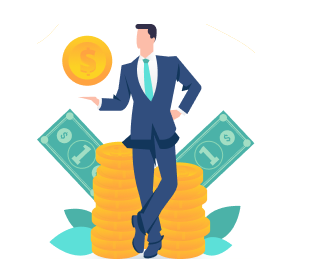 AUD bank forecast major crosses for 2022
Latest Australian Dollar to US Dollar news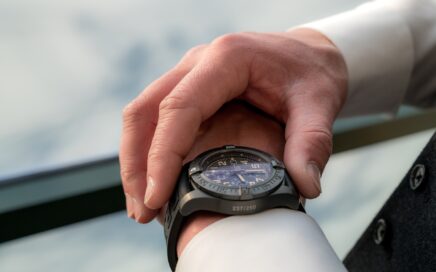 If you are travelling overseas this year from Australia, the best time to buy US dollars with Australian dollars was in late February 2021. This is because the AUD/USD peaked at 0.7997 and has fallen gradually since. The same applies to anyone transferring money overseas in US dollars. In general, if you are buying US dollars with Australian dollars, you want the AUD/USD exchange rate to be as high as possible. The higher the rate, the better it is for you. It means that you will receive more US dollars for the same amount of Australian dollars (AUD).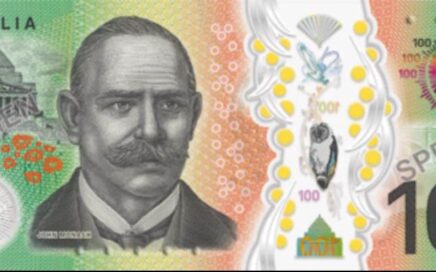 Australian dollar exchange rates and forecasts change all the time. This article looks at bank predictions and is updated regularly.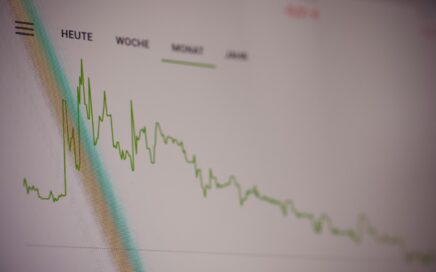 This week, the AUD/USD fell below 76 cents for the first time in 2021. The main driver of the exchange rate seems to be a US Dollar that is getting stronger. But is now a good time to buy Australian Dollars? Here comes the greenback The recent move lower has been on the back of the US dollar (also known as the greenback). The US Dollar has gotten stronger against most other currencies including the Australian dollar. This has caused the AUD/USD to fall. So why is the US Dollar getting stronger? The US economy is flying. Thanks to […]