Enjoy your days exploring some of the world's most incredible soft coral reefs, resting up by the pool, and then sampling the local cuisine in a first-class establishment on one of Fiji's 333 islands.
Fiji has plenty to offer but with so many options - day snorkelling trips, multi-day cruises, sky diving packages, island-hopping, and more - it's tricky to calculate how much spending money you need to make the most of your trip.
On average, we recommend budgeting:
FJ $1000 for budget per week
FJ $2,200 for mid-range per week
FJ $4,800 for luxury per week
Only when you've mapped out your journey will you be able to start calculating how much of the local Fijian currency (Fijian dollars or FJD) you may need. To budget for your ideal Fijian vacation, you need to consider:
Where you want to stay
Type of accomodation
What activities you want to try
How long you'll be away
Is Fiji Expensive for Tourists? The Average Cost Per Day
Fiji has hostels and cheap accommodation arrangements in the main cities, as well as luxury resorts on private islands.
You can pick up cheap street food at the local market or indulge in a five-star dining experience sampling the local cuisines.
Though it's possible to keep your costs down, Fiji is not a budget travel destination.
On average, tourists to Fiji spend between FJ$300 and FJ$600 a day. Travelling as a backpacker, it's possible to get the costs as low as FJ$130 a day while luxury seekers can easily spend more than FJ$800 a day.
Get the latest mid-market exchange rate (the one found on Google or XE.com) and find out how much you'll pay to buy Fijian dollars with S Money.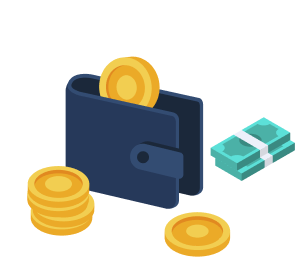 How Much Should I Budget for Fiji?
How Much Does a Week in Fiji Cost?
One week in Fiji gives you more than enough time to relax on a beach and unwind. The perfect budget for one person on a 7-day trip might look like this:
Budget trip: FJ$1000
Mid-range budget: FJ$2200
Luxury trip: FJ$4800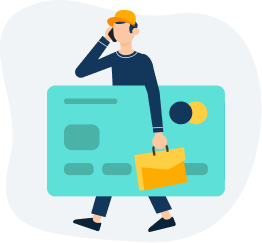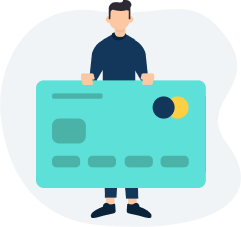 How Much to Budget for 2 Weeks?
Two weeks in Fiji allows time for further explorations. You can island-hop to discover as much of the island nation as possible or settle into a luxury resort for 14 days of pure R&R.
Whether you're keeping the costs down or ready to splurge, the following fortnight budget for one person should cover all expenses:
Budget trip: FJ$2000
Mid-range trip: FJ$4500
Luxury trip: FJ$10,000
How Much Spending Money for 4 Weeks in Fiji?
An entire month in Fiji? You'll be able to see everything, from the colourful corals of the Coral Coast off Beqa Island to the local fauna and flora in the Bouma National Heritage Park, along with plenty of island hopping in between.
A month-long budget per person might cost:
Budget trip: FJ$2000
Mid-range trip: FJ$4500
Luxury trip: FJ$10,000
Pick up local Fijian dollars at the best exchange rate. Sign up to our S Money Rate Tracker and receive updated emails on the mid-market exchange rates for AUD to FJD.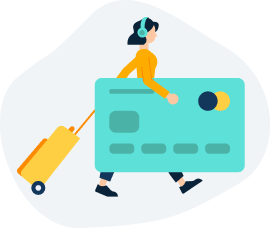 How Much Do Things Cost in Fiji?
The Costs of Accommodation in Fiji

Most people think of all-inclusive family resorts or five-star luxury eco-resorts on private islands when it comes to Fiji. In fact, there is a whole range of accommodation options to suit your budget.
Whatever option you choose, your hotel expenses are likely to burn the biggest hole in your wallet so it's good to be aware of these costs:
A private room in a hotel: FJ$150 per night
A double ensuite room in a mid-range hotel: FJ$200–400 per night
A room or villa in a luxury resort: from FJ$800
The Costs of Food in Fiji

Food costs can vary dramatically depending on whether you choose to pick up snacks from the local street vendors or enjoy fine dining experiences.
Food is cheaper on the main island of Viti Levu but many tourists don't even need to leave the luxury of their resort to dine. A majority of resort hotels offer all-inclusive meal packages while many cruises include food in the price of the fare.
On average, it's best to put aside roughly FJ$70 per day for meals. The average cost of meals might be as follows:
Street food from a roadside stand: FJ$2–4 per snack
A main course at a mid-range restaurant: FJ$28 per person
A two-course dinner at a high-end restaurant: FJ$40–60
The Costs of Transport in Fiji

Many visitors to Fiji don't travel far. They might just journey from the airport to their all-inclusive luxury resort, which serves all their needs for the duration of their stay.
Getting to and from the airport (as well as around the main island) there are two main taxi services, local taxis and yellow airport taxis. Yellow taxis have a FJ$5 flagfall while local taxis generally have a FJ$1.50 flagfall. Journey costs average around FJ$1 per kilometre after that.
Bus journeys between the major towns on Viti Levu are frequent and cost about FJ$20 for the five-hour journey between Nadi and Suva.
With over 300 islands in Fiji, you'll need to journey by boat or plane to get beyond the Viti Levu.
The fares on passenger ferry journeys vary hugely depending on where you go. To the nearby Mamanuca Islands, prices are between FJ$80 and FJ$175 one way per adult.
Flying is almost as affordable as sea travel and is particularly popular, given the incredible views and fast journey.
Prices range from roughly FJ$300 return from Nadi to the southern islands to about FJ$400 return to the northern islands. The ten-minute flight to the Mamanucas costs about FJ$80 return.
The Costs of Activities in Fiji

Once again, many of the activities you do in Fiji may be included in your resort or cruise fare. Many others - lying on the beach, swimming in the crystal clear waters, or wandering around the islands - are free.
But there are some activities you just won't want to miss out on. Here are some of the costs you can expect for various Fijian adventures:
A day dive cruise with Captain Cook: FJ$180–FJ$250
A full-day snorkelling cruise: FJ$120–150
Entrance fee to Tavoro Waterfalls on Taveuni Island: FJ$36 per person
Entrance fee to Sabeto Hot Springs: FJ$20 per person
What is the best way to take money to Fiji?