An Australian Travellers Money Guide to Currency Exchange in Fiji
Fiji is just a short flight from the Australian east coast, making it a popular holiday destination for couples and families. And what's not to love? You'll be exploring white sand beaches, enjoying fresh coconuts, and snorkelling in reefs that earned Fiji the moniker the "Soft Coral Capital of the World".
A holiday destination like this deserves the utmost relaxation. So now is the time to read up on the currency in Fiji and find out the best travel money options for your trip.
Our guide will help you figure out the best way to take your money to Fiji. Read on to find out:
What Is the Best Currency to Use in Fiji?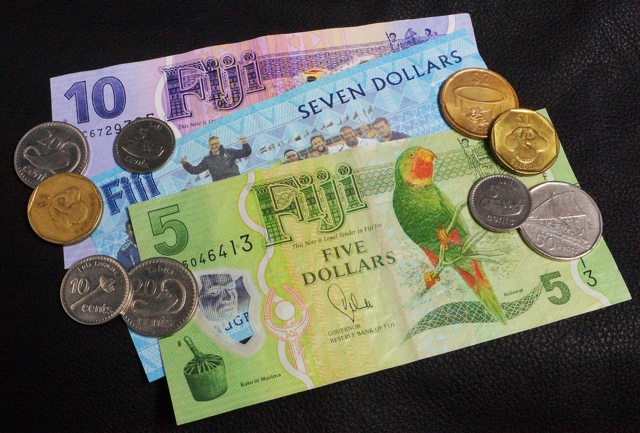 The best currency to use in Fiji is the Fijian dollar. It's represented by the international code FJD and the symbol $.
As with the Aussie dollar, the Fijian dollar is made up of 100 cents and comprises a mixture of banknotes and coins with the same denominations you'd find in Australia.
Fiji's colourful banknotes come as $5, $10, $20, $50, and $100. Coins are available in 5 cents, 10 cents, 20 cents, 50 cents, $1, and $2.
Can I Use Australian Dollars in Fiji?
Australian visitors are so entrenched in the island's tourism that it's natural to wonder if you can use Aussie dollars in Nadi or Suva.
In short, Australian dollars are not accepted across the islands. Despite our frequent travels there, the Aussie dollar has no value to locals and will need to be converted into Fijian money before you hit up the restaurants or bars.
What Currency Do They Accept in Fiji?
You cannot use foreign currencies in Fiji but given its heavy tourist trade, Fijian money changers will happily change Australian, US, or New Zealand dollars for the local dollar.
Currency Converter for the Fijian Dollar
The Fijian dollar is relatively stable to the Australian dollar (AUD) and the New Zealand dollar. Converting AUD to FJD is easy with our currency conversion tool.
Simply enter in the value and currencies to figure out how much it would cost you to buy Fijian dollars with S Money today. We use the same mid-market rate you'd find on Google or XE.com.
How to Exchange Currency in Fiji
Most small businesses in Fiji will prefer it if you pay with cash - in fact, many won't even have facilities to pay by card. So it's important to stock your wallet with the right bills before you begin your day's explorations.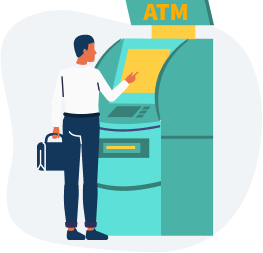 ATMs are common in the major cities, and in airports and big hotels. But they're virtually non-existent in rural areas or on outlying islands so it's important to plan ahead if you're travelling beyond Nadi.
There's no doubt ATM withdrawals are convenient but you could end up paying a hefty amount in fees for the privilege. Fijian ATMs typically charge about FJD$5 per withdrawal. And that's on top of any foreign ATM withdrawal or currency conversion fee your bank might impose per transaction.
Westpac and ANZ both operate in Fiji. So if you have a card from Westpac banks (including the Bank of St George, Bank of Melbourne, and BankSA) or from ANZ, you can avoid the ATM withdrawal fee by using the ATM that corresponds to your bank card.
Important note: Make sure you notify your bank about your travels. If you don't, they could consider any Fijian purchases as suspicious activity and freeze your card.
Currency Exchange in Fiji
There are plenty of ways to change your AUD into FJD in Fiji. You can choose between money changers at the airport or ferry port, or you can swap over currencies at your hotel.
Though convenient, these aren't the best choices if you want to get the best value. Airport exchange offices and hotels offer poorer rates compared to offices in tourist areas in the major cities.
ANZ Bank, Westpac Bank, and Colonial National Bank provide exchange services and will be a more reliable option.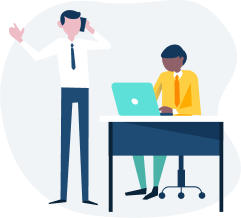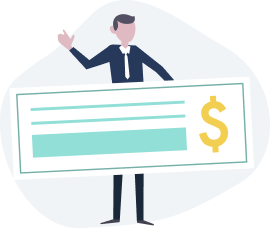 Some banks and hotels in Fiji still cash traveller's cheques. But that doesn't mean you should invest in them. You'll get just as much value (if not more) out of alternatives such as ATM withdrawals and direct cash exchanges.
Buying Fijian Dollars Before You Go
There's always a comfort in having the local cash on you as soon as you leave the airport. Luckily, buying Fijian dollars before you leave home can be a seamless process, with three main options to suit your needs:
Buy FJD online and have it delivered or collect it in-store.
Buy from a bureau de change.
Buy at your home airport.
Since bureau de change desks at Australian airports are renowned for their poor rates, we recommend avoiding them and picking up your currency ahead of time.
A fuss-free way to secure your travel money is to order it online. It can be delivered to your door or made available for pick-up at a convenient location.
Online currency providers offer competitive deals you're unlikely to find elsewhere. For example, S Money offers the same rate listed on Google and XE.com.
If you're in the city, an alternative is to visit a CBD bureau de change. Suburban outlets don't have the competition to keep prices low and banks often supply high fees and poor rates.
Learn more: The 5 Best Ways to Take Money to Fiji from Australia
Using Your Bank Card in Fiji
Many, but not all, Fijian merchants have EFTPOS terminals so you can pay by card in Fiji. Whether you choose to pay with a debit or credit card is up to you, as long as you're aware of the fees and charges incurred by the different cards.
Debit cards are most useful for ATM withdrawals but many venues will allow you to pay by card too.
Depending on the card, you could be facing excessive bank fees for each transaction, including foreign ATM withdrawal fees and conversion fees.
One way to get around these fees is to find a bank card that's made for frequent travellers. ING, Citibank, Revolut, and TransferWise have travel-friendly debit cards that waive some of the charges
Learn more: The Best Travel Debit Cards to Use Overseas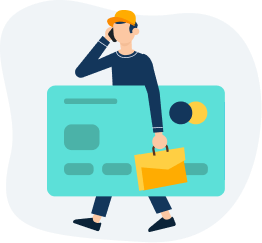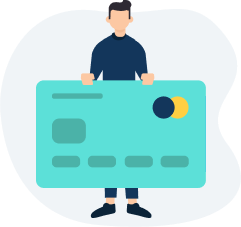 High-end resorts, restaurants, shops, car hire companies, and travel agents generally accept major credit cards; you should have no trouble paying with Visa, Mastercard, or American Express.
Just be mindful that many businesses apply a 3-5% surcharge for credit card payments.
Some cards come with alluring features for frequent travellers, including complimentary travel insurance, rewards points, and additional security measures.
But the perks are countered by some exorbitant charges if you use your card overseas, including:
International transaction fees
High exchange rate margins
ATM fees
Potential 'cash advance fees' if you use an ATM
As with debit cards, there are some exceptions. Bankwest Platinum and 28 Degrees cards are designed for travellers and waive the currency conversion fees.
Learn more: The Best Travel Credit Cards to Use Overseas
Since no Aussie travel cards allow you to load up Fijian dollars, there's little point investing in one for a trip to Fiji.
The only reason to use a prepaid travel card in Fiji is if it waives foreign currency conversion fees on unsupported currencies. But you'll still have to pay to load and reload your card, so we recommend avoiding travel cards if Fiji is your only destination on this trip.
Learn more: The Best Travel Prepaid Cards to Use Overseas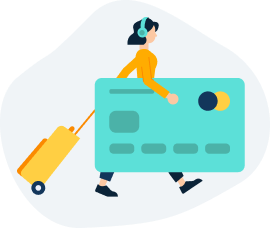 How Much Cash Should I Bring to Fiji?
There's nothing more frustrating than having to convert leftover foreign cash back into AUD at the end of a trip. But one way to avoid the unnecessary fees that come with this is to calculate your budget before you leave.
Your budget will depend entirely on your own travel itinerary and whether you prefer backpacking or luxury. We recommend putting aside roughly $400 per day for Fiji, depending on your own needs.
Here are some of the average Fijian costs to help you calculate your own budget (all quoted in the Fiji dollar):

$200 (in Nadi)
A private room for two




$210
A day snorkelling tour
Not ready to buy yet?
You can get a free rate tracker!