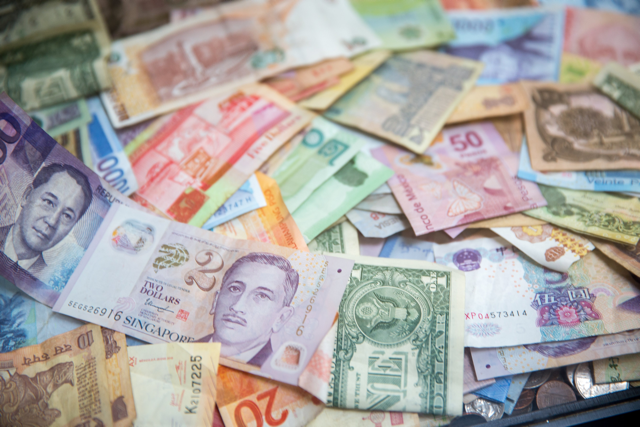 Crown Currency and S Money both allow Australians to buy currency online. But which one is the cheapest?
While S Money has the best exchange rates, it does have a service fee. This means that to find the cheapest option, you need to look at the total cost of the currency including all the fees.
You can either go to each site and get a quote with each company or use an exchange rate comparison table that includes not just exchange rates, but any service fee too.
While price is important, it's not the only difference between these 2 currency exchange services. Here is a better look at each option: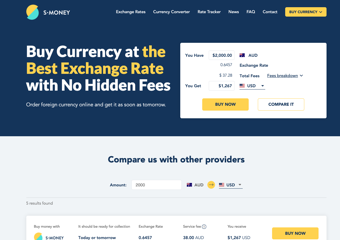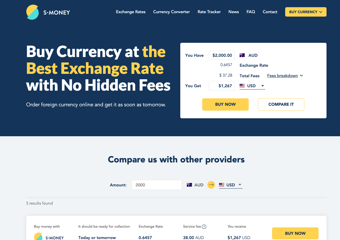 S Money is an online only currency exchange, so they don't have any bricks and mortar stores. If you order online, you can pick up your currency locally or have it delivered to your home. They are the only money exchange that offer the same exchange rate seen on Google or XE but they do charge a service fee.
How S Money stacks up
S Money doesn't have any retail stores like Crown Currency. While this helps them offer a better rate, it also means that you can't sell them currency, you can only buy currency.
Online, only S Money offers 'click and collect and if you are in a hurry, S Money is quicker than Crown Currency with most orders delivered or ready for pick up the next day.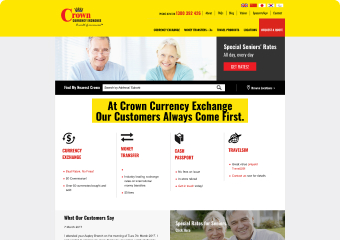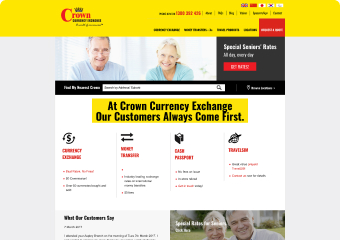 Crown Currency is a Queensland based currency exchange that has 30 stores up and down Australia's east coast. Across their stores, they provide excellent service and reasonable exchange rates. Where Crown struggles is online. The website is outdated and hard to use. You can't order currency directly from them online. Their 'get a quote' is your only online option outside of picking up the phone.
Crown Currency vs S Money
Crown Currency has retail stores and their exchange rates are reasonable however S Money is cheaper overall for currency exchange.
If you like an in person experience that Crown currency is a great option. If you prefer an online experience with access to speak to someone on the phone and delivery to door, than S Money is the better option.
Crown Currency has a much bigger range of currencies so if you are looking for Argentine Peso or Vietnamese Dong, they are a better option.
S Money is the cheapest place to buy foreign currency.
Crown Currency offers stores and wider range of currencies, however their online experience is very poor.
S Money offers phone service and an excellent, user friendly online experience however S Money has no stores.
You can buy or sell a medium range of currencies at Crown Currency but at S Money you can only buy the most popular currencies like US dollars, euros, pounds and yen.