It's almost impossible to calculate the right amount of money you need to take with you on a holiday to Europe. You're talking about a continent that features 50-odd diverse countries and some 25 currencies.
The amount of spending money for Europe depends on a variety of factors, including:
Where you intend to travel
How long your stay will be
The style of travel you prefer
Are you sticking mainly to Eastern or Western Europe? Venturing up to Scandinavia or down to the Mediterranean? Are you staying in one city or country, or are you travelling across broad swathes of the continent?
Do you intend to stay in thrifty backpackers accommodation and low budget hotels or do you want to rent out fully-equipped Airbnbs or live it up in the swankiest resorts?
How Much Spending Money Do I Need Per Day?
Virtually impossible to predict, we'd advise a figure roughly around €100 a day for spending money in Western Europe and about €40–60 a day for Eastern Europe.
Budget Your Trip has thankfully provided a Travel Cost Index that maps out the average daily travel price of real travellers, per person per day.
€30: Istanbul, Turkey; Kiev, Ukraine
€60: Moscow, Russia
€65: Dubrovnik, Croatia
€75: Warsaw, Poland; Budapest, Hungary
€80: Prague, Czech Republic; Bled, Slovenia; Lisbon, Portugal
€100: Brussels, Belgium; Berlin, Germany; Mykonos, Greece
€110: Venice, Italy; Santorini, Greece
€115: Helsinki, Finland; Oslo, Norway; Barcelona, Spain; Vienna, Austria
€130: Amsterdam, the Netherlands; Rome, Italy; Stockholm, Sweden
€160: Copenhagen, Denmark; Paris, France
€180: Zurich, Switzerland
€200: Reykjavik, Iceland
Sign up to the S Money Rate Tracker to keep track of the exchange rate in the days leading up to your departure.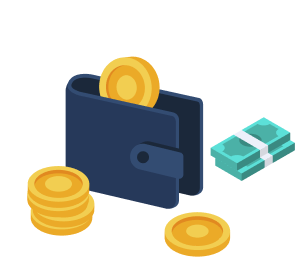 Spending Money for Longer Trips to Europe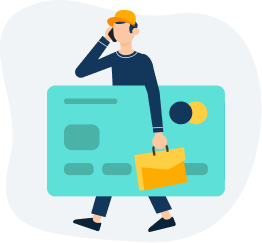 How Much Spending Money for One Week in Europe?
This is so entirely dependent on your own travel preferences that it's tough to estimate but we recommend putting aside roughly €350 to €1000 for spending money for one week in Europe.
How Much Spending Money for 2 Weeks in Europe?
You might want to save up roughly €2500 to €3000 for a two-week sojourn through Europe.
How Much Spending Money for a Month in Europe?
A whole month in Europe? If this is the big-ticket trip you've been dreaming of for years, you wouldn't want to skimp on the details.
For a comfortable mid-budget trip, considering carrying about €5000 to even €10,000 for the four weeks.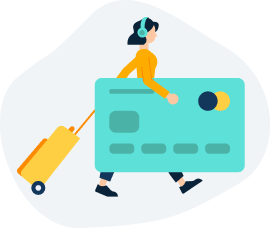 How to Save Money on the Road
There are plenty of ways to reduce the pressure on the wallet, no matter how long you're in Europe for.
We've picked up some of our favourite savings tips to help you stick to your budget – or even save money – while travelling through Europe:
Pack a picnic: Europe is renowned for its small, independent bakeries, butchers, fromageries, and more. Pack a picnic to eat in the public parks and you'll have a unique (and cheaper) experience.
Go on a free walking tour: Virtually EVERY European town or city has at least one company offering free daily walking tours. Find out the hours in the cities you're visiting and schedule them into the trip. They're illuminating and funny. You'll be asked to pay tips at the end - but trust us, they're worth it.
Pick up a City Tourist Card: Most European cities offer passes that combine entries to multiple tourist attractions and shows, as well as discounts on restaurants and shopping destinations. You can also get free public transport using them.
Book in advance: Make the most of early-bird deals by booking in advance and paying online.
Try Ridesharing: Particularly successful in Europe, Rideshare apps are the Airbnbs of the transport world. The biggest website, BlaBlaCar, lets you connect with drivers travelling your route so you can share the driving costs, usually much cheaper than travelling by bus or train (and a great local experience too).
Costs to Travel in Europe
Once you've got an idea about the type of trip you're planning, it's time to start calculating actual daily costs. And for that, it's best to break your trip out into each main area where you'll be spending money.
The Costs of Accommodation in Europe

Accommodation costs are one of the most variable costs across Europe. The cost of a hotel in Bucharest will be vastly cheaper than one in Paris.
Then, of course, prices vary depending on whether you choose to slum it in a dorm room or live like Marie Antoinette in a palatial hotel.
You'll even face variations in price depending on when you book for - including which season and what day of the week (midweek bookings are typically cheaper).
As a rough estimate, you could be looking at:
Budget: €15–30 for a bed in a dorm room for one night
Mid-range: €70–120 for a double room in a small hotel for one night
Luxury: €150 or more for a stay at a high-end hotel for one night
The Costs of Food in Europe

Europe is a gastronomical delight. There's paella in Valencia, pizza in Italy, or the traditional Turkish kahvalti breakfast with all the bells and whistles.
There's a particular pleasure reserved for eating out in Europe. But the costs can add up quickly - depending, of course, on where you go.
Eastern European restaurants and cafes are often markedly cheaper than Western European joints, but then you could just as easily eat like the ancient Romans in suave luxury venues and pay for the privilege.
Think of it this way: In Italy, you can attend the fanciest establishment and spend €100 or more on a three-course meal or you could nip round the corner and pick up a slice of pizza for €5.
On average, it's a good idea to budget about €25–70 a day for food, accounting for the fact that your hotel might provide a free breakfast.
When costing out your meals, considering the following as a rough guide to prices:
Budget: €9–15 for fast food
Mid-range: €15–25 for a restaurant meal
Luxury: €30 or more for a fancy meal
The Costs of Transport in Europe

Thankfully, most cities in Europe are fairly walkable, making it easy to avoid transport expenses. And when you do want to go further afield, public transport is organised and easy.
Most European cities offer different transport passes for a certain length of days (often 1-day, 3-day, 5-day, and 7-day passes).
To get an idea of inner-city public transport costs in Europe, you might be looking at:
Paris Metro: €1.90 for a single trip or a carnet of 10 tickets for €16.90.
Amsterdam tram: Ranging from €5.30 to €8 a day, depending on the period of validity.
Barcelona metro: €2.40 for a single trip.
Taxis can make inner-city travel easier, especially if you're carting around wheeled luggage on rough cobblestone roads.
The average cost for a 30-minute ride can be roughly €50 though the price drops considerably if you ride with Uber or are in Eastern European countries.
For long-distance journeys, you might be keen to hire a car. Prices are drastically different depending on the country but in a city like Paris, expect to pay €25 a day for an economy-sized car or €30+ per day for larger cars.
Finally, the expansive railway network across Europe and the prevalence of high-speed trains makes it easy to cross the continent without a car. But these costs can add up quickly. It's not uncommon to pay over €100 for a ticket.
Bundle your train travel into a Eurail pass to save money; there are many passes to cover a specific number of journeys or as many journeys as you like
The Costs of Sightseeing in Europe

You're going to want to get out and see as much as possible on your Euro-venture and it would hurt to have to miss out on a single activity because of lack of funds. So budget generously for all your sightseeing ambitions.
We've provided the costs of some of Europe's most popular attractions to give you an idea of prices:
What is the best way to take money to Europe?
Some countries, such as Sweden, are almost entirely based on card payments while others, such as Turkey, tend to favour cash.
But in general, you should have no trouble paying either in cash or on card. So what's the best way to take your money to Europe?
Given the ready availability of ATMS, we recommend taking a portion of your spending money over with you in euros (if you're spending a large amount of time in the 19 European countries that use the euros).
But don't put all your eggs in one basket; have a debit card or travel money card available for ATM withdrawals (especially if you're travelling through multiple currency zones) and/or a credit card for big-ticket purchases.
Learn more: The 6 Best Ways to Take Money to Europe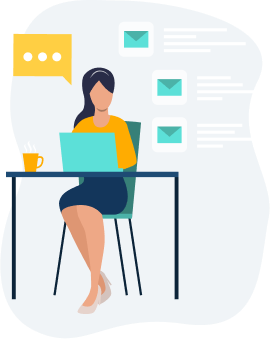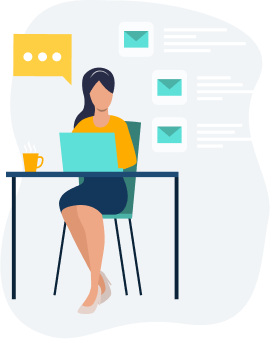 Learn more about the European currency exchange
Ready to buy some Euro currency at a great value for your trip? Use our AUD to EUR currency converter to find out how much you'll get for your Aussie dollars today.
The Latest Euro currency news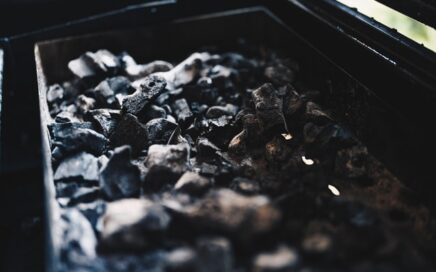 There are many different influences over the local currency, increasing commodity prices appear to be the key driver of the recent rise of the Australian dollar. Prices of commodities like oil, wheat and nickel have soared recently on the back of the war in Europe. This has increased the demand for 'commodity' currencies like the Aussie dollar, helping it move higher against most major currencies including the US dollar, Euro and British pound. According to the Reserve Bank Australia There has been a close relationship between the terms of trade and the value of the Australian dollar over […]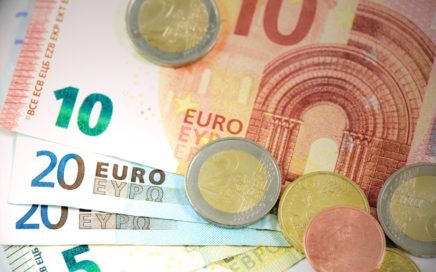 This article looks at what the banks are predicting for the AUD to EUR exchange rate over the long term in 2022.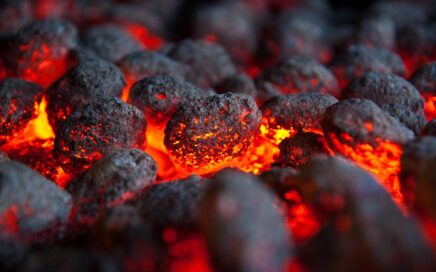 In the past 12 months, the Australian dollar has been sent lower against US dollar, New Zealand dollar and the British pound. The exchange rate is also slightly down against the Japanese yen and Euro. It's largely because of two large influences over the Australia dollar – interest rates and commodity prices. The strength or weakness of the Australian dollar exchange rate is also impacted by the value of the other currency. For example, if the US dollar gets stronger in its own right, then all other things being equal, the Australian dollar will weaken and the AUD to […]