Editorial note: We may earn money from partner links on this page. This does not affect our editors' opinions or evaluations.
Travelex Australia: Everything You Need to Know
Travelex is one of the world's most recognisable foreign exchange companies. The company operates across more than 20 countries and has more than 1,100 stores and 900 ATMs.
Its commercial services include:
When we talk about Travelex Australia, we're focusing specifically on the services available to people within Australia.
Travelex Currency Exchange
Travelex is one of Australia's largest companies for foreign currency exchange, with more than 60 foreign currencies available to buy either in-person at a Travelex store or online with in-store pickup (through a Travelex store or Australia Post).

Travelex foreign exchange rates
The Travelex foreign exchange rate isn't the same as the mid-market rate, which is the fairest meeting point between the buy and sell prices of two currencies.
The mid-market rate is used between banks and is the rate that shows up on Google's currency conversion calculator.
Travelex rates are generally worse than the mid-market rate because they include a markup, built into your quote, from which Travelex makes its profit.
There's no single Travelex currency exchange rate. It is different in-store compared to online. It also varies between stores, throughout the day, and depending on the size of your order.
For example, you can get a better rate if you buy over A$2,000 in certain currencies (including USD, EUR, GBP, NZD, IDR, THB, JPY, SGD, CAD, and HKD).
According to Travelex, these are some of the factors that influence how their retail foreign currency rate is calculated:
Availability of stock
Distribution channel (e.g. ATM, store, online)
Customer traffic
Location of competitors
Type of currency
Target market (which they state differences depending on the time of year)
Geographical factors
Worldwide events
Competitor rates
Convenience
Customer feedback
At a Glance: Travelex Fees and Charges
Travelex charges vary, depending on a range of factors. Any fee is disclosed before you settle your transaction.
| | |
| --- | --- |
| Travelex fees | Amount (in Australian dollars) |
| Card surcharge (for any card-based payment)* | 0.77% for Mastercard debit | 0.94% for Mastercard credit | 0.72% for Visa debit |1% for Visa credit |
| Collection fee | $0 at Travelex stores | $10 at Australia Post for orders under $2000 |
| Uncollected orders (payable 72 hours after your nominated collection date) | $25 |
| Travelex Rate Advantage add-on (purchased at the time of your foreign currency order) | $10 |
| Travelex Money Card payments via Eftpos | Free |
| ATM withdrawals with the Travelex Money Card | Free |
| Travelex Money Card currency conversion | Free |
| Closing the Travelex Money Card | $10 |
| Travelex Money Card monthly inactivity fee (activated after 12 months of inactivity) | $4 per month |
*Your card issuer may charge a separate cash advance fee or international transaction fee
Travelex In-Store Currency Exchange
There are more than 140 Travelex stores across Australia. You can visit these stores to:
Collect an online order
Immediately exchange currency
Buy a Travelex Money Card
Transfer money to an overseas bank account (available in selected stores only)
So is it better to order your currency online or in-store?
If you have the time, it's cheaper to order your currency online or through the Travelex app and arrange a collection at your nearest Travelex store.
Even Travelex staff are transparent about the fact that you will receive a marginally better exchange rate on the Travelex Australian website than in-store. Many will encourage you to order online first if you have the time.
If it's better to order currency online, why use Travelex stores at all?
Travelex stores have most major currencies immediately available. This means you can complete a same-day currency order if you've left your foreign exchange to the last minute.
You can simply pay on card and receive the cash immediately, although you will pay a poorer exchange rate.
Travelex store locations
Travelex locations include major airports, such as Melbourne Tullamarine and Sydney Airport, shopping centres, and CBDs. You can find a full list of Travelex Australian stores on their website.
Hot tip: Avoid exchanging currency at Travelex stores at the airport. Travelex foreign exchange rates at airport stores are well known for being exorbitant. Not only are the rates worse but they also charge an airport commission.
Here's what Travelex says about their airport pricing: "Our Airport pricing reflects the higher costs of doing business at the airport which in part is justified by the convenience factor."
Travelex store opening hours
Travelex stores operate independently, which means that each store has its own opening hours.
For example, a Travelex store located at the airport is more likely to have longer operating hours (with some open from 4 am to midnight) than a store in a shopping centre or main street.
It's best to check on Google to find the most up-to-date information about your nearest Travelex opening hours.
Exchanging your foreign currency back into Australian dollars
Travelex accepts foreign currency in exchange for Australian dollars, which is ideal when you return from overseas with leftover cash. Each store has its own buy-back rate, which changes daily.
You can also get the Travelex Rate Advantage, an add-on you can buy for A$10 when you purchase foreign currency with Travelex.
The Travelex Rate Advantage applies a special rate and waives the commission when you return to Travelex to switch your leftover foreign currency back into Australian dollars.
The 'special margin' is 2% on top of the day's market rate for major currencies (US dollars, euros, British pounds, New Zealand dollars and Japanese yen) and 3% for all other currencies.
Does Travelex accept coins?
Travelex only accepts bank notes when making currency exchanges in-store. In addition, these banknotes must be in a reasonable condition, without fading, rips, or tears — and no, the old sticky-tape trick won't cut it here. They must also be current legal tender.
Online Orders through Travelex Australia
Travelex has an online ordering system that is available 24/7 through the website and Travelex app.
Online orders through the website
Step 1: From the homepage, you can enter the type and amount of currency you want to buy.
Step 2: Fill out your details, including ID information (you will need the passport or driver's licence you will take when you collect your currency)

Step 3: You will be taken to a page where you can pay with BPAY, Visa, Mastercard, or PAYID. A card surcharge applies if you pay with Visa or Mastercard.
Step 4: Travelex does not deliver the money to your address. You'll need to pick it up from a Travelex store (for free) or an Australia Post store (for orders over A$500, with a $10 fee on orders below A$2000). Alternatively, you can collect your currency at the airport before you fly.
Your money will be available at your chosen collection point 3 days after your order. So if you order your currency on the first of the month, it will be available from the fourth.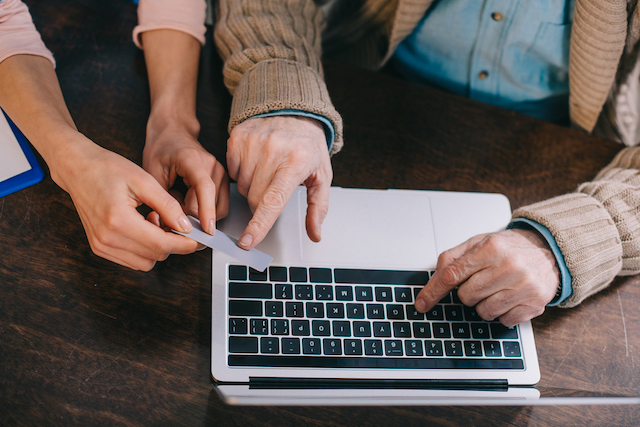 Hot tip: On both the website and the app, Travelex tends to list nearby Australia Post stores (often indicated by the suburb name followed by 'Lpo') before Travelex stores, even if there is a Travelex store near you. If you'd prefer to bypass the A$10 pickup fee for Australia Post, continue scrolling until you find your nearest Travelex store.
Online orders through the Travelex app
Step 1: Download the Travelex Money Card App through Apple's App Store or Google Pay. Then open the app and click on the cash button at the bottom of the screen
Step 2: Choose the type and amount of currency you want to receive. The app will show you the exchange rate you will receive before you complete the transaction. Click on the Continue button.

Step 3: On the next screen, you will receive a breakdown of the cost. You can edit your order or proceed to checkout. You can also choose to add another currency to your order.
Step 4: Enter your details (you will need your passport or driver's licence) and choose your payment method. You only have two payment options: PayID and BPAY.
Step 5: Choose your preferred pickup point and select the pickup date.
Travelex Travel Money Card
Beyond cash exchange, Travelex also offers a travel money card (formerly the Travelex Cash Passport), which you can order online, through the app, or in-store.
You can load up to 10 currencies onto your card in several ways, including through the website or Travelex Money App, in-store, or directly via BPAY.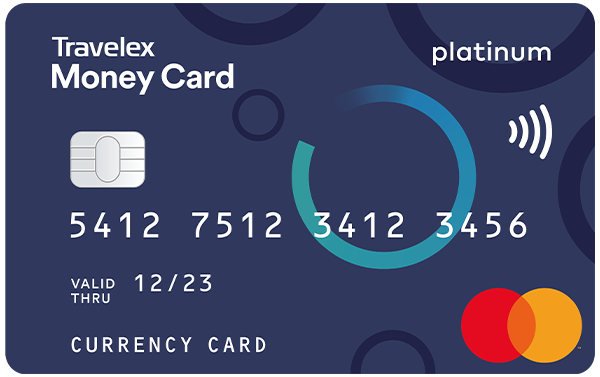 You can use your Travelex Money Card just like a regular Mastercard debit card but with one key difference.
The card can hold up to 10 currencies and you can transfer between currencies at any time either online or using the Travelex app.
With money loaded onto the card, you can use it almost anywhere Mastercard is accepted to withdraw cash, make purchases in-store, and shop online in a supported foreign currency.
The available currencies are:
Australian dollars
US dollars
Euros
Great Britain pounds
New Zealand dollars
Thai baht
Canadian dollars
Hong Kong dollars
Japanese yen
Singapore dollars
Once topped up, you can use the travel card as you would your debit or credit card. It can be used wherever Mastercard is accepted.
Why use the Travelex Money Card?
One of the biggest benefits of using the Travelex Money Card is the security it offers. You can securely store multiple currencies on the card. If the card is lost or stolen, you can immediately freeze it to protect your money.
It also offers better rates than you would get with Travelex foreign currency exchange.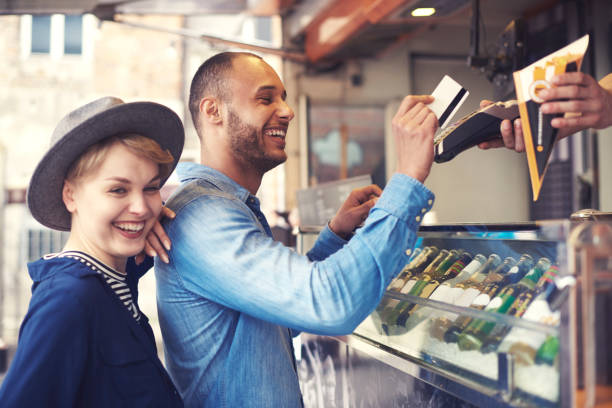 While using a Travelex Money Card incurs zero Eftpos, ATM, or currency conversion fees, that doesn't mean it's the best deal out there.
Even with the Money Card, you'll still get the Travelex exchange rate markup, which means you'll receive an unfavourable rate that is nowhere close to the mid-market rate.
Getting your Travelex card
FREE via the Travelex website or app*

*Fee set by the agent you purchase the card from.

Adding money
Via the Travelex website or app: FREE

In-store (into AUD): 1.1% of the amount or A$15, whichever is greater

In-store (into foreign currency): FREE

Via BPAY (not through Travelex website): 1% of top-up amount

Spending money
Free if you hold the currency in your account.

If you don't hold the currency in your account, you'll pay the 'spend rate', an exchange rate determined by Mastercard Prepaid.

Currency conversion
FREE
Withdrawing from an ATM*

*Some ATM operators may charge their own fees

FREE
Replacing a lost or stolen card
FREE
Getting an additional card
A$5
Monthly inactivity fee*

*Charged when no transactions are made on the card in the previous 12 months

A$4 per month
Closing your card or withdrawing your funds*

*Set and charged by Mastercard Prepaid

A$10
Where to buy a Travelex money card
You can order a Travelex Money Card online or at your nearest Travelex store and have it delivered to your address or made available for pickup in-store. You'll need ID: a passport or driver's licence will do.
It will take 1–2 days for the card to become available for in-store collection and 5–7 business days for home delivery.
Managing your card with the Travelex Money App
The easiest way to manage your Travelex Money Card is through the Travelex Money App.
Using the app, you can:
Check your account balance
Load Australian dollars for free
Check past transactions
Transfer money between currencies
Freeze and unfreeze your card
Locate nearby Mastercard ATMs
Using the Travelex Money Card for ATM Withdrawals
While you can use the card to pay for items abroad, you can also use it to withdraw cash from any ATM that accepts Mastercard.
Travelex offers some of the best features for ATM withdrawals of any travel money card, with no ATM withdrawal fees, a generous withdrawal limit of A$3,000 per day, and unlimited free withdrawals per month.
Travel hack: Get free WiFi with the Travelex Money Card
Travelex Money Card holders can access free global WiFi for three months through Boingo Hotspots.
You'll first need to verify your eligibility and register your account on the Boingo website. You can register up to 4 devices and use the website or Boingo app to find local hotspots.
The Travelex Money Card App
The Travelex Money Card app is pitched as an easy way to order and manage your foreign currency while you're on the go.
The app is available to download on the Apple App Store and Google Play, although mixed reviews (3.1 stars on Google Play and 4.4 stars on the App Store) suggest it is still a work in progress — particularly for those with Android phones.
Through the app, you can:
Order a Travelex Money Card
Register and manage your Travelex Money Card (including topping up)
Order foreign currency
Access free Boingo WiFi (for 3 months)
Book your flights, accommodation, and rental cars through KAYAK
Travelex has more than 60 ATMs around Australia, predominantly in airports. They also have some 900 ATMs around the world.
Many of these ATMs contain foreign currency, which makes them a quick way to access currency without fuss and at any time.
However, there are a few downsides.
The ATMs are limited in the foreign currencies they dispense. Each ATM holds a different combination of currencies — usually no more than four, although many only dispense Australian dollars.
The maximum you can withdraw in one transaction is A$800 (or the equivalent in foreign currency). There's no minimum.
When you withdraw foreign currency, the ATM will show a breakdown of the fees and charges, including the exchange rate you will receive and the amount you will be charged in Australian dollars.
Travelex ATM fees
Travelex FX ATMs at the airport charge fees while those in other locations do not. Any withdrawal of Australian dollars also incurs a withdrawal charge of A$2.50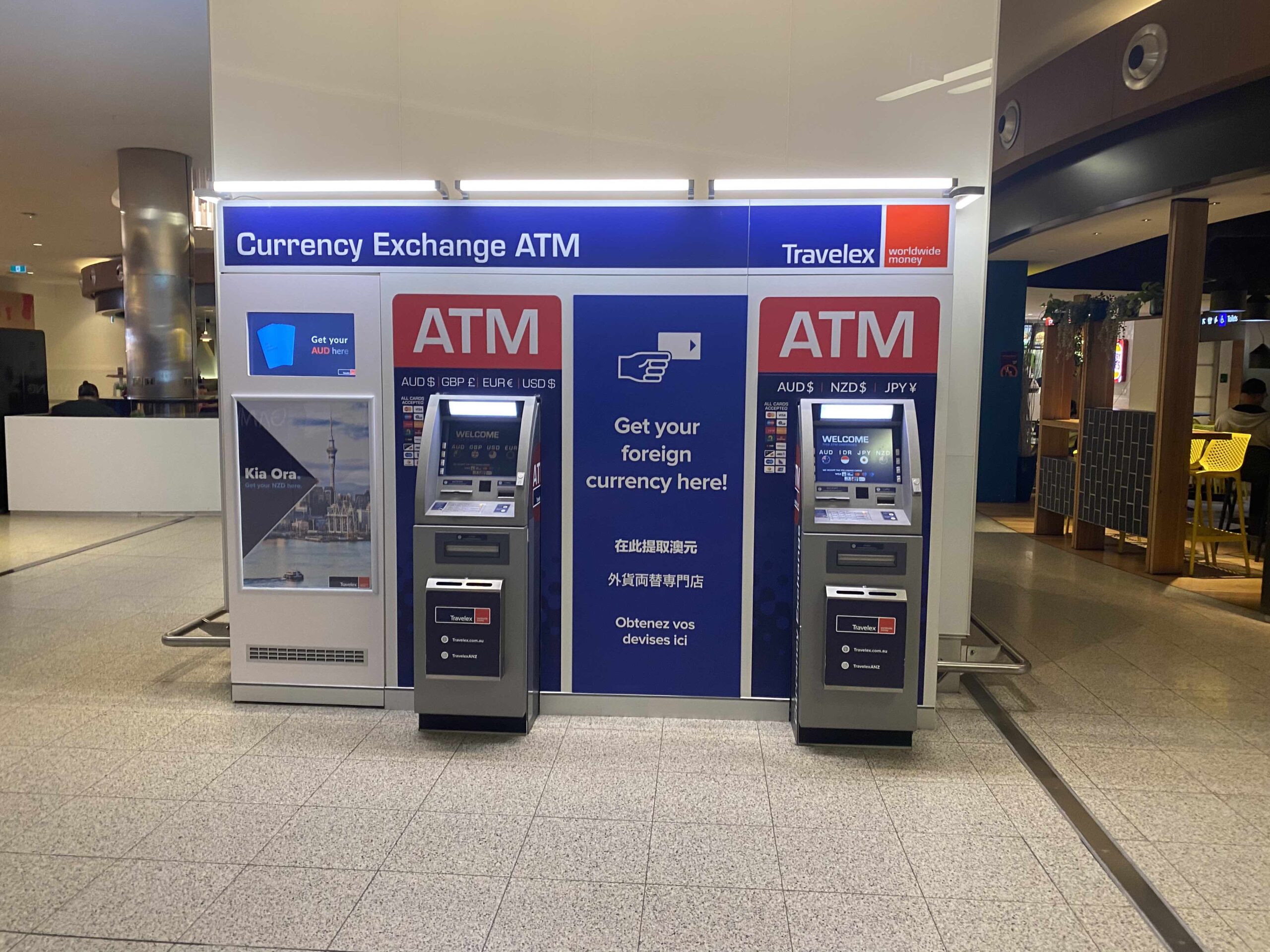 Travelex International Money Transfer
You also can send money (a minimum of A$10) to 50+ countries through the Travelex website. Travelex uses the Singapore-based global payment platform NIUM for this service.
There is no fee for online transfers and Travelex keeps you updated by sending regular emails on the progress of your transfer. Transfers usually take 1–2 business days.
Many Travelex stores also offer Western Union international money transfers if you prefer to send money overseas in-store.
Travelex gets mixed reviews on Trustpilot depending on which foreign branch you're looking at. Americans give the most favourable reviews of Travelex US with 4.5 stars (out of 5) while Brits rate Travelex UK just 2.7 stars on average.
Travelex Australia has received more than 13,000 reviews with an average rating of 4.2 stars. Common complaints are the poor international support although many people love the customer service in-store.
If you've noticed that your Travelex foreign exchange rate is different to that shown on Google, it's because Travelex doesn't use the mid-market exchange rate (which is closest to the 'real' and 'fair' exchange rate).
Travelex makes its profit by marking up the exchange rate — a margin that varies depending on the type of product and the size of the transaction.
In some cases, Travelex also charges fees, which will be clearly stated before you complete any transaction.
It can be a little tricky knowing how to contact Travelex Australia as there are different opening hours and phone numbers for different situations.
Travelex has a customer service helpline that's open 24/7. If you're calling from within Australia, the Travelex phone number is 1800 440 039. It's +61 2 9696 9385 if you're calling from overseas.
You can also email the team anytime at RetailCSC@travelex.com.au, although the inbox is only monitored Monday to Friday during business hours.
When it comes to your Travelex Money Card, you have to contact either Travelex or Mastercard, depending on the circumstance. It can be a little confusing but the website outlines who to contact here.
For specific enquiries about using your Travelex Money Card (including lost or stolen cards, or transaction enquiries, you can email CardServices@accessprepaidww.com or phone Mastercard Card Services Team at 1800 303 297 within Australia. Operating hours are 7 am–7 pm Monday to Friday and 9 am–5 pm on Saturday (Australian Eastern Standard Time).
In December 1976, British entrepreneur Lloyd Dorfman opened the first Travelex store — which he called Express Exchange — in Southampton Row in London. It was perfectly positioned near the British Museum and the University of London, which attracted hundreds of international students.
Eventually, the business grew to have stores globally in prominent locations such as airports and high streets across the world.
In March 2001, Travelex acquired Thomas Cook's financial services arm of the business, making Travelex the world's largest non-bank foreign exchange business.
In August 2020, Travelex went into administration as a result of a ransomware attack at the end of 2019 that caused a month of disruption for Travelex, followed by the COVID-19 pandemic. More than 1,300 jobs were lost.
A major business restructure meant Travelex was able to stay in business. It still operates about 1,100 stores and 900 ATMs globally.
Travelex has its headquarters in Peterborough, UK.