It's home to Big Ben, Stonehenge, the much-loved Devonshire tea, and of course, the Queen herself. The United Kingdom has plenty to offer and now it's calling you.
With a destination famed for its iconic attractions, it's hard to know just how much cash you'll use to make your holiday everything you've dreamed of.
On average, it's a good idea to put aside enough for £100 of currency in the UK each day but your budget will ultimately depend on how you like to travel (for example, budget or luxury) as well as how long you'll be away for.
How Much Does the Average Person Spend a Day in the UK?
This depends on the kind of holiday you want. You could get the royal treatment, splashing out on a hotel room worth of Buckingham Palace and hailing the quintessential black taxi everywhere you go.
Or you could opt for the affordable hostel experience, getting about via London's renowned Underground and grabbing all your meals from the nearest Pret A Manger sandwich shop.
On average, tourists spend around £120 a day while in the United Kingdom. If you're careful, you could spend less than £50 a day, or you can make it a grand occasion with a daily budget of up to £300.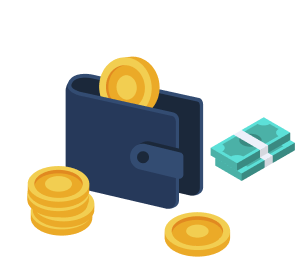 How Much Should I Budget for a Trip to England?
How Much Spending Money for One Week in the UK?
A week in the United Kingdom is the perfect taster. You could easily spend all 7 days in London or choose to hit up the major cities. We recommend the following budget per person for 7 days in the UK:
Budget trip: £320
Mid-range trip: £800
Luxury trip: £2000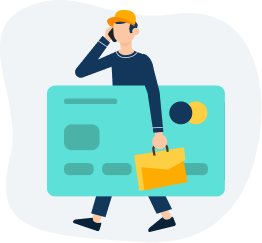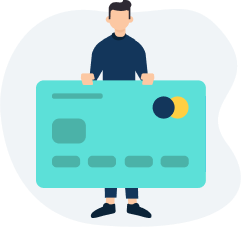 How Much Spending Money for 2 Weeks in the UK?
Two weeks gives you enough time to venture further afield. You could hire a car and head south to Stonehenge and the White Cliffs of Dover or take a road trip from Edinburgh to spot the monster at Loch Ness. Whatever your itinerary, this average per person budget for 2 weeks should get you by:
Budget trip: £630
Mid-range trip: £1635
Luxury trip: £4373
How Much to Take for a Month in the UK?
A whole month in the UK allows you to adventure deep into the heartland of the island nation. You'll have the opportunity to explore England, Scotland, and Wales – with time to spare to venture over to North Ireland.
For such a journey, we recommend budgeting the following sums per person:
Budget trip: £1349
Mid-range trip: £3503
Luxury trip: £9370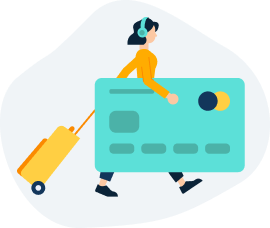 How Much It Costs to Travel in the UK
The Costs of Accommodation in the UK

Are you up for a hotel room fit for royalty or will you be sharing more of the Tower of London experience a la 1500s (in modern terms: the backpacker dorm)?
No matter the experience, your accommodation choice will likely take a hefty chunk from your holiday savings (especially if you're spending a lot of time in London).
The United Kingdom has a plethora of accommodation options, from the darling B&B in the Cotswolds to the traditional English pub arrangement.
On average, you'll be looking at about £150 per night, though this can vary dramatically depending on your budget:
Budget: £15-30 per night
Mid-range: £65-130 per night (£100-200 in London)
Luxury: from £130 per night (or £200 in London)
The Costs of Food in the UK

The United Kingdom is known for its homey suppers and high teas, from the quintessential pub to the high-end restaurant.
How much you spend on food will depend greatly on your mode of eating: a visit to the supermarket for a home-cooked meal will cost far less than a decadent night at one of London's culinary hotspots.
You can expect to pay on average (per person, per meal):
Budget meal at a pub or cafe: £7–10
Mid-range meal at a decent restaurant: £10–20
A high-end meal at a luxury venue: £40
Thankfully, it's easy to save money on food in the US by following some of these tips:
Split a meal. Portions are typically huge so you should still be satiated even when sharing one dish.
Get takeaway. If you have a fridge in your motel or a kitchen at your Airbnb, request a box for your leftovers and save them for another meal.
Cook your own food. Accommodation options from Airbnbs to hostels often have kitchens you can use to prepare your meals.
The typical traveller spends between £30 and £45 per day on food. If you want to save some pennies, it's best to avoid tourist traps by venturing away from the most well-known tourist attractions.
In London, food stalls in Brixton Market, Borough Market, or Camden market guarantee high-quality dishes without the hefty price tag.
The Costs of Transport in the UK

It's a small nation, yet the United Kingdom has tourist destinations in just about every direction.
In Central London, many places are within walking distance, eliminating the need to catch public transport at all.
If you want to go further afield within the capital, it costs £12 for an unlimited daily travel card. Single journeys cost about £2.50, depending on the London zones you're travelling in.
Further afield, Great Britain has an extensive public transport and road network, making it easy to criss-cross the country without fuss.
In the hierarchy of long-distance travel, coaches are your cheapest option while train travel and car rentals are a little more pricey. You'll find better train ticket prices if you book in advance.
Average cost of a roughly 300km coach journey: £15–40
Average cost of a roughly 300km train journey: £20–80
Car rental per day: from £35
The Costs of Activities in the UK

Luckily for you, there are many attractions you can appreciate in the UK without needing to spend a penny. Walking the streets of London or any other British city or town is like walking through the pages of history.
The UK is renowned for its imperial architecture, from the grand dome of St Paul's Cathedral to the mighty Big Ben. And it's possible to appreciate these buildings without paying for entry.
But of course, there are certain paid attractions you won't want to miss out on, including:
On average, we recommend putting aside between £30 and £60 per day to get the most out of the United Kingdom's best attractions.
What is the best way to take money to the UK?
There are a variety of ways to take travel money to the UK so the option that best suits you depends on your needs, the duration of your trip, and the amount of money you plan to take.
The best ways to carry British pounds include:
Using a credit card for big ticket purchases.
Buying British pounds back home before you leave.
Carry a prepaid travel money card.
We recommend exchanging Australian dollars for British pounds in advance and then having a debit card available to withdraw further sums if needed.
Learn more: The Six Best Ways to Take Money to the UK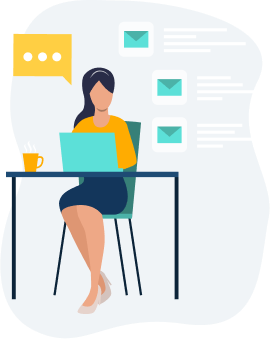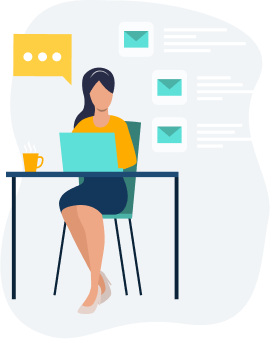 Learn more about currency exchange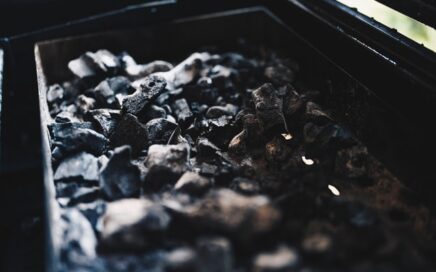 There are many different influences over the local currency, increasing commodity prices appear to be the key driver of the recent rise of the Australian dollar. Prices of commodities like oil, wheat and nickel have soared recently on the back of the war in Europe. This has increased the demand for 'commodity' currencies like the Aussie dollar, helping it move higher against most major currencies including the US dollar, Euro and British pound. According to the Reserve Bank Australia There has been a close relationship between the terms of trade and the value of the Australian dollar over […]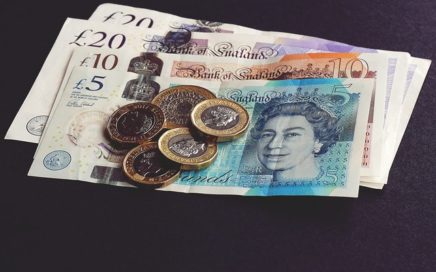 This article looks at what the banks are predicting for the AUD to GBP exchange rate over the long term in 2022.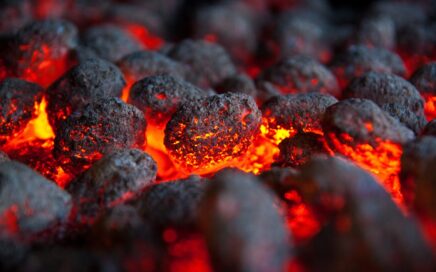 In the past 12 months, the Australian dollar has been sent lower against US dollar, New Zealand dollar and the British pound. The exchange rate is also slightly down against the Japanese yen and Euro. It's largely because of two large influences over the Australia dollar – interest rates and commodity prices. The strength or weakness of the Australian dollar exchange rate is also impacted by the value of the other currency. For example, if the US dollar gets stronger in its own right, then all other things being equal, the Australian dollar will weaken and the AUD to […]