A Savvy Travellers Guide to the US Currency
You've got that epic holiday in the US planned. It's been in the works for ages and you've been saving for it like mad.
Naturally, you want your money to go as far as possible. But there's no need to whittle away those important savings on unnecessary fees and poor rates that often accompany money exchanges.
This guide provides you with a thorough overview of the US currency so you know not just the ins and outs of the greenback but also how to get the best value during your time Stateside.
In this guide, you'll find info on:
What Currency is Used in the USA


The currency used in the US is called the US dollar (USD) and is represented by the symbol $. It is the most recognised, traded and accepted currency in the world. Other names it is called include the 'greenback' (financial settings) or 'buck' (informal settings).
US dollars are available in many different denominations. This includes seven denominations in notes, as seen in our pictures.
American banknotes are made with a blend of 25% linen and 75% cotton, making them a little less impervious to wear and tear than plastic money. Their distinctive green colour gives the currency the popular name the 'greenback'.
American dollar bills come in common denominations of $1, $5, $10, $20, and $100. Less common bills include the $2 and the $50 note.
There are 7 coins within the US. Common coin denominations include 1¢, 5¢, 10¢, 25¢, 50¢ and $1. One dollar coins are rare; in fact, the United States is the only developed country that still has a $1 bill in popular circulation (a bill which is considered the most recognised currency in the world).
However people rarely refer to coins by their nominal value, instead, they have 'nicknames' that have become part of everyday use. The local lingo for these coins:
One cent coin = a penny
Five cent coin = a nickel
Ten cent coin = a dime
25 cent coin = a quarter
50 cent coin = a half dollar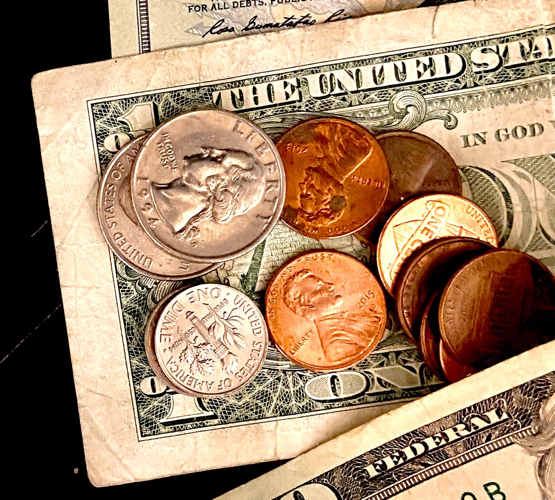 Using Your Bank Card in the US
Chances are you're going to use one of your travel money cards in the US at some stage during your travels. But the value you get from a bank card varies wildly with the type of card you use. Each card, including debit, credit, and prepaid travel cards, come with their own pros and cons.
Though the most commonly used cards, debit cards tend to have the worst currency conversion rates and fees.
There are a few outstanding exceptions with excellent exchange rates and low fees. These include: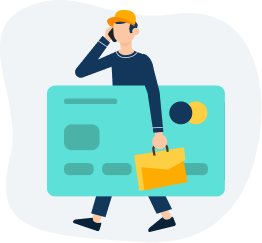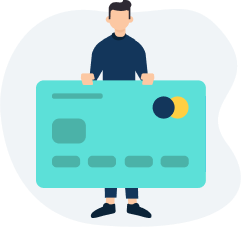 As with debit cards, credit cards can attract huge service fees for international transactions.
Take care, especially when you use an ATM, as most common Australia credit cards will charge a range of fees, including:
An international transaction fee
An exchange rate margin
An ATM fee
A potential 'cash advance fee' if you use an ATM
If you still prefer the reassurance that comes with a credit card, the 28 Degrees credit card is particularly good for international travellers.
Learn more: The Best Travel Credit Cards to Use Overseas
A prepaid travel card is made for international travellers so surely it's the best option, right?
Unfortunately not.
Most prepaid travel cards offered by the bank come with a long list of fees and don't even offer competitive exchange rates. Not only that, it's often expensive and tricky to convert remaining balances on the card back to Australian dollars upon your return.
But don't fret! There are some good alternatives. The Revolut and TransferWise debit cards allow you to prepay or buy your currency ahead of time. Plus they both use the best online market exchange rate you see on Google or XE.
But if you do want to use either of these cards, plan ahead. It takes 1-2 weeks for delivery.
Learn more: The Best Travel Prepaid Cards to Use Overseas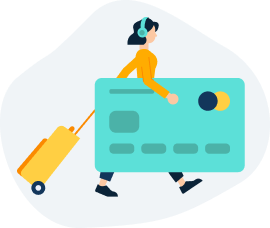 Using a Currency Converter
The American dollar exchange rate fluctuates according to a wide variety of factors, from the performance of the US economy to political events, interest rates, and supply and demand for the USD globally.
This means the exchange rate against other currencies, such as the British pound (GBP), the euro (EUR) or the Japanese yen (JPY) changes all the time.
Use the foreign currency converter below to see how much the US dollar is against the Australian dollar today and find out how much it would cost you to buy American dollars with S Money.
The Average Cost to Travel Around the USA
To get the most out of your time in the US, you'll want to create a budget to work out how much spending money for the USA you will need and make sure your savings stretch as far as possible.
To give you an idea of a reasonable budget, we've listed the average prices of some common items and experiences you'll have while in United States.
The average daily travel budget in the US is about $250. Some of the expenses you might be looking at include:

$150
A room in a guesthouse

$20
Two-course meal at a nice restaurant


$12
Public Transport One Way

How to Exchange Currency in the US
Once you arrive in the United States, you can change your currency right away at the international airport. All major international airports in the United States have currency exchange offices, such as Travelex or International Currency Exchange.
But this might not necessarily be your best option as airport currency exchange bureaux are notorious for their poor exchange rates and high fees.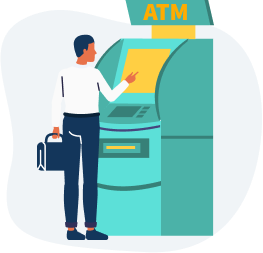 Local ATMs are often your best bet for exchanging currency as they're quick, easy, and conveniently located in almost every town across the States.
But beware of the exchange rates and fees you may receive. You may face a double-whammy hit of fees both from the bank of the ATM you're using and your own bank for an overseas withdrawal.
Since bank cards are commonly used across the country, you'll have no trouble finding ATMs. Visa and Mastercard are accepted almost everywhere while American Express has its own ATMs in all the major cities
Currency Exchange in the USA
Many major US towns are common hotspots for foreign tourists so you should have no trouble finding currency exchange outlets in places such as Los Angeles, San Francisco, Las Vegas, or New York City.
While you'll find exchange bureaux in all the tourist areas, expect large exchange rate margins or high commissions to exchange your cash. You may also be asked to provide some identification.
Many local hotels also offer money changing services but you may pay a high price for the convenience of in-house currency exchange.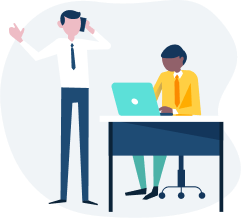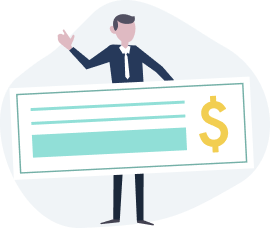 These days, Traveller's Cheques aren't common and can be tricky to cash so it's best to avoid them if possible.
Buying American Dollars Before You Go
If you like the reassurance of having the local currency readily available from the moment you step off the plane, you have three options to pick up the cash before you go:
Buy the currency online and either collect it in-store or have it delivered to you
Swap US dollars for Australian dollars from a currency exchange store
Buy US dollars the currency at the airport
Online money changers like S Money often have the best exchange rates.
Travelex and Travel Money Oz also offer a foreign exchange service online but it takes between two and five business days before the currency is ready for pick-up or delivery so you need to be organised!
Buying your currency in-store can be a good option but it all depends on where you go. The money changers in the centre of the main cities tend to be more competitive than smaller stores in the suburbs.
Only change money at the airport as a last resort. The exchange rates and fees at Australian airports are among the worst in the world so avoid it at all costs if you want to get the best bang for your buck.
My US Currency Is Worse For Wear: Can I Still Use It?
If you're given paper money that is torn, dirty, or in any way defaced, you can replace it at any local US bank while on your travels.
Excessively damaged money can be redeemed with the Bureau of Engraving and Printing but you'll need an American bank account.
Leftover Dollars and Nowhere to Go? What to Do with Your Unused Currency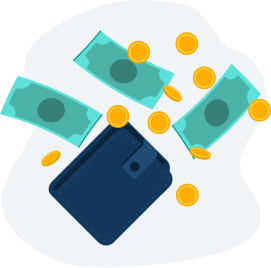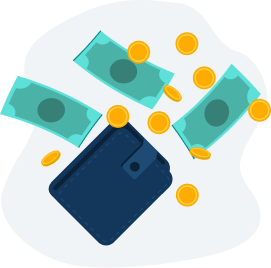 Coming back from a trip with leftover currency can be a waste of money, especially if it's a sum not big enough to exchange again.
Here are some ways to dispense with your last few bucks:
Many airlines distribute envelopes for you to deposit your remaining currency as a donation to various organisations (for example, Qantas has its Change for Good program with UNICEF).
Australian international airports also have collection points where you can deposit your remaining currency as a donation to charity.
The Commonwealth Bank of Australia also collects foreign currency and gives every cent to UNICEF.
You can change your currency at an exchange office at the airport but keep in mind, you will get terrible exchange rates and fees.
For larger amounts, use a money changer in the city to convert your USD back to AUD.
Give those greenbacks to a friend heading to the States and make their day!
If you have another trip in the works, consider keeping those USDs. The dollar is almost as widely accepted as an alternative currency in many other countries, even if it isn't the country's official currency.
It's also used as the official legal tender in countries including Panama, El Salvador, Ecuador, East Timor, Palau, and Zimbabwe.
7 Money Tips to Get You Through the US
Millions of travellers head to the US each year. Sadly, many waste their money on unnecessary foreign currency conversion. So here are a few practical tips to help you get the most bang for your buck:
Avoid the airports! Currency exchange bureaux at the airport charge epic fees. If you like a good deal – or even just a reasonable one – avoid these at all costs.
Only carry what you need – It can be expensive to change USDs back into AUDs so only take what you think you will spend. Not only this – nobody likes to tuck wads of notes into their socks and toiletries for safekeeping on longer journeys.
Ask for a mix of denominations – It's always hard to get rid of those pesky $100 bills so try to get a mix of $20 and $10 notes.
Check your exchange rate – Google and XE.com are the standard market exchange rate but you'll notice how wildly bank and currency exchanges can vary their rates. Try to get as close to the market rate as possible.
Look out for hidden fees – The bane of our (financial) existence, hidden fees will often make a huge difference to the cost of your holiday. Be particularly wary of hidden bank fees for overseas card usage.
The right card makes all the difference – Having a card is convenient but it can take a hit to the bank account if you have the wrong card. Research and arm yourself with the best card for travel for big savings.
Mix it up! Many travellers only use their credit card while some only think about cash. But the best option depends on your situation. Save the card for huge purchases such as hotels and car hire and reserve your cash for smaller wins – transport, attractions, or meals out. Don't forget Americans love their tipping so it's always a good idea to have spare change on hand.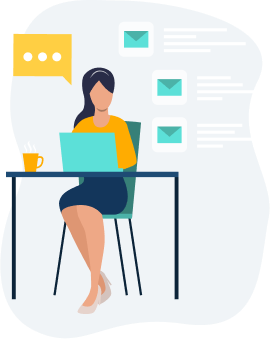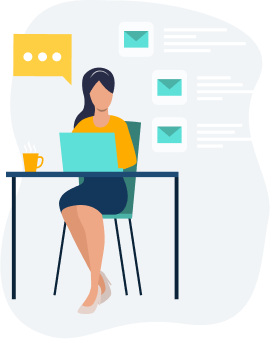 Learn more about the US currency exchange
Ready to buy some USD at a great value for your trip? Use our AUD to USD currency converter to find out how much you'll get for your Aussie dollars today.
The Latest US Dollar news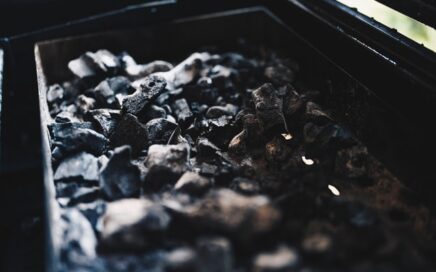 There are many different influences over the local currency, increasing commodity prices appear to be the key driver of the recent rise of the Australian dollar. Prices of commodities like oil, wheat and nickel have soared recently on the back of the war in Europe. This has increased the demand for 'commodity' currencies like the Aussie dollar, helping it move higher against most major currencies including the US dollar, Euro and British pound. According to the Reserve Bank Australia There has been a close relationship between the terms of trade and the value of the Australian dollar over […]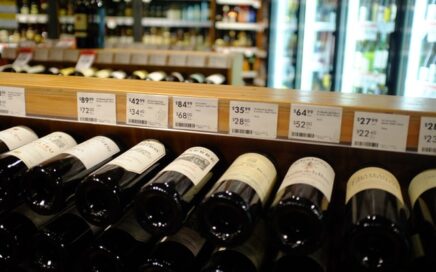 The AUD to USD exchange rate rose above 75 cents for only the second time since the end of July. At 12:50pm, the CPI or inflation data was released. It showed that prices in Australia are rising faster than previously forecasted. Here are some of the key points: Consumer prices rose 0.8 per cent during the September quarter (July, August and September). Prices are 3% higher than a year earlier. The increase was largely because of fuel which increased 7.1% and rising house prices which increased 3.3%. Interest rates are one of the big drivers of Australian dollar. Right […]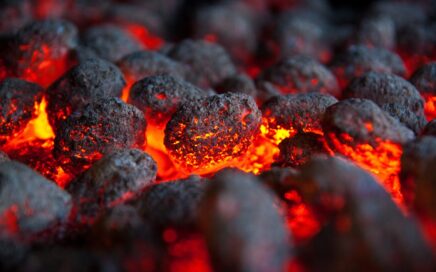 In the past 12 months, the Australian dollar has been sent lower against US dollar, New Zealand dollar and the British pound. The exchange rate is also slightly down against the Japanese yen and Euro. It's largely because of two large influences over the Australia dollar – interest rates and commodity prices. The strength or weakness of the Australian dollar exchange rate is also impacted by the value of the other currency. For example, if the US dollar gets stronger in its own right, then all other things being equal, the Australian dollar will weaken and the AUD to […]