What Currency is Used in the USA


The currency used in the US is called the US dollar (USD) and is represented by the symbol $. It is the most recognised, traded and accepted currency in the world. Other names it is called include the 'greenback' (financial settings) or 'buck' (informal settings).
US dollars are available in many different denominations. This includes seven denominations in notes, as seen in our pictures.
American banknotes are made with a blend of 25% linen and 75% cotton, making them a little less impervious to wear and tear than plastic money. Their distinctive green colour gives the currency the popular name the 'greenback'.
American dollar bills come in common denominations of $1, $5, $10, $20, and $100. Less common bills include the $2 and the $50 note.
There are 7 coins within the US. Common coin denominations include 1¢, 5¢, 10¢, 25¢, 50¢ and $1. One dollar coins are rare; in fact, the United States is the only developed country that still has a $1 bill in popular circulation (a bill which is considered the most recognised currency in the world).
However people rarely refer to coins by their nominal value, instead, they have 'nicknames' that have become part of everyday use. The local lingo for these coins:
One cent coin = a penny
Five cent coin = a nickel
Ten cent coin = a dime
25 cent coin = a quarter
50 cent coin = a half dollar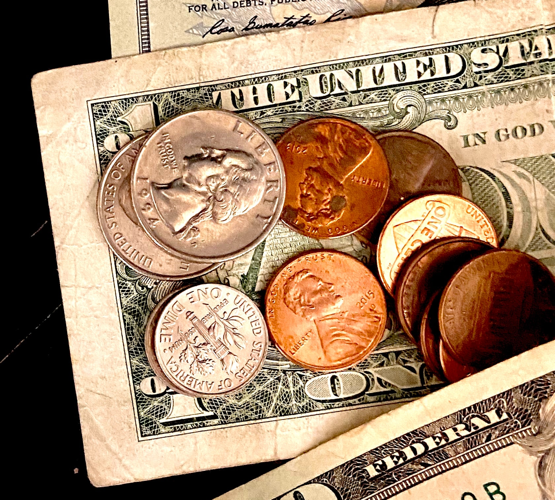 The Latest US Dollar news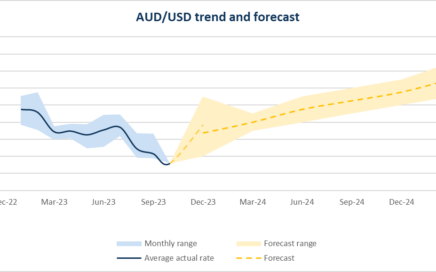 The value of the Australian dollar (AUD) against the US Dollar (USD) could be about to lift in 2024 after a prolonged bout of weakness. The Australian dollar (AUD) lost almost 6 per cent against the US dollar (USD) over the first nine months of 2023 thanks to rising US interest rates and China's economic slowdown. But analysts are predicting a slow rebound in 2024, albeit with some short-term weakness along the way. It has been a difficult period for the AUD, which momentarily peaked above US71¢ in early-February 2023 before falling to around US62¢ in October – its lowest […]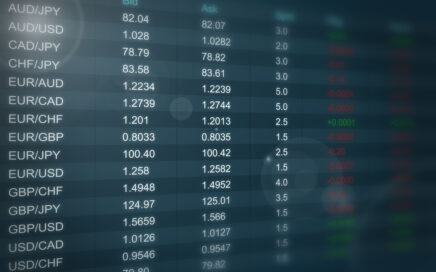 Australian Dollar Forecasts for 2024 Track the Australian dollar The Australian dollar's (AUD) performance will be driven by a diverse range of factors in 2024. The Australian dollar (AUD) is one of the most heavily traded currencies in the world, with its value influencing the decisions of individuals, businesses and government. Exchange rates are notoriously volatile with the AUD's performance driven by factors including Australia's interest rates, inflation, terms of trade, and risk sentiment. While the value of the AUD is typically measured against the US dollar (USD) – which is the world's principal reserve currency – the AUD's value […]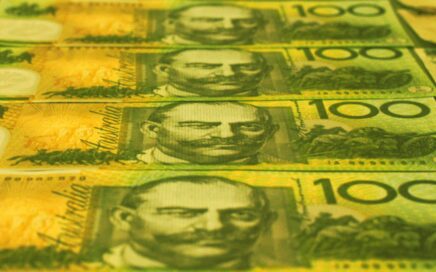 This article looks at what the banks are anticipating for the Australian dollar (AUD) over the long term in 2023. The 2024 Forecasts for the Australian Dollar are out now With most of 2023 out of the way, attention turns to 2024. Now that most economists have released their predictions for the Australian dollar, head here to find out the most up to date forecasts: