A Streetwise Traveller's Guide to the Japanese Currency
Japan has so many different things for visitors to do including visiting Kyoto, Tokyo or Mount Fiji, going on the shinkansen (bullet train), skiing in Hokkaido, watching geishas or sumo wrestlers. A trip to Japan will be so much easier if you have a basic understanding of the Japanese currency. We've built this guide to help you get streetwise about paying for things in Japan.
Here's what you'll learn:
What Currency Is Used in Japan?
The official currency of Japan is the yen, represented by the symbol ¥ and the currency code JPY. Other less common symbols include 円 and 圓.
The word 'yen' actually means 'round object' or 'circle' in Japanese and is typically pronounced as 'en' in Japan.
The Osaka Mint Bureau is responsible for minting and controlling the circulation of Japan's currency.
The Japanese yen is actually the most heavily traded currency in Asia, thanks largely to its comparatively low interest rates. It's also the third most traded currency in the foreign exchange market behind the United States dollar and the euro.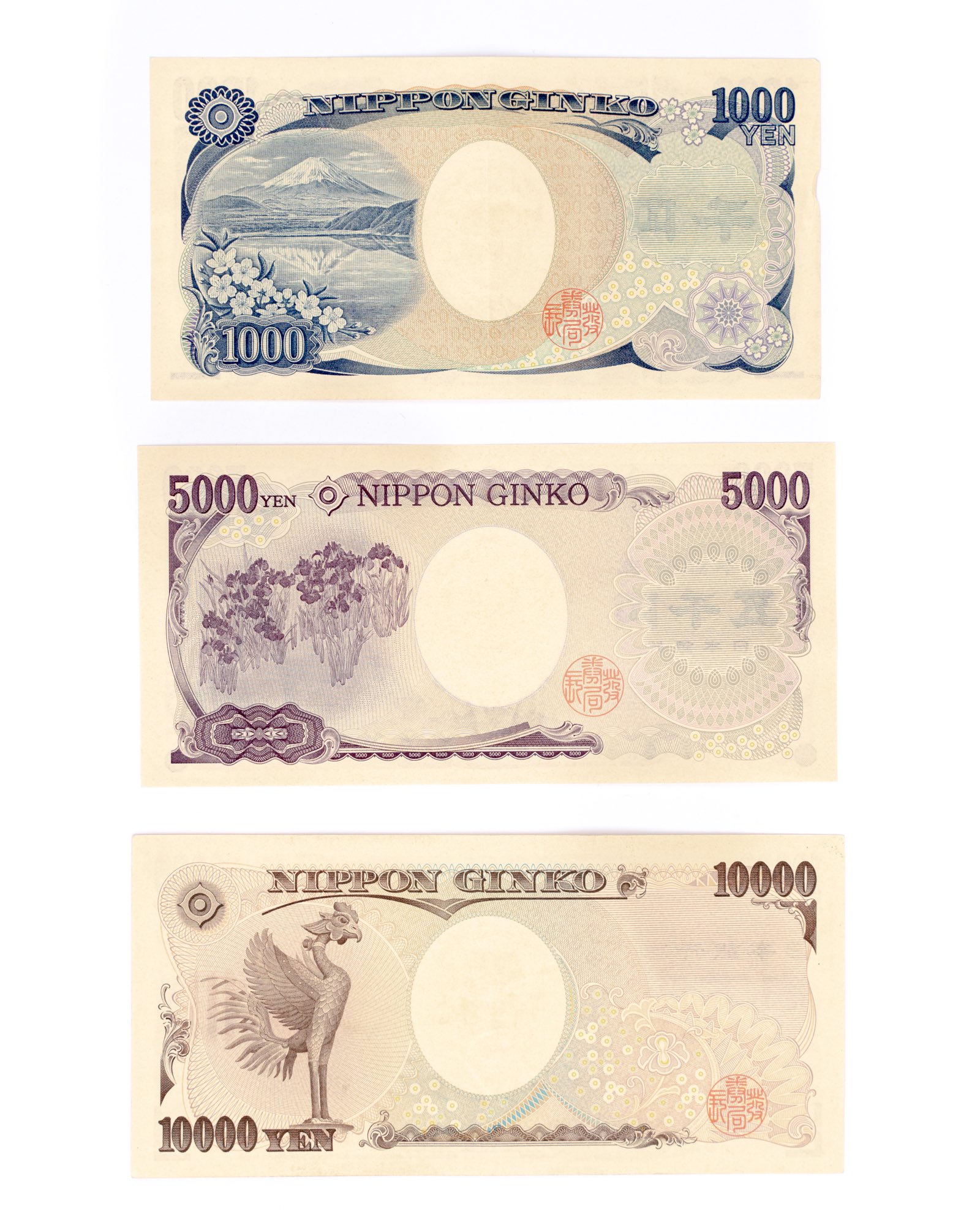 Using Your Bank Card in Japan
As with most destinations, you can use one of three types of card in Japan: debit cards, credit cards, and prepaid travel cards. But the value you get out of your card will depend entirely on the type of bank card you use, with each offering different pros and cons.
Not always the best option, using debit cards overseas can come with big bank fees, including withdrawal fees, international ATM fees, and currency conversion fees. On top of that, they may offer a poor exchange rate.
Some of the debit cards worth looking at, with great exchange rates and low fees, include: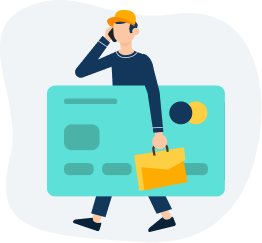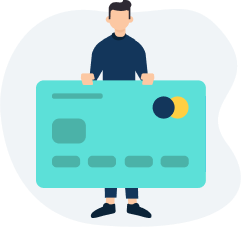 Though not as common a payment option as cash, credit card facilities are increasing.
Visa is the most commonly accepted credit card, although many businesses will also take Mastercard, American Express, and Diners Club. Many shops and restaurants have a minimum payment requirement to use a credit card (often between ¥3000 and ¥5000).
Take some time to familiarise yourself with the service fees involved in using your credit card for international transactions. These may include:
An international transaction fee
An exchange rate margin
An ATM fee
A potential 'cash advance fee' if you use an ATM
A great credit card to look at with deals designed for international travellers is the 28 Degrees credit card.
Learn more: The Best Travel Credit Cards to Use Overseas
Although they're pitched at frequent travellers, prepaid travel cards aren't necessarily a great option.
Many bank travel cards come with a long list of fees and don't even provide the best exchange rates. It's also not as easy to convert your unused balance back to Aussie dollars on your return home.
Even so, there are some valuable cards if you choose to take this option. You can load prepaid currency onto both the Revolut and TransferWise debit cards, which offer exchange rates comparable to what you see on Google or XE.
Learn more: The Best Travel Credit Cards to Use Overseas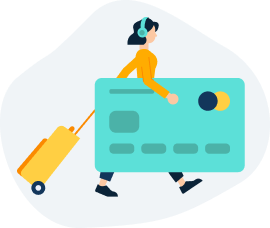 Convert Australian Dollars to Japanese Yen
The value of the yen fluctuates based on a variety of factors, such as the supply and demand of the currency globally as well as politics, recent events, and the state of the Japanese economy.
Use the foreign currency converter below to get the most up-to-date conversion of Japanese yen to Australian dollars. This tool will also give you an indication of how much it would cost you to buy yen with S Money today.
How to Exchange Currency When You Arrive in Japan
While Japan might be well ahead of the technological game in some quarters, cash is still favoured over plastic money in the country today.
If you're travelling to smaller towns or to rural areas, you must have cash. It's even better if you can get smaller denominations to pay for taxis, public transport, vending machine items, or at small restaurants and shops.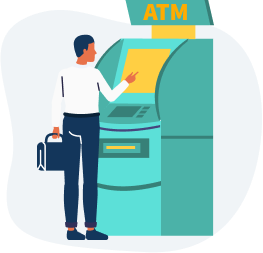 ATMs can be found in many 7-Eleven stores as well as airports, post offices, and other tourist hotspots.
Japanese bank ATMs can be fairly unreliable. Many won't accept foreign cards while others are closed overnight or on the weekends. Even bank ATMs displaying Visa and Mastercard logos are iffy about international cards. Most bank ATMs also charge additional fees for withdrawals made outside operating hours.
Just a few branches of the major Japanese banks, such as SMBC and MUFG, have ATMs in major cities that will accept foreign cards. They will have signs in the window if they're foreign card friendly.
Your best bet is the Seven Bank ATMs found in 7-Elevens. These are open 24/7, have English instructions, and accept foreign-issued Visa, Mastercard, Plus, Maestro, American Express, Cirrus, and Union Pay cards.
Japan Post Bank ATMs are another option, identifiable by the JP logo. There are over 26,000 of these ATMs nationally inside every post office and some train stations, shopping centres, and supermarkets. They usually accept foreign-issued cards but may operate on business hours similar to the post office.
Keep in mind that both Seven Bank and Japan Post Bank ATMs have withdrawal limits per transaction (¥100,000 and ¥50,000 respectively). You might even face stricter limits imposed by your own bank or card company.
Japanese Currency Exchange Outlets
If you're exchanging any of the major currencies (including Australian dollars), you should be able to do so at major banks and the main branches of post offices.
Currency exchange offices such as The World Currency Shop have counters that can handle a broader selection of currencies in all the major cities.
While currency exchange may seem like an obvious option, it's worth looking into alternatives. Two options – withdrawing cash from an ATM or organising your currency before you leave – will deal you better exchange rates than exchanging traveller's cheques or cash in the country.
If you choose to exchange currency in Japan, be sure to have your passport on you as you'll be asked for identification.
International airports also have currency exchange offices but these tend to have worse exchange rates and higher fees than offices in the cities.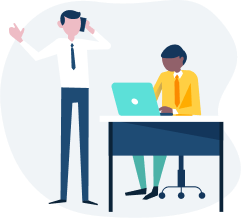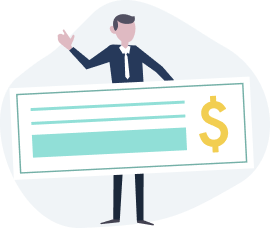 Traveller's cheques tend to be outdated in the world of 21st century travel, but they're more handy in Japan than elsewhere, especially given the difficulties with using ATMs.
In fact, in Japan, you may get more competitive exchange rates on traveller's cheques than money changers and ATMs.
However, you may find yourself limited to where you can exchange these cheques. Try major banks, hotels, and department stores in the big cities.
Buying Japanese Yen Before You Go
Japan is a cash-driven economy so organising to get yen before you leave home is a wise idea. There are 3 ways for you to collect currency before you go:
Buy currency online and have it delivered or collect it in-store
Swap Japanese yen for Australia dollars from a currency exchange outlet
Buy Japanese yen currency at your home airport
Try S Money or a similar online currency exchange store to get rates that reflect the comparisons you see on XE or Google.
If you choose online delivery or in-store pickup, check the processing time. Some exchange companies with online options suggest you allow between two and five days to process currency.
Prefer in-store currency exchange? Head to the CBD of your nearest city for the most competitive exchange rates; suburban bureau de change outlets tend to have poorer rates and fees.
Currency exchange counters in Australia's airports are infamous for their atrocious exchange rates. Avoid them if you can.
The Yen: The Face of Japan's Currency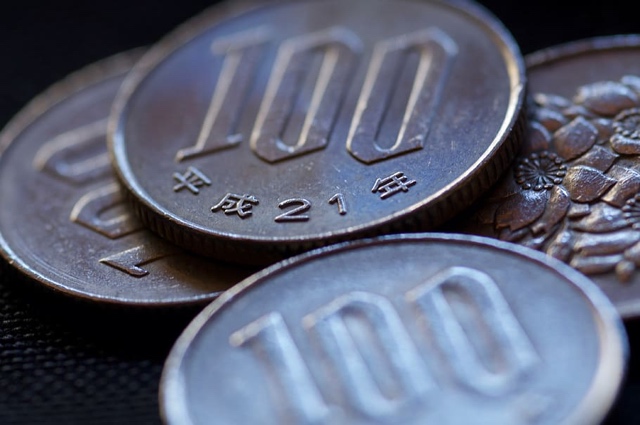 The Japanese yen currently has ten denominations made up of coins and banknotes. The ¥100 coin is the equivalent of US$1, in that it is the most common coin used on a daily basis.
Where in most Western countries, high denominations of currency are counted by the thousands, in Japan, they are counted in multiples of 10,000.
Japanese coins are currently made up of the following six denominations: ¥1, ¥5, ¥10, ¥50, ¥100, and ¥500. Japanese banknotes come in denominations of ¥1000, ¥2000, ¥5000, and ¥10,000.
Both notes and coins feature natural scenes within Japan, such as flowers, trees, temples, and animals. Here are some other notable features:
The one yen coin is made entirely of aluminium and can float on water.
A ¥2000 bill exists but is so uncommon it can't even be used in vending machines.
The ¥5 and ¥50 coins have holes in the middle of the design to distinguish them from other coins at a glance.
¥5 coins are considered to be lucky (so perhaps hold onto one at the end of your trip, just in case!).
Japanese notes are some of the most difficult bills in the world to counterfeit.
The Average Costs to Travel in Japan
One of our hottest tips is to only take the amount of currency you need for the trip. Finding out how much you need for a trip to Japan can be difficult but in we have provided a list of the average costs you can expect to travel in Japan. The average spend for a week in Japan on a mid range budget is $175 to $225 per day.

¥25,000
A hotel room with double bed

¥500-1000
A bowl of ramen:

¥750
A beer (during happy hour):


¥300-1500
A temple or museum entry:
Leftover Yen at the End of Your Trip? What to Do with Unused Yen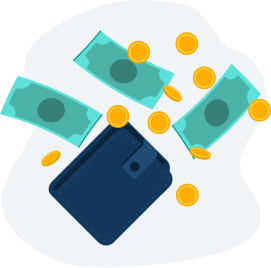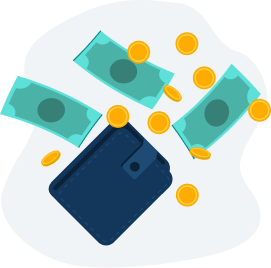 Returning from Japan with stacks of yen banknotes is hardly an ideal situation but there's no need to consider it a loss. Here are some ways to use those last few yen:
Some airlines collect leftover yen for charity. They'll hand out envelopes for you to place your remaining yen in (see the Qantas) Change for Good program with UNICEF)
Deposit your yen in one of the charity boxes placed near Arrivals at an Australian international airport.
The Commonwealth Bank of Australia also collects foreign currency and gives every cent to UNICEF.
Visit a money changer in the city to convert that JPY back to AUD. You can also do it at the airport but just remember it will be at a worse exchange rate.
Make a friend's day by giving them your leftover yen right before they head off on their own trip to Japan.
7 Money Tips to Get You Through Japan
So many people travel to Japan without being prepared and get ripped off in the process. Here are a few practical tips to help you get the most bang for your … yen:
Avoid the airports! Currency exchange bureaus at the airport charge epic fees. If you like a good deal – or even just a reasonable one – avoid these at all costs.
Only carry what you need – It can be expensive to change JPYs back into AUDs so only take what you think you will spend. Not only this – nobody likes to tuck wads of notes into their socks and toiletries for safekeeping on longer journeys.
Ask for a mix of denominations – Smaller Japanese notes and coins are always much appreciated if you have the opportunity, as for a mix of smaller notes when exchanging money.
Check your exchange rate – Google and XE.com are the standard market exchange rate but you'll notice how wildly bank and currency exchanges can vary their rates. Try to get as close to the market rate as possible.
Look out for hidden fees – The bane of our (financial) existence, hidden fees will often make a huge difference to the cost of your holiday. Be particularly wary of hidden bank fees for overseas card usage.
The right card makes all the difference – Having a card is convenient but it can take a hit to the bank account if you have the wrong card. Research and arm yourself with the best card for travel for big savings.
Mix it up! Many travellers only use their credit card while some only think about cash. But the best option depends on your situation. Save the card for huge purchases such as hotels and car hire and reserve your cash for smaller wins – transport, attractions, or meals out.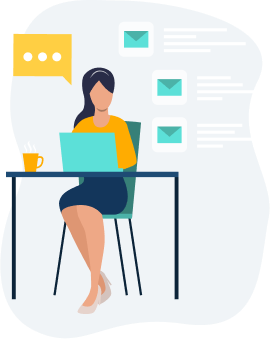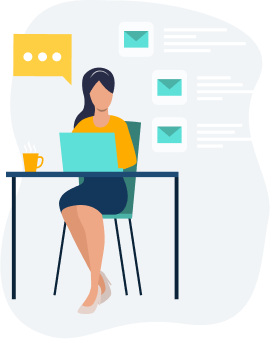 3 Important Things to Remember When Paying in Japan
Once you arrive in Japan, there will be many new concepts and sights you will be wrapping your head around. So to make the journey a little less fraught with confusion, here are some hot tips to help you travel smarter:
Bargaining is uncommon unless you're in a flea market but even then, it's considered rude if you're too pushy.
Tipping is so rare that you'll likely be chased down by business owners returning your excess change! Tips are usually given in an envelope directly to the recipient.
Instead of handing your money directly to the cashier, it's more common to place it on a small tray provided.
Learn more about the Japanese currency exchange
Ready to buy some Japanese currency at a great value for your trip? Use our AUD to JPY currency converter to find out how much you'll get for your Aussie dollars today.
The Latest Japanese Yen news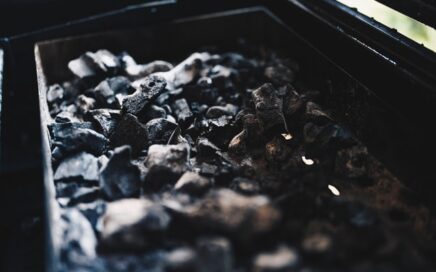 There are many different influences over the local currency, increasing commodity prices appear to be the key driver of the recent rise of the Australian dollar. Prices of commodities like oil, wheat and nickel have soared recently on the back of the war in Europe. This has increased the demand for 'commodity' currencies like the Aussie dollar, helping it move higher against most major currencies including the US dollar, Euro and British pound. According to the Reserve Bank Australia There has been a close relationship between the terms of trade and the value of the Australian dollar over […]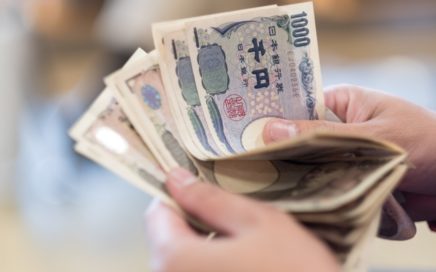 This article looks at what the banks are predicting for the AUD to JPY exchange rate over the long term in 2022.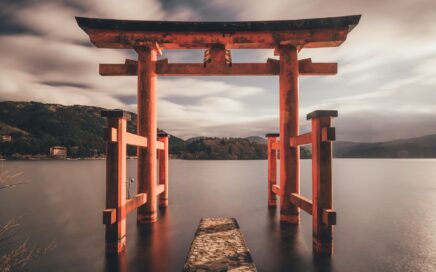 This week, the AUD to JPY exchange rate has risen to its highest level in over 3 years. It has been a tale of 2 stories. Firstly, the Australian dollar has been getting stronger against many major currencies. Secondly, and more importantly, the Japanese Yen has been much weaker. This means that it is now one of the best times to buy Japanese Yen with Australian Dollars in 2021. The Japanese yen has fallen in recent weeks, not just against the Australian dollar but against most other major currencies like the US dollar and Euro. Higher energy prices have driven […]