Editorial note: We may not cover every product in this category. For more information, see our Editorial guidelines.
The 5 Best Travel Money Cards for Japan in 2023
Japan is one of Australia's favourite destinations and with all its culture, food and nature it's not hard to see why thousands of Australians visit each year.
While Japan relies heavily on cash, you are likely to pay for accommodation and restaurants with a card. So which is the best travel card to take with you?
It's easy, to save you lots of time, we have compared a large number of the best travel money cards in Australia to take to Japan for in 2023 and have summarised their best points.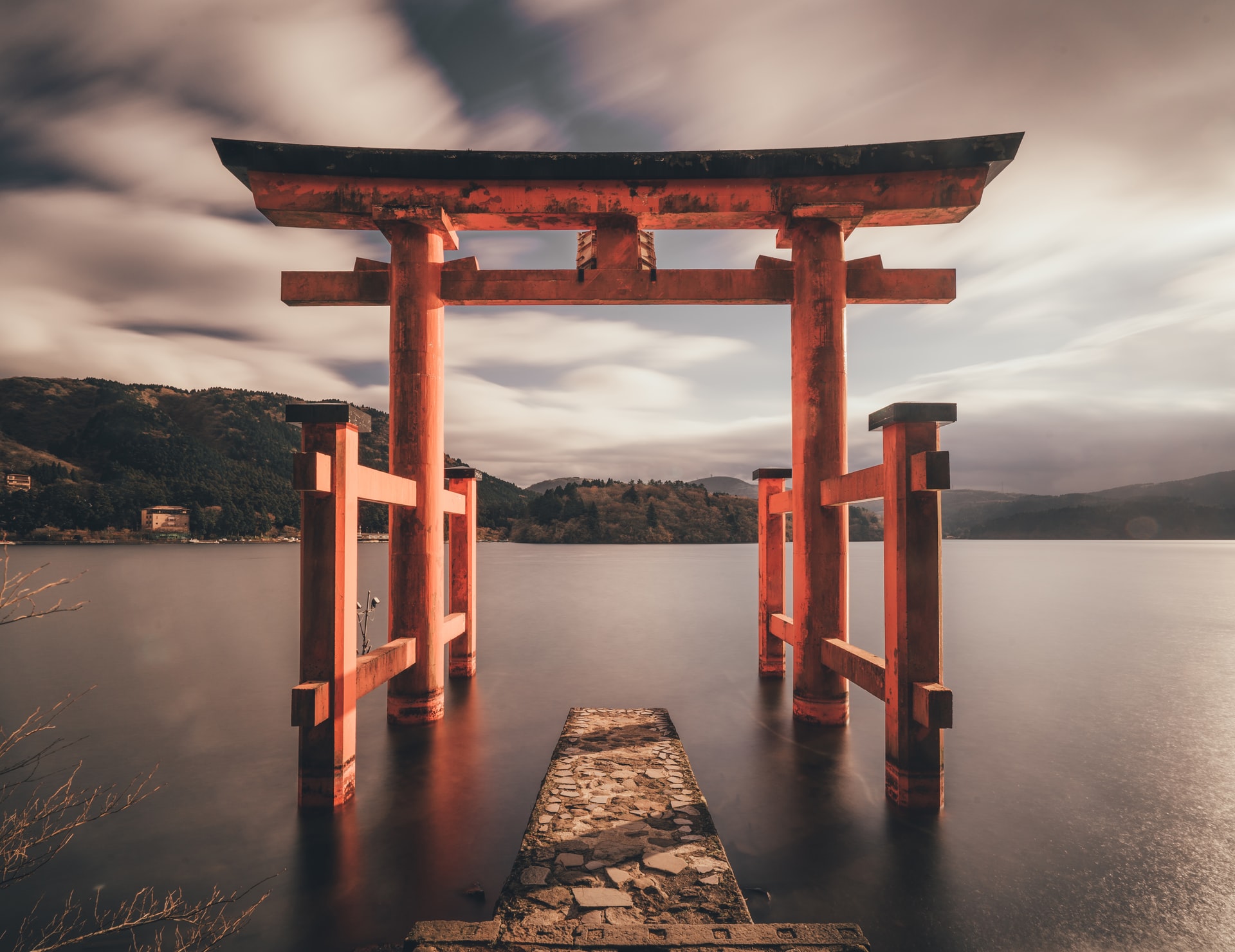 Best 5 Travel Money Cards for Japan in 2023:
30+ currencies available
One of the best exchange rates globally
No international transaction fees
No annual or monthly fees for standard membership
No initial card fee
Instant access to a range of cryptocurrencies
Revolut Travel Card
No fee ATM withdrawals up to A$350, or 5 ATM withdrawals, whichever comes first, per rolling 30 day period and 2% of withdrawal amount (minimum charge of A$1.50) after that
Exchanging currency on the weekend can incur a 1% mark-up fee
Fees on international money transfers were introduced in April 2021.
Can be used wherever Visa is accepted
The Revolut Travel Card is a decent option for those who travel a lot as it offers over 30 currencies at a great exchange rate, which is the cheapest rate globally. However if you exchange currency on the weekend you can incur a one-percent mark-up fee. In addition they have introduced fees for international transfers. Finally if you use ATMs frequently this is not the card to use due to the fees.
Travelex Money Card - Best All Rounder
Best Features
Unlimited free ATM withdrawals
24/7 Emergency Assistance
Initial and replacement card are free
No international transaction fees
Lock in up to 10 currencies
Travelex Money Card
Minimum load of $100 and maximum load of $100,000
Can be used wherever Mastercard is accepted
Fees include a $10 closure fee, $5 for an additional card and $4 inactivity monthly fee.
While Travelex don't charge ATM fees, some ATM operators may charge their own fees.
Currencies that can be loaded are AU$, US$, EU€, GB£, NZ$, TH฿, CA$, HK$, JP¥, SG$
If your card is lost or stolen you can access cash in your account through Moneygram or Western Union agents, with no charge
Boingo hotspots offer free wifi and you can look at their number of free hotspots per country on this map
The Travelex Money Card is a good all-rounder no matter if you are heading to the bustling streets of Tokyo or experiencing the tranquility of Kyoto.
You can use it to take money out of the ATM, for merchant purchases like restaurants and even for online shopping in foreign currency. While the exchange rates aren't as good as the Wise or Revolut cards, the support network if the card is lost or stolen is very good. This attribute can be quite practical when immersing yourself in the rich culture of Japan.
HSBC Everyday Global Travel Card - Best Debit Card
Best Features
No fees at ATMs in Japan to withdraw cash
No international transaction fees
No initial card, closure, account keeping or monthly fees
No cross currency conversion fees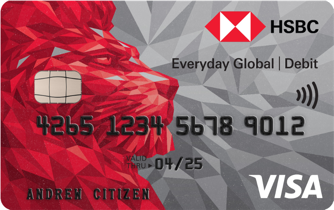 HSBC Everyday Global Travel Card
10 Currencies can be loaded are JPY, USD, AUD, EUR, GBP, CAD, NZD, SGD, INR and CNY (currency restrictions on CNY)
No maximum balance for any currency
Very competitive exchange rates on all currencies when you have currencies already loaded on your card
ATMs within Australia need to be HSBC and overseas they need to display a VISA or VISA Plus logo, not be be charged fees
Earn 2% cash back when you tap and pay with payWave, Apple Pay or Google Pay for purchases under $100.
Daily maximum ATM withdrawal is $2,000
Fraud protection covered by Visa Zero Liability
Can be used wherever Visa is accepted
The HSBC Everyday Global Travel Card is a good option to take to Japan and to spend money in Australia with no international transaction fees, international ATM fees and monthly fees.
Its worth noting that to withdraw Japanese yen from an ATM you will need to go to a 7-11 or a post office as most other ATMs in Japan will not accept a card issued outside of Japan.
Finally there is no maximum balance on currencies held and a 2% cash back incentive when you tap and pay under $100.
Bankwest Breeze Platinum Credit Card - Lowest Interest Rate
Best Features
Lowest interest rate at 9.90%
No international transaction fees on purchases
Up to 55 days interest free on purchases
Low annual fee
Complimentary international travel insurance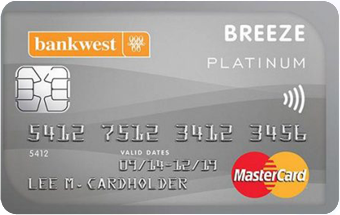 Bankwest Breeze Platinum Credit Card
Free annual fee first year, then $69 annual fee
Free international travel insurance that includes the basics but does not cover cancellation costs, pre existing conditions and travellers over 80
$6,000 minimum credit card
0% p.a. on purchases and balance transfers for the first 15 months, then reverts to 9.90%
21.99% interest rate on purchases and cash advances
Cash advance fee of the higher of $4 or 2% of cash advance
Can be used wherever Mastercard is accepted
The Bankwest Breeze Platinum is a great no frills credit card that offers 'no foreign transaction fees' and the lowest interest rate on the market, at 9.90%. These two factors alone will save you hundreds of dollars when travelling throughout Japan.
In addition it has a low annual fee and complimentary international travel insurance. Finally for its price point it is a great value credit card that will be accepted most places in Japan.
Westpac Worldwide Wallet - Best Card from Big Banks
Best Features
No foreign transaction fees
No fees on initial card, load, unload or inactivity fees
Competitive exchange rates for Japanese yen (JPY)
Free additional card
Flight delay pass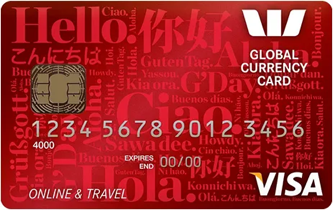 Westpac Worldwide Wallet Global Card
11 Currencies can be loaded are JPY, AUD, USD, EUR, GBP, NZD, CAD, HKD, SGD, THB & ZAR
Lock in exchange rates before you leave
No cross currency transactions fees
No ATM fee at 50,000 Global Alliance ATMs worldwide
$2,000 maximum limit on ATM withdrawals overseas within 24 hours
$50,000 maximum limit on currencies loaded on to travel card
$3 roughly for ATMs that are not within the Non Westpac Global Alliance
If you run out of one currency on the card, you can pay with other currencies without the expensive cross currency transaction fee
No foreign transaction fees, initial card, load, unload or inactivity fees
Can be used wherever Mastercard is accepted
According to the Westpac it can take up to 8 business days to receive the travel card
Secure from fraudulent transactions with Mastercard Zero Liability protection
2 cards per account for free
The Westpac Travel Card is a no frills handy travel card with very low fees, no foreign transaction fees, access to some free ATMs worldwide and competitive exchange rates, especially on JPY, USD, EUR, GBP and CAD.
In addition it has the South African Rand (ZAR) which is not common in visa prepaid travel cards. Finally it has access to a flight delay pass in case your flights are delayed and you need to access airport lounges.
Learn more about the best credit, debit and prepaid cards for travel
Travel money cards for Japan should be free of charge. All the travel cards in the top 14 travel cards guide are free. On some prepaid travel cards you might have to pay for load, unload and inactivity fees, however if you choose a HSBC Global or Citibank Everyday card you will not have to pay these fees. You will also not have to pay an international transaction fee.
A travel money card is better than cash because it is more secure. With a travel money card you have to punch in your 4 digit code for transactions over $100. Therefore if you lose your card or if it is stolen, then you won't lose your money as you can cancel your card online.
Mastercard, Visa and JCB are the three most common cards accepted in Japan. This includes Mastercard debit, Mastercard credit, Visa debit and Visa credit cards. American Express and Diners cards are rarely accepted because the cost is too high for the merchant.
HSBC, Citibank and Westpac offer the best bank travel cards for Japan. They all have very good currency exchange rates, no international transaction fees, no initial card fee, no load, unload fee and no inactivity fees. They all offer access to other currencies including USD, EUR, GBP, NZD, HKD, SGD and CAD. HSBC offers 2% cash back, Citibank offers free bottles of wine and Westpac offers complimentary travel insurance.
Yes you can withdraw cash from a travel card in Japan. However, depending on the travel card you can pay an overseas ATM withdrawal fee and international transaction fees when using a debit card overseas. It is more expensive if your travel card is a credit card because you will also pay higher interest on cash advances. Save $15 on a $300 cash withdrawal and choose the correct debit travel card or prepaid card for travel.
Learn more about the best travel money cards for your holiday destination.