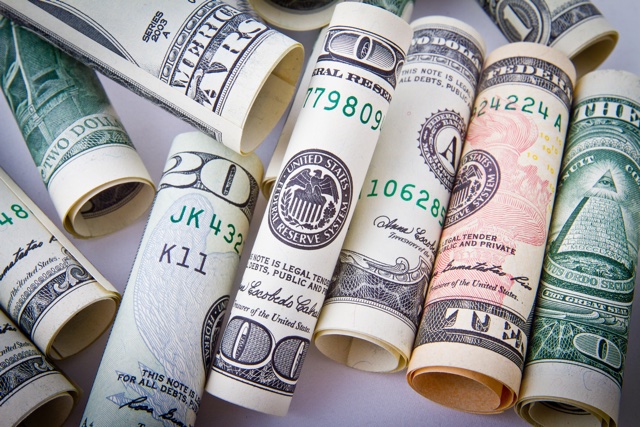 Travelex is Australia's biggest currency exchange service but they are not your only choice. Here are 4 currency exchange providers like Travelex that have some of the best exchange rates in Australia.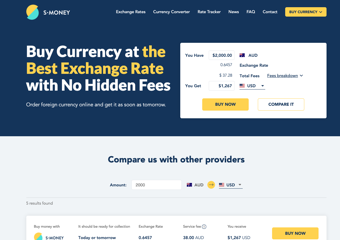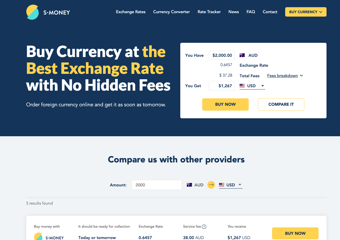 S Money is an online only currency exchange, so they don't have any bricks and mortar stores. If you order online, you can pick up your currency in the CBD or have it delivered within 20k's of the city for $19. They are the only money exchange that offer the same exchange rate seen on Google or XE but they do charge a service fee.
S Money Vs Travelex
Travelex offers a number of retail store locations including the airport but S Money is only available online.
S Money has better exchange rates than Travelex but it also charges a service fee. So which one is cheaper? Well, it depends on your currency and the amount. the best way to make sure you are getting the best deal is to compare the two using your amount and currency.
Online, they both offer collection and delivery but with Travelex, you can pick up from Australia Post stores.
If you are in a hurry, S Money is quicker than Travelex with most orders delivered or ready for pick up the next day.
Travelex has a much bigger range of currencies so if you are looking for Argentine Peso or Vietnamese Dong, they are a better option.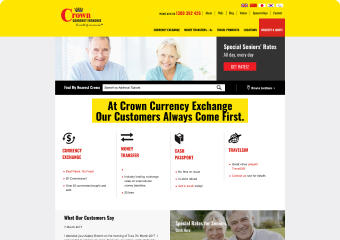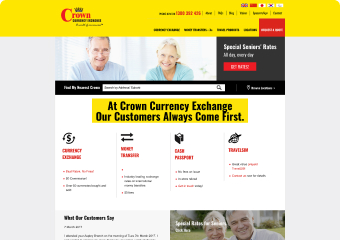 Crown Currency is a Queensland based currency exchange that has 30 stores up and down Australia's east coast. Across their stores, they provide excellent service and reasonable exchange rates. Where Crown struggles is online. The website is outdated and hard to use. You can't order currency directly from them online. Their 'get a quote' is your only online option outside of picking up the phone.
Travelex vs Crown Currency
Crown Currency stores are very similar to Travelex although across the board, their exchange rates are marginally better.  Online, Travelex is significantly better so if you like to order most things online, Crown is not a great option.
For service and range of currencies, Crown is about the same as Travelex.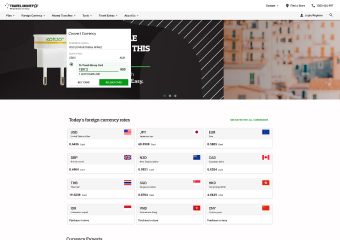 Travel Money Oz has dozens of outlets throughout every state in Australia. They are owned by the Flight Centre and have good, personal in-store service.
Travelex vs Travel Money Oz
Travel Money Oz is very similar to Travelex. It has a large network of stores. They both allow you to order a large range of currencies online to collect in-store and both are very large reputable companies. Even their exchange rates are very similar.
So what sets them apart.
Well, not much. Travelex has stores in the Airport unlike Travel Money Oz. Travelex offer home or office delivery which Travel Money Oz doesn't but that's about the only discernible difference.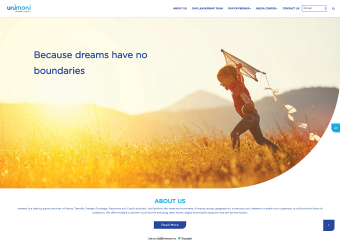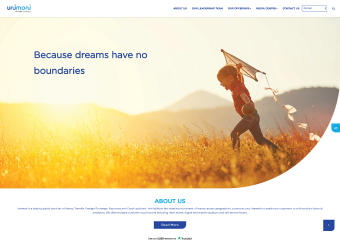 Unimoni has 44 locations in Australia. It has both retail and wholesale currency exchange services however you cannot buy currency from their website.
Travelex vs Unimoni
Strangely enough, Travelex and Unimoni are owned by the same parent company - Finablr. Having said that, the two brands operate independently of one another.
They are very similar at a store level although Travelex has airport outlets and Unimoni doesn't.
Online, Travelex is much better and makes it easy to order foreign currency where as Unimoni only gives you the location of their branches.
These 4 alternatives to Travelex also offer their services across Australia.
Crown Currency, Unimoni and Travel Money Oz have a number of retail store locations like Travelex
S Money offer the same online services as Travelex such as "click and collect" or home delivery
Travelex is the only money changer at the major airports
If you are looking for an alternative to Travelex, compare their exchange rates, fees and services to find the best deal.